You can kiss commercials on Hulu goodbye – as long as you're willing to pay for the privilege.
Hulu just announced their new plan just hours ago. Under a new fee structure, subscribers will have the option to watch all of their movies and shows commercial-free for $11.99 per month. That's $4 more per month than Hulu's existing $7.99/month price (the $7.99 options, which Hulu describes as having "limited" commercials, will remain available).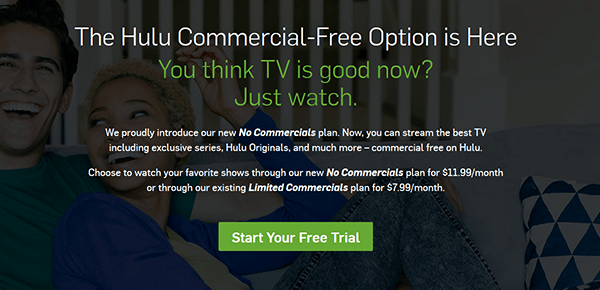 Rumors of a commercial-free Hulu have been swirling for some time, but this announcement is the first concrete information we've had about details and rates. Hulu is diving right in: the commercial-free option debuted today, so subscribers can switch right away if they want to.
It will be interesting to see how Hulu's commercial-free option fares. Internet chatter was positive when the innovation was merely rumored, but a survey conducted on our sister site found some anecdotal evidence that subscribers may value low price more highly than commercial-free content.