Maybe your relationship with Disney+ started off like a fairy tale, but now it's midnight and Disney+ has turned into a pumpkin. If you'd much rather cancel Disney+ instead of continuing to pay for it, then you'll be happy to know you can cancel Disney+ simply by going online (there's no need to make a phone call). We've got a step-by-step guide to help you, so keep reading to find out everything you need to know about how to cancel Disney+.
How to Cancel Disney+
You liked Disney+ at first. But now, you'd much prefer to ride off into the sunset with another streaming service. Disney+ has a lot going for it, but it's not for everyone. Maybe you're annoyed with their refusal to show R-rated movies. Perhaps your teenagers have been watching Hamilton multiple times a week since July, and you've decided your only option is cutting off their supplier. You can cancel it for any reason, or for no reason at all! Here's how: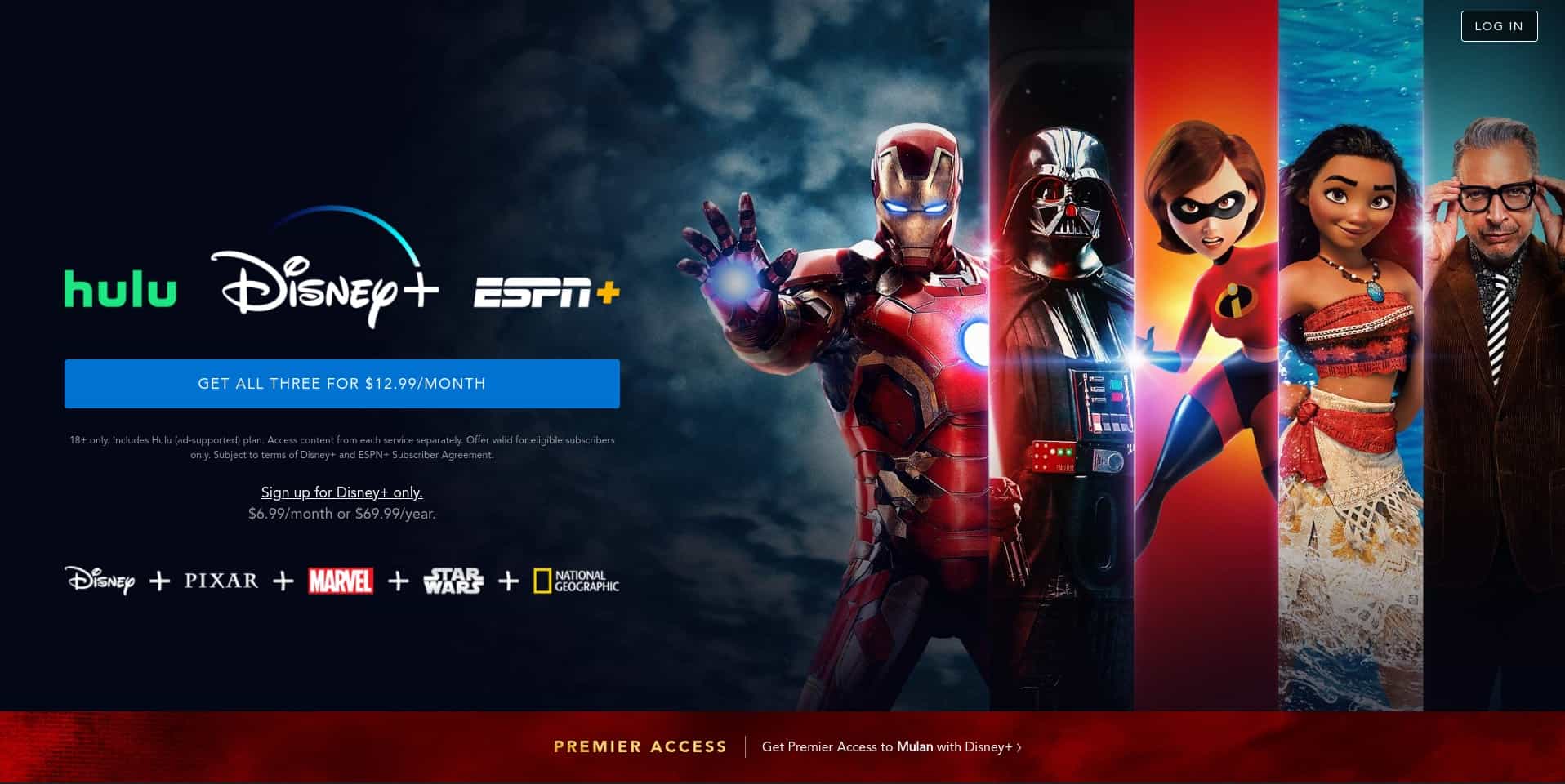 Step 1: Sign in on Disney+'s home screen
If you aren't already signed into your Disney+ account, go to the app or website and log in. Look for the "Log In" button in the top right. Then put in your information, which you've hopefully stored safely. If not, don't despair: There's a "forgot password" link.
What if you signed up with Disney+ another way? In that case, you may have to cancel another way, too — but we'll talk more about that in a later step.
Step 2: Go to Your Profile
Once you log in, you'll see an image of the avatar you selected (I chose Jessie from the Toy Story films). That image will be next to "My Profile." Click on that.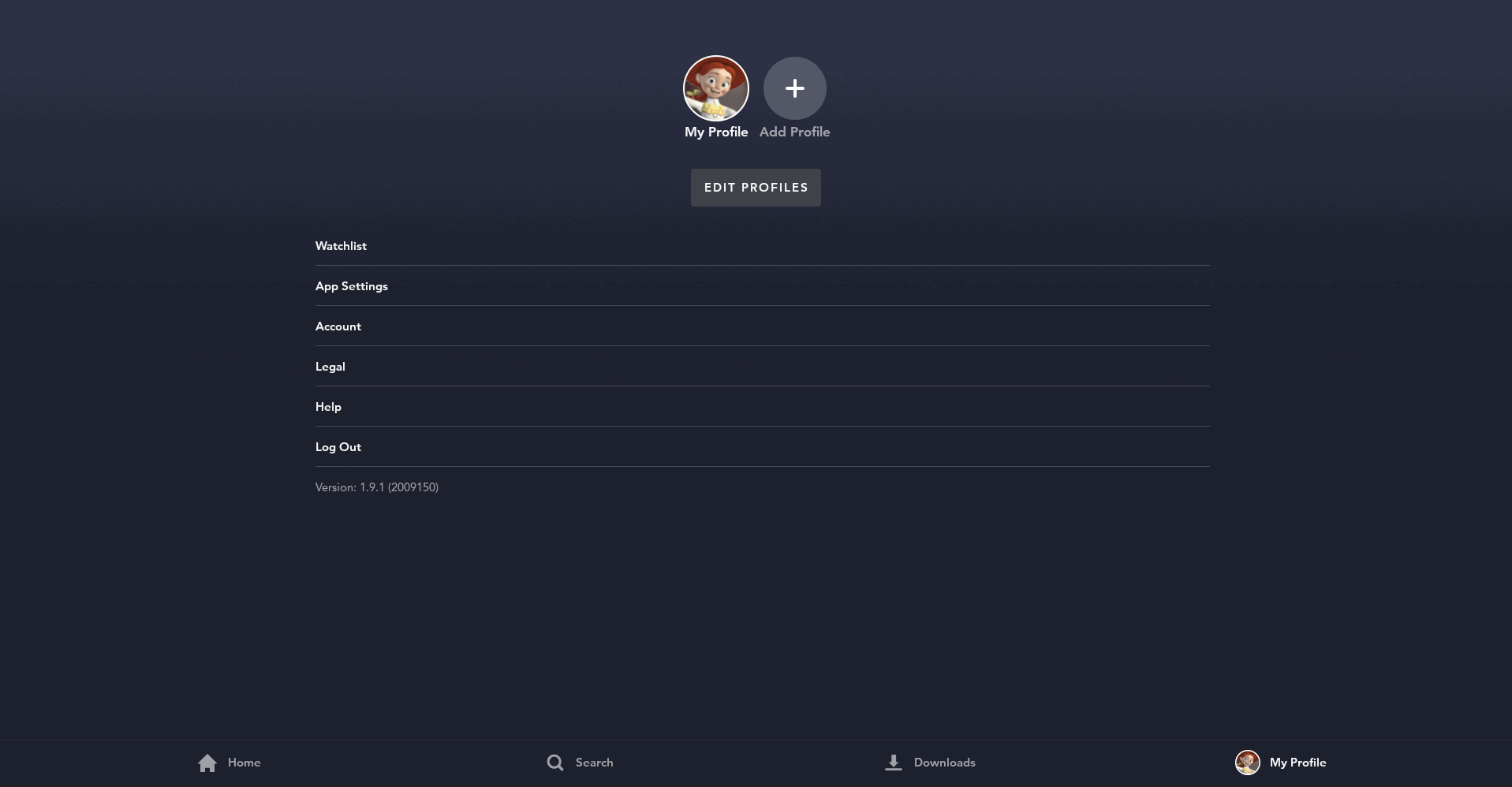 Step 3: Find Your Account
At this point, you should be looking at your profile. You don't want to go to "legal" or "App settings" to cancel your Disney+ account. Instead, click on the "Account" link on the third line.
Step 4: Click on Cancel Subscription (if Applicable)
If you signed up for Disney Plus directly through Disney Plus, you'll see a screen with an option to "Cancel Subscription." Click on that.
But what if you didn't sign up directly through them? Then you might see something different. For example, I have the so-called "Disney bundle," which means I get Disney Plus, Hulu, and ESPN Plus for about $14 a month. But to get that, I had to sign up via Hulu's website. I'm not sure why; that's just the way the system works. In any case, this means my own Disney Plus account page lacks a "Cancel Subscription" link. The screen looks like this:

To cancel Disney+, I'd have to go to the place where I signed up: Hulu. If you also have the Disney bundle, you'll need to follow the Hulu link Disney+ helpfully provides.
There's a similar logic to other Disney+ sign-up options. However you signed up, that will be how you cancel. For example, if you signed up on your Roku device and are billing Disney+ through your Roku account, then you'll need to cancel your Disney+ subscription through your Roku account.
If you signed up for Disney+ directly, you don't need to worry about this part, and you can move right along to Step 5.
Step 5: Click Compete Cancellation
If you were able to click on "Cancel Subscription" in the last step, you should now see an option to "Complete Cancellation." Click on that, and that's it! You've gone through the complete process of canceling Disney Plus.
That means you may have a little extra money in your streaming budget. If you just cancelled Disney Plus, you'll no longer be paying $7.99 a month. If you just cancelled the Disney bundle, that's $14.99 a month that will no longer be deducted from your bank account each month. Keep on scrolling if you're looking to try something else.
So You Decided to Cancel Disney+ — What Should You Try Next?
You've left Disney+ in the rearview mirror. If you're looking for more adult fare like Palm Springs or Drunk History, a stand-alone subscription to Hulu might be a good option. Hit up our Disney+ vs. Hulu page to learn more about the differences between these two services.
Want to skip right to finding cheap Hulu deals? Our Hulu deals page can help you find what you're looking for.
Finally, we hope you're not leaving Disney+ because you've decided to go back to cable companies and their expensive, exasperating contracts. You can get a ton of channels without paying anything besides the price of an antenna.