Hulu is an awesome streaming service (and we would know: We reviewed Hulu and reviewed Hulu + Live TV), but it's not for everyone. We know that despite Hulu's wide variety of shows and movies, and relatively low price, some of you will want to part ways with the streaming service. And that's why we're here to help you cancel your Hulu subscription!
This is our step-by-step guide to canceling your paid Hulu subscription. We'll walk you through the process so that you can walk away from that monthly bill.
Step 1: Log In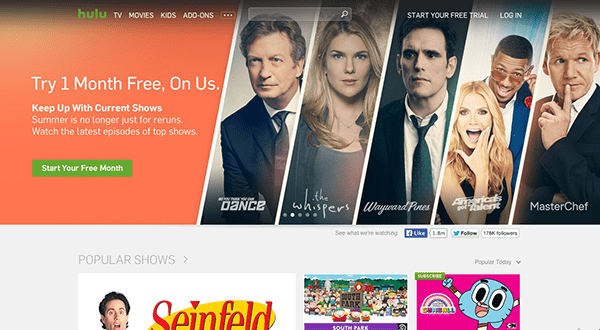 You won't be able to cancel without logging in first! Don't be fooled by Hulu's free offerings – if you don't see your name in the upper-right corner, then you're not logged in yet. Click on "LOG IN" and fill out your information. If you've forgotten your password, you'll be able to recover it through email.
Step 2: Click on "Account"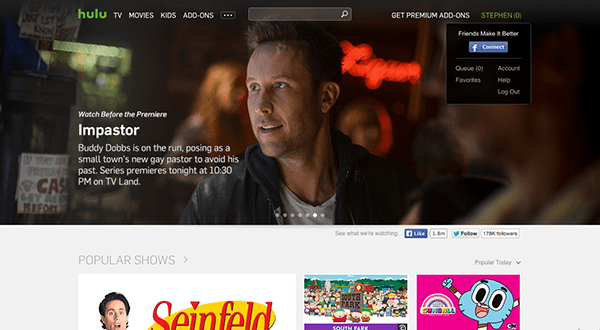 Now that you're logged in, your name should replace "LOG IN" in the upper right-hand corner. Hover over your name to reveal a drop-down menu, and click on "Account."
Step 3: Click on "Cancel Subscription"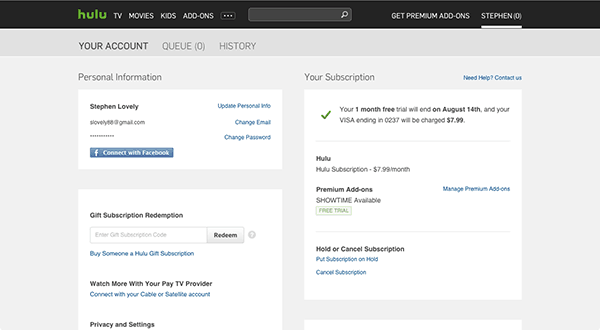 Your account page should look like the screenshot above. The top white box on the right side of the screen is the one we want – the one with your basic account information. At the bottom of that box are links labeled "Put Subscription on Hold" and "Cancel Subscription." Putting your account on hold will suspend it temporarily, so that's a good option if you're leaving the country or going on a temporary budget. But this guide is for canceling your subscription, so go ahead and click on "Cancel Subscription."
Step 4: Here We Go Again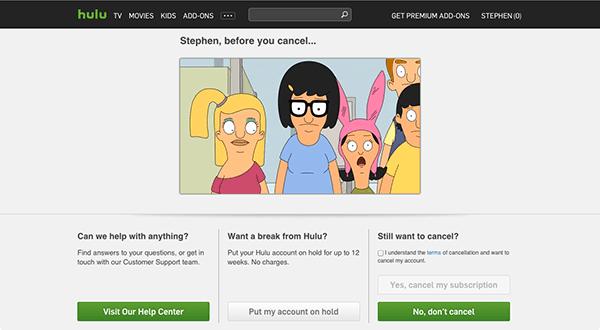 Of course, clicking "cancel" once is never enough. You'll be sent to a new page and will be greeted with an amusing video from Hulu begging you to stay. Hulu will give lay out some other options (customer service, putting your account on hold), but don't let them drag things out.
Click the box next to "I understand the terms of cancellation and want to cancel my account" to check it. That will make the button below ("Yes, cancel my subscription") clickable. Click that button, and you're all set! You should receive a confirmation email from Hulu.
One final note: if you cancel a free trial (like we did), your account will be cancelled immediately. If you cancel a paid membership, you'll be allowed to keep using the service until the end of your billing cycle (that is, until you would have paid the next month's fee).