SHOWTIME is a premium-cable channel that has turned itself into a real player in the streaming-video world, much like rival HBO. SHOWTIME has all the stuff you'd expect from a major content producer, premium channel, and streaming service: original series, stand-alone streaming options, and ways to watch SHOWTIME on all your favorite streaming devices. In our guide to SHOWTIME, we'll lay out everything you need to know about subscribing to SHOWTIME directly or through another streaming service. Ready? Then it's SHOWTIME, baby! (Sorry.)
What Shows and Movies Are on SHOWTIME?
SHOWTIME is a premium channel. Like its competitors — including HBO — SHOWTIME's original claim to fame was licensing great movies and creating top-notch original TV that pushed television entertainment further than old-school network television channels could. SHOWTIME has done a lot to distinguish itself lately, but its content remains the number one reason to check it out.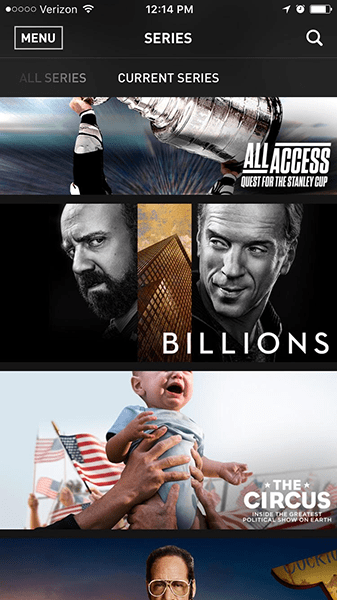 Below, we've listed some of the highlights from SHOWTIME's catalog.
Shows
"Ray Donovan"

"Homeland"

"

Billions"

"The Chi"

"Shameless"

"Black Monday"

"Dexter"

"The Affair"

"The Borgias"

"Californication"

"Escape at Dannemora"

"Penny Dreadful"

"The Tudors"
Movies
"1917"

"Hustlers"

"21 Bridges"

"The Gentlemen"

"Dark Waters"
Sports
Championship Boxing

Bellator MMA
What Devices Can I Use to Watch SHOWTIME?
For most of its existence, SHOWTIME was available on your TV via your cable or satellite provider — and that was it. Thankfully, we live in a much more civilized era. SHOWTIME now has its own stand-alone streaming service, which you can subscribe to directly on SHOWTIME's website. SHOWTIME is also available through other streaming services. You can get it through Amazon's streaming subscription platform, Amazon Channels, as well as through skinny bundle services such as Sling TV. We've covered all the ways to get SHOWTIME without cable before.
Which way you get SHOWTIME is up to you, but it will cost pretty much the same no matter how you choose to subscribe. Ultimately, you're just picking which app you want to use to access SHOWTIME. If you have a strong affinity for a certain streaming service that offers SHOWTIME as a special subscription or add-on, then you may want to go with that one.
The apps that allow you to subscribe to SHOWTIME include plenty of services with amazing platform support. Choose Sling TV, for instance, and you'll be able to watch on Roku, Fire TV, Apple TV, Chromecast, and tons of other devices Sling TV supports. (For the full list, check out our guide to Sling TV.) Amazon has great platform support too.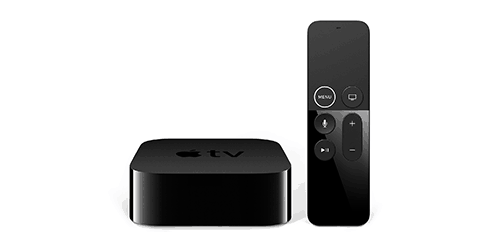 Let's focus on SHOWTIME's own app. The platform support you'll get when you subscribe to SHOWTIME directly is nothing to sneeze at! Here's a list of devices you can use to watch SHOWTIME through SHOWTIME's own app.
Streaming platforms and devices
Android TV
Apple TV
Chromecast
Fire TV
Roku
Video game consoles
Mobile devices
Android
iOS (iPhones and iPads)
Fire (Amazon Fire phones and tablets)
Other
In-browser app (Windows, Mac, and more)
LG Smart TVs
Samsung Smart TVs
How Much Does SHOWTIME Cost?
No matter which way you get SHOWTIME, you'll pay around the same amount. If you subscribe to SHOWTIME directly, you'll pay $10.99 per month for access to all of SHOWTIME's content. You can also get 25% off an annual subscription for a total of $99 if you sign up for the entire year. 
Getting SHOWTIME as an add-on to a skinny bundle usually requires you to have a base bundle to add it to. There are lots of great reasons to get a skinny-bundle service such as Sling TV, but remember to factor in the cost.
Deals on SHOWTIME
Many SHOWTIME fans feel the service is worth the asking price, but that doesn't mean any of us would turn down a chance to get it for less. That's why we're always on the lookout for deals, and we post them here when we spot them. Keep your eye on our website for the latest!
SHOWTIME deals aren't super common, but you can occasionally snag a nice promotion through one of the services that offers SHOWTIME as an add-on. Skinny bundles may offer a free preview of SHOWTIME in the hopes of getting you to subscribe, for instance.
Speaking of free previews, there's one built into SHOWTIME's own streaming service. For new customers, a subscription kicks off with 30 free days of service.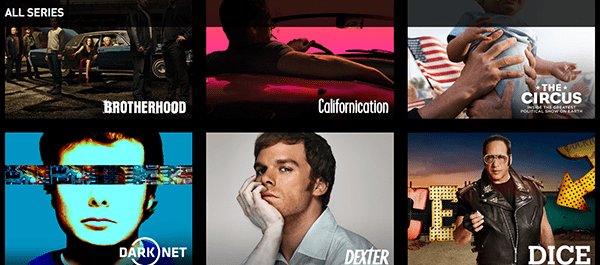 Getting a SHOWTIME Free Trial
Everybody likes free stuff, and an entire free month of premium content from SHOWTIME is a nice treat for a cord-cutter. Here's what you need to know about getting a SHOWTIME free trial.
SHOWTIME offers one-week free trials on its stand-alone streaming service, but you have to be a new customer — at least as far as SHOWTIME knows.
Many other streaming services and platforms that offer SHOWTIME subscriptions have similar free-trial offers. For instance, you can test-drive SHOWTIME on Amazon Channels before it becomes a regular part of your Amazon bill with a seven-day free trial.
SHOWTIME Contracts
Contracts are for cable and satellite subscribers, and, like any good modern service, SHOWTIME steers clear of contract nonsense and just auto-renews your subscription on a monthly basis. You can cancel your subscription at any time, and your last payment will cover your SHOWTIME subscription until the end of whatever month the payment was for, and then your access will end.
Your SHOWTIME subscription will renew toward the end of the month, so try to cancel it at the end of a pay period instead of right after you pay for the next month. Still, all you're ever on the hook for is one month's subscription fee, which is nothing compared to the contracts cable and satellite saddle you with.
How to Cancel SHOWTIME
Want to know how to cancel SHOWTIME? We can help.
You'll first need to know how you subscribed. If you subscribed to SHOWTIME through another service, you'll have to use that service to cancel it. Canceling an Amazon Channels SHOWTIME subscription, for instance, will require you to log in to Amazon, go to your account's subscriptions page, and cancel your subscription there.
It's also slightly more complicated if you signed up on a mobile device or streaming device. SHOWTIME's "direct" subscription still foists billing duties onto the device you subscribe on, so you'll have to cancel SHOWTIME on the same device you used to sign up.
If you signed up for SHOWTIME directly using your web browser, things are simpler. Just log in and navigate to Account Settings > Your Subscription, then select Cancel Your Subscription. After a bit of begging, SHOWTIME will let you go.
All About SHOWTIME
That's about as much SHOWTIME insight as we can cram onto one page, but we're not done talking about the premium channel and streaming service. Follow the links on this page or click the related stories below to read on, or find something else by typing "SHOWTIME" into our search bar. We never stop covering streaming services, streaming devices, and other cord-cutting essentials, so keep us in your Bookmarks and check back often for SHOWTIME deals, news, tips, and more.