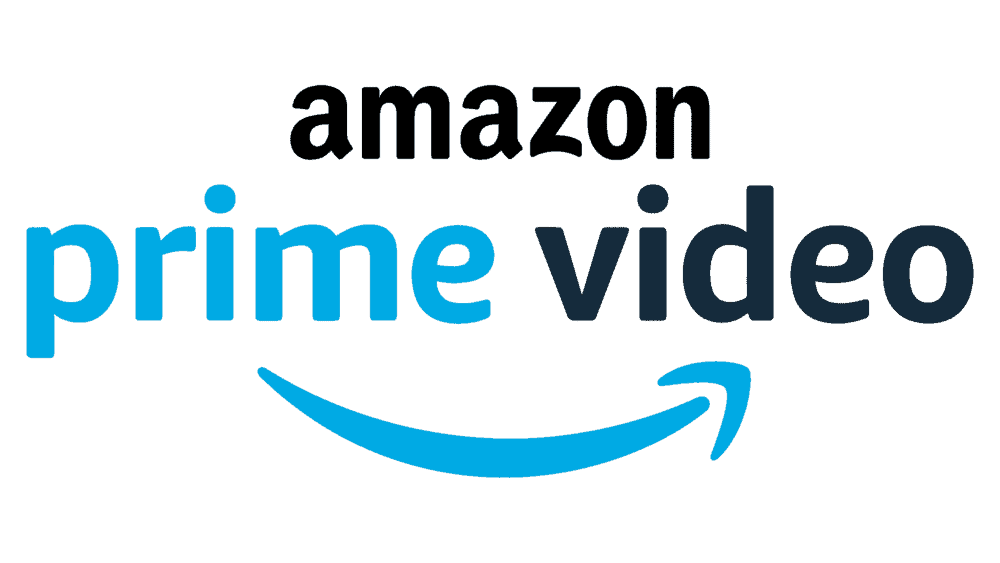 Our favorite part of Amazon Prime
Everybody knows about Amazon Prime. More than 150 million customers subscribe to the service, so it's not exactly a secret. But what are Amazon Channels? Like Amazon Prime Video, the "Amazon Channels" system is a streaming perk for members of Amazon Prime. It acts as a sort of subscription hub for other streaming services. But what kind of services can you get through Amazon Channels, and what else do you need to know about Amazon Channels? Keep reading for all the answers.
What Is (or Are) Amazon Channels?
If you're used to dealing with streaming services one at a time, Amazon Channels can be a bit confusing. This isn't like Netflix, where you pay one monthly fee in exchange for access to one big library of streaming video. Instead, Amazon Channels acts a bit like a marketplace. It lets you choose and subscribe to different services within the Amazon Channels program: You can pay for the services (or "channels") you want, ignore the ones you don't, and access everything through the same Amazon Video app.
Many of the services available on Amazon Channels are ones that you can also get on their own. Max, for example, is a service that you could also get from HBO's own website. So why get it through Amazon Channels, instead? It's all about convenience: Amazon Channels puts all the content you subscribe to in one app. Plus, it bills everything through Amazon, so you only have to go to one place to manage your subscriptions.
This is a lot like how Apple's streaming hub, Apple TV, works. It's also a bit similar to how some devices and platforms, like Roku, let you add apps and bill everything through one account.
What Can I Watch with Amazon Channels?
It might be a better question to ask what you can't watch via Amazon Channels. You can use the hub to subscribe to services like Max, Showtime, Cinemax, BET+, PBS Masterpiece, Paramount Plus, Shudder, and Boomerang. And that's only a partial list!
Want more specifics? We've got 'em! Here's a sampling of some of the TV shows you can watch using Amazon Channels.
Shameless
The Good Fight
FBI
Picard
Billions
A Discovery of Witches
The Flintstones
The Jetsons
Outlander
American Gods
What about movies? There are plenty of those to be found on Amazon Channels as well. Here's just a few of the movies you can watch.
Spider-Man: Far From Home
Titanic
Borat
Once Upon a Time in Hollywood
Idiocracy
My Big Fat Greek Wedding
Top Gun
Legally Blonde
The Talented Mr. Ripley
When Harry Met Sally
Remember, though, that all of these movies and TV shows are included in individual services available through Amazon Channels. Amazon Channels isn't like Netflix, where you'll get all the movies and TV shows at once through one subscription — it's more like a hub that gives you access to lots of different services like Netflix, as long as you're willing to pay for them.
Amazon Channels also has sports! That's right; you can subscribe to channels like NBA League Pass and MLB.TV here as well.
If you want live channels, you'll find a few on Amazon Channels. For instance, a subscription to Showtime lets you view live streams of Showtime. There's also a smorgasbord of free live channels, including CBS News, a 24-hour streaming news network.
What Devices Can I Use With Amazon Channels?
You'll find that Amazon Channels has a lot of device compatibility. The list obviously starts with Amazon devices, but it doesn't end there. See below for a full list of all the ways you can view your Amazon Channels content.
Streaming platforms and devices
Apple TV
Chromecast
Fire TV
Nvidia Shield
Roku
Video game consoles
PlayStation 4
Playstation 3
Xbox One
Xbox 360
Mobile devices
Android (version 4.4 and above)
iOS (11.0 and higher)
Fire phone/tablet
Other
Amazon Echo Devices with a screen
Amazon Prime Video for PC (Windows 10)
Comcast X1
Cox Contour
Dish Network
Oculus
Tivo
Web browsers
This is actually one of the reasons to get your subscriptions through Amazon Channels. A service like CuriosityStream may not have a streaming app for every device you use, but getting CuriosityStream as an Amazon Channels subscription means you'll still be able to watch the same videos through Amazon's Amazon Video app.
How Much Does Amazon Channels Cost?
First, you'll need an Amazon Prime subscription. That costs $12.99 a month. If you'd prefer to pay for a full year at a time, you'll pay a discounted price of $119. That gets you access to all the benefits of Amazon Prime, not just Amazon Channels.
Only want Amazon Prime Video? In that case, you'll pay $8.99 a month.
But those prices only get you access to premium subscriptions through Amazon Channels, You'll still need to pay separately for channels like Showtime, Starz, and Paramount Plus.
There is a limited amount of free content on Amazon Channels. One notable example is IMDb TV. It has free movies and TV shows, albeit with ads, and you don't need an Amazon Prime subscription to watch it. But, in general, an Amazon Prime subscription is your cost of entry to Amazon Channels.
The pricing varies based on what channel you want to watch. For instance, Max will cost you $14.99 a month, while Paramount Plus is $5.99 a month for a plan with commercials, or $9.99 a month if you want to go commercial-free.
Deals on Amazon Channels
There are a ton of available streaming services on Amazon Channels. You can usually find deals on some of them, notably in the form of a free trial. As of this writing, for instance, Showtime offered 30 days free if you sign up through Amazon. (That's the same length as the Showtime free trial you'd get if you went directly to Showtime, rather than through Amazon Channels.)
The range of possible deals is as wide as the number of subscriptions offered through Amazon. If you're interested in a deal on a particular channel, we'd suggest checking its Amazon Channels page every so often to look for sales or extended free trials.
Does Amazon Channels Have a Free Trial?
That depends on what part of Amazon Channels you're talking about — remember, Amazon Channels isn't so much a service as it is a "hub" that brings together a lot of other paid subscription options.
If you just want to get a free trial of Amazon Prime, those are available if you meet certain requirements. In many cases, you can also get free trials of the individual streaming services available through Amazon Channels — like the Showtime free trial we mentioned earlier. Free trial deals vary by service. Seven days is a common length, but sometimes you'll find free trials that last a whole month.
Amazon Channels also lets you double up on your free trials. For instance, let's say you want to subscribe to Cinemax through Amazon Channels, but you aren't a Prime member. Depending on your account status, you can start both a 30-day free trial of Amazon Prime and a 7-day free trial of Cinemax on the same day. Just make sure to cancel before 7 and 30 days, respectively, if you don't want to get charged.
Amazon Channels Contracts
Amazon wants to give you all the benefits of cable TV without making you sign a confusing contract that does things like charge early termination fees. So, no, there aren't traditional contracts when you subscribe through Amazon Channels. You can typically cancel individual Amazon Channels subscriptions at any time.
When you cancel a subscription through Amazon Channels, you'll still be able to watch it until your next billing date. You won't be refunded for partial months. Annual subscriptions aren't as common on Amazon Channels, but if you did buy one, it would work the same way: Once you've paid for a year upfront, you'll get a year (and no refund) regardless of the day you hit "cancel."
How to Cancel Amazon Channels
With Amazon Channels, there is no need to get on the phone and wait for hours just to cancel a subscription. Instead, you can do it all online.
Here's how: First, go to Amazon and, if you aren't already logged in, do so. Then hover your cursor over the button that says "Your Account." From there, you'll see a drop-down menu. Find the "Memberships and Subscriptions" line and click on it.
You'll see a list of everything you subscribe to via Amazon Channels. Click on the channel you want to cancel. Under "Advanced Controls," click "Go to my Video settings." That will take you to the cancellation page, where you'll see the renewal date and monthly price displayed along with the channel name. Next to the price is a "Cancel channel(s)" button. Click on that to finish canceling, although be warned that Amazon may ask you if you're really, absolutely, positively, sure first.