Streaming scares for horror fans
User Experience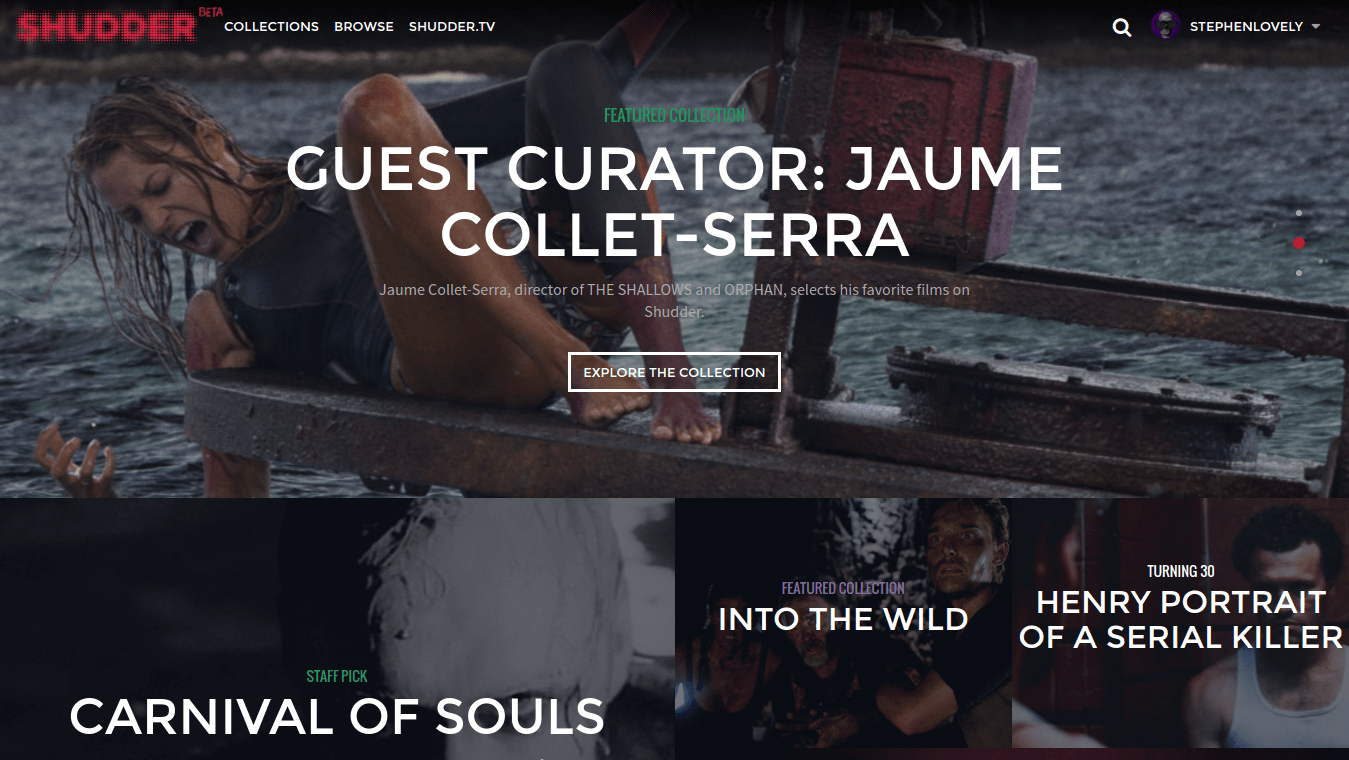 Shudder has a cool setup that encourages content discovery and laid-back viewing. Shudder includes "Shudder.tv," a sub-branded service that streams horror movies around the clock, like a cable movie channel. It's a nice alternative to on-demand content for the lazy (like me).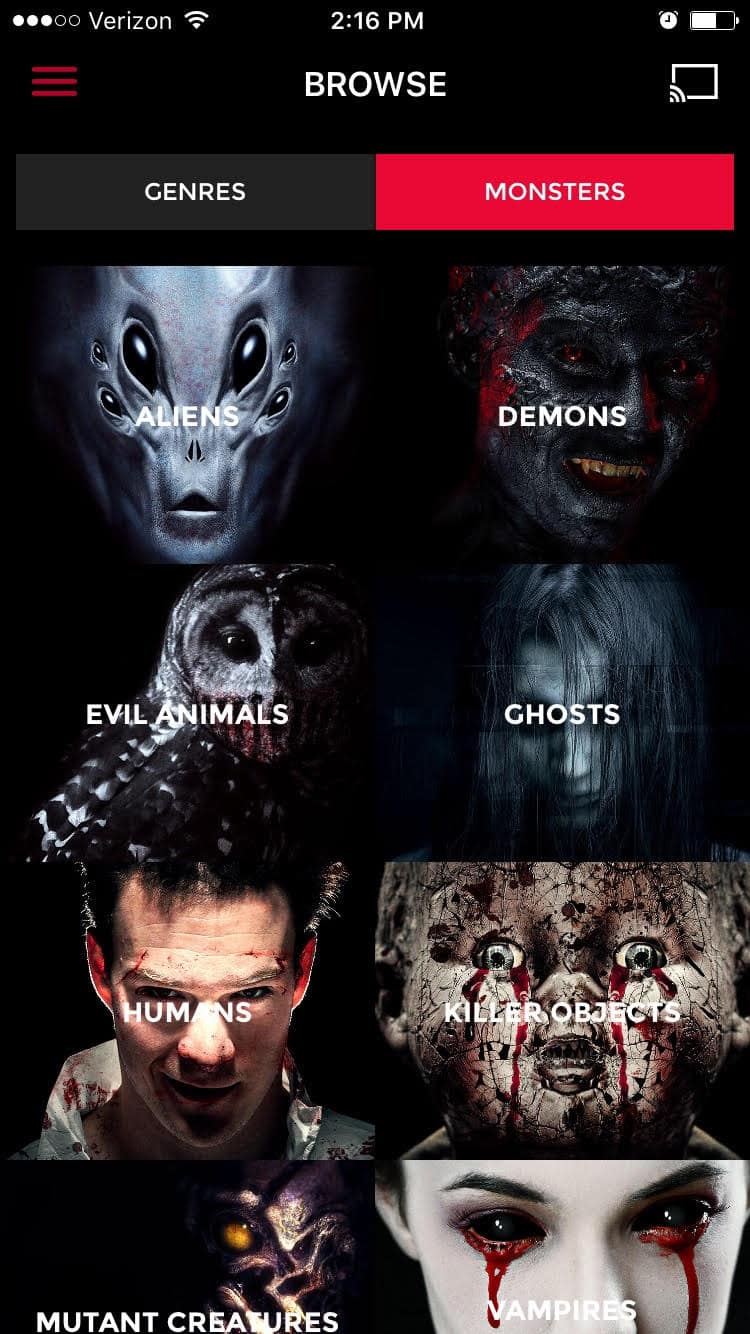 The on-demand function still takes center stage, of course. The service does a particularly nice job with content discovery. It surfaces recommendations and provides a ton of information on each film. Viewers have access to a detailed synopsis for each film, plus user reviews and specific user comments. The Shudder community seems passionate and informed, so this is a nice touch. You can also sort movies by genres (all sub-genres of horror, of course) or by monsters. Another menu sorts the movies into looser "collections" like "A-Horror" (Asian horror).
I was able to pick up where I left off in movies even when switching platforms, which is always a good thing. The service stores your viewing history for easy browsing, but there didn't seem to be a way to create a watch list. The apps felt a little different on each platform, but not enough to throw me off.
Content
There's some quality content on Shudder, including a lot of lesser-known (but very good) horror flicks. There's plenty here that your film student friends might recommend. The selection of newer films is a little weaker, and the biggest sin of Shudder's catalog is the lack of big-time horror classics (The Shining, The Exorcist, The Omen, Rosemary's Baby, The Thing, and other top-shelf horror movies are all absent).
Altogether, it's a good catalog suited for deep diving. It's geared more towards horror die-hards and conneseurs than for casual viewers, but there are plenty of rewarding and fun films included.
Streaming Quality
Shudder streams pretty well. I enjoyed smooth HD streaming on all of the different platforms, and I didn't notice any significant difference from platform to platform. The only time that my stream got choppy was when I was multitasking on a Chromebook with 2 GB of RAM, which is pretty forgivable. In terms of streaming quality, Shudder hangs with the big dogs like Netflix.
Platforms
Shudder is available online and for iOS, Android, and Roku. You can Chromecast from either iOS or Android. More platform support could be coming. The web app is great (never neglect the web app, streaming companies!) and the mobile apps and Roku channel work well. I didn't notice any significant difference in streaming quality across the platforms.
Price
Shudder offers a portion of its content for free. The premium service is $4.99/month and provides the whole catalog. You can also sign up on a yearly basis for $49.99 (a 10% discount). All of this is pretty much in line with other niche streaming services, like Seeso.
Verdict
You have to like horror movies to care about Shudder – it's not full of famous movies for casual fans. But serious horror buffs will love the service, which works well and includes a nice mix of decent dumb horror and brilliant Criterion Collection type-stuff. They have a free trial, so if you like horror, give Shudder a try.