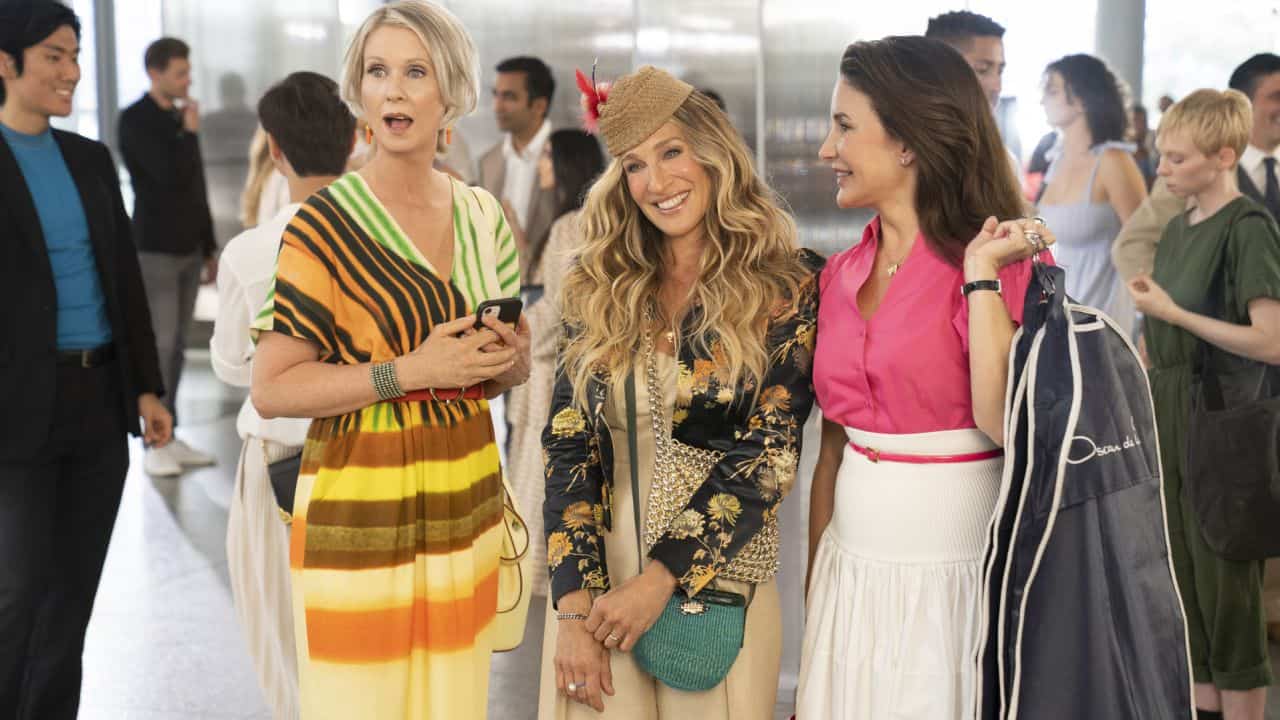 I am a "Sex and the City" fan through and through, devouring every piece of content that comes out. I unapologetically love it all. I love the characters and crave new stories from them. Yes, that even means HBO's "And Just Like That…" — despite all the hate it's getting.
The hate seems unwarranted, which may be because people are nostalgic for the show they remember. If you look at the characters as real people with the ability to evolve and change, however, it may change your perspective on where Carrie Bradshaw (Sarah Jessica Parker), Miranda Hobbes (Cynthia Nixon), and Charlotte York (Kristin Davis) are today.
Modern Day 'The Golden Girls'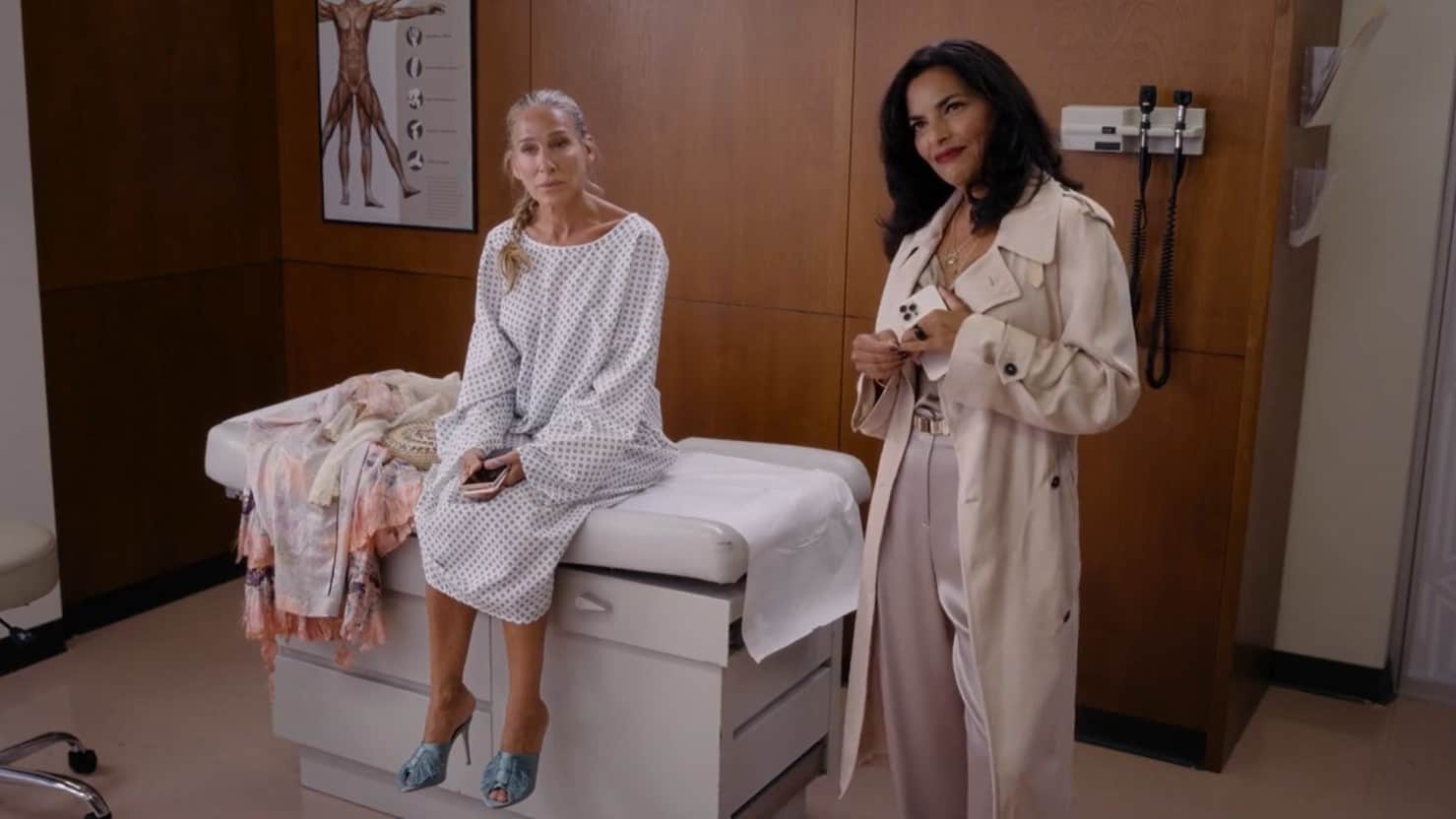 As a huge fan of "The Golden Girls," I've noticed quite a few similarities between the '80s sitcom and "And Just Like That…," namely the women's ages. In "And Just Like That…," Carrie Bradshaw is 53 years old, which is the same age Dorothy Zbornak (Bea Arthur) was when "The Golden Girls" premiered. If "The Golden Girls" taught us anything, it's that people of all ages can relate to women in their 50s.
"And Just Like That…" has a much different premise, of course, but the overall theme is the same: a group of friends in their 50s navigating a new stage of their lives. The whole first season addresses Carrie's life as a widow, which was also true of three of the four main characters on "The Golden Girls." The different location allows viewers to get a look at how the demographic navigates their lives and how it's not much different than other age groups.
Even decades later, "The Golden Girls" is a hugely relevant show. If the audience could view "And Just Like That…" as its own show instead of as part of "Sex and the City," the outlook may be different. We meet the characters in a brand new stage, so of course their lives won't look the same. They've grown. They've matured. They're new characters to appreciate.

Realistic Character Growth

So much of the hate for "And Just Like That…" accuses the writers of changing the characters, but isn't that the whole point? If none of them changed during the 10-plus years since viewers last saw them, their lack of growth would be — and should be — criticized. When you factor in that COVID-19 was written into the storyline, it makes even more sense, since the pandemic was a huge catalyst for change in countless people's lives.
Carrie Bradshaw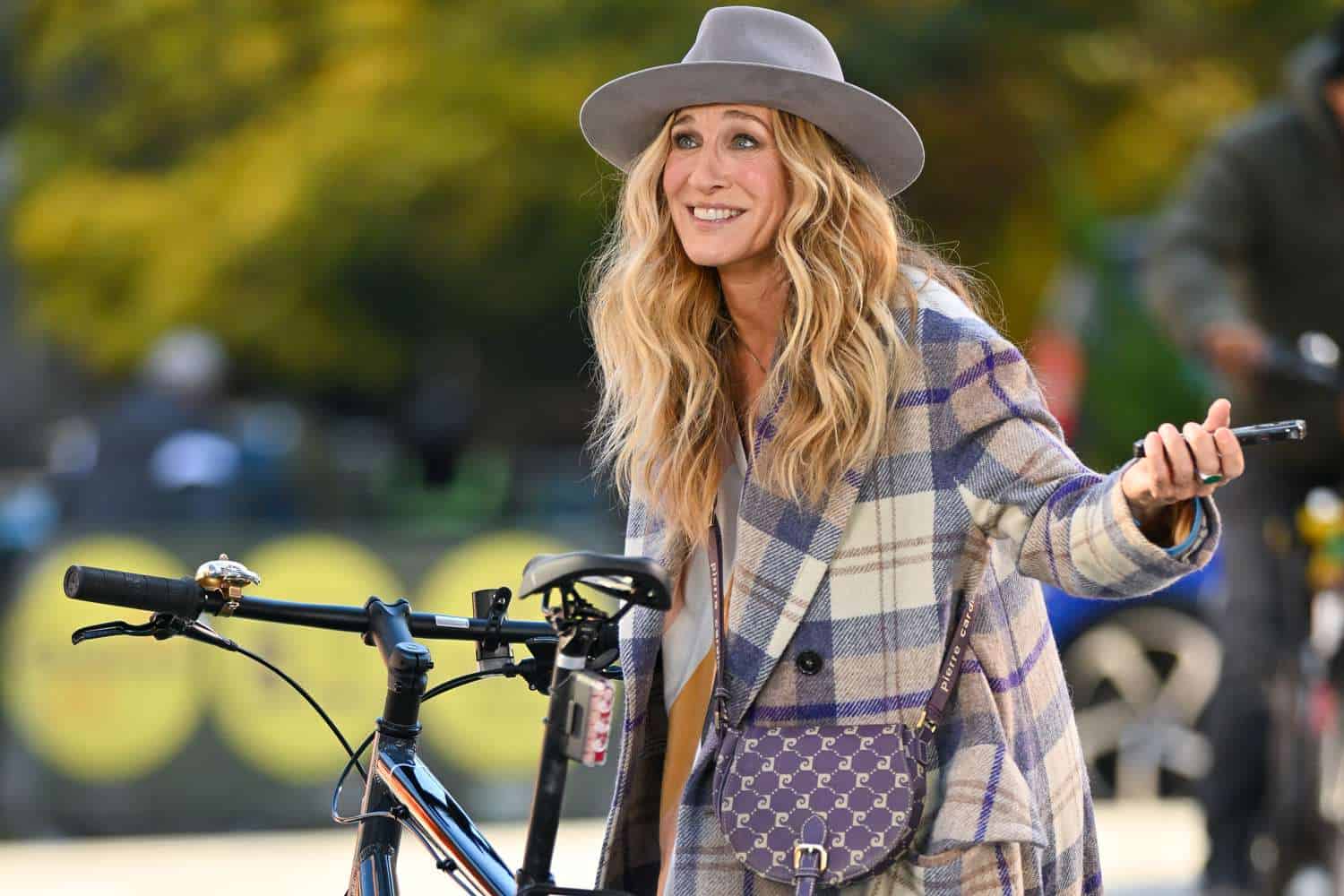 There's a quietness to Carrie in "And Just Like That…" that's different from the youthful woman from the original series. That change, however, is rooted in maturity. There was an immaturity to Carrie throughout the original series; she was always interested in dating, having fun, and being with her girlfriends. As she's grown, she appears to have toned down that aspect of herself and is a little more eager to turn inward.
As a writer, Carrie was always exploring new questions on "Sex and the City." As society has become more open to learning about sexuality, Carrie felt compelled to expand her knowledge. That's evident in her taking on a podcast job with two people the Carrie we remember may not have gotten close to. It's fun to see Carrie have a completely platonic relationship with a straight man like Jackie Nee (Bobby Lee) and find a connection with a nonbinary character like Che Diaz (Sara Ramirez). For a woman living in New York writing about sex, that trajectory just makes sense.
Miranda Hobbes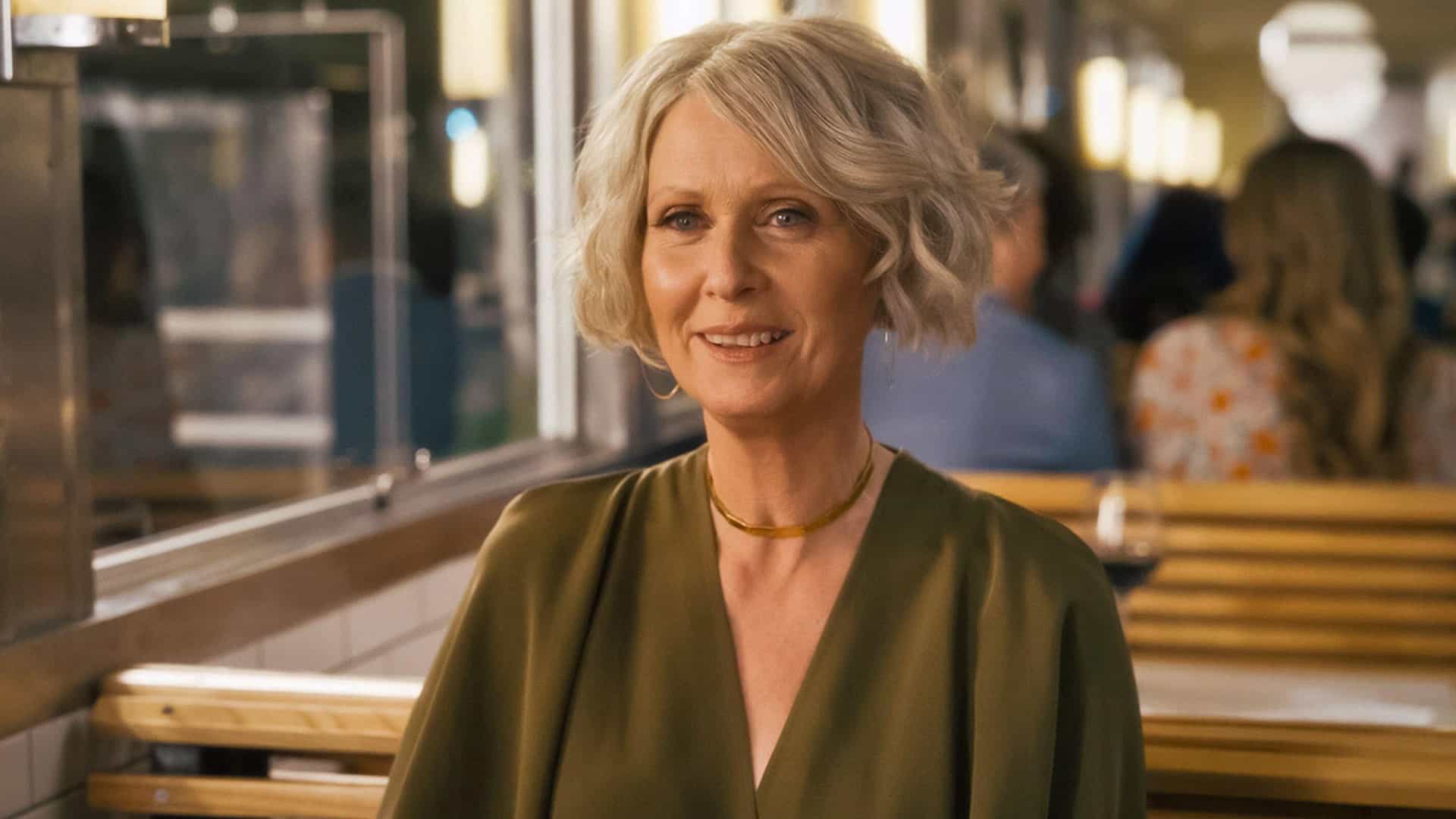 The way Miranda explores her sexuality in the series is not out of left field. Even on "Sex and the City," there were moments when it appeared Miranda was questioning her sexuality. She tested out what it would be like to date a woman by kissing one, but there were no sparks. She felt rejected when none of her friends said they would engage in a hypothetical threesome with her. Even her reaction to Samantha's (Kim Cattrall) dating a woman was met with a twinge of awe.
Her career trajectory was teased during "Sex and the City 2," when she felt unappreciated at her job and eager to do more meaningful work. It's no secret that Miranda was extremely hardworking, and it makes sense that she would want to explore different avenues to use her skills and knowledge by going to school. It also makes sense that she may have burned out and needed a break, especially with the timing of being an empty-nester.
Charlotte York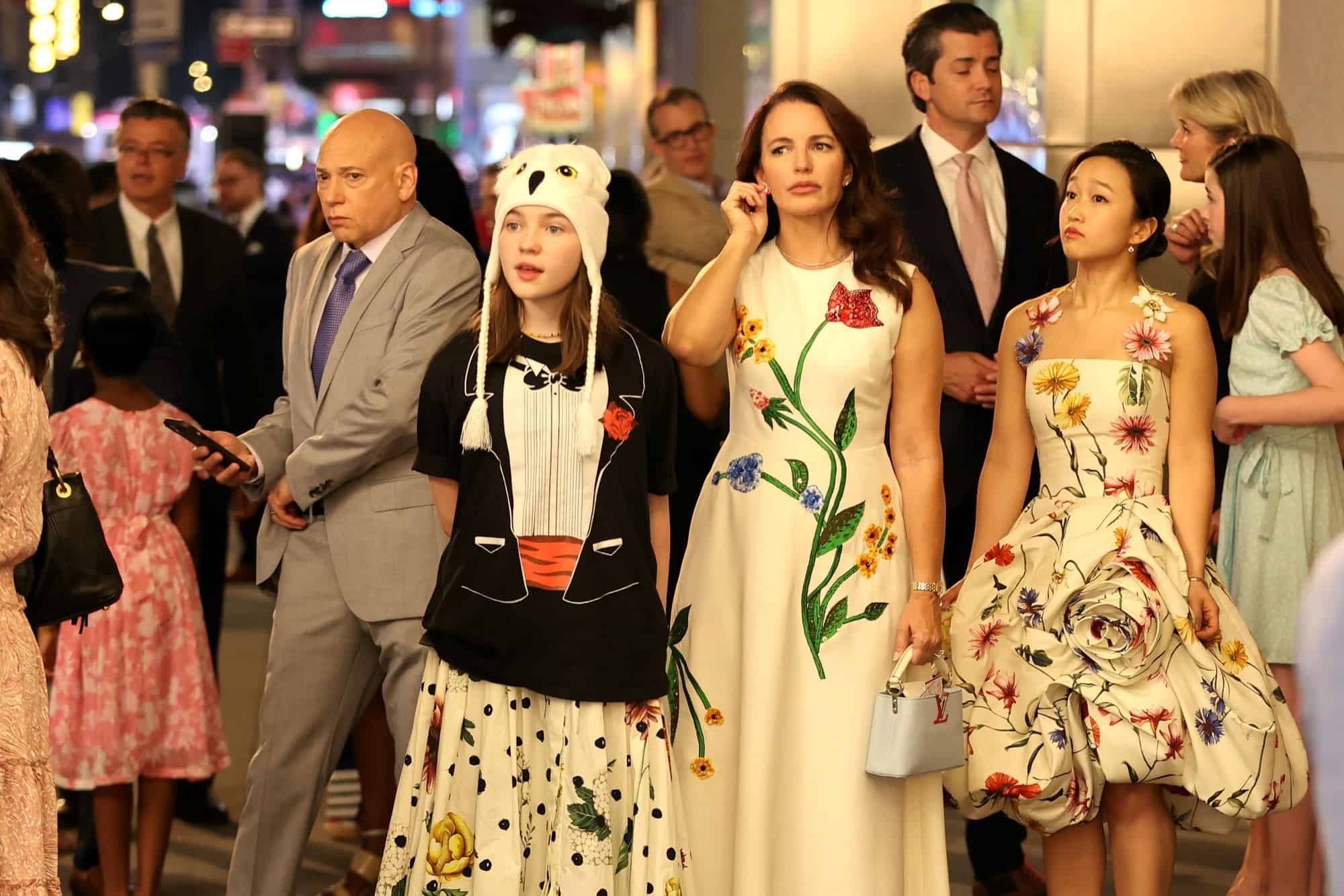 The character with probably the most seamless character growth is Charlotte. As a character who was always set on falling in love and starting a family, viewers now get to see that dream become her reality. She has met this stage of her life with the same energy she brought to her dating life in the '90s. She's a bit type-A about parenting and she gets involved wherever she can, always going the extra mile.
Charlotte also reaches a different demographic of viewers in a more profound way that wasn't explored deeply elsewhere in the series: moms. It's fun, realistic, and relatable to see Charlotte go through the challenges that come with parenting. Seeing her go back to work in the second season allowed an even deeper exploration of that.
Samantha Jones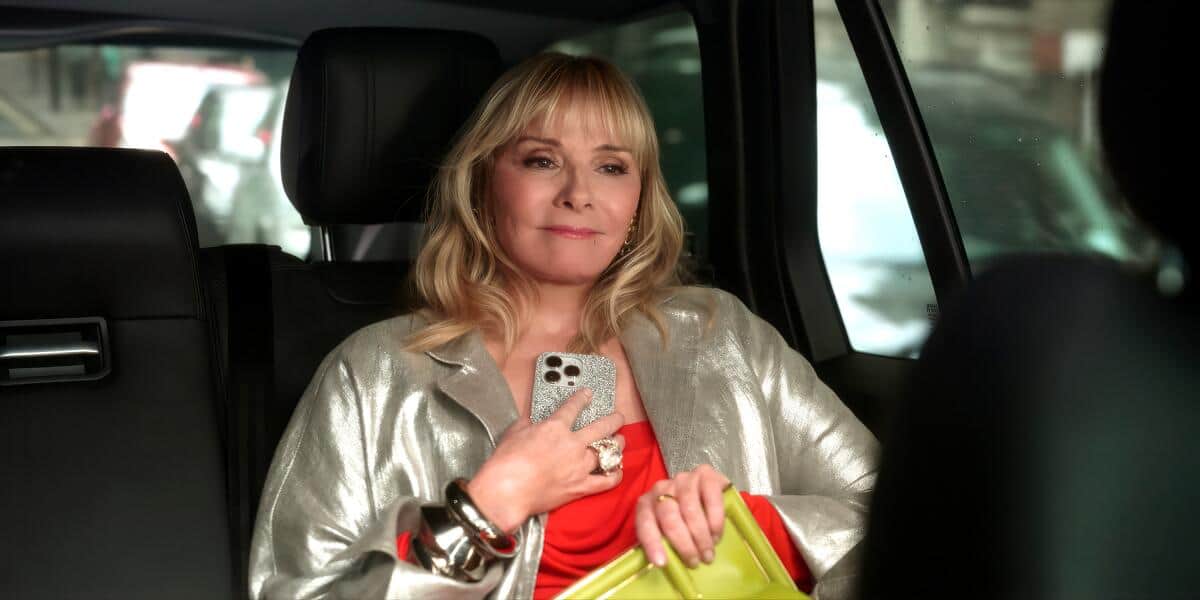 One character who doesn't appear in the show but whose growth is presumed is Samantha Jones. In Season 1, we learn that Samantha moved to London, with Carrie assuming it was because she dropped Samantha as a PR consultant. Hundreds of people touted that Samantha, who proved herself to be the most loyal friend on the original show, would never do something like that. Or would she?
Samantha knew she was a great friend and was likely getting fed up with being treated poorly. We can assume that during the lost years, Miranda and Charlotte became hyper-involved with their families and Carrie was consumed by her relationship with Big (Chris Noth), so it's likely Samantha was cast aside. The pandemic could have opened her eyes to the truth of her friendships and she decided to take a stand for herself by moving to a new city. A bold move like that is exactly the type of thing Samantha would do.
If there's one thing that has been controversial about "And Just Like That…," it's the flock of new characters. Each one, however, has brought an entirely new, complex person to the series and was executed beautifully. Instead of revamping other character types, we have brand-new people with their own intricacies to learn from and unique careers to explore.
Che Diaz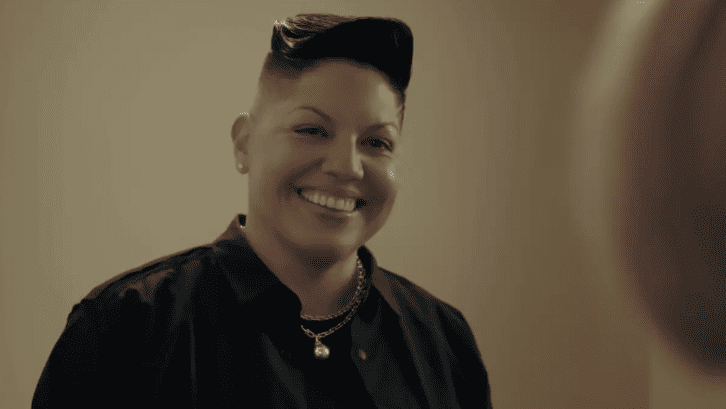 Che admittedly is my least favorite new character from the series. I love the inclusion and representation, but the character felt abrasive and unlikeable — especially in the first season. As a "Grey's Anatomy" fan, it was kind of a letdown because I was excited to see Sara Ramirez on my screen again.
Throughout the second season, however, we got to see them let their guard down more. They had so much more depth to them and, up until the horrific comedy set at the end of the last season, I was on their side and happy with the character. I hope we can see them fleshed out more and have more growth in Season 3, because I so badly want to like them.
Seema Patel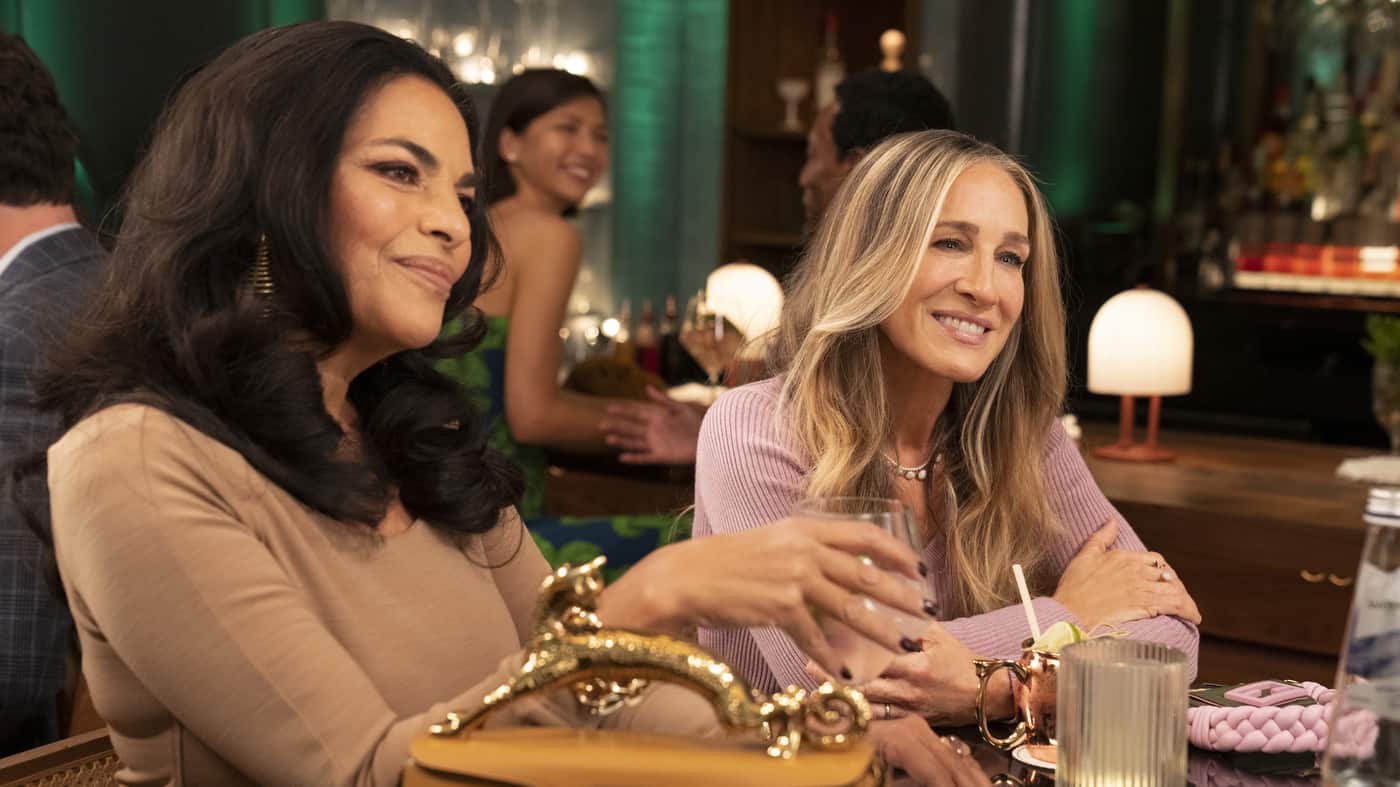 When Seema (Sarita Choudhury) first appeared in the series, she resembled Samantha's character quite a bit. She was single, loved dating men, and had a high-powered career. Despite their similarities, Seema truly stood on her own as a character with such confidence that was rooted in her being, whereas Samantha's prowess was mostly sexual.
I loved how Seema's character had a relatable weakness when it came to dating. She has difficulty trusting people and feels intense sadness about being alone in life at her age. Her emotions are raw and you can see the insecurities come out in many ways, but she works hard to break through. I've loved her character arc and I adore her friendship with Carrie, which is perfect for the stages they're both going through.
Lisa Todd Wexley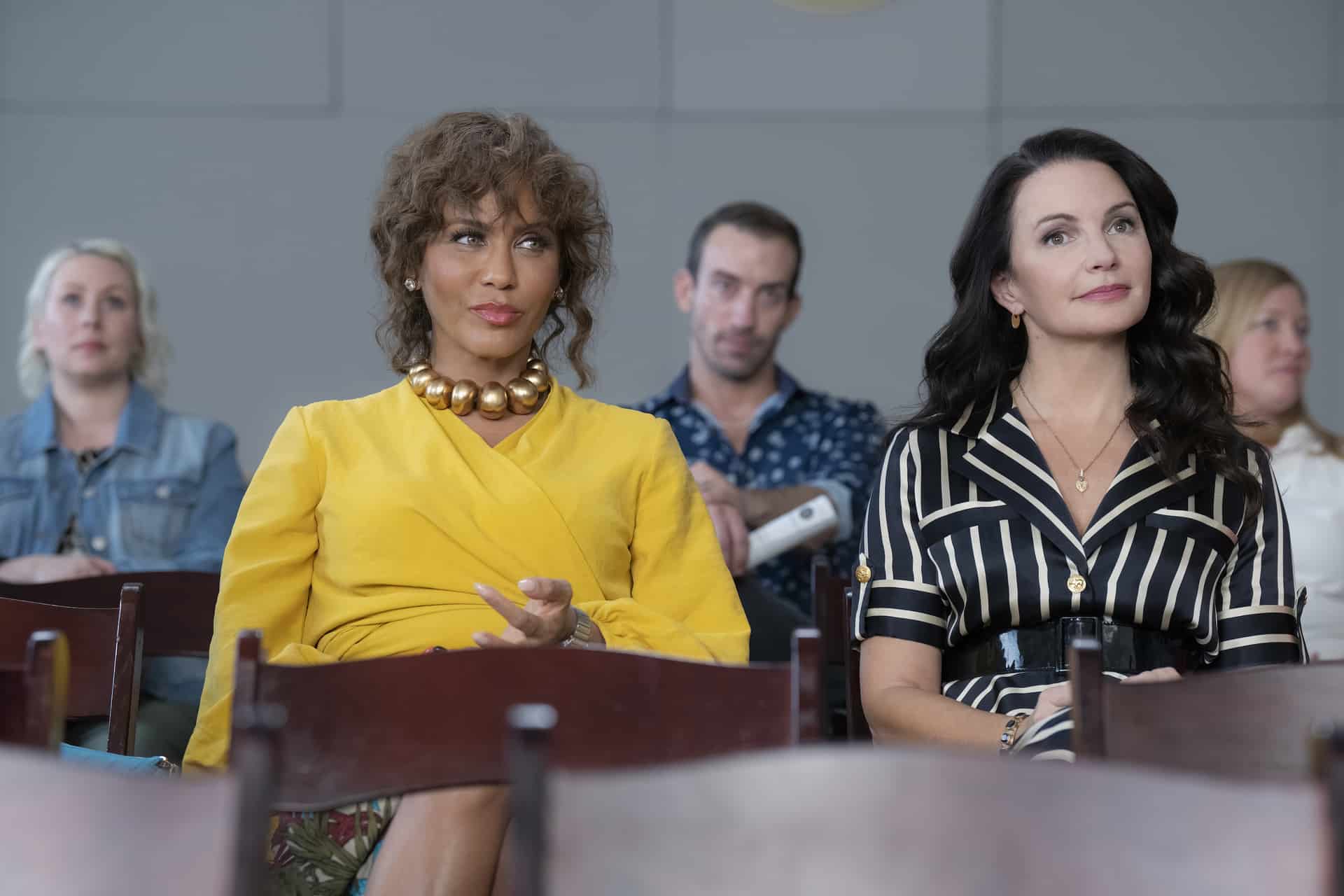 Charlotte's character does an excellent job of showcasing what parenting is like at this stage in life, but I adore the way the show does something similar but quite different with Lisa (Nicole Ari Parker). We know she's a mother, but we don't see her character interacting much with her kids. Instead we see her working on her career while trying to balance everything. Balancing it all as a mother — and a working mother on top of that — doesn't get more relatable.
Dr. Nya Wallace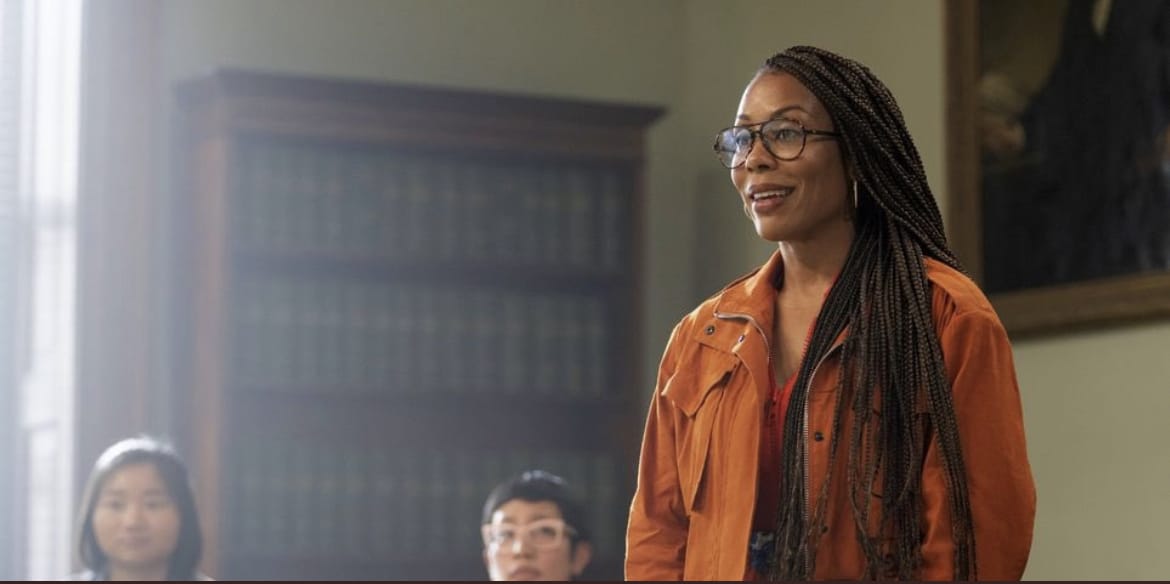 I found myself craving more of Nya (Karen Pittman), especially during the first season. She has such an earnest quality to her, but yet she's also so powerful. She's an accomplished law professor navigating a gruesome breakup and life change. I've loved seeing more of her journey in the second season and her relationship with the group grow. I definitely want to see more of her next season.
Everyone has their preferences for what they're looking for in a show they've spent hours watching. If you want to give "And Just Like That…" a second chance after reading this article — or you want to give it a try after much hesitation — you can watch it on Max.