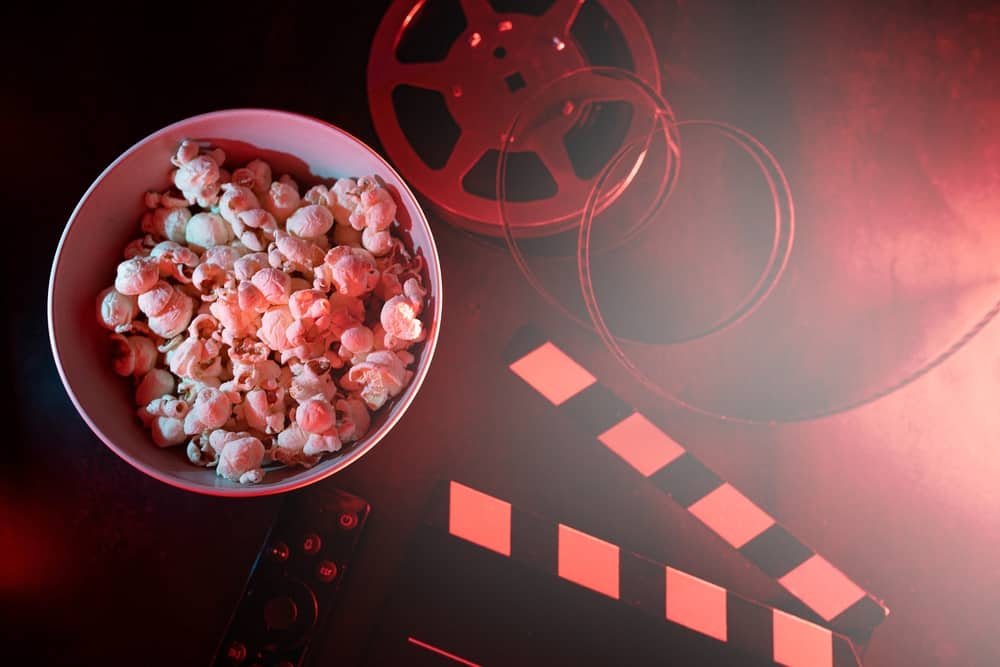 If you're a true lover of films, the Cannes Film Festival is a notable annual event. It's more understated than other film industry events, like the Oscars, but the festival is just as, if not more, influential. The main difference is that Cannes is where industry professionals come to view films and celebrate the art of filmmaking, rather than simply receive awards.
What Is the Cannes Film Festival?

The festival was created in 1939, and relaunched after World War II. In 1946, the festival began again as a way to promote European films while sidestepping the Venice Film Festival to avoid fascist control in Italy at the time. Now VIPs from all over the globe flock to the coastal city of Cannes, France, for a 10-day invite-only event.
The festival is one of the most glamorous events in the world, skyrocketing the careers of stars such as Brigitte Bardot and Jane Birkin. Inclusion among the official selections is considered a high mark of artistic quality in the film industry. The massive media exposure also allows new producers and directors to launch their careers.
When Is the 2023 Cannes Film Festival?

The 76th-annual Cannes Film Festival will take place from May 16 to 27 at the Palais des Festivals et des Congrès. The event consists of screenings of exemplary films from around the world, including some as part of the official competition. There will be 66 films shown during the 2023 event, 21 of which will compete for the prestigious Palme d'Or, the festival's highest prize. Prizes are chosen by juries and awarded during the festival's closing ceremony.
Cannes Film Festival Program

This year's opening screening will be the period drama "Jeanne du Barry," starring Johnny Depp, and the closing screening will be Pixar's new animated film "Elemental." Below is the full program of screenings during the festival.
Opening Night
Filmmaker
Film
Maïwenn
"Jeanne du Barry"
Closing Night
Filmmaker
Film
Peter Sohn
"Elemental"
In Competition
Filmmaker
Film
Jessica Hausner
"Club Zero"
Jonathan Glazer
"The Zone of Interest"
Aki Kaurismäki
"Fallen Leaves"
Kaouther Ben Hania
"Four Daughters"
Wes Anderson
"Asteroid City"
Justine Triet
"Anatomie d'Une Chute"
Hirokazu Kore-eda
"Monster"
Nanni Moretti
"Il Sol dell'Avvenire"
Alice Rohrwacher
"La Chimera"
Catherine Breillat
"L'Eté Dernier"
Anh Hung Tran
"La Passion De Dodin Bouffant"
Nuri Bilge Ceylan
"About Dry Grasses"
Todd Haynes
"May December"
Marco Bellocchio
"Rapito"
Karim Aïnouz
"Firebrand"
Ken Loach
"The Old Oak"
Ramata-Toulaye Sy
"Banel & Adama"
Wim Wenders
"Perfect Days"
Wang Bing
"Jeunesse"
Jean-Stéphane Sauvaire
"Black Flies"
Catherine Corsini
"Le Retour"
Out of Competition
Filmmaker
Film
Martin Scorsese
"Killers of the Flower Moon"
Maïwenn
"Jeanne du Barry"
Sam Levinson
"The Idol"
Jee-woon Kim
"Cobweb"
James Mangold
"Indiana Jones and the Dial of Destiny"
Frédéric Tellier
"L'Abbé Pierre"
Midnight Screenings
Filmmaker
Film
Elias Belkeddar
"Omar La Fraise"
Just Philippot
"Acide"
Anurag Kashyap
"Kennedy"
Robert Rodriguez
"Hypnotic"
Tae-gon Kim
"Project Silence"
Cannes Premieres
Filmmaker
Film
Katell Quillévéré
"Le Temps d'Aimer"
Takeshi Kitano
"Kubi"
Víctor Erice
"Cerrar los Ojos"
Martin Provost
"Bonnard, Pierre et Marthe"
Amat Escalante
"Perdidos en la Noche"
Valérie Donzelli
"Just the Two of Us"
Lisandro Alonso
"Eureka"
Special Screenings
Filmmaker
Film
Wim Wenders
"Anselm — Das Rauschen der Zeit"
Steve McQueen
"Occupied City"
Wang Bing
"Man in Black"
Mona Achache
"Little Girl Blue"
Sahra Mani
"Bread and Roses"
Anna Novion
"La Théorème de Marguerite"
Un Certain Regard
Filmmaker
Film
Molly Manning Walker
"How to Have Sex"
Rodrigo Moreno
"Los Delincuentes"
Monia Chokri
"Simple Comme Sylvain"
Felipe Gálvez Haberle
"The Settlers"
Asmae ElMoudir
"The Mother of All Lies"
Joäo Salaviza, Renée Nader Messora
"The Buriti Flower"
Mohamed Kordofani
"Goodbye Julia"
Baloji Tshiani
"Omen"
Anthony Chen
"The Breaking Ice"
Stéphanie Di Giusto
"Rosalie"
Warwick Thornton
"The New Boy"
Zoljargal Purevdash
"If Only I Could Hibernate"
Kim Chang-hoon
"Hopeless"
Delphine Deloget
"Rien à Perdre"
Kamal Lazraq
"Les Meutes"
Ali Asgari, Alireza Khatami
"Terrestrial Verses"
Thomas Cailley
"Le Règne Animal"
Shujun Wei
"Only the River Flows"
Alex Lutz
"Une Nuit"
Highlights among the selections include Martin Scorsese's "Killers of the Flower Moon," which follows a series of mysterious killings in the oil-rich Osage Nation; "Indiana Jones and the Dial of Destiny," a star-studded blockbuster showing the daredevil archeologist in a race against time to save a vital artifact; and the Wes Anderson dramedy "Asteroid City," which depicts an earth-shaking disruption to a Space Cadet convention in the 1950s.
International films are featured heavily in the lineup, including "Close Your Eyes" by celebrated Spanish director Víctor Erice, which follows a decades-late investigation of an actor killed while filming; Finnish romance "Fallen Leaves" by Aki Kaurismäki about a transformative chance meeting in Helsinki; and Senegalese debut "Banel & Adama" by breakout director Ramata-Toulaye Sy, about a couple fighting societal expectations in a remote village.
How to Watch the 2023 Cannes Film Festival

"TV Festival de Cannes" has all the coverage of the red carpet and steps, press conferences, photo calls, and official events. You can't watch the screenings themselves — for that, you'll have to wait for the films to arrive on major streaming services.
"TV Festival de Cannes" is screened in French and English in the Palais, as well as hotels and bars all over Cannes. If you want to watch from home, you can tune in from France.tv if you're in France or through a VPN. The easiest way to watch for viewers around the world, however, is to check out the Cannes Film Festival's YouTube channel or official website, or Brut France, a TikTok-style startup where over 220 million people watched last year's footage. Live broadcasts and video clips will be streaming on these sites starting May 16.