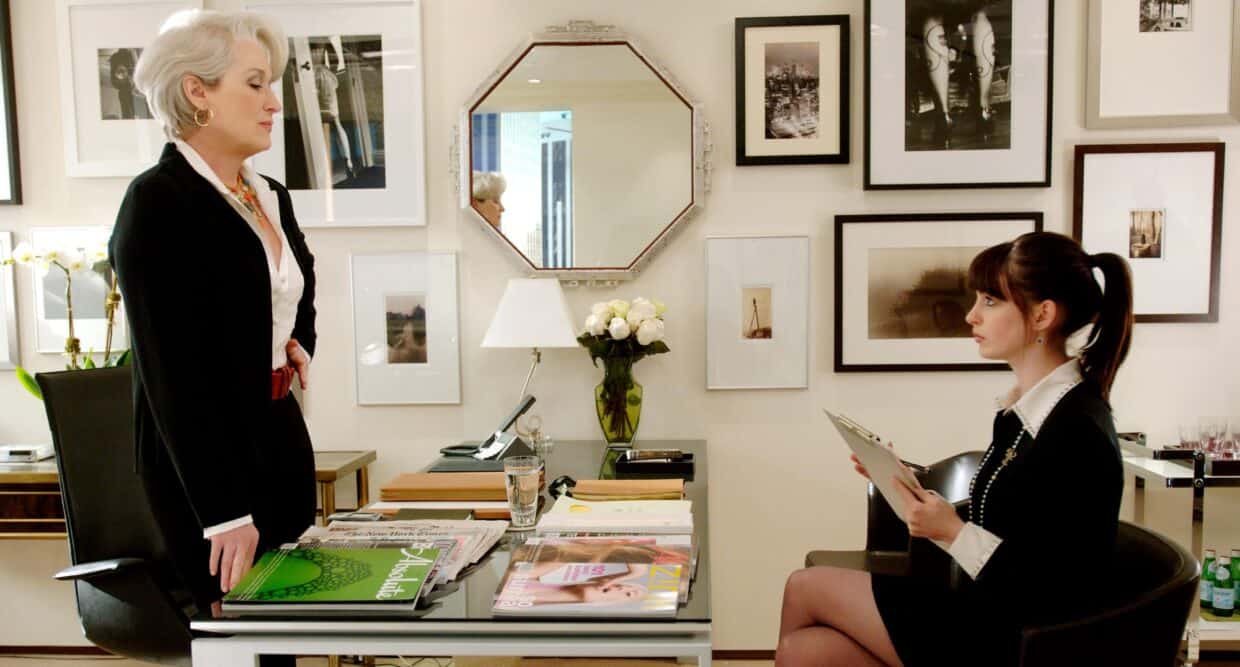 "The Devil Wears Prada" (2006) starring Meryl Streep as Miranda Priestly and Anne Hathaway as Andy Sachs recently celebrated the anniversary of its release 17 years ago. After all these years, the film stands out to audiences and earned recognition as a cult classic.
For avid lovers of this film, it's difficult to imagine anyone else stepping into the roles of the iconic characters working at the fictitious Runway magazine. But if the movie were made today or had featured different actors, who could be up for the challenge? I asked ChatGPT to recast this movie; these are the three responses the AI app created. Intriguing? Horrible? You be the judge.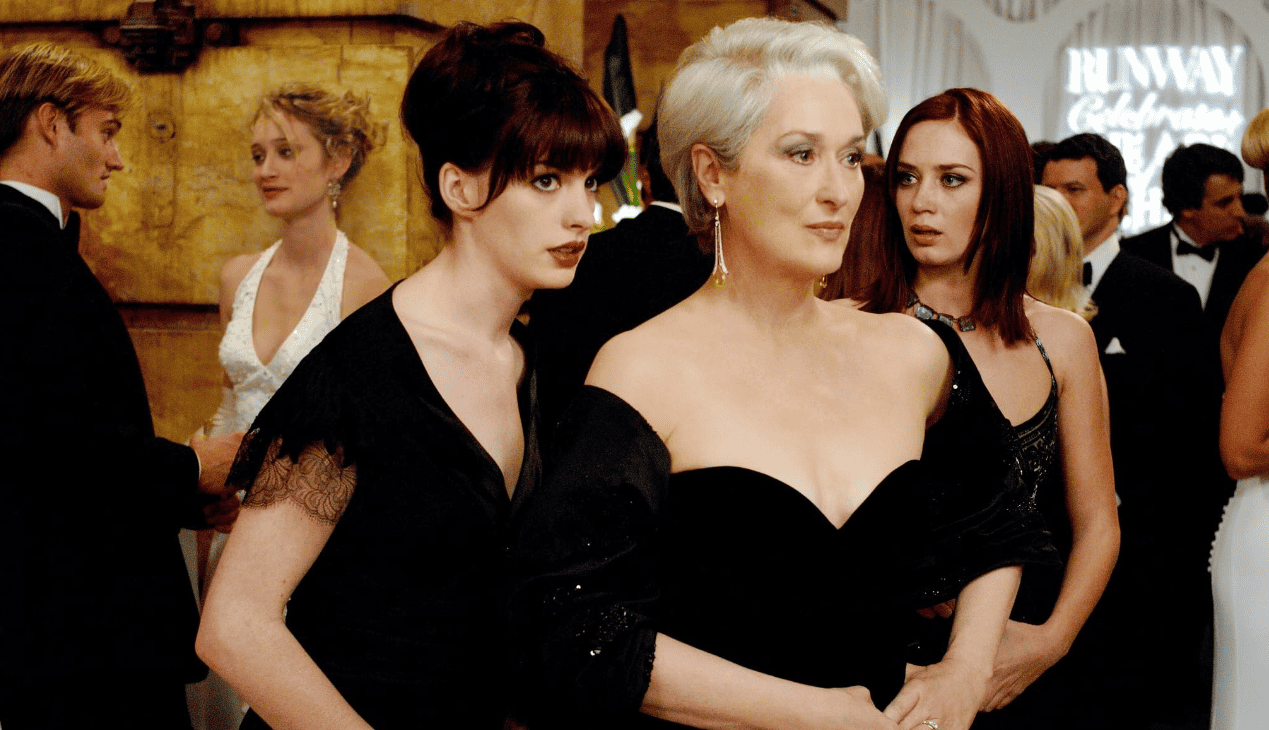 ChatGPT delivered some interesting choices for the first recast of "The Devil Wears Prada." For the role of Nigel, the first choice that came up was Stanley Tucci, which probably shows just how perfect he was in the film. However, in keeping with the authenticity of a recast, the next choice given was certainly interesting.
Watch the video version:
Cate Blanchett as Miranda Priestly
Cate has an incredible range and commanding presence that makes her a good choice for portraying a character as complex and powerful as Miranda. She has sophistication, and an ability to exude authority would make her quite compelling in the role.
Lily Collins as Andy Sachs
Lily Collins has an optimistic quality to her that could lend a whole new dimension to Andy's character. While Anne Hathaway has a more pompous outlook on working at Runway, Lily could bring a hint of optimism to the challenge. That could make the downfall of what happens in the film that much more interesting.
Anna Kendrick as Emily
Actress Anna Kendrick tends to play loveable, quirky, awkward characters in some of her more famous roles in "Pitch Perfect" (2012) or "A Simple Favor" (2018). The role of Emily isn't so loveable, so seeing Anna play a role without that element might be a stretch. However, her role in "Twilight" (2008) is giving Emily vibes, so I could see an older Anna pulling out some of her acting chops to portray this character.
Idris Elba as Nigel
Idris is no doubt a fantastic performer, but I see him more as a Christian Thompson rather than Nigel. He has the confidence, sophistication, and charm needed for Christian. While those traits could certainly work with Nigel, his talents could be put to better use in another role.
Noah Centineo as Nate
Noah has a boyish charm and relatable on-screen presence that could capture Nate's laid-back nature while adding a touch of romantic chemistry to the character. He certainly has experience as a leading man in romantic movies, such as "To All The Boys I've Loved Before" (2018) and "The Perfect Date" (2019). I can see Noah and Lily Collins having great romantic chemistry in their roles, as well.
Henry Golding as Christian Thompson
With his undeniable charm and natural charisma, Henry would do an excellent job embodying the confident and charismatic Christian Thompson. His ability to balance charm with depth would make him a captivating choice for the role. He would be well-suited to work alongside Lily Collins, as well.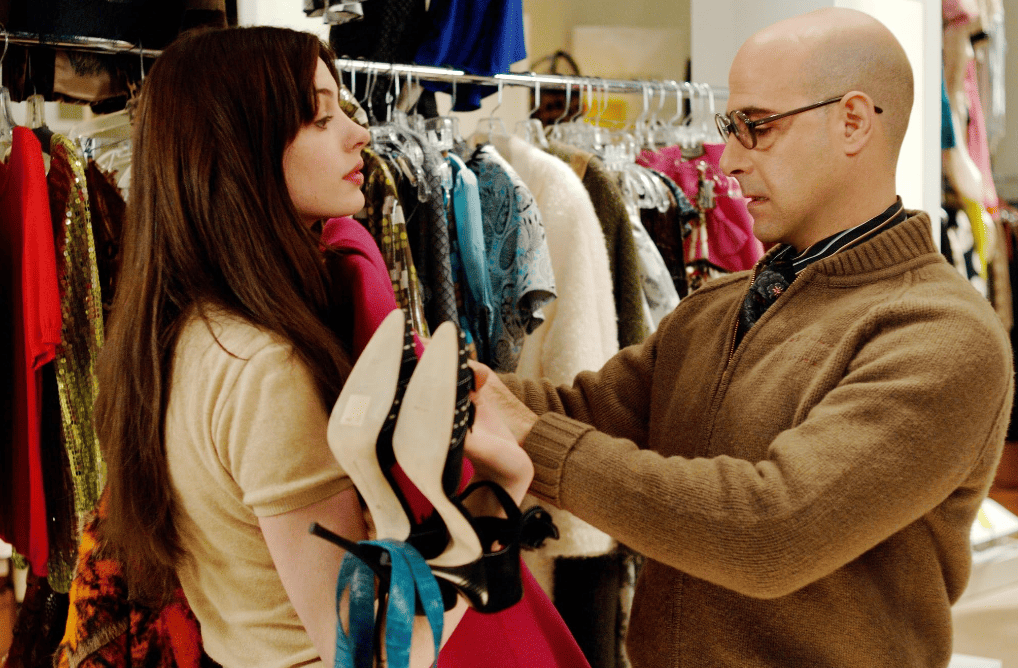 ChatGPT hit the nail on the head in recasting Miranda Priestly this time, but seemed to miss the mark with the protagonist.
Watch the video version:
Viola Davis as Miranda Priestly
If there's one actress who could absolutely fill Meryl Streep's shoes as Miranda Priestly, it's Viola Davis. She is an immensely talented actress with an impressive presence that enables her to bring powerful performances to life. Her extraordinary talent for inhabiting complex characters would lend a new and exciting twist to this film. I could see Viola bringing elements of her "How To Get Away With Murder" (2014) character Annalise Keating to the role of Miranda.
Emma Stone as Andy Sachs
I'm underwhelmed by Emma in the role of Andy Sachs. She would certainly make a good fit, but I don't see her bringing anything new to the character. However, seeing her work alongside Viola Davis again (the two starred in 2011's "The Help") would be interesting, as the two did have good chemistry together.
Aubrey Plaza as Emily
Aubrey Plaza is notorious for deadpan humor. With her capability to blend a dry wit and satire into her roles, she would be an ideal fit for the character of Emily, and add a further dimension of complexity. I could see her adding some captivating snark to the role of Emily.
Tom Hiddleston as Nigel
Tom has demonstrated quite a range in both dramatic and comedic roles. With his charm, wit, and ability to embody sophisticated characters, he could bring a captivating portrayal of Nigel to the screen with charisma and his ability to balance humor and depth. I could see Tom and Aubrey working quite well together in their roles as Nigel and Emily, respectively.
Joe Keery as Nate
I laughed out loud when Joe Keery's name came up as a recommendation for Nate. Having only seen him in "Stranger Things" (2016), I immediately thought of his comedic and charismatic character in the fantasy series. But, I could see him balancing humor and sincerity to bring a lovable and relatable charm to Nate's character. As for how he would match with Emma Stone in this recasting scenario, I'm not sure they would make a believable fit.
Timothée Chalamet as Christian Thompson
If there's one thing Timothée has, it's charm, which makes him an excellent choice for Christian. But, as the character is intended to be older than Andy, the right actress would need to play her for him to work in this role. With Emma at the helm of this recast, it certainly wouldn't work well. But, if he were cast alongside Yara Shahidi (more on that recast next), he would be a perfect fit.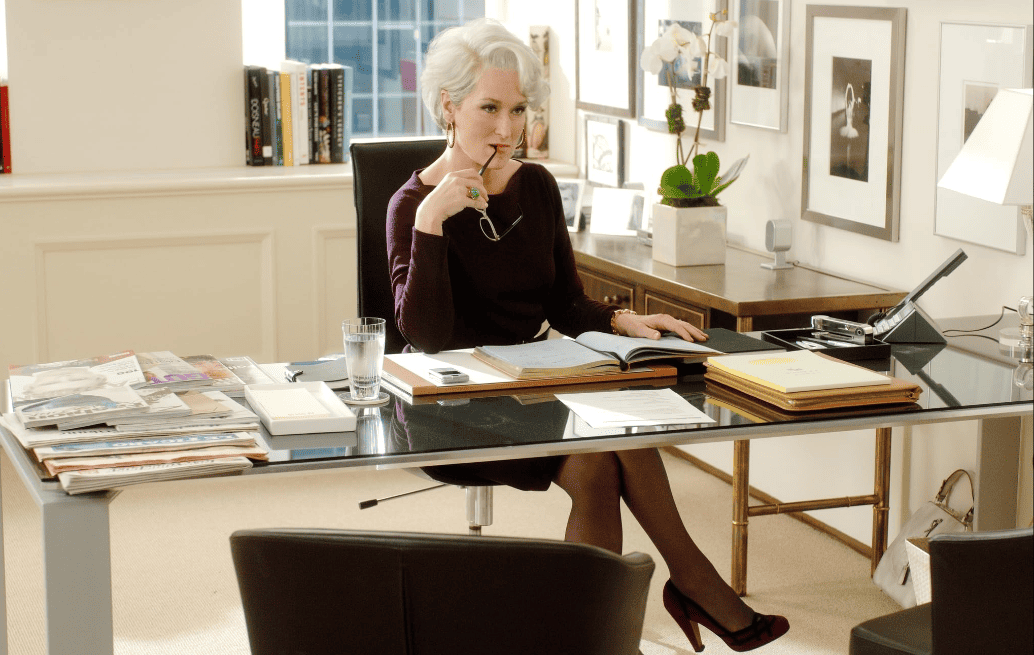 The cast ChatGPT put together for this dream scenario would elevate the movie in a truly fantastic way.
Watch the video version:

Helen Mirren as Miranda Priestly
A seasoned actress known for her grace, intelligence, and commanding screen presence, Helen can balance authority with a subtle vulnerability that would make her a captivating Miranda. Helen and Meryl have some similar qualities in appearance and demeanor, so I can imagine Helen as a good fit for this role.
Yara Shahidi as Andy Sachs
Yara would absolutely kill it as Andy Sachs. With her natural talent and ability to portray strong-willed and determined characters, she could bring a fresh perspective to the character. Plus, with the larger age gap between her and Helen, that would offer a captivating dynamic.
Gugu Mbatha-Raw as Emily
Gugu has a talent for portraying nuanced characters and could bring depth and authenticity to Emily. Her ability to balance humor and emotion would make her an interesting choice. The actress also has a commanding fashion presence, which would lend her to perfectly exude that magazine-chic quality of Emily.
Billy Porter as Nigel
I love the idea of Billy Porter playing Nigel. He would absolutely become a wise sage for Andy while also infusing his own unique style into the character. With him in the role, the whole film could benefit from his fashion sense. It would take it to a whole new level.
Ross Butler as Nate
Ross has the unique ability to make you simultaneously love and hate his character, which is perfect for portraying the role of Nate. It's becoming a stronger argument that the true villain in "The Devil Wears Prada" is Nate; with Ross playing him, that message would remain.
Tom Holland as Christian Thompson
Another ChatGPT casting suggestion that made me giggle is Tom Holland playing Christian Thompson. Tom has a boyish charm that makes it impossible for me to imagine him playing the egotistical and harsh Christian. However, Tom is a versatile actor, so I don't doubt he could blow me away with a stunning performance and prove me completely wrong.