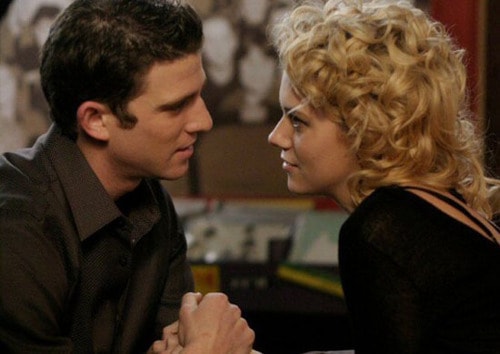 Of all the relationships that took place throughout the nine seasons of "One Tree Hill," the couple that didn't end up together but should have is Jeyton. Peyton Sawyer (Hilarie Burton) and Jake Jaglieski (Bryan Greenberg) had a short-lived romance in the series. Still, they were so undeniably compatible that many fans (and even the actors themselves) agree that Jeyton should have been end-game.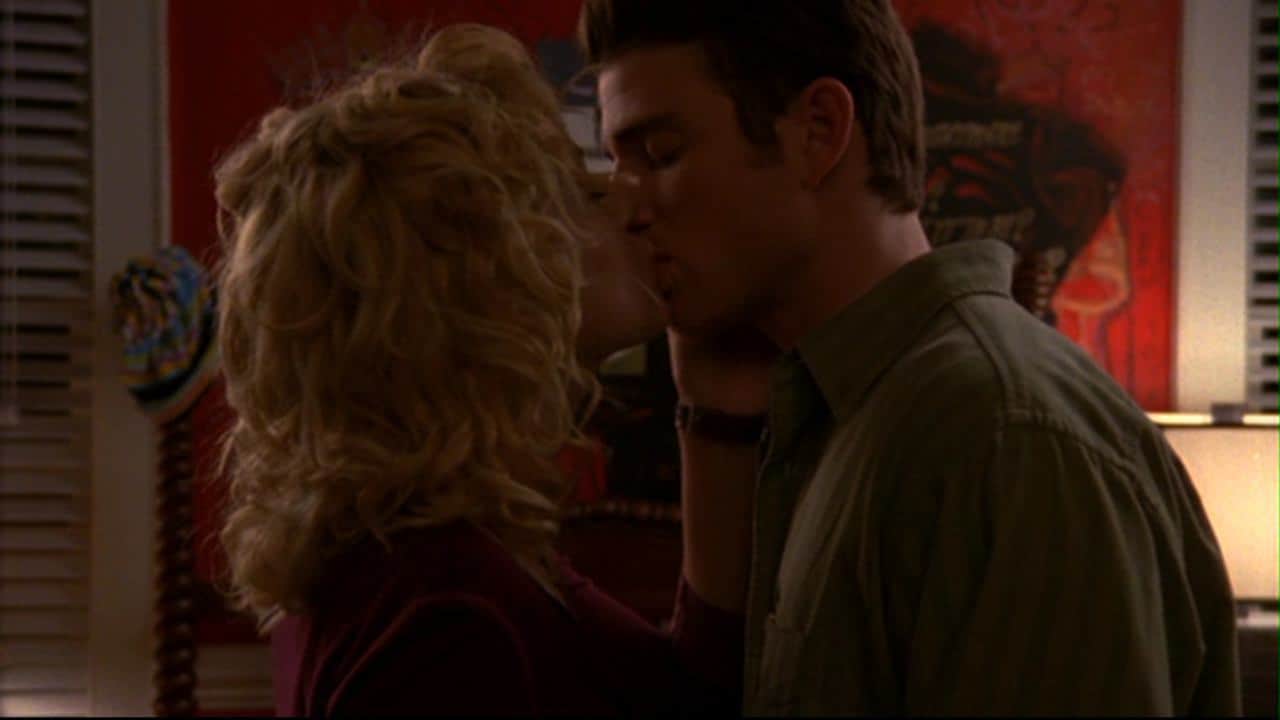 When Hilarie and Bryan were on-screen together, their chemistry was palpable as Jeyton. The characters maintained a friendship in the first season, and while they were strictly platonic, you craved them finally taking their relationship to the next level.
In Season 2, fans finally saw Jeyton get together. Their first kiss was romantic and magical. You can feel their affection for one another and the giddiness of any first kiss. It's precisely the moment everyone wishes for from a kiss with someone new. It's new and exciting, and the actors did an amazing job conveying that to the audience.
One of my favorite moments from the show is when Jeyton makes love for the first time. They're getting ready to attend a wedding, and they are both all dressed up. You can see how incredibly attracted they are to each other without using a single word. They begin kissing as "Sidewalks" by Story of the Year plays in the background, and your heart just swells. The couple's chemistry at that moment further cements the idea that they belong together.
They Were Faithful to Each Other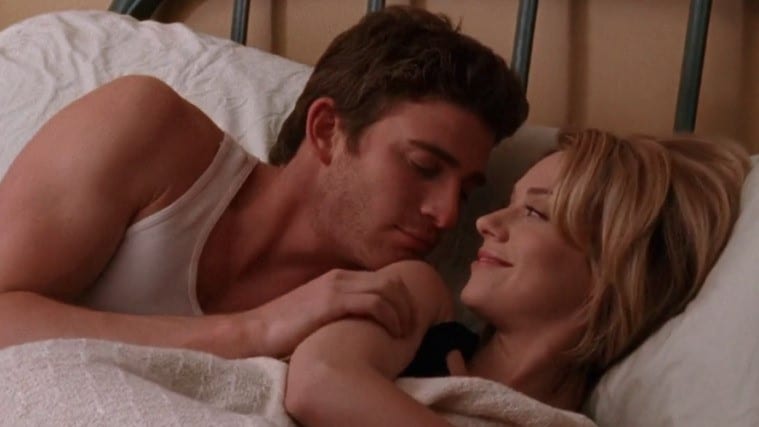 In most teen dramas, a cheating trope is a fabric of the genre. While it can incorporate some edge-of-your-seat drama, it's not exactly the makings of a great love story. With Jeyton, there wasn't a moment where the two were unfaithful. When they were together, they were all in. Nobody else was even a blip on their radar. They're one of the only couples on the show that didn't engage in a cheating storyline.
In a relationship, faithfulness is more than remaining monogamous; it's about being committed to each other wholeheartedly. Jeyton went through some difficult situations, most frequently involving Jake's daughter Jenny (Grace Holcomb) and his ex-girlfriend Nikki (Emmanuelle Vaugier), but also Peyton's brief drug issues.
Being in a relationship with someone while engaged in a custody battle is difficult enough, let alone when you're a teenager. Jeyton handled it surprisingly well. They were communicative with each other and worked hard to help one another get through it. Dealing with challenging experiences showcased how mature their relationship was.
Even though the couple faced plenty of drama, it wasn't drama created because of their relationship. Their challenges were outside of the two of them, and instead, they turned to each other to work through them.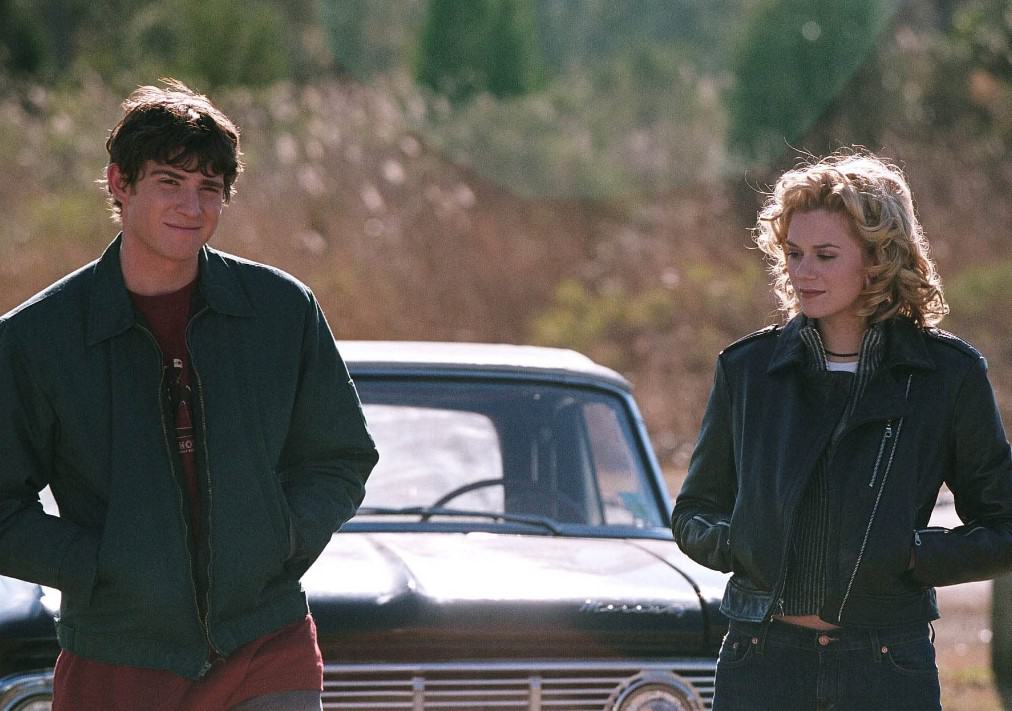 By the end of Peyton's story in the series, she ends up with Lucas Scott (Chad Michael Murray). While it was foreshadowed in the pilot that the two were end-game, it's clear that they're not nearly as good of a match for each other as Peyton and Jake were.
Leyton's (Lucas + Peyton) romantic relationship started while Lucas was dating her best friend, Brooke Davis (Sophia Bush). It's a rocky place to start, and their relationship continues to be tumultuous until they get together during season four in what is, admittedly, quite an iconic "One Tree Hill" moment. The couple ends up together by Season 6 and ultimately gets married and has a child.
While the moment Leyton ends up together is nice, it's bittersweet, as it's clear Peyton is not with the person she's best suited for: Jake. Jeyton's relationship was far less dramatic and infinitely more romantic. Overall, Jake had a maturity that Lucas simply didn't have. Even Jake from earlier seasons surpassed Lucas's maturity at the close of his storyline.
Peyton went through many difficult things throughout the series, from getting shot to being stalked. She needed a strong, stable man by her side to help her navigate it all. Jake is the guy for her, and this is a hill I will die on.