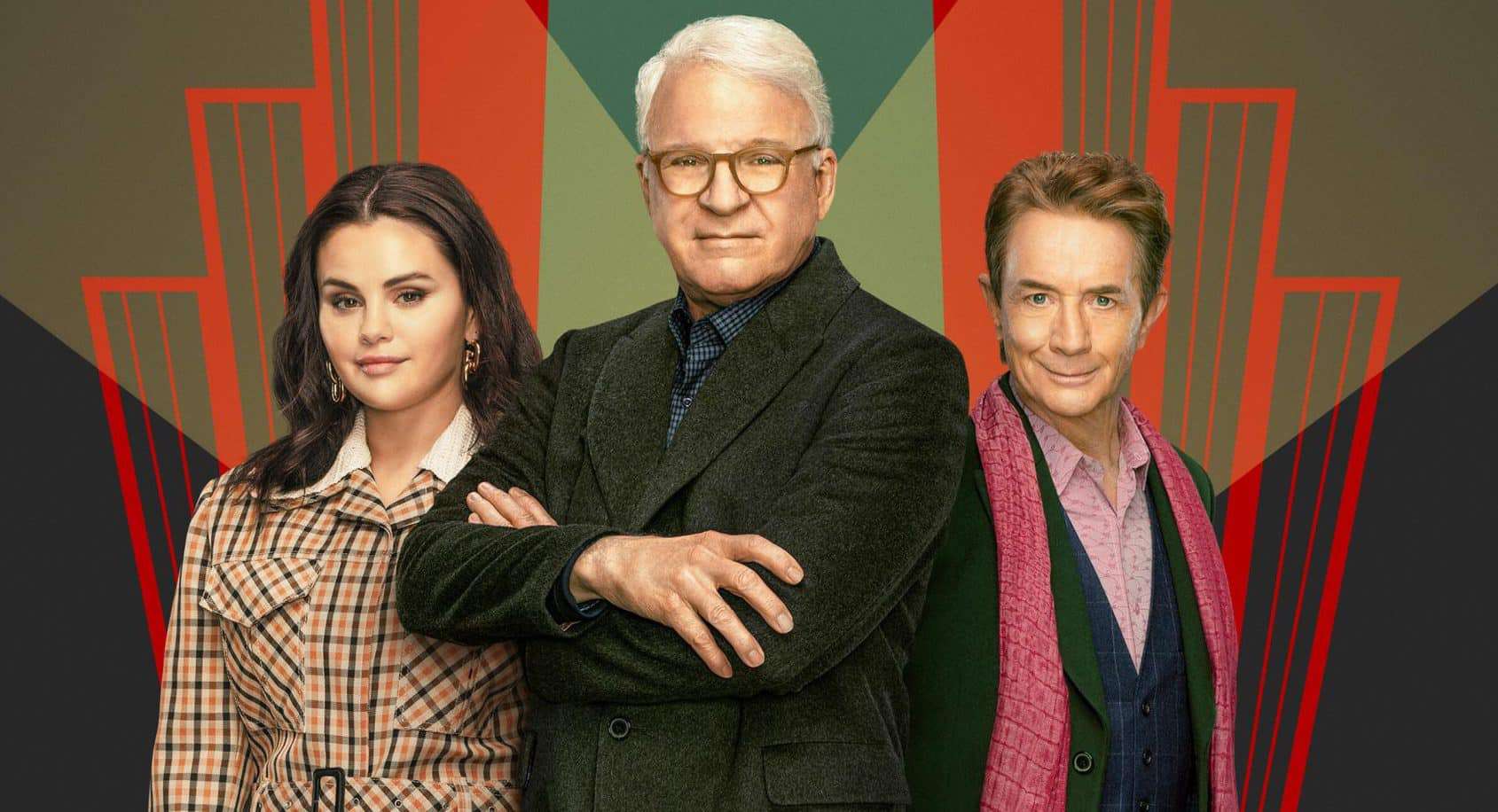 If you love "Only Murders in the Building" as much as I do, then you've been impatiently waiting since last summer for Season 3. The show was renewed for another season only weeks into airing Season 2, which is a true testament to the production quality — as does the three Emmys and numerous nominations the show received.
So what does Season 3 have in store for us? If you've seen the trailer, you already know it'll leave you laughing and questioning everything; plus, it has a killer cast (pun intended). Here's everything you need to know for the Season 3 premiere on Aug. 8 — only on Hulu.
Let us know in the comments what you hope to see in the new season! 
Where Did 'Only Murders in the Building' Season 2 Leave Off?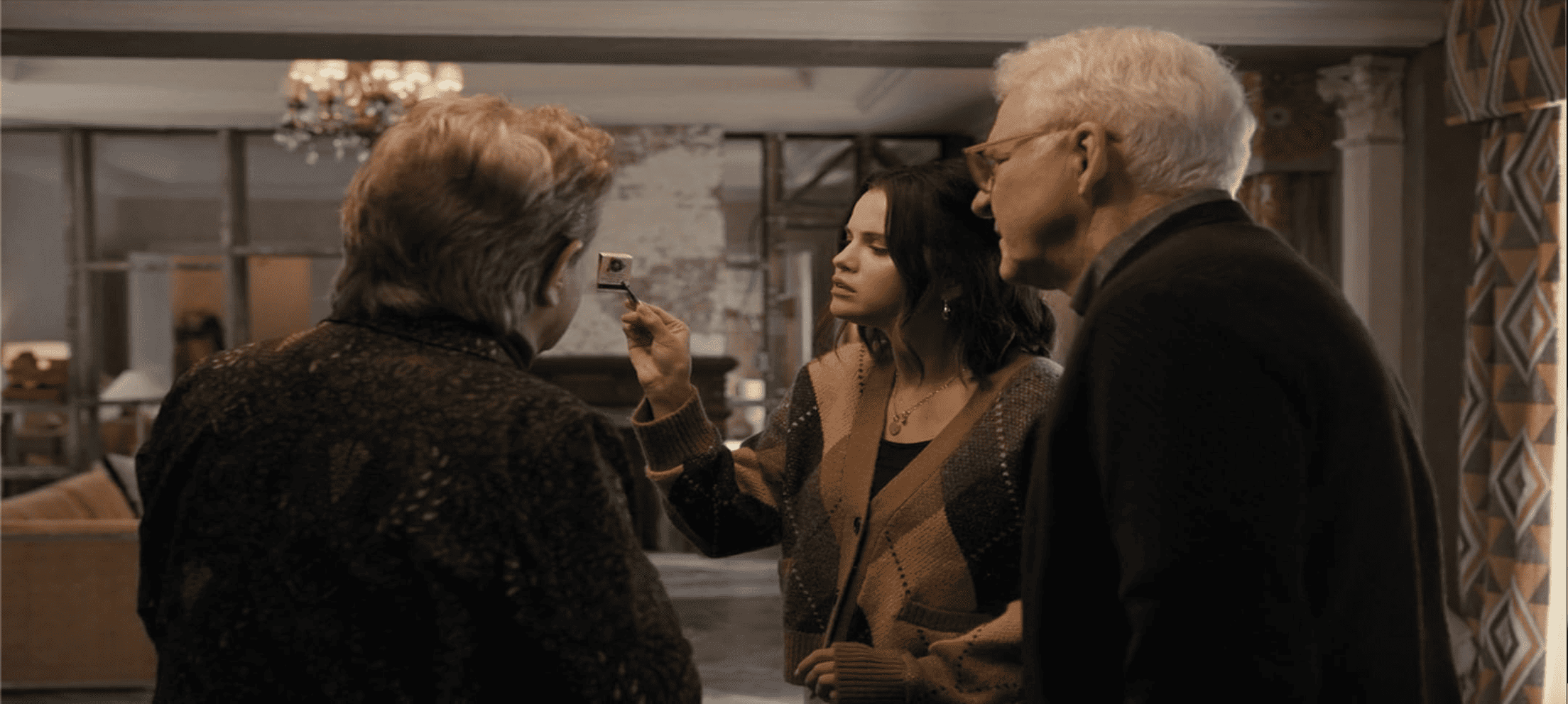 Before jumping into what's in store in Season 3, let's quickly recap Season 2. Our three protagonists, Oliver (Martin Short), Mabel (Selena Gomez), and Charles (Steve Martin), were framed for the murder of Bunny (Jayne Houdyshell), which led them to investigate and record Season 2 of their podcast. The road was full of twists and turns, as any good mystery series should be, but the trio eventually ferreted out the truth. Poppy (Adina Verson), podcaster Cinda Canning's (Tina Fey) assistant, was behind the murder.
The tail end of the season finale featured a time jump a year into the future, when Oliver's directorial debut hits the stage. Spoiler alert: It didn't go as planned. The lead actor, Ben (Paul Rudd), dies onstage. With that, we've been left for a year, biding our time and making our own predictions about what happened to Ben.
Meet the Cast of 'Only Murders in the Building' Season 3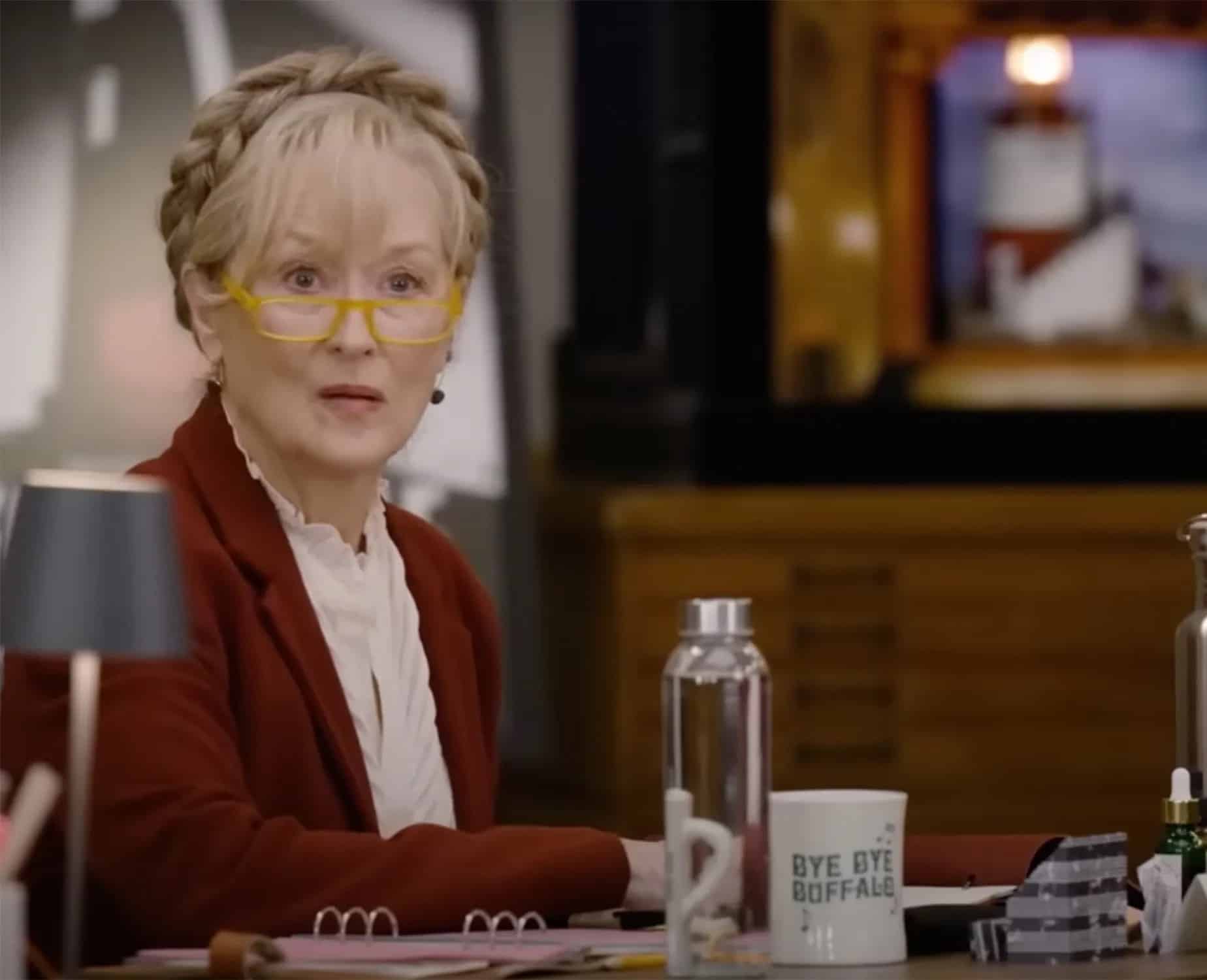 The show's trailer claims that Season 3 will be the "wildest season yet," and with such a star-studded cast, we expect nothing less. Of course, there are our main protagonists, but with a murder unrelated to the Arconian, the prickly residents we've come to love will be taking a back seat. With Oliver's Broadway show comes a new cast of characters and suspects.
Paul Rudd is back as Ben since it's his murder that we're investigating. Meryl Streep has joined the cast as Loretta, a horribly untalented actress (ironic, isn't it?). Mabel's moved on after her relationship debacle with Alice (Cara Delevingne) in Season 2. A documentarian named Torbet (Jesse Williams) follows Ben's case, and it's only a matter of time before Mabel and Torbet are emotionally entwined. Ashley Park has joined the cast as Kimber, a TikTok-addicted starlet on Broadway.
Among these new faces will be familiar ones as well. Tina Fey is back as Cinda Canning, Jane Lynch as Brazzo's stunt double, and Da'Vine Joy Randolph as our sassy Detective Williams. However, Nathan Lane, who plays Teddy Dimas, aka Oliver's archnemesis, will be absent from Season 3 due to a scheduling conflict. Hopefully, he'll be back for Season 4.
Lastly, for those who missed it, at 1:58 of the Season 3 trailer is Matthew Broderick. There hasn't been any official announcement about his involvement in the show, so it could be a cameo, but I hope he's a cast member!
'Only Murders in the Building' Season 3 Focus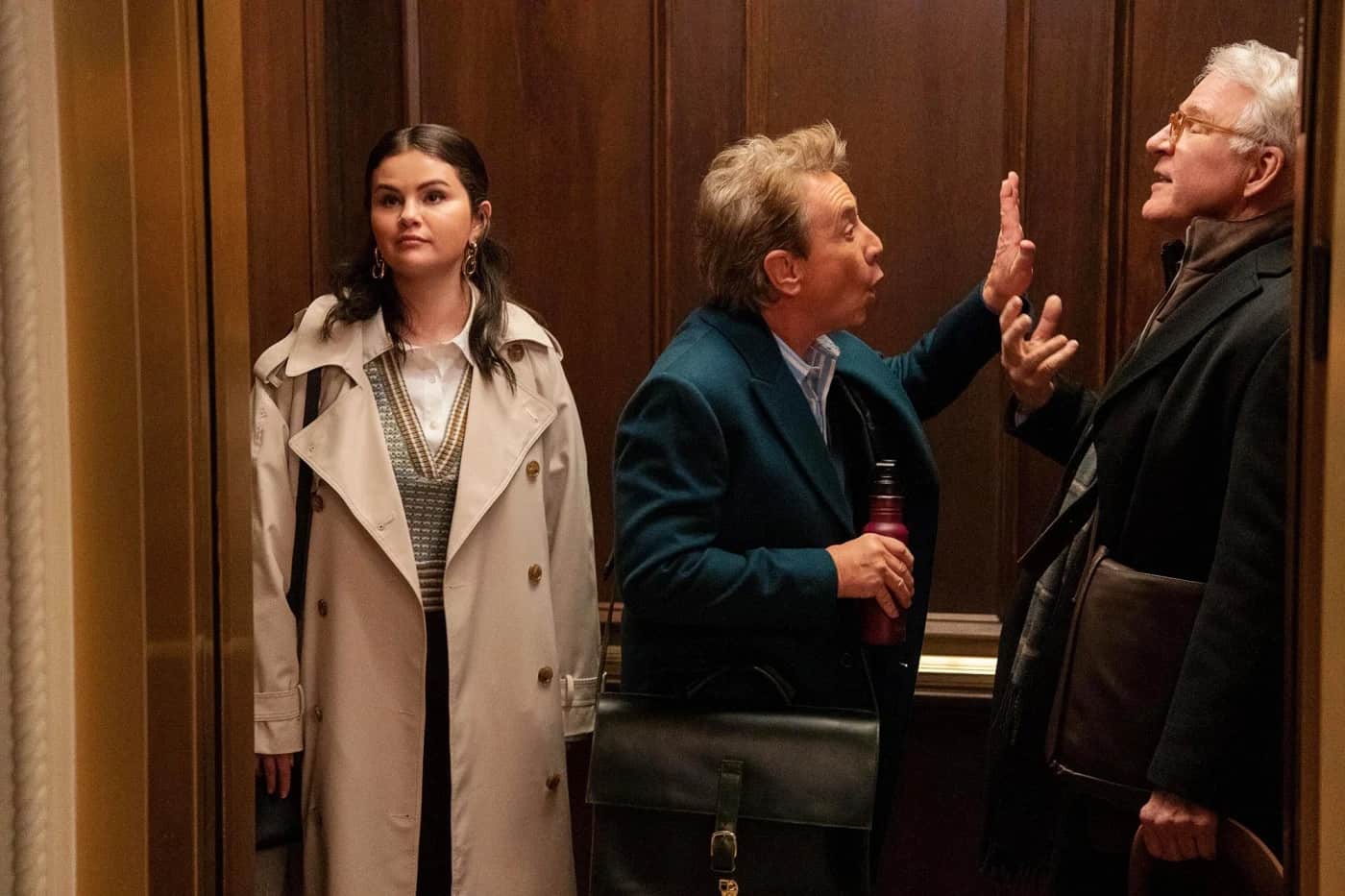 Each season has zeroed in on one of the main characters. Season 1's central plot was concerned with Mabel's past with Tim Kono (Julian Cihi). Season 2 focuses on Charles and his relationship with his father, showing growth as he attempts to parent Lucy (Zoey Colletti), his ex-girlfriend's daughter. It's only fitting that Season 3 should focus on Oliver and what's important to him: Broadway.
Oliver is reviving his Broadway career with his directorial debut. Of course, this goes awry with Ben's murder. From backstage to onstage, Oliver, Mabel, and Charles attempt to save the show and uncover the latest murderer.
Why Is Mabel in a Wedding Dress?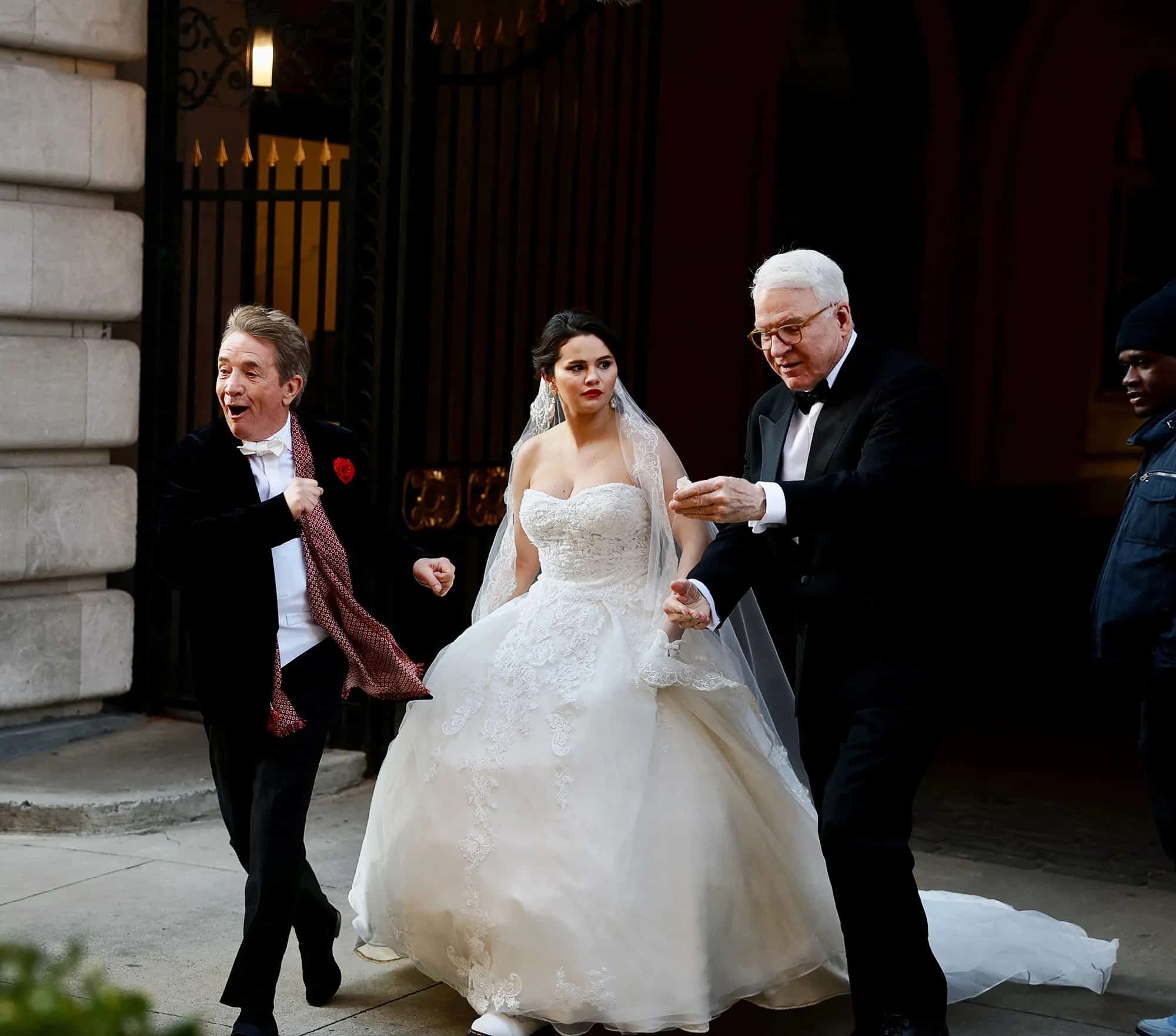 I wish I had an explanation for Mabel dashing down the street with Oliver and Charles in a wedding gown and tuxes, respectively. Sorry to disappoint, but the cast and crew have kept this secret well. Only time will tell what's happening here.