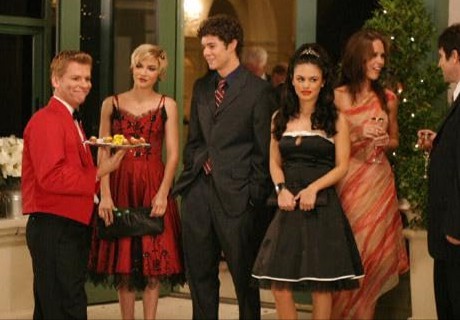 In an unexpected moment of camaraderie during a stressful holiday event depicted on "The O.C.," Julie (Melinda Clarke) quips to Ryan (Ben McKenzie), "I hate the holidays." He responds, "Right there with you." Fortunately for us, "The O.C." loves the holidays! Here's our countdown of Season 1's best holiday episodes.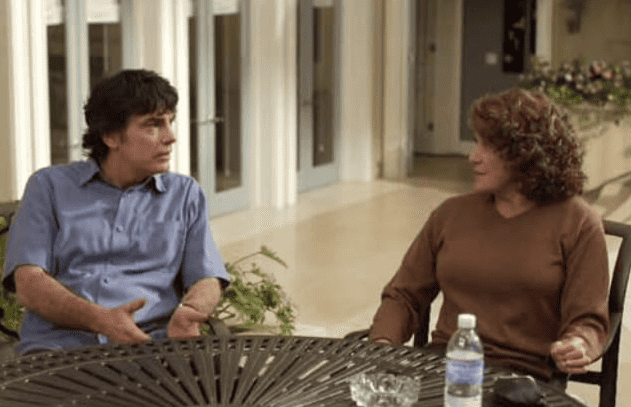 Ryan experiences many firsts in the Season 1 episode "The Nana" — his first Passover, his first time meeting The Nana (Linda Lavin), etc. — but he spends most of his energy trying to find Marissa (Mischa Barton), who has run away after finding out her mother is schtupping her ex-boyfriend. Meanwhile, The Nana reveals she has cancer and doesn't intend to fight it. Despite some of the grim storylines, this episode ends on a note of hope, with everyone gathering at the dinner table for a traditional Passover Seder, or, at least, as traditional as anything ever is on "The O.C."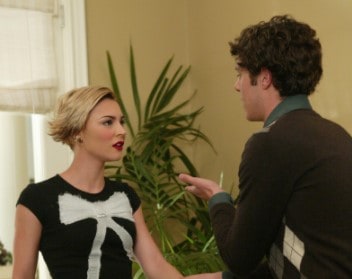 What happens when you combine the terrible cooking of Kirsten (Kelly Rowan), a prison visit, a missing Marissa, and a major ultimatum — all on Thanksgiving? You get "The Homecoming," and it's no turkey of an episode! Over the course of the hour, Seth (Adam Brody) goes from two girlfriends to none, and Ryan has to make difficult decisions about what kind of future he might want with his imprisoned brother. But we still get a sense of closure and camaraderie when three of the Fab Four — Seth, Ryan, and Marissa — bond at the end.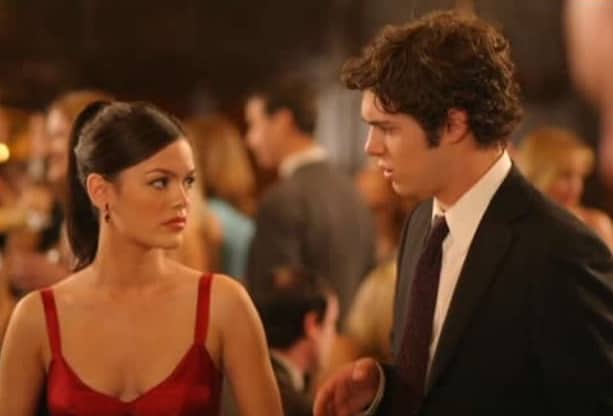 Any good Valentine's Day episode is full of romantic conflict, and "The Heartbreak" is no exception. An unlikely May-December "romance" (notice we put "romance" in quotes) secretly blooms between Julie and Luke (Chris Carmack). An old girlfriend comes into town for Ryan, and newer romances are taken to the next level, particularly for Seth and Summer (Rachel Bilson), as they consummate their relationship in a hilarious fashion. Oh, and this is Kirsten's absolute favorite holiday.
Most of the couplings on "The O.C." begin to shift in this episode as the season moves through its third quarter and starts turning toward a dramatic end.
There's swinging, unauthorized parties, unreturned "I love you's," and tons of men's watches in the appropriately titled episode, "The Countdown." Did I mention there's swinging? Sandy and Kirsten are somewhat tempted to swap partners at a naughty party, while Marissa attends a New Year's Eve Bash hosted by Oliver (Taylor Handley) solo after Ryan's awkward response to her declaration of love — an instant classic: "Thank you."
Plus, after their Thanksgiving and Christmas fallouts, Seth and Anna (Samaire Armstrong) rekindle their romance. By Valentine's Day, however, you can find him back in the arms of the one and only Summer.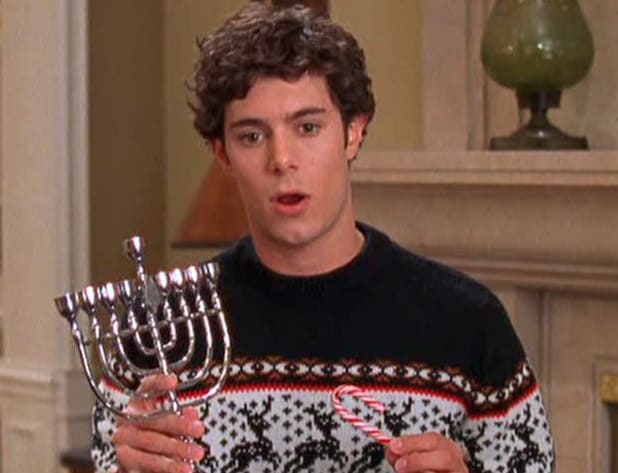 It's hard to believe that the most famous holiday in "The O.C." — the Seth-coined hybrid holiday known as Chrismukkah — has now been a part of our pop culture lexicon for nearly two decades. Its origin episode, "The Best Christmukkah Ever," doesn't disappoint. Though Sandy is Jewish and Kirsten is Christian, they're in sync throughout the episode. No one else is, though!
Ryan is tired of Marissa's eyebrow-raising behavior, Kirsten takes a stand against her father, and Seth juggles incredible presents from Anna and Summer. No, this isn't only the episode that introduces us to Chrismukkah, but it's the one where Summer dresses up as Wonder Woman. Need we say more?
Check out my Season 2 holiday rankings as my rewatch journey continues!