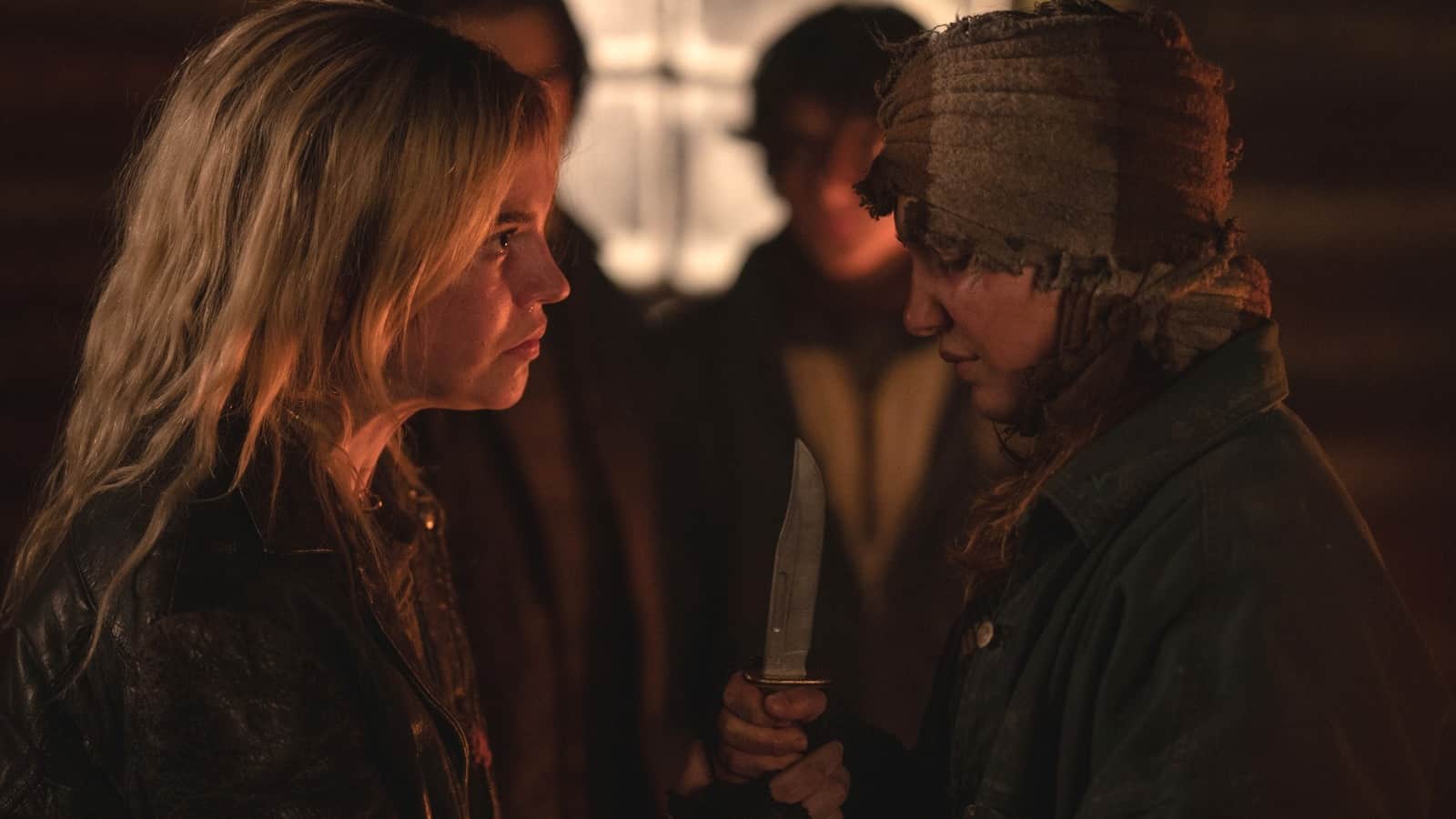 Even the best television shows have ups and downs, and it turns out our beloved and buzzworthy "Yellowjackets" isn't an exception. Season 1 was a true masterpiece, drawing in viewers with mystery, intrigue, darkness, top-notch character development, and killer storylines. This year's sophomore season brought us even deeper into the shadows of the characters' collective traumas, but not always in ways viewers appreciated.
While these episodes successfully set the table for the escalation of cannibalism and a continued pattern of loss and spiraling in both timelines, some plots felt off target. We're highlighting the shiny storyline wins in the show's second season, as well as the dull misses along the way.
Watch our full recording of everything that went wrong and right in "Yellowjackets" Season 2 below!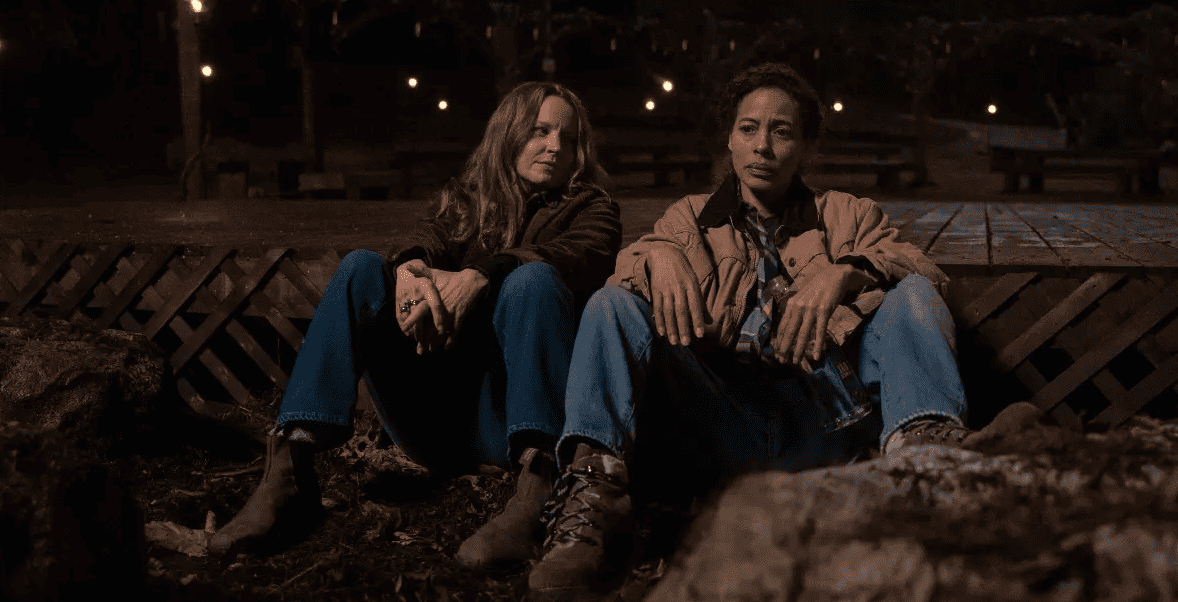 TaiVan, aka Taissa (Jasmin Savoy Brown) and Van (Liv Hewson), is arguably the fan-favorite "Yellowjackets" couple. With the introduction of adult Van (Lauren Ambrose) in Season 2's present-day timeline, that fandom love has grown even more (and we didn't think that was even possible!). While some have argued it was a misstep for Showtime to announce the casting of Lauren Ambrose as adult Van before the second season aired, thus preventing a surprise reveal, we think building that buzz worked well to create excitement surrounding where Van ended up after life in the wilderness, as well as anticipation leading up to her reunion with adult Tai (Tawny Cypress) in the present day.
Tai and Van's story is equally compelling in both timelines. This season we saw them growing closer in the wilderness and helping each other navigate their inner demons to survive. Meanwhile, a few episodes into Season 2, we finally saw present-day Fugue Tai's hitchhiking jaunt to catch Van by complete surprise at her video store, While You Were Streaming (genius name, by the way).
As they ventured together to reach Lottie (Simone Kessell) and her compound, they settled back into their old ways. We saw the complexities of their dynamic and how they couldn't help but be drawn back together again, right where they belong — after they sort out a few things, of course, such as Tai's hospitalized wife and Van's (possibly cured?) terminal cancer. We're all pulling for that carriage ride and soft pretzel in Central Park, but will they get the happy ending they deserve, or be plagued by the "it" inside them that's preventing any of the survivors from experiencing true happiness?
We recently discussed Taissa, Van, and their coupledom in the TaiVan Appreciation and Pride Month edition of the "Yellowjackets Hive" podcast, with an emphasis on how nice it is to see the queer representation in the show — another reason why we love this pairing and "Yellowjackets" so much.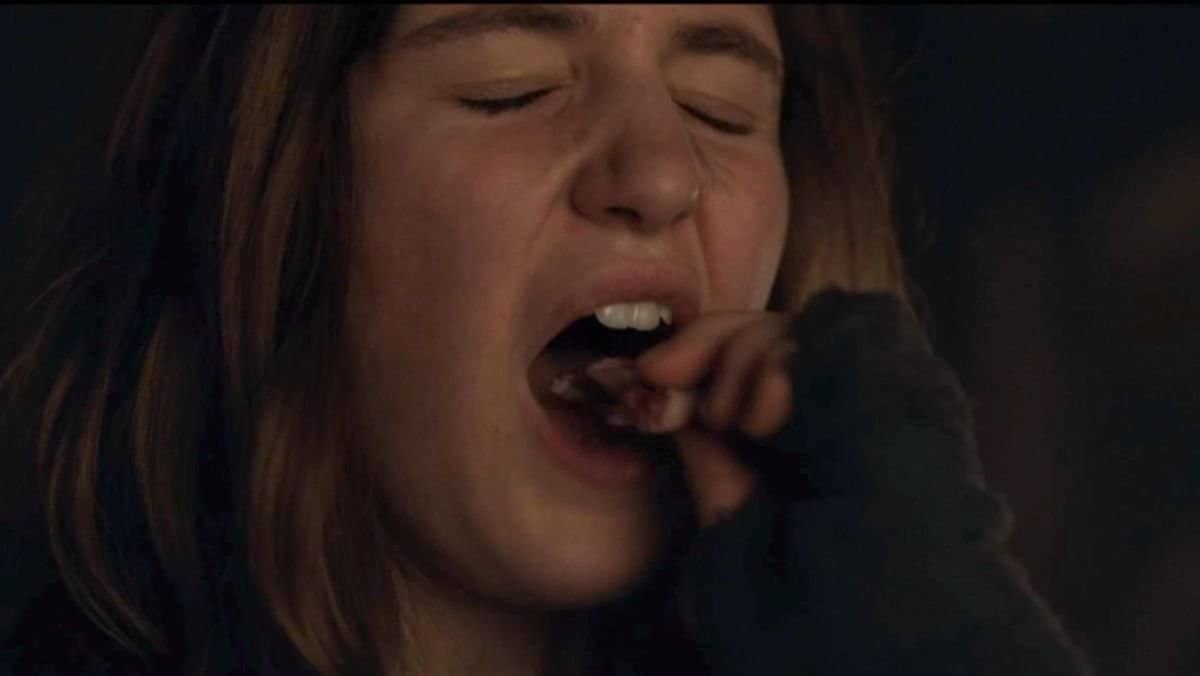 The success of the "Yellowjackets" cannibalism storyline is due to the writers' ability to pull off a shocking escalation at the same time as a slow burn. We were teased with graphic snippets of the Cannibal Council feasting on human flesh early in the pilot episode, but we haven't seen a glimpse of Pit Girl or the surviving eight in costume since then. Yet in the second season, we did get our first in-timeline foray into cannibalism at the end of Episode 1 with that ear nibble. Then, there was a gradual buildup to feasting on the dearly departed Snackie — oops, we mean Jackie (Ella Purnell) — and then Javi (Luciano Leroux) at the end of the season.
As Rotem Rusak of Nerdist (a friend of "Yellowjackets Hive") mentioned in our pre-Season 2 Cannibal Council podcast episode, we're still dealing with "soft cannibalism." This lead-up to the hard stuff to come is what really intrigues us. We're about halfway there as far as we can guess. The survivors have now consumed bodies they haven't directly killed, but we know the time is coming where they will indeed hunt, kill, and consume each other (or maybe even someone else we haven't met? Looking at you, Javi's friend). Color us excited!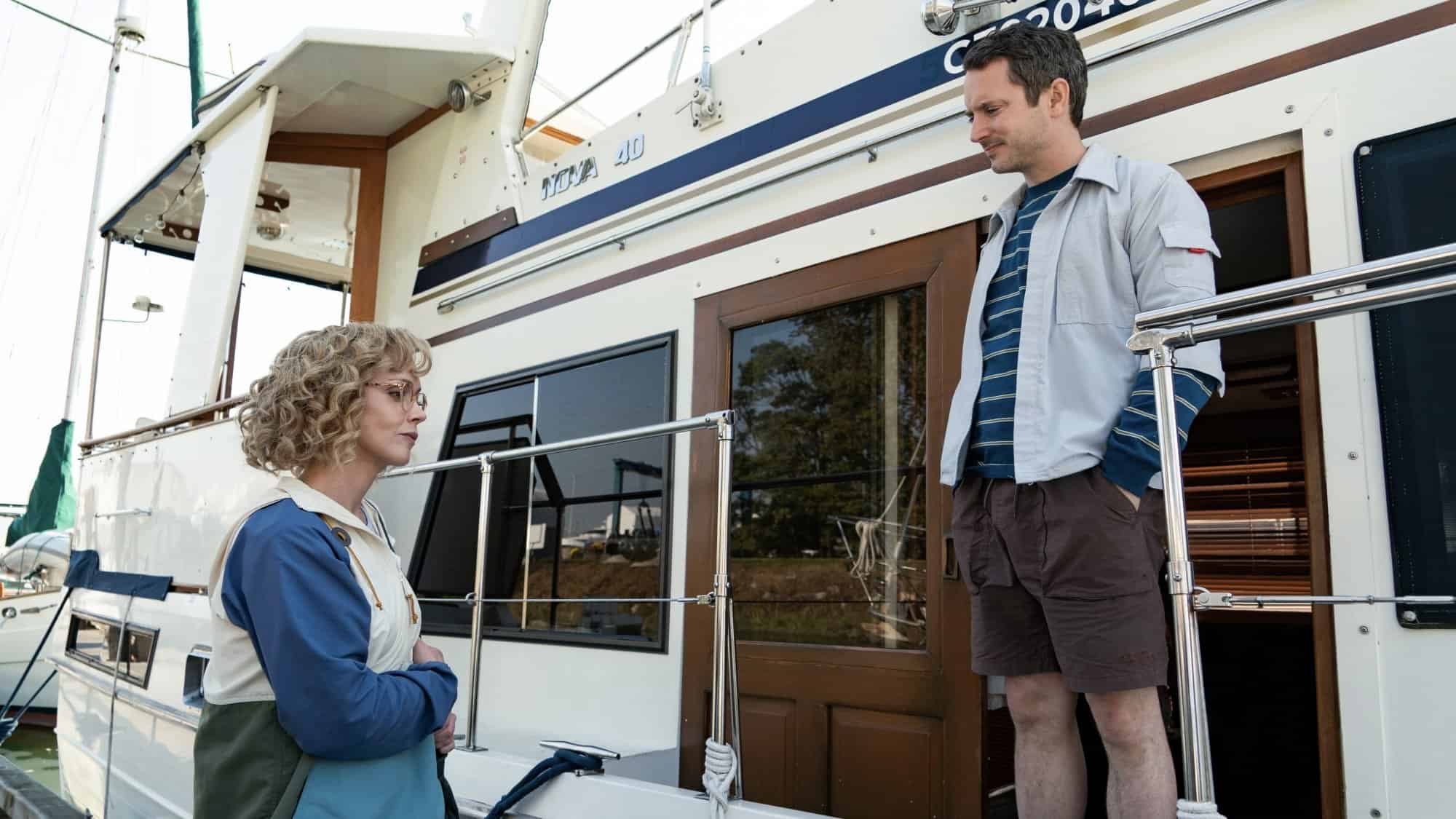 We're not ashamed to admit it — we're Walter Tattersall (Elijah Wood) fans through and through. Adding Elijah Wood to the "Yellowjackets" cast was one of the smartest moves we saw this season. With adult Natalie (Juliette Lewis) out of the picture, producers added another big name to an already acclaimed ensemble cast.
Along with that, we have to praise the show's clever use of Reddit as an immersive marketing tool. We see Misty (Christina Ricci) and Walter interacting on Reddit in the show, and as the marketing mavens behind "Yellowjackets" would have it, there's an actual CitizenDetective96 Reddit user with real-life content on their profile. Incorporating the social platform into the show worked quite well as a device to bring MFQ and Walter together, and we can't wait to find out how their relationship will evolve next season.
The only negative about the addition of Walter is the way in which he was able to (seemingly) wrap up the Adam Martin (Peter Gadiot) storyline in one killing swoop. Will there be more Adam drama next season? As long as it takes Saracusa (John Reynolds) out of the picture, we'll allow it. Frankly, we've wavered over whether Walter is a good guy or bad guy, but given the way he's fiercely fighting for Misty, we're still leaning toward good. What about you?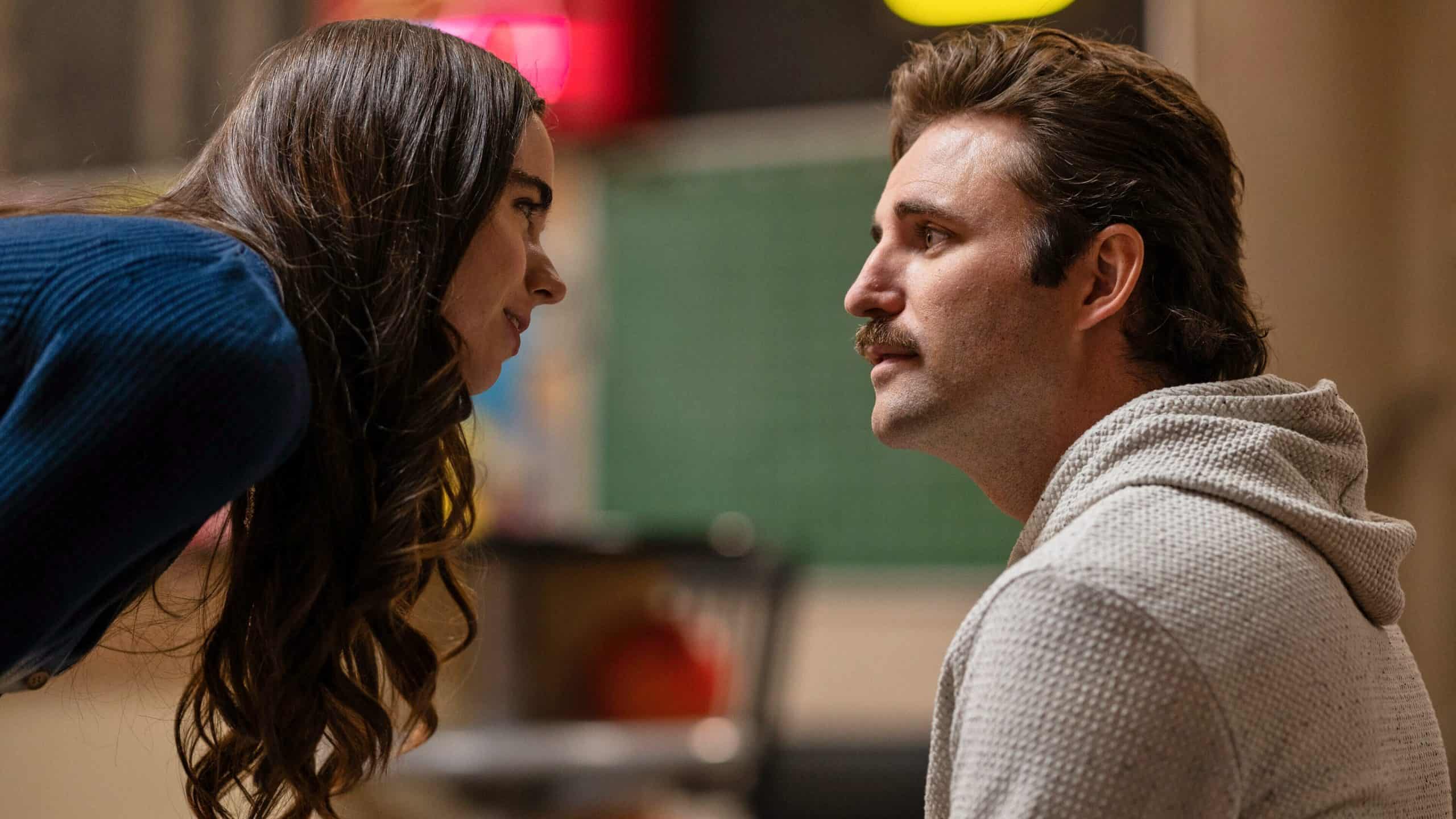 We're fully on board with Jeff Sadecki (Warren Kole) and his choice of song, and have one thing to say about the Saracusa storyline: "F*ck the Police!" We hate Saracusa. Everything about him: his mustache, his creepiness toward teenage Callie (Sarah Desjardins), and the way he totally failed his partner and let Kevyn die at the hands of Walter. What a douche. There was far too much time spent on the Saracusa-Callie story and it felt like we died a slow death each time we were subjected to his presence on-screen. Not only was he engaging in poor, shady police work, but he also totally blew it in the end, making basically everything he did one big waste of time.
However, we do give John Reynolds credit for playing a completely hated character and eliciting such contempt from the "Yellowjackets" fandom. From what we've seen, not a single fan is "Team Saracusa." Will we see the likes of him in Season 3 as we get into the fallout of Natalie's death, Kevyn's death, and the "solving" of Adam's murder? Hopefully there's a way to continue that storyline (or not) without the most hated "Yellowjackets" character involved.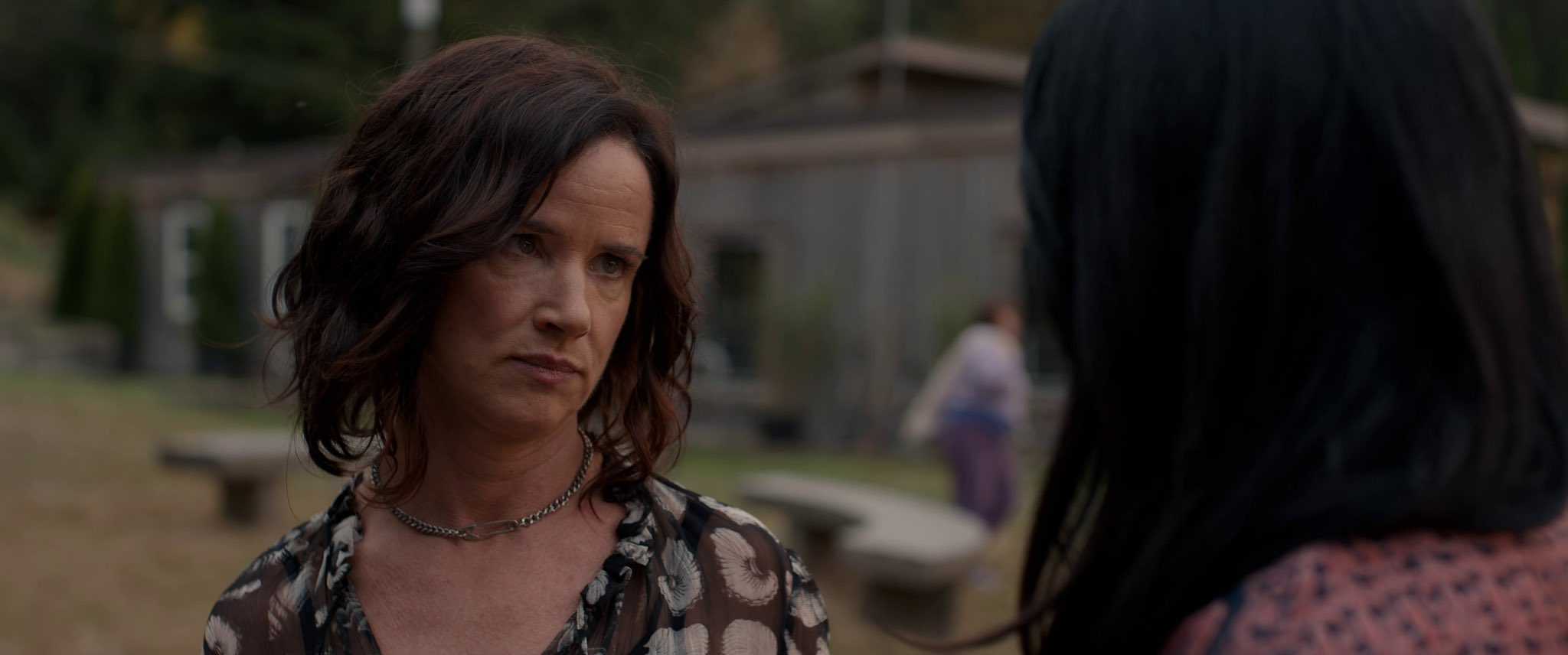 Natalie's kidnapping and the reveal that Lottie Matthews is alive was the big cliffhanger from "Yellowjackets" Season 1 — what a twist that was, keeping us on the edge of our collective seats until Season 2. But what wasn't a win was all the time Natalie spent at Lottie's compound this season without much plot payoff. Yes, it was nice to see her form a relationship with Lisa (Nicole Maines), even getting to the place where Nat would heartbreakingly but selflessly sacrifice herself to save Lisa's life.
We just didn't love all of the extraneous time spent on that storyline when viewers could've been better served in other ways — for example, we could've gotten more focus on what was happening with Tai's family while she was running away to Van, or more context into Van's health situation. Not to mention, we didn't buy that Nat basically flipped on a dime and joined "Team Sunshine Honey" almost immediately, especially given how skeptical she seemed upon arrival.
Season 2 of "Yellowjackets" had a lot of storyline hits, including ones we didn't touch on here, like the episode where teen Shauna (Sophie Nélisse) gives birth, and when Natalie (Sophie Thatcher) seemingly becomes the Antler Queen after the first card game. But it also took some shots that missed — such as deleting the scene that reveals who suggested the card-draw method and how they all agreed to it. Despite the season's highs and lows, we're eagerly awaiting Season 3.