This might be an unpopular opinion, but some movies are so bad that they actually turn out good. Call it a guilty pleasure or a hot take, but we can't help loving movies that either scored a low rating on Rotten Tomatoes or aren't as popular among film buffs. With that in mind, we share our favorite Netflix movies that received mixed (leaning toward bad) reviews. From heart-stopping horror to laugh-out-loud comedies, these Netflix films are for your (and our) shame-free viewing.
Need the short version? Watch our video:
'The Babysitter: Killer Queen' (2020)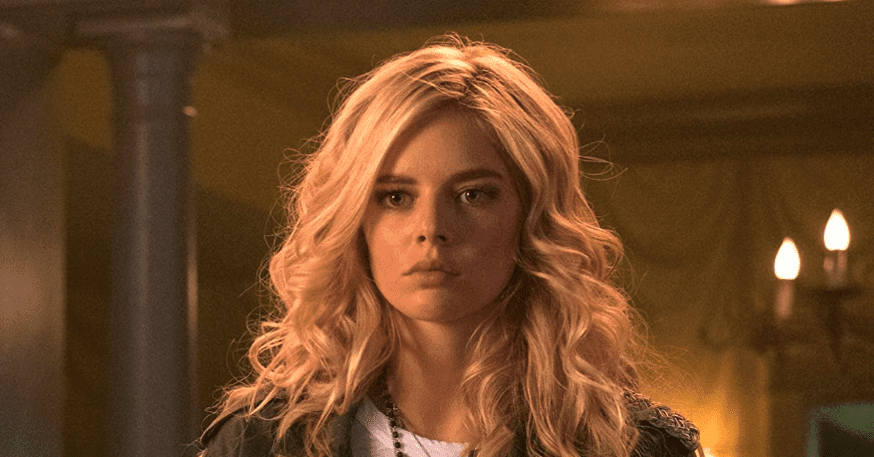 This time, the calls aren't coming from inside the house; they're coming from Hell. A roller coaster ride of gore and fun, Netflix original horror movie "The Babysitter: Killer Queen" (the sequel to "The Babysitter" from 2017) is a cheeky take on the babysitter horror genre.
Two years after defeating a satanic cult, Cole (Judah Lewis) finds himself in another hellscape: high school. While navigating the new environment, Cole realizes that he hasn't gotten rid of his past demons, including his possessed babysitter, Bee.
Starring the brilliant Samara Weaving as Bee, "The Babysitter: Killer Queen" checks all the boxes for a black comedy horror movie, from over-the-top murder scenes to self-aware tropes.
'Velvet Buzzsaw' (2019)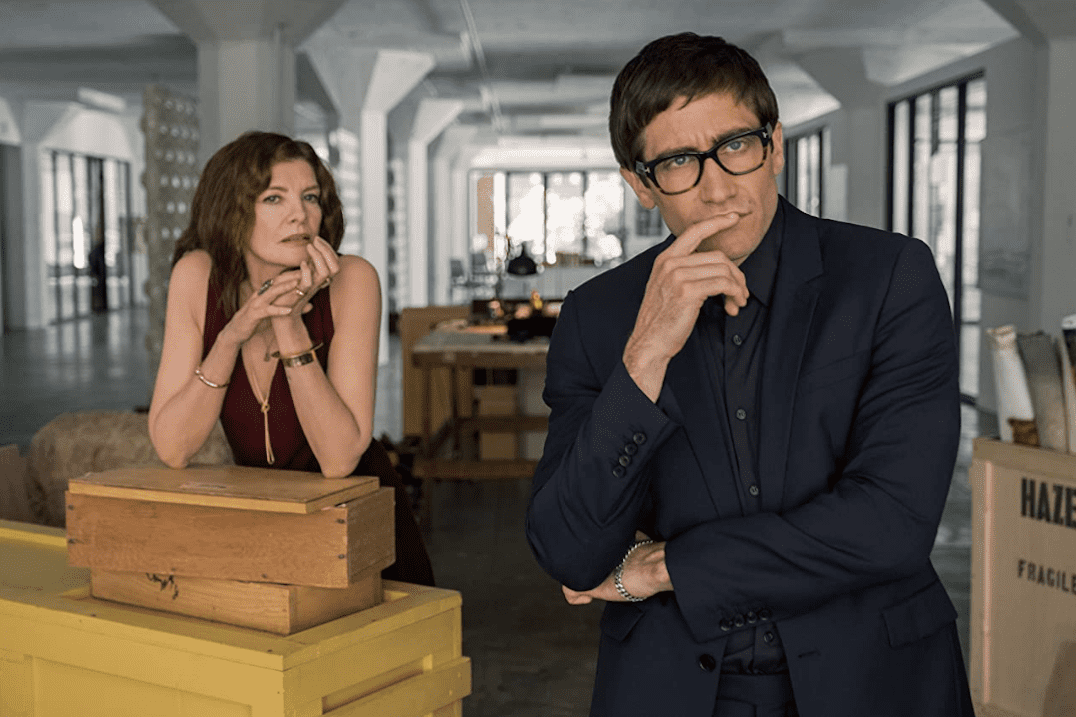 If a riveting plot is what you're after, keep scrolling, but if a tongue-in-cheek horror movie about a haunted painting picking off L.A. art snobs sounds like fun, "Velvet Buzzsaw" won't disappoint. Jake Gyllenhaal leads a star-studded cast as Morf Vandewalt, an insufferable art critic who discovers a series of paintings from a mysterious artist.
Gore and hilarity ensue when a dark force takes revenge on greed-driven art aficionados one by one. Either by accident or design, "Velvet Buzzsaw" is as splendid and hollow as the art scene it mocks – with a subpar plot that never quite makes the point. But don't let that stop you from enjoying Gyllenhaal's engaging portrayal of Vandewalt. After all, as Vandewalt says, "Critique is so limiting and emotionally draining."
'Raw' (2016)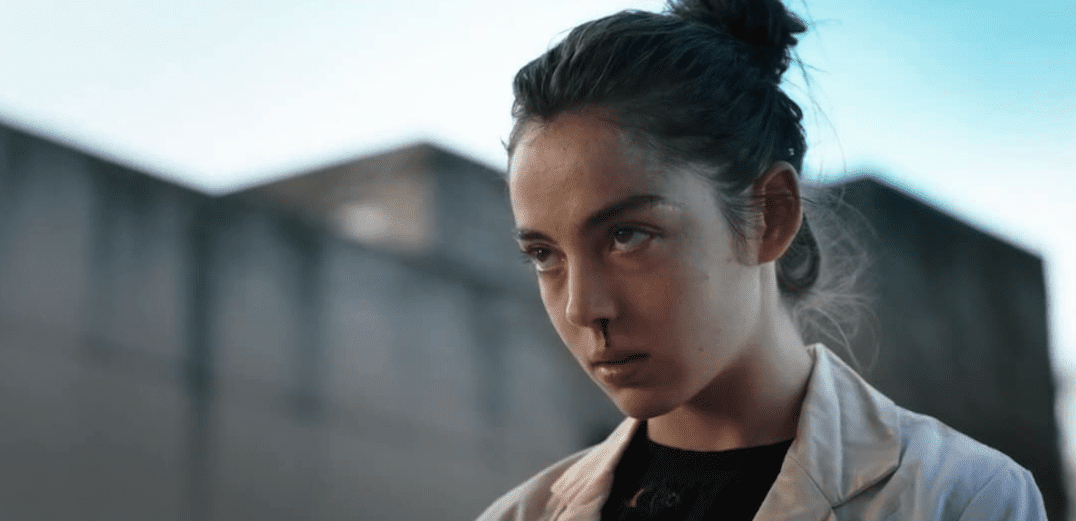 A vegetarian who develops a taste for raw human meat – what's not to like? We're joking, but fair warning: This disturbing art house thriller is not for everyone. While we wouldn't classify "Raw" as torture porn like the "Saw" franchise or "Hostel," its visceral, slow-burn tension and well-timed effects are not for the faint of heart.
Justine (Garance Marillier) is a strict vegetarian joining her older sister Alexia (Ella Rumpf) at a prestigious veterinary academy. As part of the freshman hazing ritual, Justine is forced by her classmates to eat raw rabbit kidneys. While initially she's repulsed, her first taste of flesh awakens something dark and primal inside her. Before long, she's left with a craving she can't satisfy.
Mashing together artful aesthetics and Croenenburg-level body horror, "Raw" tricks you into relaxing with its beautiful imagery, only to shock you into terror with sudden jabs of violence. If you can stomach it, "Raw" is equal parts fever dream and nightmare, dancing a fine line between cerebral and terrifying.
'It Follows' (2014)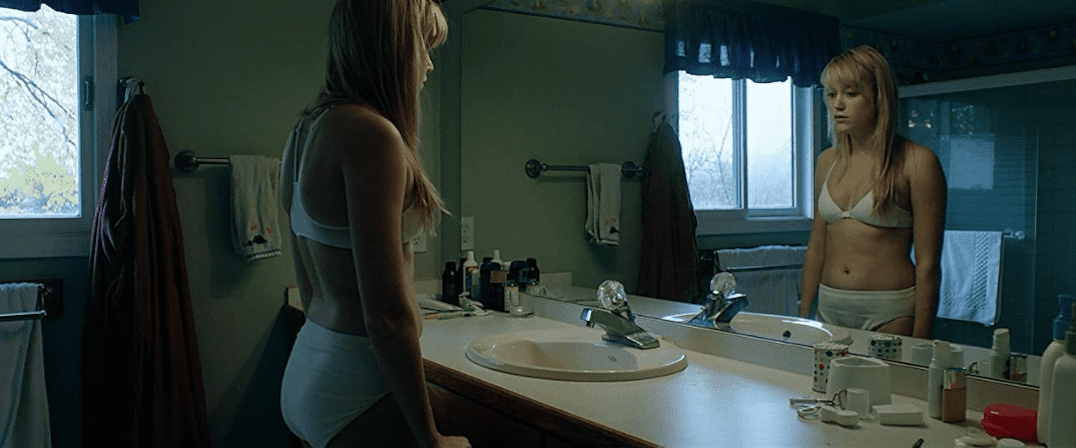 Imagine your last Tinder hookup left you with an ancient curse instead of an STI. Centering on a sexually transmitted curse that dooms the recipient to be followed by an evil entity, "It Follows" gives the term "ghosting" a whole new meaning.
After hooking up in the backseat of a car, Jaime "Jay" Height (Maika Monroe) discovers her conquest has passed the curse onto her. The entity, often disguised as a person that the victim knows and loves, follows her everywhere until she can pass the curse on to an unsuspecting partner.
We know what you're thinking: How scary can it be? Short answer: absolutely horrifying. Though the premise sounds like the plot of a straight-to-DVD horror flick, trust us, "It Follows" is a searing slow burn that'll have you thinking twice about swiping right.
'Little Nicky' (2000)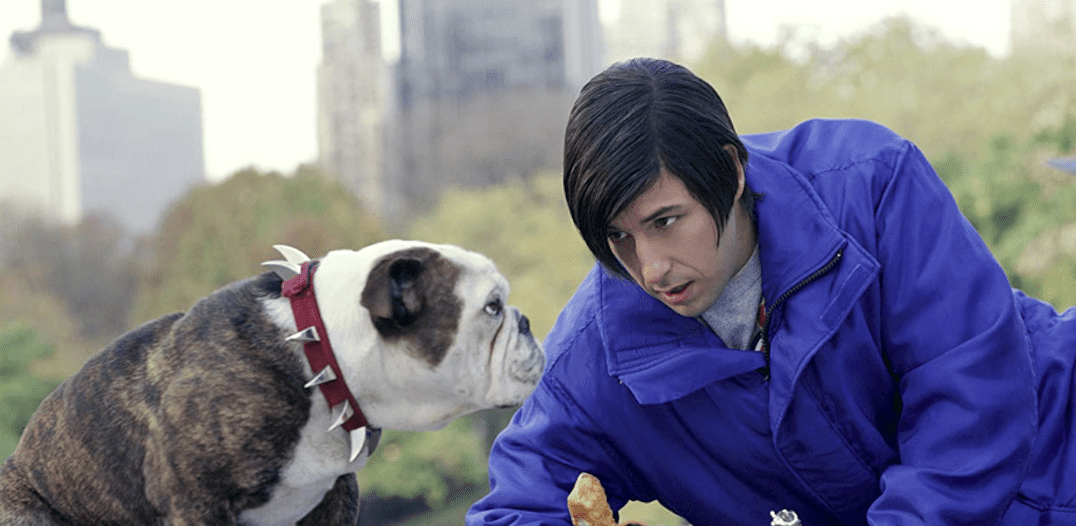 Before you scroll past this after seeing the name "Adam Sandler," hear us out. If you enjoy indulging your inner 12-year-old with goofy jokes, raunchy one-liners, and a killer soundtrack, "Little Nicky" is worth watching.
Sandler plays Nicky, the awkward son of Satan (Harvey Keitel). When the Prince of Darkness decides not to name a successor to the throne, Nicky's brothers flee to Earth, freezing the flames of Hell so new souls can't get in. Nicky must bring his brothers back through the gates to save his father and restore the balance of good and evil.
Sandler has recently distanced himself from his potty-humor past by taking on more serious projects (like his role as the complicated, gambling-addicted jeweler Howard Ratner in "Uncut Gems," now streaming on Peacock), but if peak Sandler is what you're looking for, add "Little Nicky" to your Netflix watchlist.
'Good Burger' (1997)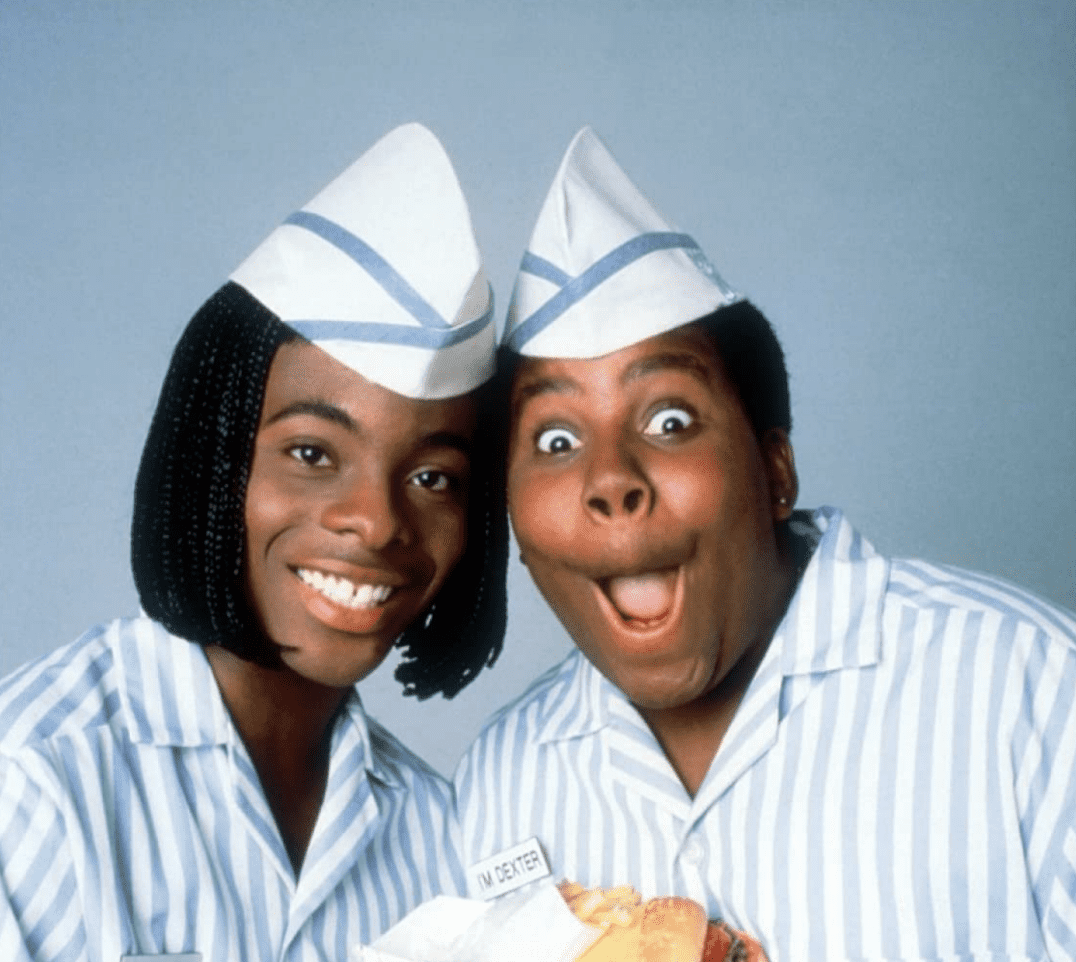 Just like how fast food grease magically cures a bad hangover, "Good Burger" cures millennial malaise with its special blend of mindless laughs and '90s nostalgia.
The first and only feature-length spin-off from teen sketch comedy "All That" (streaming on Paramount Plus), "Good Burger" has achieved cult status among those who grew up on a steady diet of late '90s Nickelodeon.
After a fender bender, Dexter Reed (Kenan Thompson) gets a job at Good Burger with Ed (Kel Mitchell) to pay for the repairs. But when the corporate burger chain Mondo Burger threatens Good Burger's survival, the boys set out to save their restaurant by revealing that Mondo Burger laces its meat with "shark poison."
It's not exactly a master class in cinematic excellence, but hey, we love laughing through a silly movie. While "Good Burger" offers little to no nutritional value, it'll satisfy your cravings for a feel-good buddy comedy.
'Austin Powers: International Man of Mystery' (1997)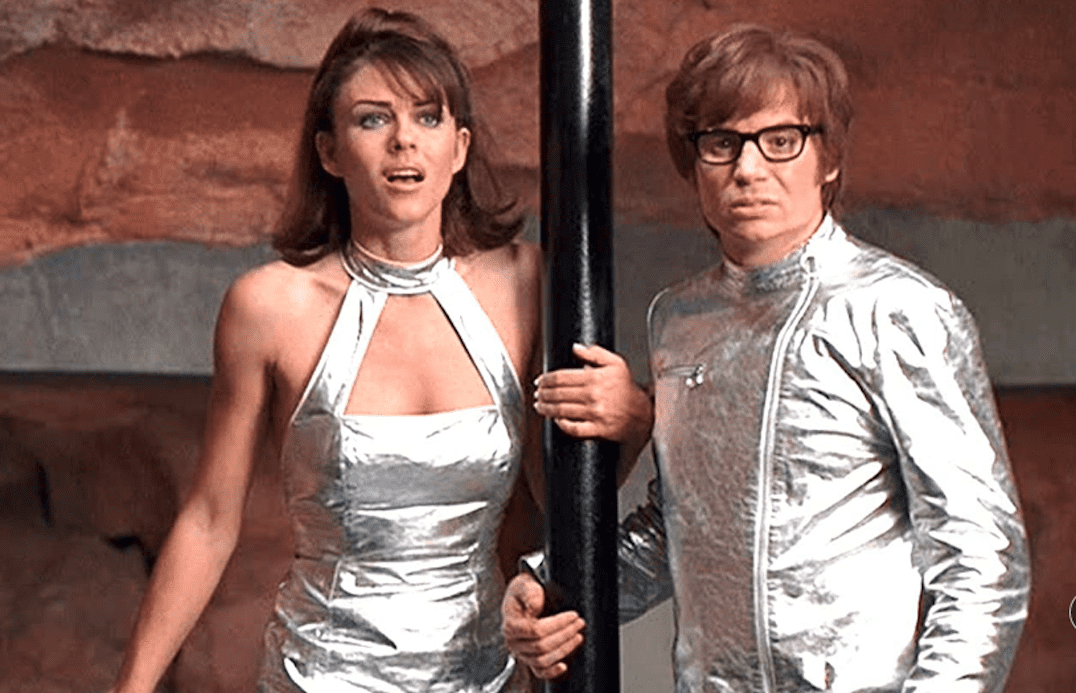 Psychedelic '60s fashion, quotable one-liners, and a soundtrack that absolutely slaps – all these ingredients create a formula that earns "Austin Powers: International Man of Mystery" a spot on the list.
British spy, '60s sex symbol, and "international man of mystery," Austin Powers (Mike Myers) comes out of his cryogenically frozen slumber in the late '90s to defend the world from destruction at the hands of his archnemesis, Dr. Evil (also played by Myers). With the help of his former partner's daughter (played by Elizabeth Hurley), Austin realizes the modern world may be more difficult to conquer than his evil foe.
Both a love letter and a satire of the James Bond tropes of 1960s spy movies, "Austin Powers International Man of Mystery" is a lighthearted romp you can't help but love. Since the formula for spy movies hasn't evolved, many of the jokes and gags stand the test of time. But while the movie's original intention was to juxtapose the culture clash between the '60s and '90s, a 21st-century viewing proves that the starker contrast is between the late '90s and now.
For bonus viewing, "Austin Powers: The Spy Who Shagged Me" and "Austin Powers in Goldmember" are streaming on Max.