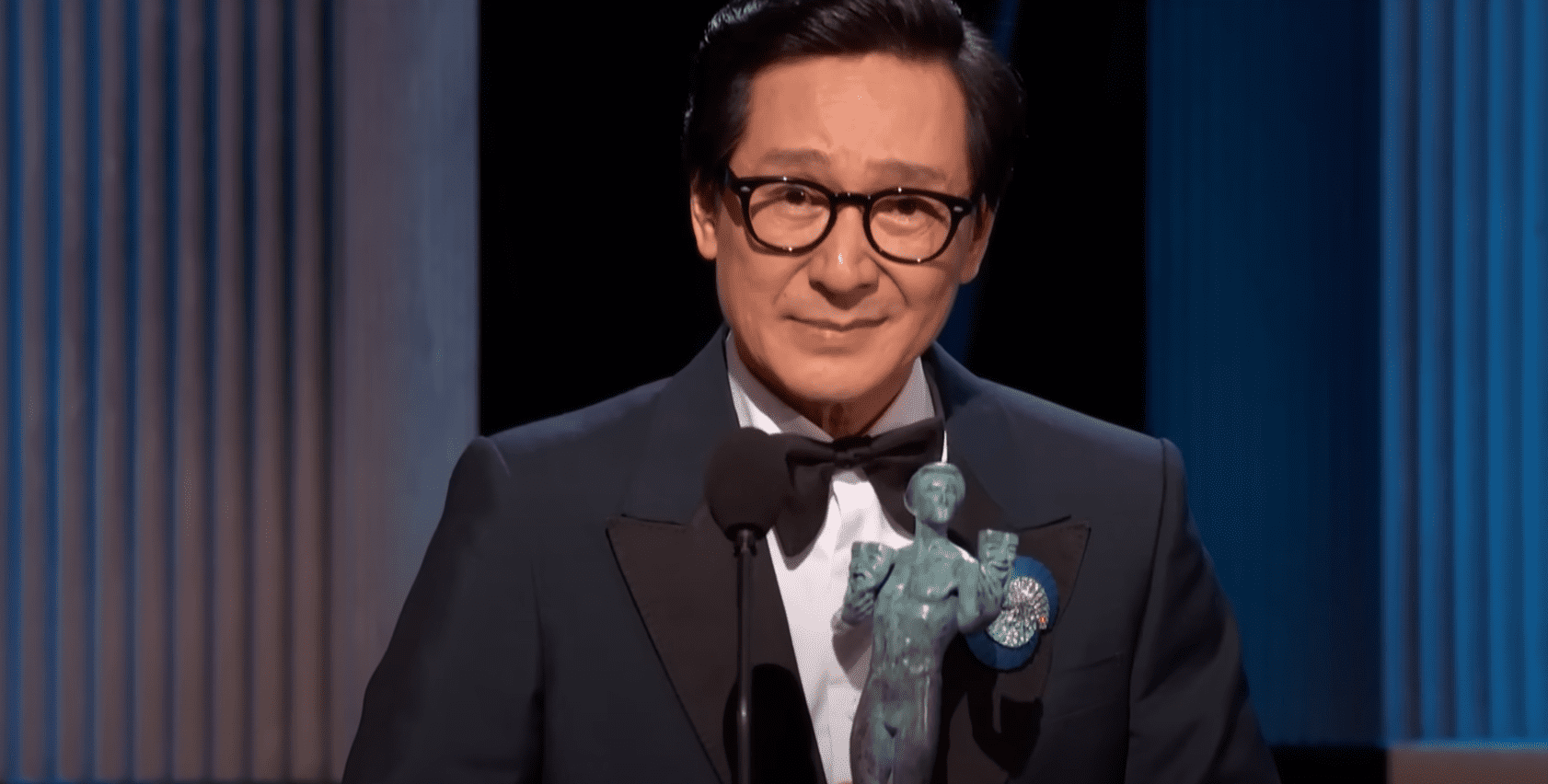 The annual Screen Actors Guild Awards (SAG Awards) was broadcast on Feb. 27 in its new format on Netflix's YouTube channel (and will move to the Netflix platform next year). SAG-AFTRA, the awarding body, is a labor union for film and TV actors. Actors earn their SAG card after appearing on screen, and many actors consider the membership a landmark in their careers. SAG-AFTRA's 150,000 members choose the award winners — other actors in the industry — which, as winner Quinta Brunson said in her speech, "hits different."
This year, the SAG Awards had all the glitz and glam you would expect from awards season, but the speeches made the event infinitely more meaningful. Winners reflected on what it meant to be an actor, the changing landscape of Hollywood, and more. Check out these memorable speeches from the 2023 SAG Awards.
A highlight of the evening was when Ke Huy Quan gave an inspiring and emotional speech about his uphill battle in Hollywood and the significance of growing diversity in the industry. "I was told that if I were to win tonight, I would become the very first Asian actor to win in this category," Ke Huy Quan began his speech, "When I heard this, I quickly realized that this moment no longer belongs to just me. It also belongs to everyone who has asked for change."
Sally Field was awarded the Lifetime Achievement Award this year. In a beautiful five-minute speech, she talked about the highs and lows of her career, from the 1960s until today. She highlighted her pride in being an actor, how her craft has helped her explore parts of herself, and how her characters have changed her.
'Everything Everywhere All at Once'

The cast of "Everything Everywhere All at Once" took the stage to receive their award for Outstanding Performance by a Cast in a Motion Picture. Cast members gave thank-yous before handing the mic over to the legendary actor and filmmaker James Hong, aged 94. Hong cracked jokes and talked about receiving his SAG card 70 years ago, making his first movie with Clark Gable, and fighting for Asian roles. Hong has been able to observe Hollywood over the course of a lifetime, providing unique insights and serving as a symbol of pride for his fellow actors.
In his acceptance speech for Outstanding Performance by a Male Actor in a Leading Role, Brendan Fraser used his natural comedy to keep it interesting. He made easy jokes about his colleagues and the industry before getting serious about his feeling of belonging among other actors and the need for courage. He relates his character in "The Whale" being on "a raft of regrets in a sea of hope" to his and others' experiences struggling for success.