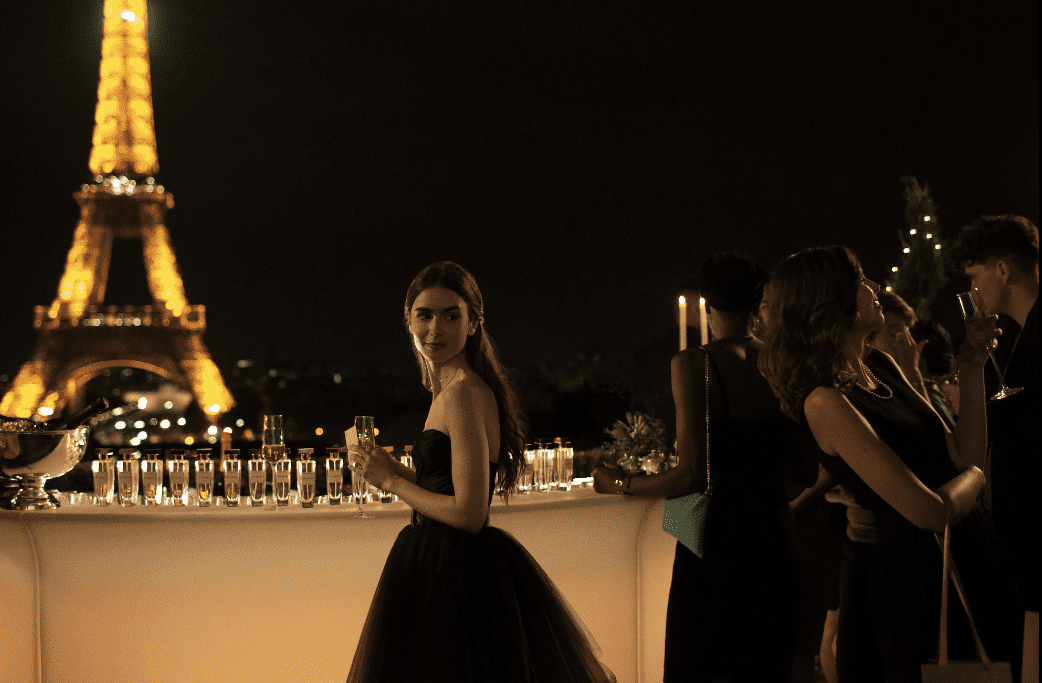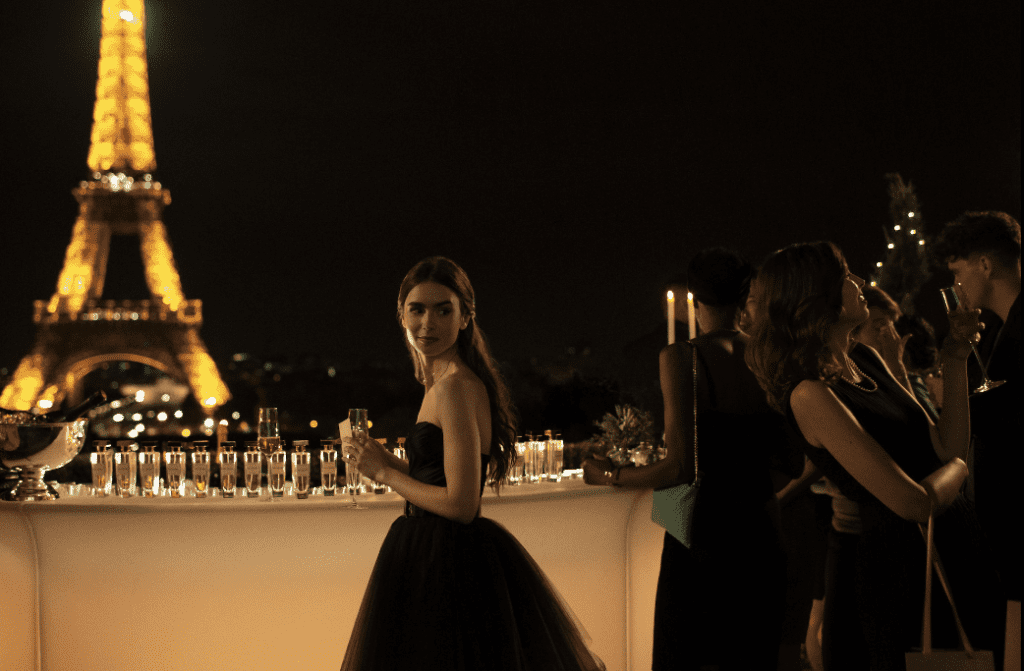 The much-awaited Season Three of "Emily in Paris" is finally here! Season Two ended on Dec. 22, 2021, and if you're anything like us, you've been biting your nails in anticipation. Season Three returns to Netflix on Dec. 21. 
The latest season of this Netflix original stars Lily Collins, Philippine Leroy-Beaulieu, Ashley Park, Lucas Bravo, Samuel Arnold, Bruno Gouery, Camille Razat, William Abadie, and Lucien Laviscount. All of Season Three will be available to binge all at once. 
"Emily in Paris" follows a young American woman who is hired by a Parisian marketing firm to give them an American perspective. The show has been compared to a younger, more modern, Parisian version of "Sex and the City." Whether you've been enjoying the fabulous fashion and outrageous drama since the beginning, you'll need a refresher before the third season of "Emily in Paris" arrives.   
**S1-S2 spoilers ahead!**
Season 1 Recap
Key Episodes
S1, E1: "Emily in Paris"

S1, E4: "A Kiss Is Just a Kiss"

S1, E8: "Family Affair"

S1, E10: "Cancel Couture"
Due to an unforeseen scheduling issue, Emily (Lily Collins) is sent to Paris instead of her boss Madeline (Kate Walsh) to help out in her company's new office in Paris. Upon arriving, she must quickly learn that all of her small missteps can turn into major faux pas. It doesn't help that her Parisian boss Sylvie (Philippine Leroy-Beaulieu) clearly resents Emily's presence.     
Emily quickly makes friends everywhere she goes – Mindy (Ashley Park) on a park bench, Gabriel (Lucas Bravo) her downstairs neighbor, and Camille (Camille Razat) who just happens to be Gabriel's girlfriend. After ending things with her boyfriend back home in New York, Emily falls for the friendly Gabriel who always seems to be around.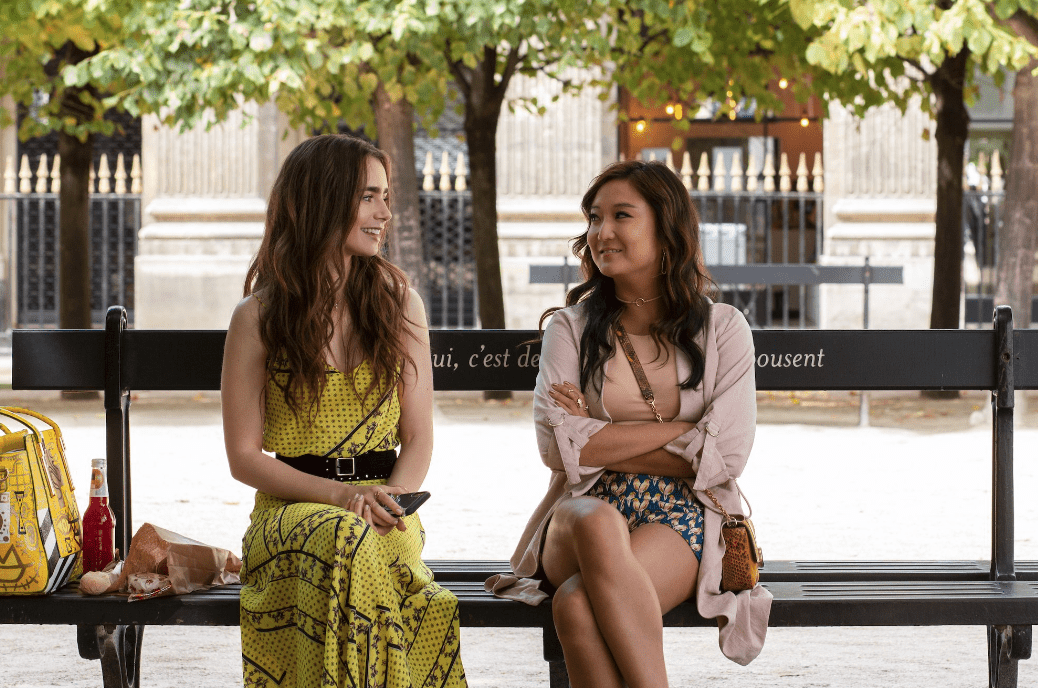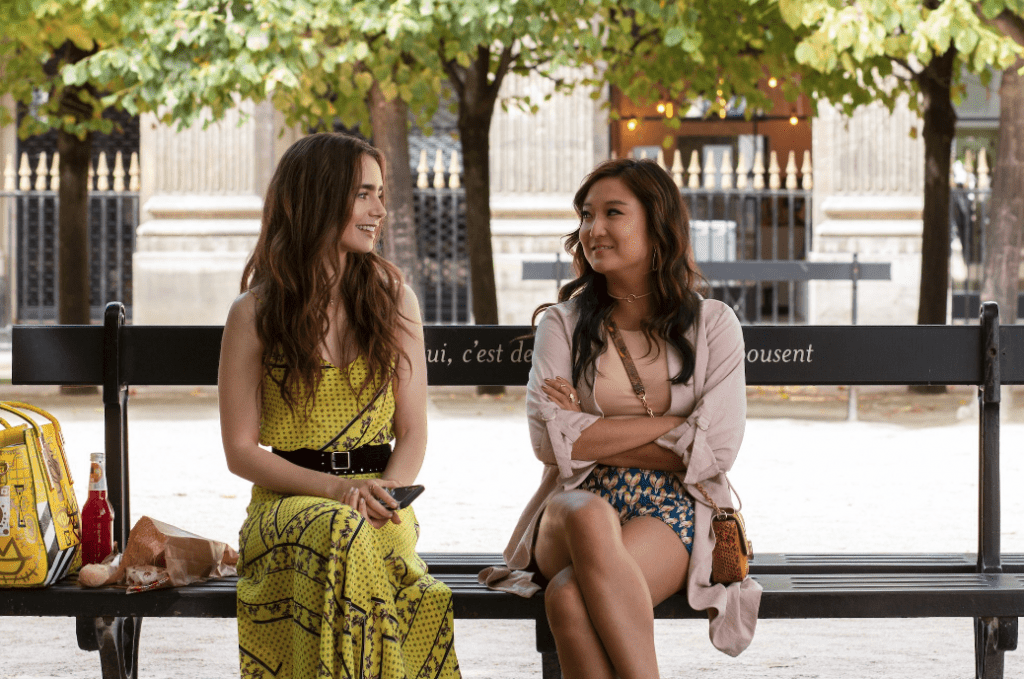 Emily finds working with Sylvie to be more difficult than anticipated as she attracts attention everywhere she goes, even from Sylvie's past suitors. With Gabriel entwined with Camille for the time being, she explores her romantic options. Camille tries to help by introducing Emily to one of her brothers at the chateau in the country. Camille's family owns a winery with her brother set to inherit the business, but Emily mistakenly connects with another, younger brother instead.    
Meanwhile, Mindy's friends from home visit, and she unwillingly is dragged about the city. Her past as a singer is exposed when her friends sign her up to sing at karaoke in one of the many clubs they go to. Luckily, it goes well and she finds that the stage fright she had developed may have disappeared for good.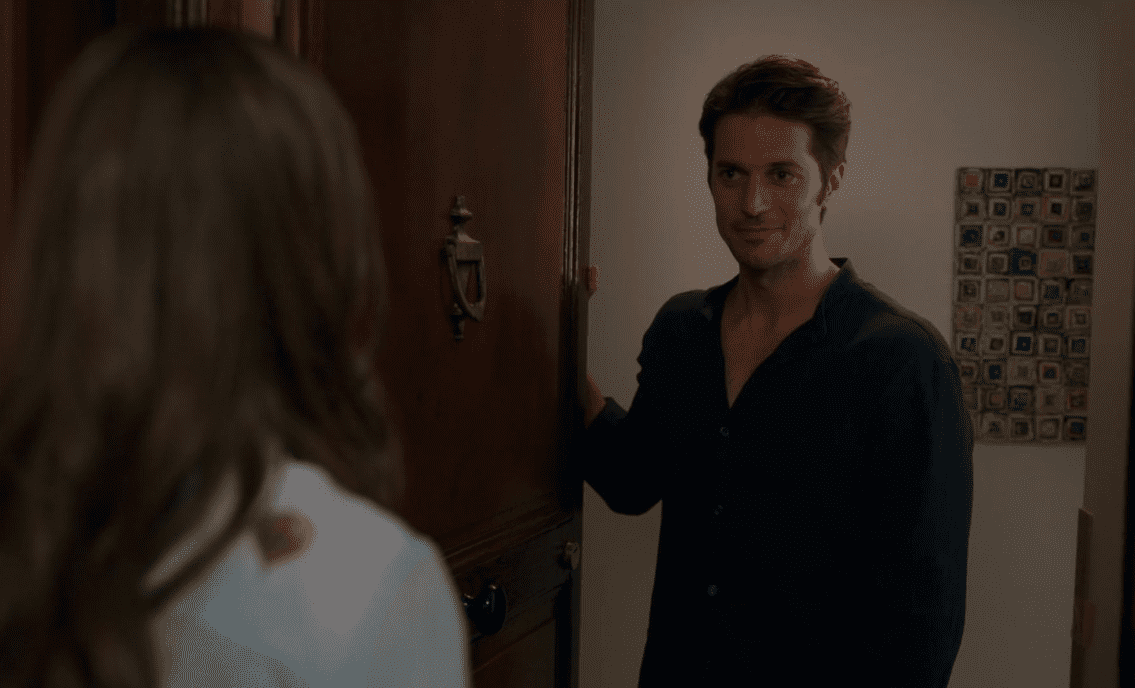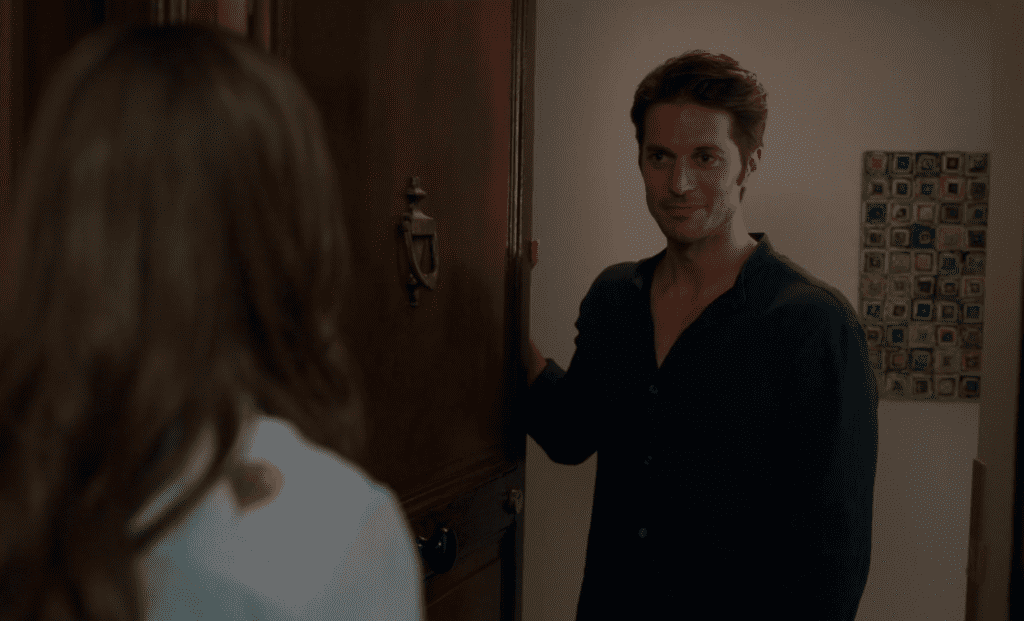 Gabriel announces that he plans on moving away from Paris and back home so that he can open his own restaurant. He rejects Camille's family to finance the business so that he can remain in Paris and ends his relationship with her. Emily and Gabriel say goodbye for what they think is the last time and spend an unforgettable evening together. 
With Emily's job on the line for a mistake she caused amidst Fashion Week (of all weeks!), she plots how to fix it. She balances work, Camille's broken heart, and her own strife with Gabriel's impending departure. At the last second, Emily finds a backer who purchases the restaurant Gabriel currently works at and signs Gabriel as part owner and head chef.
Season 2 Recap
Key Episodes
S2, E1: "Voulez-Vous Coucher Avec Moi?"

S2, E3: "Bon Anniversaire!"

S2, E5: "An Englishman in Paris"

S2, E10: "French Revolution"
With Gabriel now staying in Paris and focusing on his new restaurant, Emily expects him to get back together with Camille. To distract herself, she tries to move on with a romantic weekend away with a new beau. However, when this beau discovers that her heart is elsewhere, she finds herself alone in St-Tropez. Mindy and Camille come to her rescue and arrive unexpectedly to cheer her up. Of course, this makes Emily feel even more guilty about her one night with Gabriel.  
Emily's birthday doesn't go quite as expected. The friend group rallies about her, Gabriel creates a custom dinner menu, and at the height of the party, her secret romantic encounter with him comes out. Emily mourns her friendship with Camille and hopes she can mend things. However, the personal dispute begins to affect her work life as Camille's family is a client of Savoir.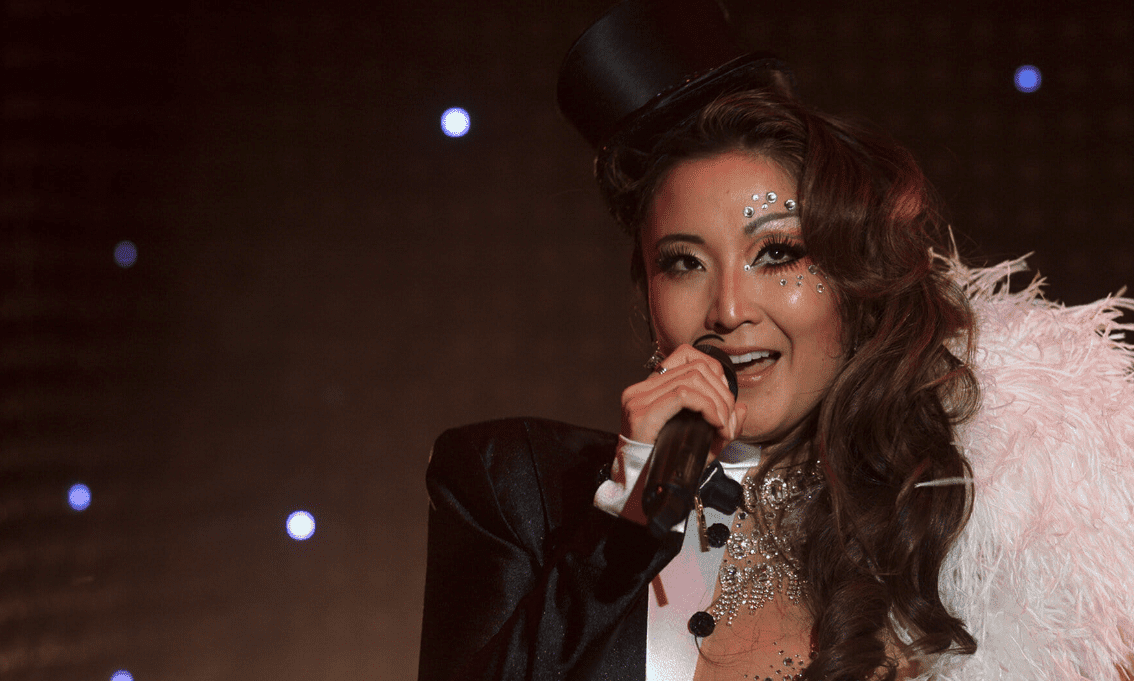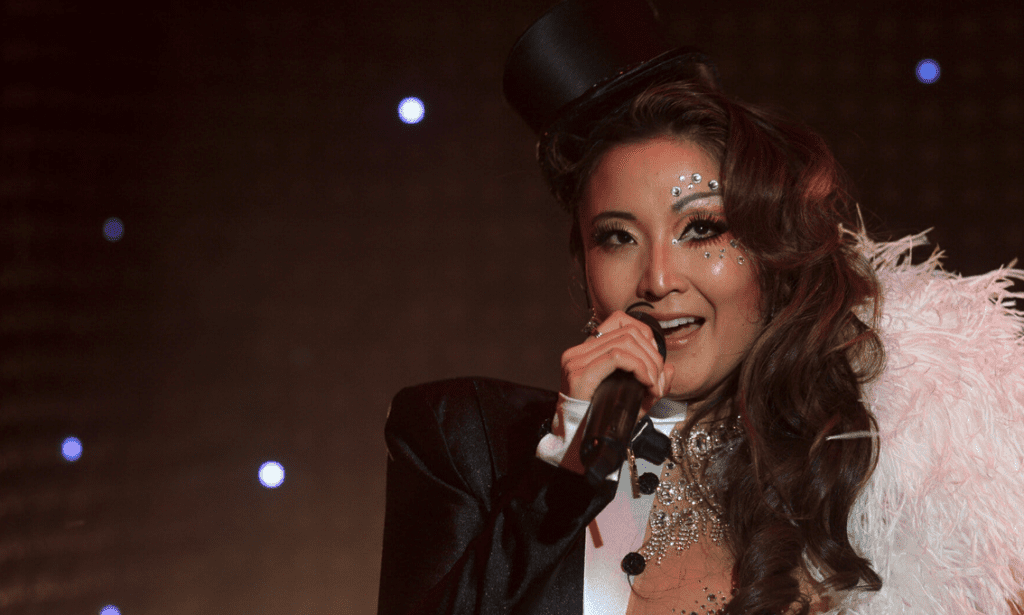 Mindy has acquired a new job at a club nearby, but it doesn't start the way she thought it would. She works as a bathroom attendant with ambitions for the stage. Her persistence and talent eventually get her a shot at singing in front of an audience and she soon becomes a regular performer.   
Emily attends a French language course, hoping to become a better asset to Savoir and be able to speak to Camille, as Camille refuses to speak English. In these classes, Emily meets Alfie (Lucien Laviscount), an Englishman who isn't happy that his company sent him to Paris. 
Although they start off on the wrong foot, Emily is determined to break through his tough exterior. It doesn't take long for Alfie and Emily to begin dating.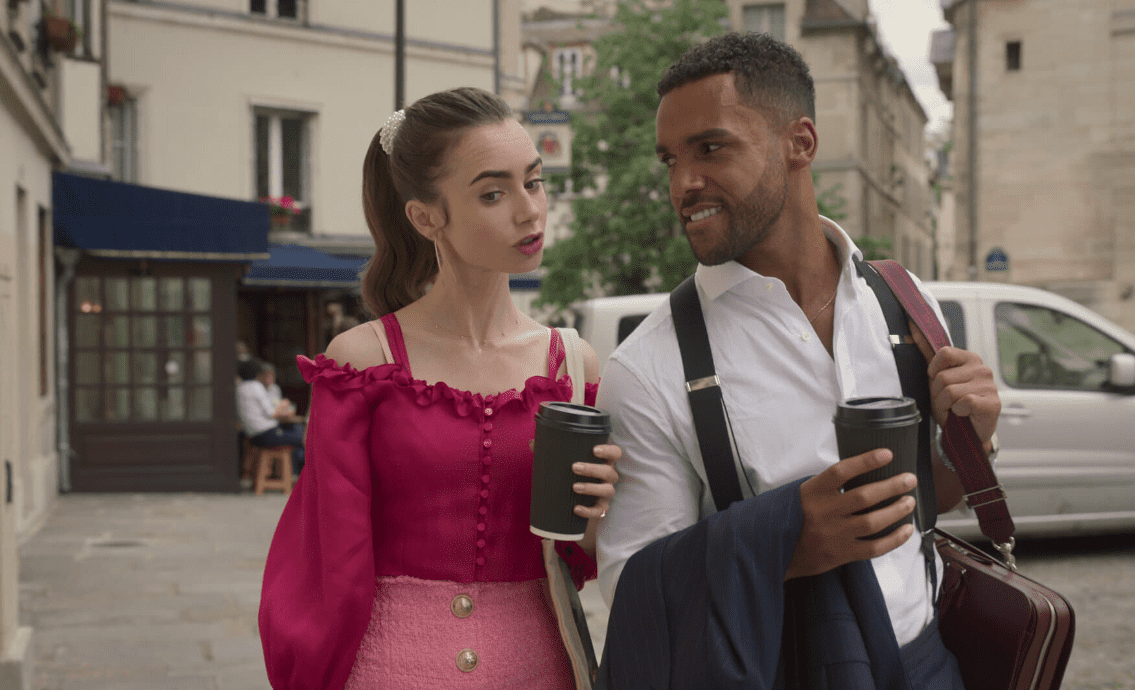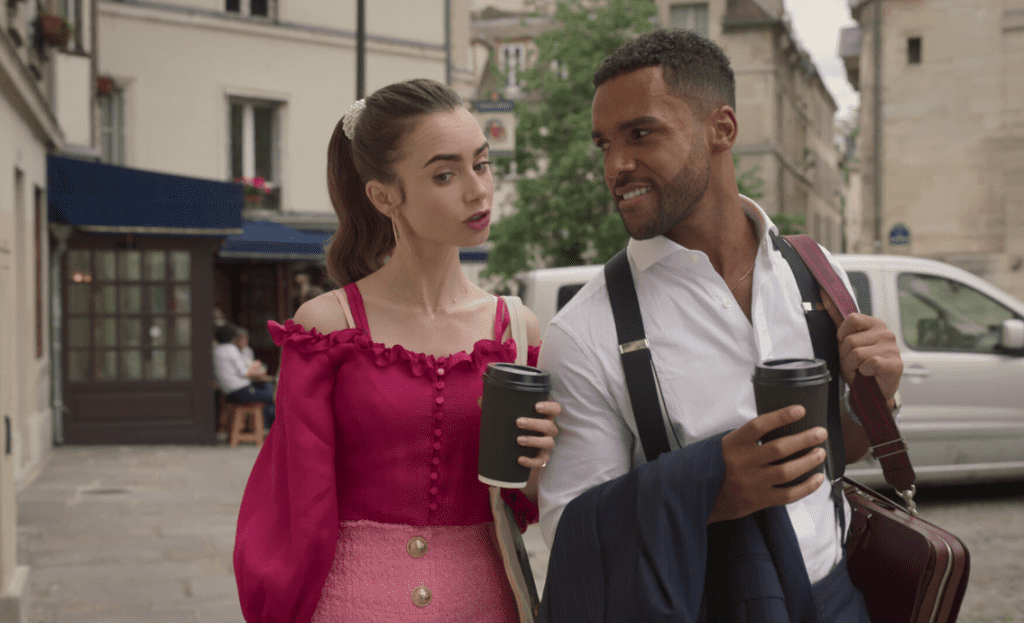 At long last, Madeline, Emily's boss, makes her return after maternity leave, arriving in Paris as a surprise to everyone. Madeline sticks to the rules, but these rules don't apply to Parisian culture very well and ruffles all their feathers. In the end, Sylvie announces that she's leaving Savoir and will be opening her own competing marketing company. After a day of shock and feeling betrayed, Sylvie extends an offer of employment to Emily.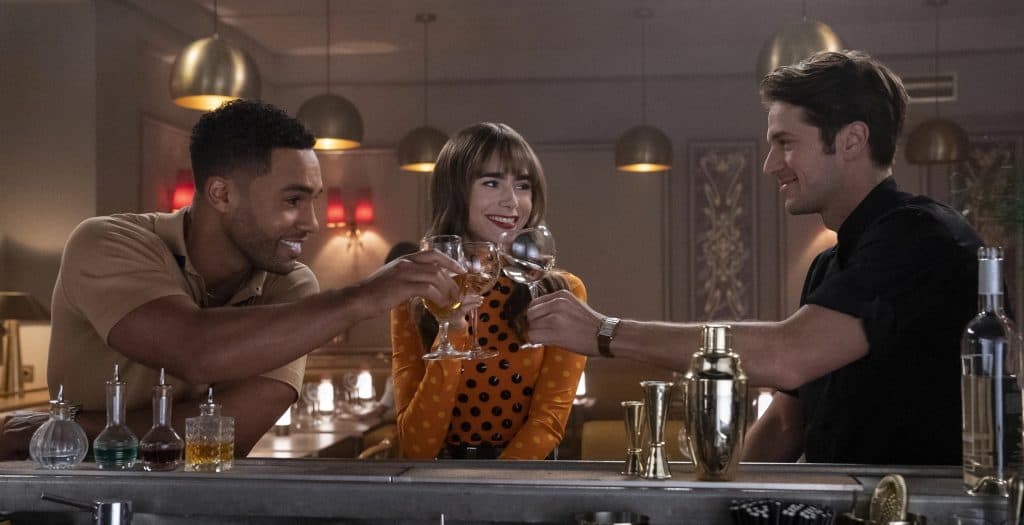 What's Next for 'Emily in Paris'
Season Three of "Emily in Paris" will start by answering Emily's biggest question: will she stay at Savoir? Tune in on Dec. 21 on one of the best streaming services, Netflix, to enjoy the series' latest fashions, as well as find out if Emily can repair her friendship with Camille.