Netflix has come a long way since its launch in 2007. More than just a streaming service, the online giant has become its own studio and network powerhouse with original content that gives Hollywood a run for its money. Netflix productions such as "Roma" and "Marriage Story," for example, have won Oscars, and many of its other movies have earned nominations. Even more impressively, Netflix has also made inroads on the small screen and won more than 200 Emmys — and counting.
It's hard to decide what to watch with so many popular and acclaimed TV shows in its library. There's seemingly no avoiding Netflix streaming these days: its buzzy shows are usually what everyone's talking about. Keep up with the culture by watching the very best Netflix TV shows, which we are ranking below using IMDb reviews.
Note
: IMDb rankings change daily, so this article may not reflect what's currently on the IMDb page.
5. 'Ozark' — 8.5

This wildly popular show will convince you the Missouri Ozarks is the place to be. The show features a family who moves from Chicago to the Show Me State to launder money for a very zealous drug boss. The small town where the story takes place is very unassuming at first glance, but we quickly learn it's a hotspot for all kinds of major players.
The Byrde family, who are the protagonists of the series, get their hands dirty in more ways than one. Lured by money and power, they don't lose time backstabbing allies and trying to get their own slice of the pie. Every episode of this crime thriller will have you on the edge of your seat and confused about who to cheer for — if anyone.
4. (tie) 'Making a Murderer' — 8.6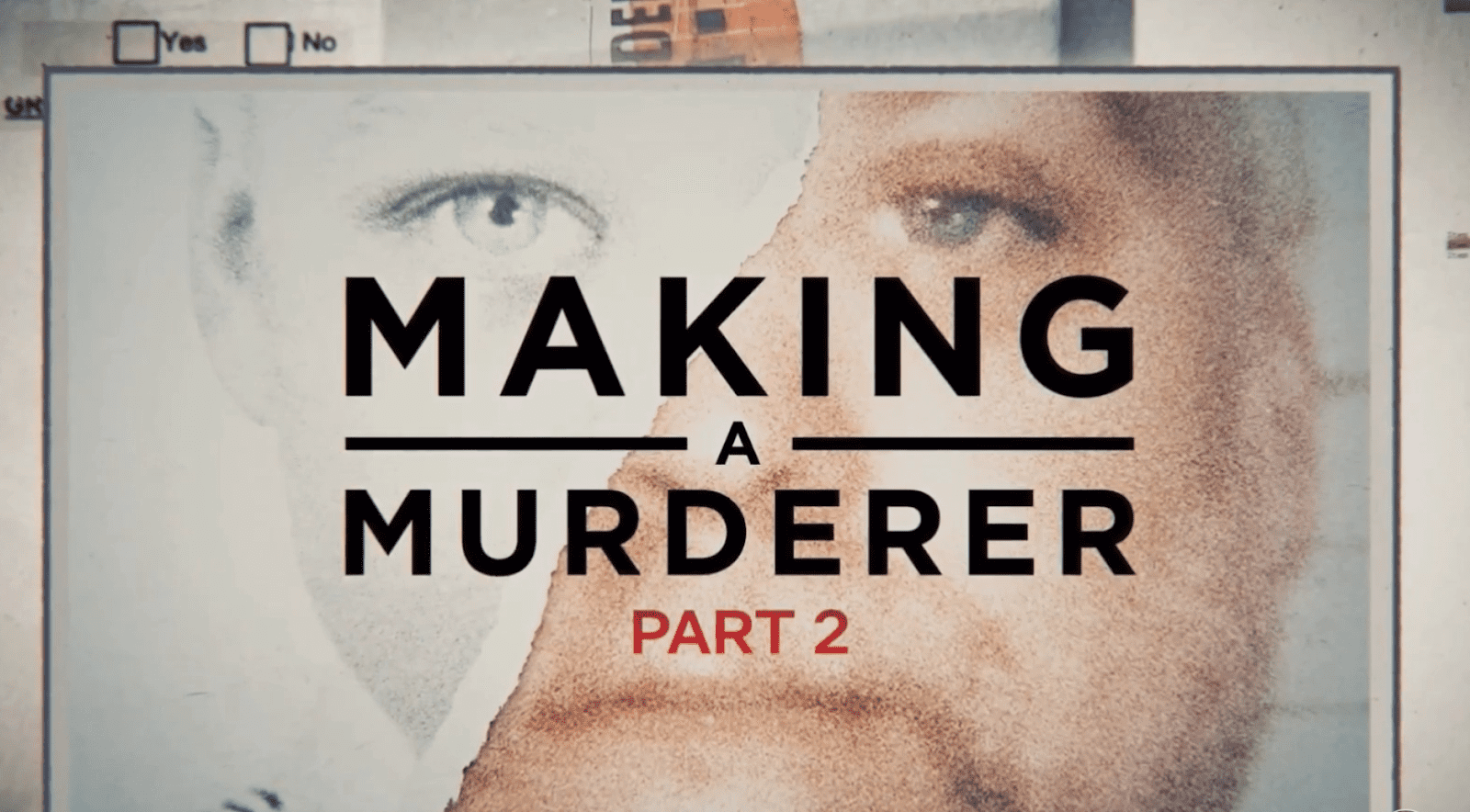 By the time you're done with the two seasons of "Making a Murder," you will likely be left with the question: "What did I just watch?"
This true-crime documentary series tells the story of Steven Avery, a man from Manitowoc County, Wisconsin, who was wrongfully convicted and served 18 years in prison. Following his exoneration, Avery sued the county and soon found himself behind bars again in what some believe is retaliation for his exposé of corruption and wrongdoing from public officials. Reminiscent of the whodunnit genre, watch "Making a Murderer" and judge for yourself.
4. (tie) 'Mindhunter' — 8.6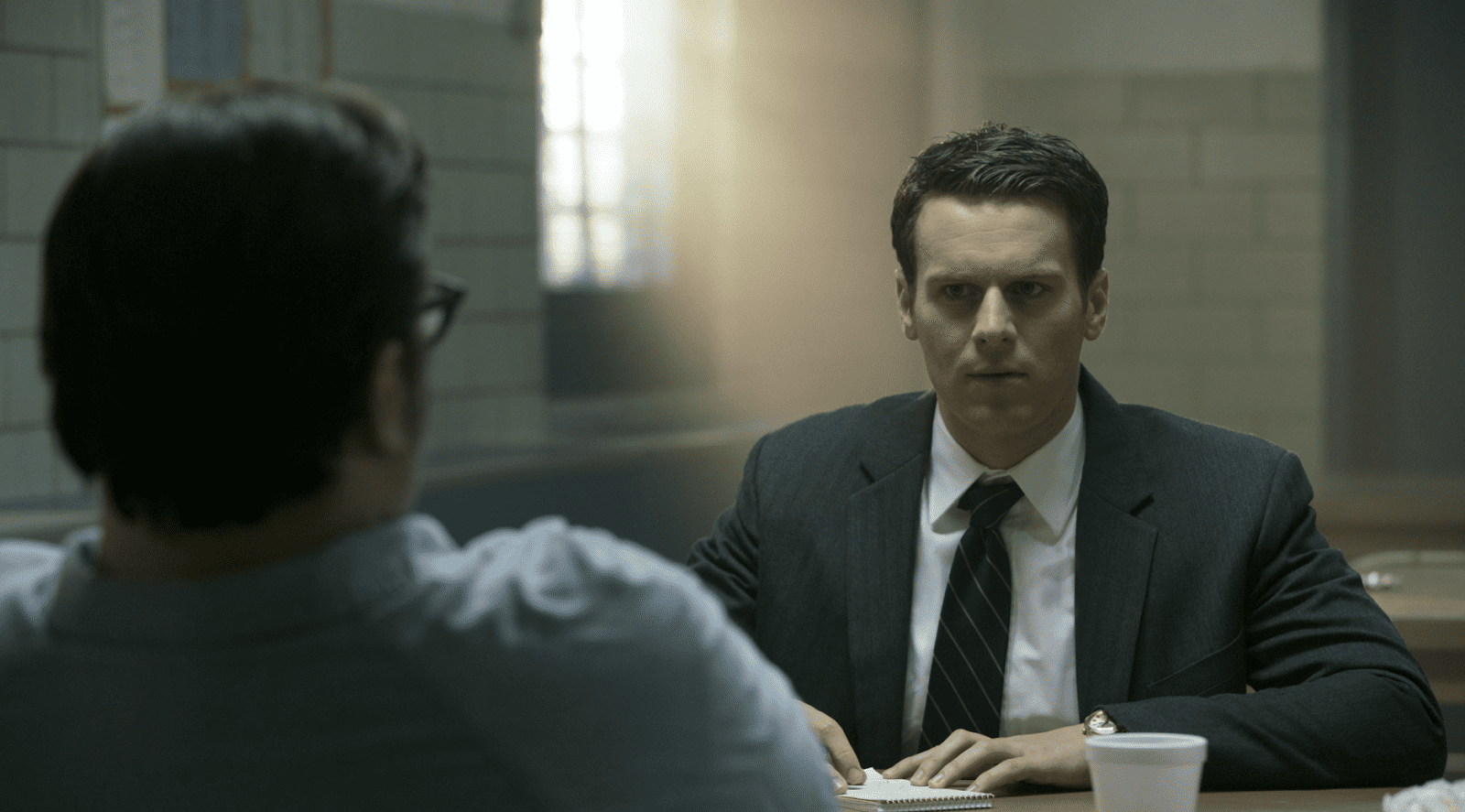 Based on the 1995 true-crime book "Mindhunter: Inside the FBI's Elite Serial Crime Unit" by John E. Douglas and Mark Olshaker, "Mindhunter" is a psychological crime thriller that will have you on the edge of your seat. The show revolves around a group of FBI agents who work closely with serial killers as they attempt to solve open cases. Think of it like a police ride-along show on steroids.
The series is loosely based on real events and characters, including the Atlanta murders of 1979 to 1981. The show earned positive reviews, but the third season is currently on pause.
4. (tie) 'Daredevil' — 8.6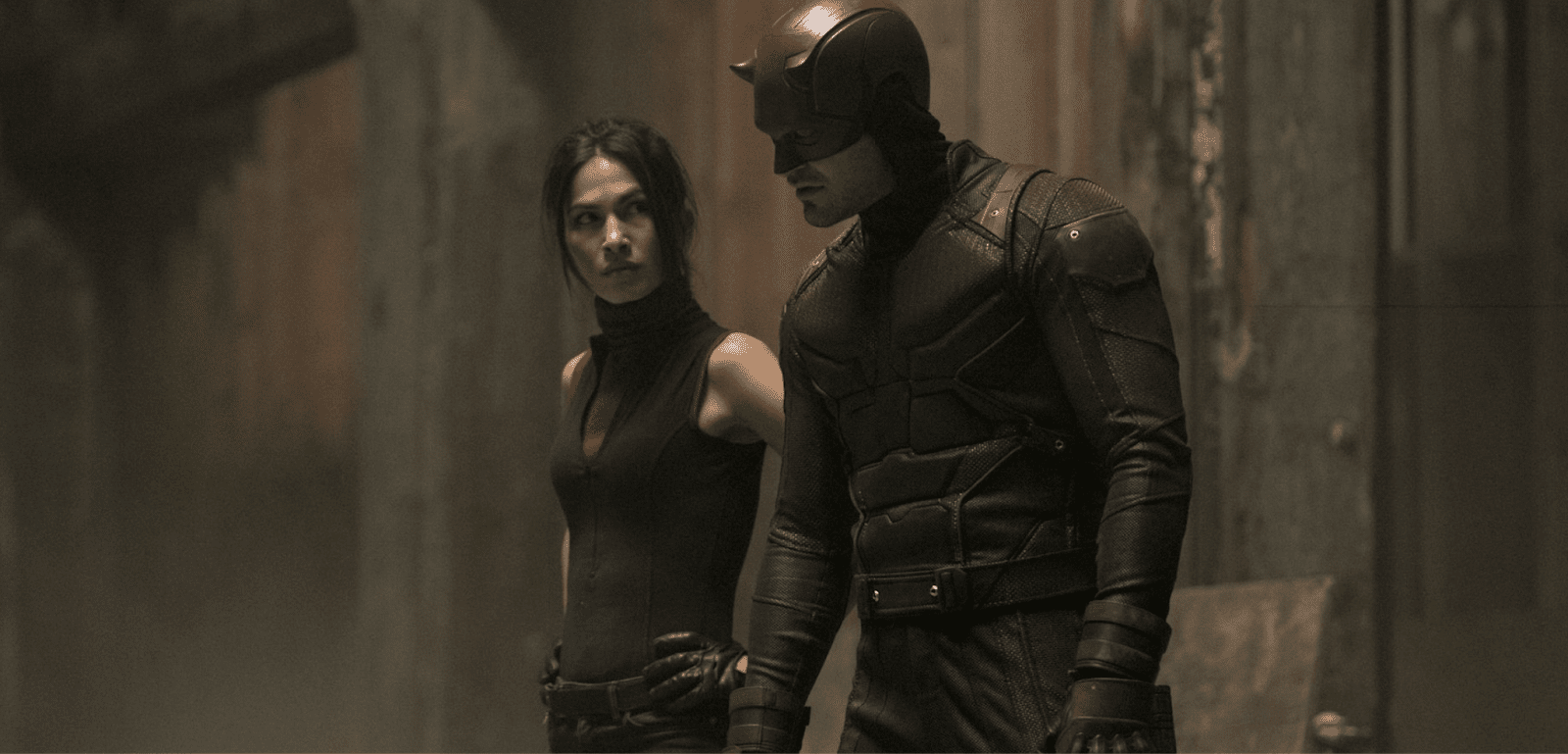 "Daredevil" represents Netflix's venture into the Marvel Cinematic Universe (MCU). The show was created by Drew Goddard — who got his start working on "Buffy the Vampire Slayer" and "Lost" — and tells the story of Matt Murdock, a blind attorney in New York City who doubles as a vigilante by night.
The series is a departure from other MCU productions in that it's notoriously darker and explores more adult themes. Like many Netflix original shows, "Daredevil" was critically acclaimed and received significant accolades. The show ended after three seasons.
3. (tie) 'House of Cards' — 8.7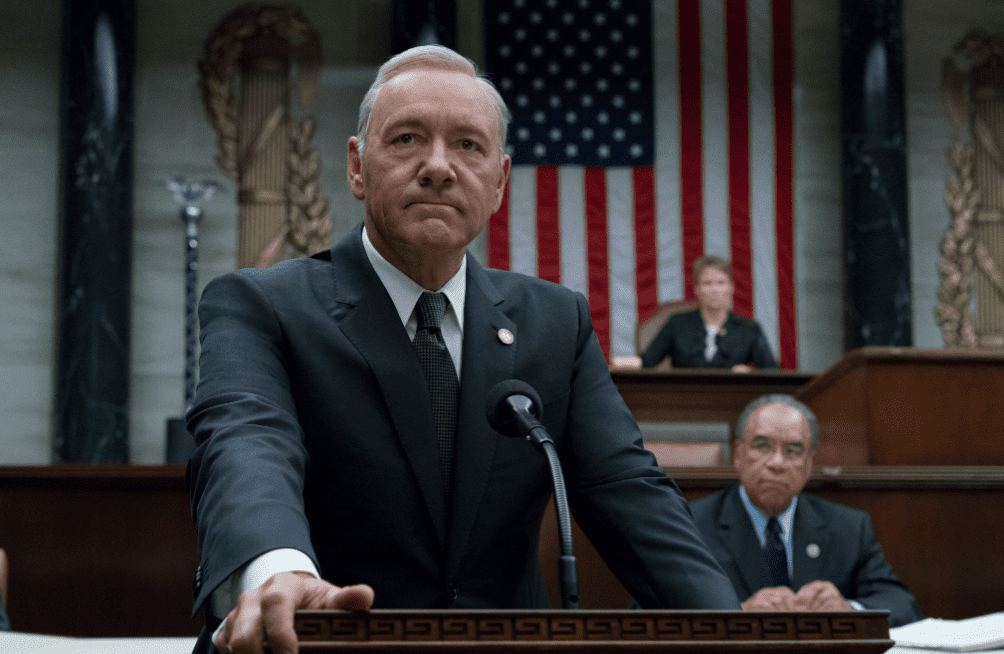 When it came out in 2013, "House of Cards" filled a void left by political dramas like "The West Wing" and thrillers like "The X-Files." Unlike those earlier shows, though, "House of Cards" broke ground with its brutal portrayal of our nation's capital in what many say is a realistic depiction of Washington, D.C., presenting a landscape full of power-hungry politicians engaged in backroom deals and plenty of backstabbing.
"House of Cards" also became the first original streaming show to receive major Emmy nominations. The show continued to garner accolades when Robin Wright won a Golden Globe for her portrayal of Claire Underwood, the equally ruthless better half to Kevin Spacey's Frank Underwood, the show's protagonist.
3. (tie) 'The Crown' — 8.7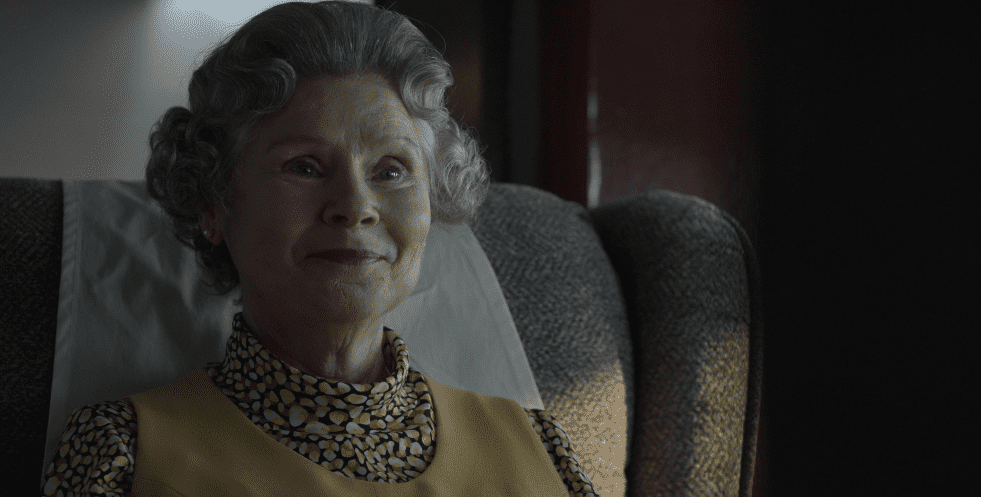 It's no surprise Netflix's famous "The Crown" is included on this list. The show debuted with an acclaimed first season and has not disappointed since. Now in its fifth season, this historical drama follows the arc of Queen Elizabeth's reign starting in the 1950s.
The show has received significant attention for its stellar, star-studded casting, which includes Claire Foy, Olivia Colman, and, of course, a cabal of adorable corgis. With "The Crown," Netflix decisively proves it has a real talent for portraying historical events with unparalleled clarity and realism.
3. (tie) 'Dark' — 8.7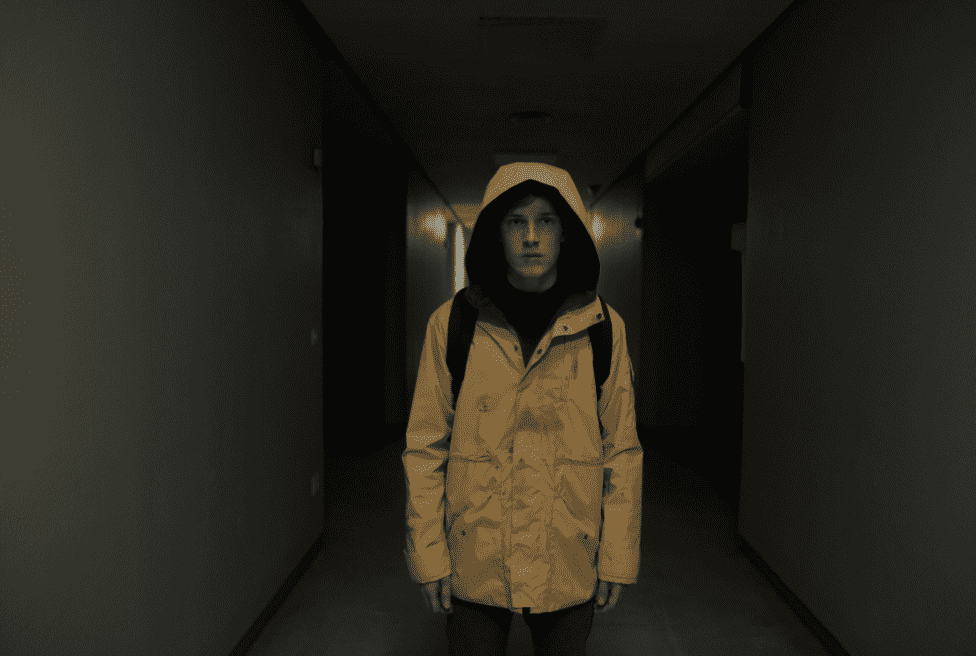 "Dark" takes place in a small German town where children go missing. The series follows their families as they grieve and go looking for them in a journey full of twists and turns. This three-season series is about time travel and the supernatural, but also about human nature and the universal values that bring us together.
The series' original language is German, which not only makes the storyline more believable but also attests to Netflix's global reach. Many of its shows are in foreign languages, which makes them accessible to wider audiences both domestically and abroad. But don't worry — most Netflix originals are also dubbed in English or at least have subtitles.
2. (tie): 'Narcos' — 8.8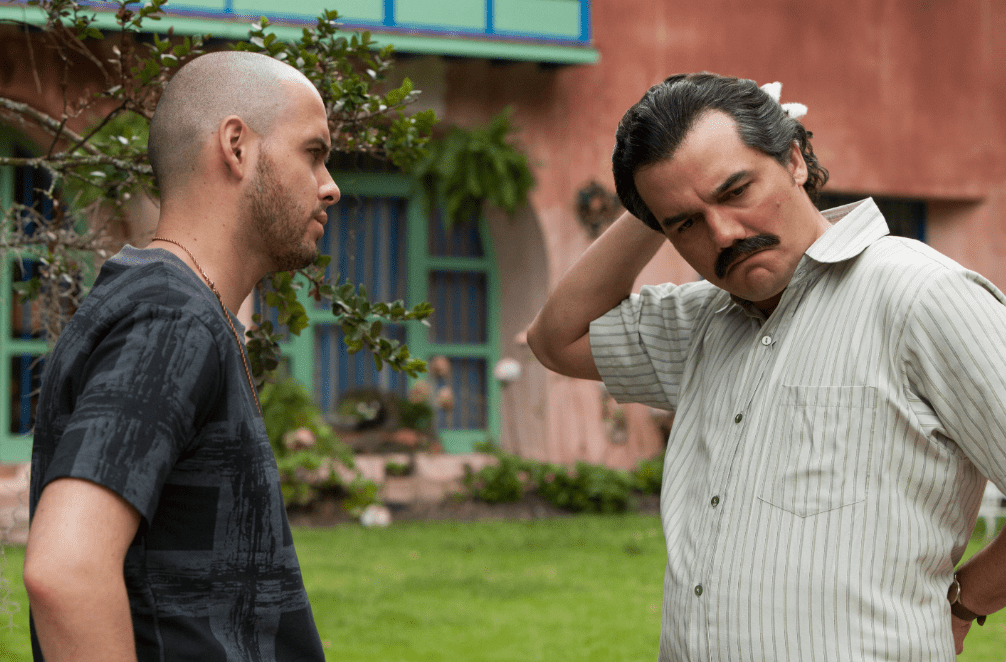 More than five years have passed since the last season of "Narcos" aired, but the show continues to be celebrated for its craftsmanship and genius. The series tells the story of Colombian drug lord Pablo Escobar, arguably the world's most famous cartel leader. Every episode is packed with suspense and action as you watch Escobar build his empire and do the impossible to smuggle his merchandise.
"Narcos" is also noteworthy in that it captures one of the distinctive features that sets Netflix apart. The streaming service has a talent for producing content based on historical events in a way that is entertaining and showstopping.
2. (tie) 'Black Mirror' — 8.8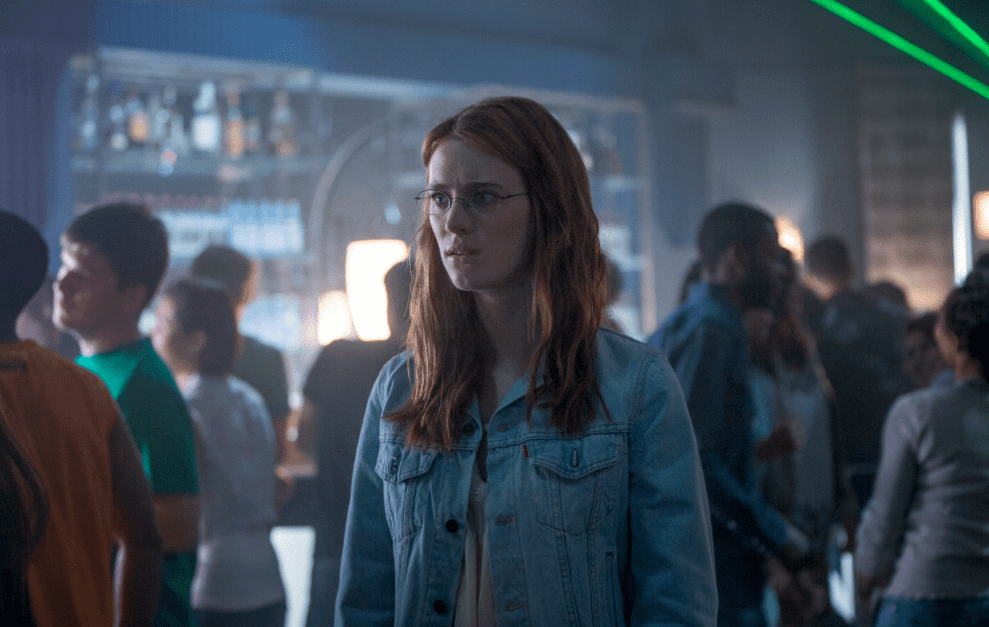 It's hard to describe "Black Mirror" — and that's exactly the point. This sci-fi show explores enigmatic, twisted stories that usually deal with highly technological futures gone wrong. It's the kind of show where the robots take over, but that's only half the story. "Black Mirror" never ceases to surprise.
In addition to original storylines that revamp old tropes, "Black Mirror" features stellar casting that sometimes includes big-name celebrities. Underneath the glitz lies something darker that may spook you if you're faint of heart. Needless to say, it isn't the type of show you watch late at night.
2. (tie) 'BoJack Horseman' — 8.8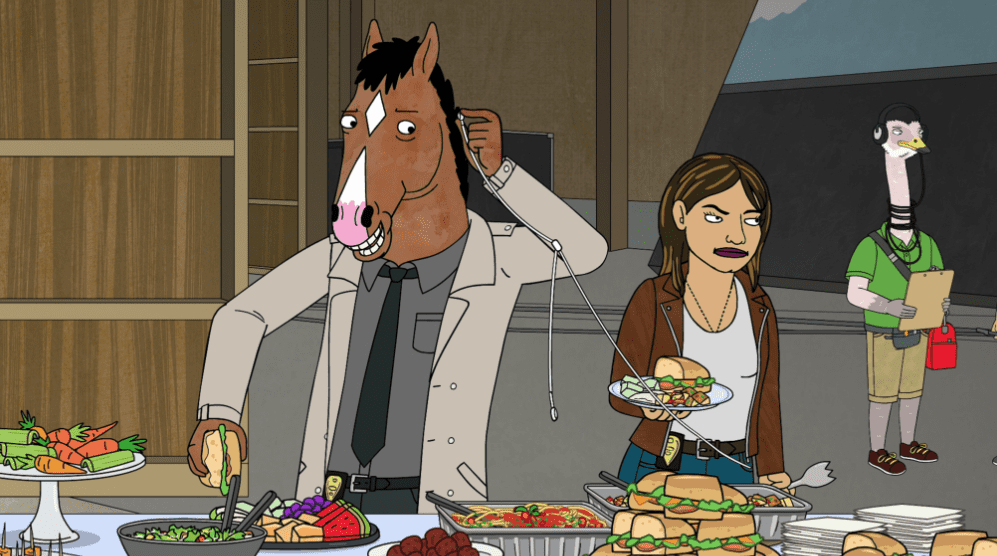 An instant classic when it came out in 2014, "BoJack Horseman" is an animated comedy-drama starring a horse who was a big celebrity in the '90s. The show follows him as he stages a comeback assisted by an ex-girlfriend and other close confidants, but our hero finds that the industry has changed a lot since his glory days and he provides plenty of comic relief as he struggles to catch up.
"BoJack Horseman" is the type of comedy that defines a generation, similar to "The Simpsons" or "South Park." Like these other era-defining shows, "BoJack Horseman" is also full of the same adult humor and caustic references.
1. 'Better Call Saul' — 8.9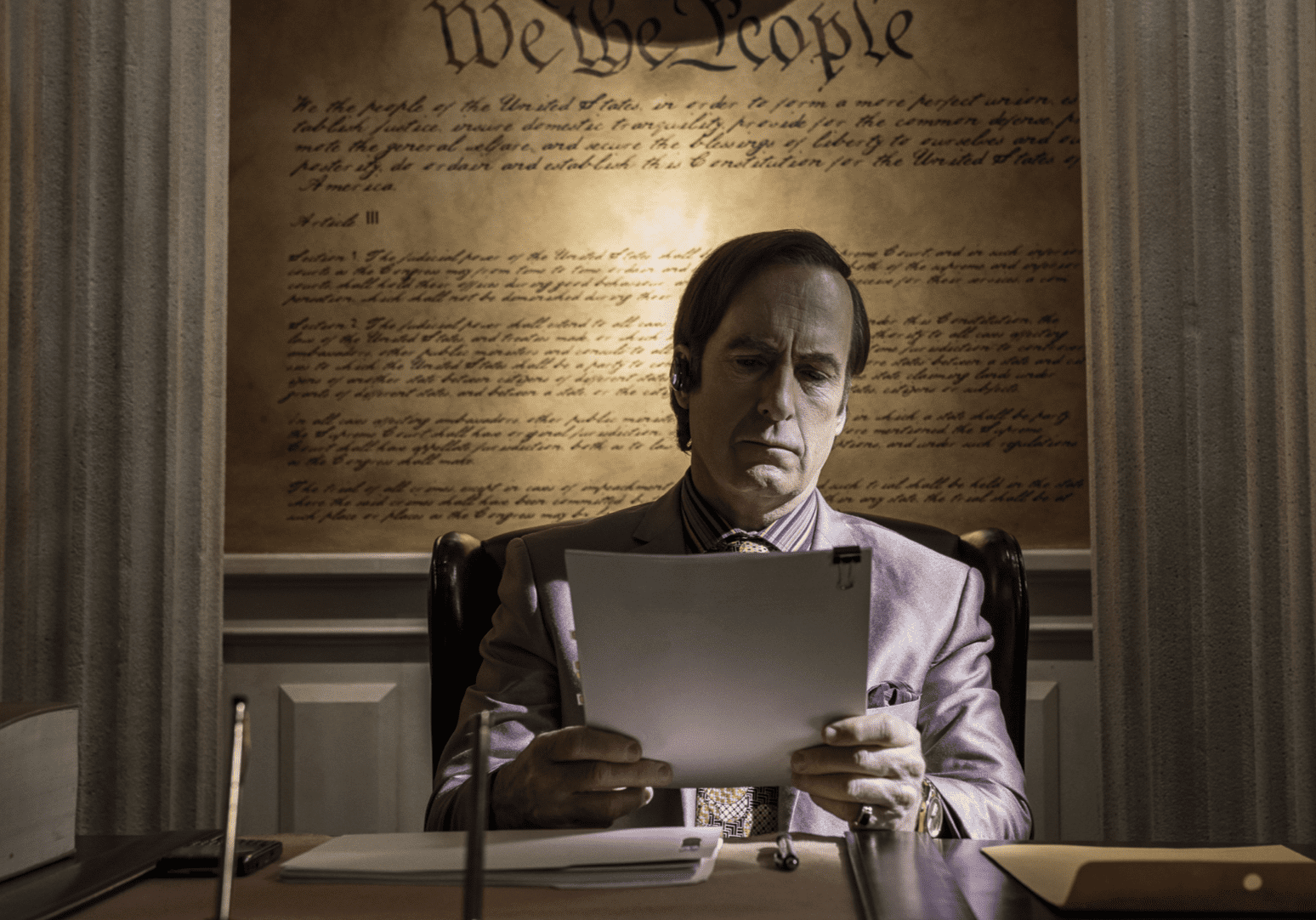 "Better Call Saul" is the answer to prayers from "Breaking Bad" fans — sort of. The popular Netflix show is a prequel to Walter White and Jesse Pinkman's wild days, as the series follows criminal lawyer Jimmy McGill in the years leading up to the role of his life.
Much like "Breaking Bad," "Better Call Saul" reminds us that life is not so black and white. The characters in the show grapple with life-changing choices that get to the heart of what it means to be human. Set in Albuquerque, New Mexico, viewers can watch as Jimmy McGill wrestles to leave behind his con-artist days to become the criminal defense lawyer we know as Saul Goodman. The show earned universal acclaim from critics, who have praised the series for its wit and high entertainment value.