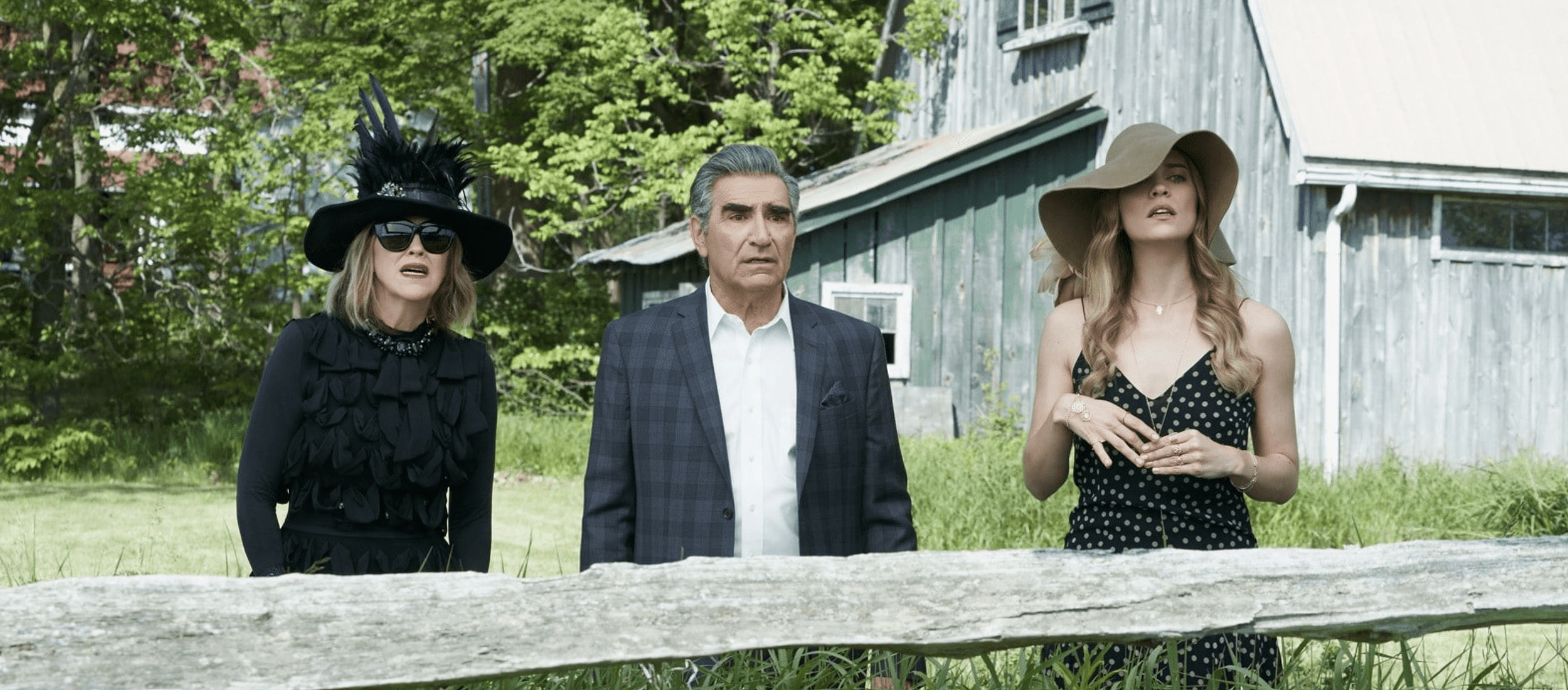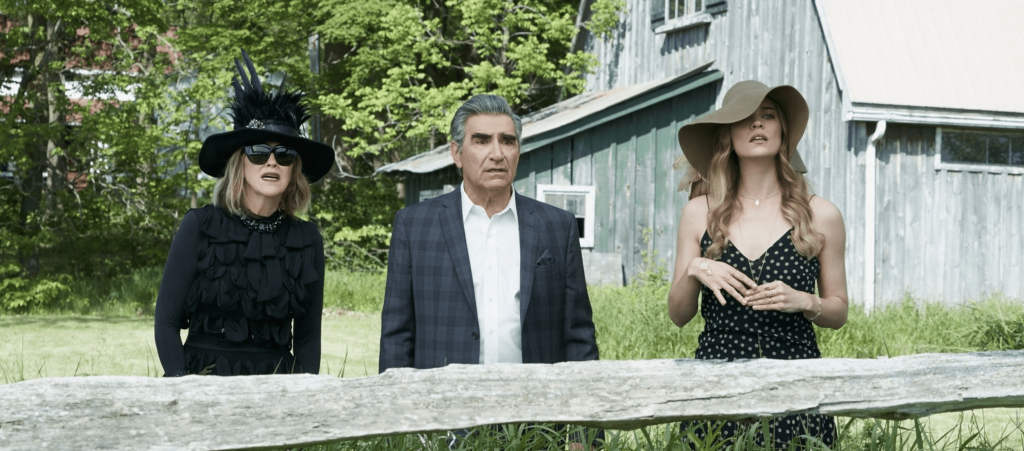 Every October seems like a last-minute struggle to find a theme that meets everyone's Halloween preferences. This year, instead of running out for a prefab costume, watch some of these shows and movies for great costume ideas that will be the talk of parties for all ages! While some of these series and films are not suitable for all ages, most of the costumes can be changed as needed, within reason. Happy watching and Happy Halloween!
'The Great North' (2021 – Present)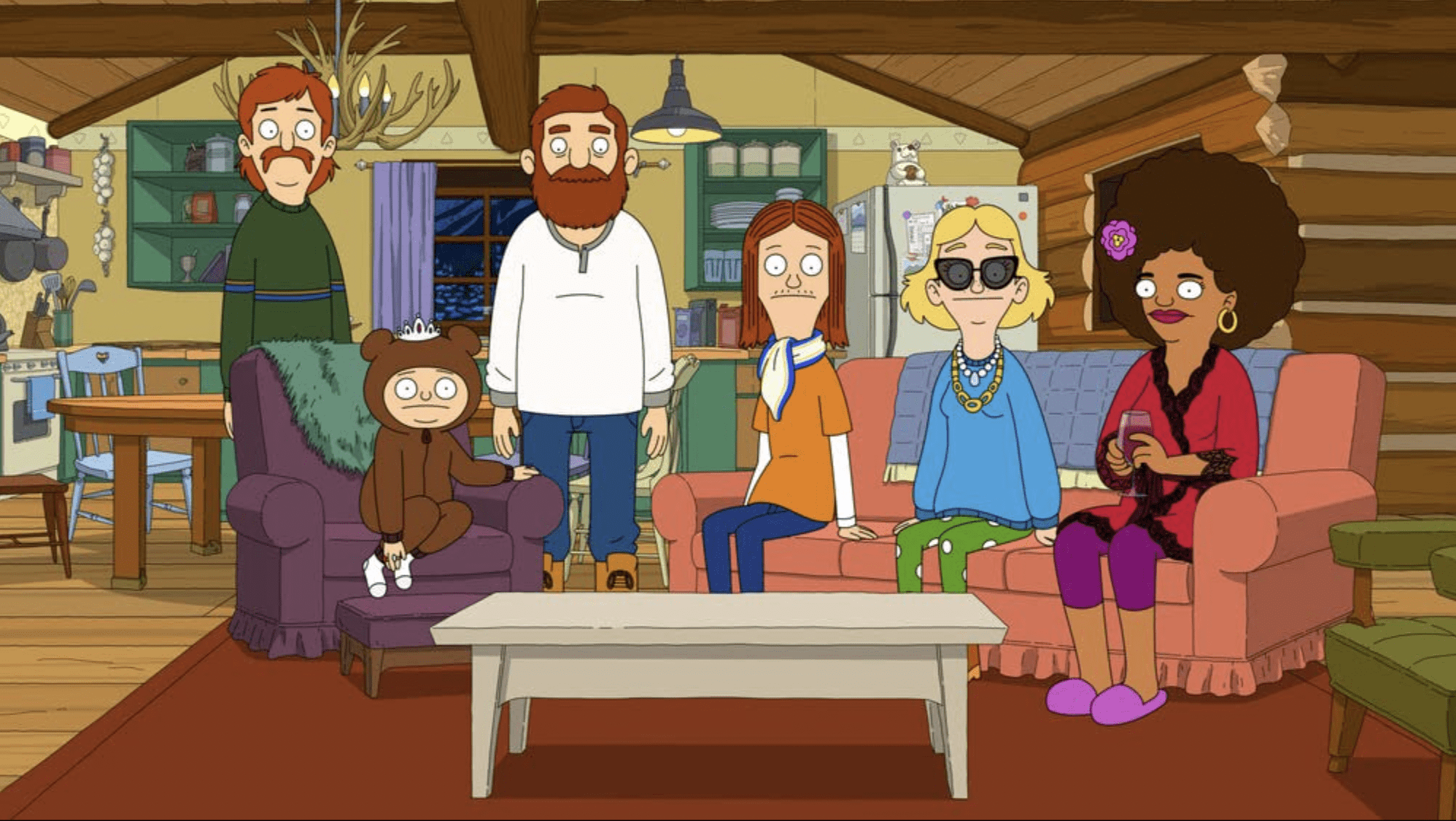 "The Great North" is a great show to stream on Hulu or FOX, especially if you're a fan of "Parks and Recreation" or "Bob's Burgers." This animated series follows the Tobin family in fictional Lone Moose, Alaska, and highlights the challenges and joys fisherman and single dad Beef Tobin (Nick Offerman) faces as he tries to maintain a steady balance within his family. Highlights include the hilarious cast and beautiful animation that really make you believe the snow and cold are fun.
"The Great North" also stars some amazingly talented comedians like Jenny Slate, Dulé Sloane, Aparna Nancherla, Paul Rust, and Will Forte. Before you head out with your family this Halloween dressed as the Tobin family, snuggle up on the couch and make your way to "The Great North."
'Legendary' (2020 – Present)


Because families come in all shapes and sizes, and as Rina Sawayama says, "We don't need to be related to relate," "Legendary" on Max offers audiences a view of one of the best ballroom competition shows out there for houses, families, friends, roommates and more to enjoy. Learn the ins and outs of voguing from awe-inspiring houses as they compete to impress host Dashaun Wesley, and judges Law Roach, Jameela Jamil, Leiomy Maldonado, Megan Thee Stallion, and Keke Palmer.
"Legendary" is a celebration of the Harlem ballroom scene and later evolutions of voguing from the '60s to the '90s and beyond that serve as a site of expression for trans women of color and traditionally underrepresented communities. Throughout the show, audiences witness costume creation, brainstorming, and just a little bit of drama firsthand, so this series is a perfect watch this season. Does your family want to be a legend? Stream "Legendary" now for costume inspiration and impress everyone on Halloween night!
'Kim's Convenience' (2016 – 2021)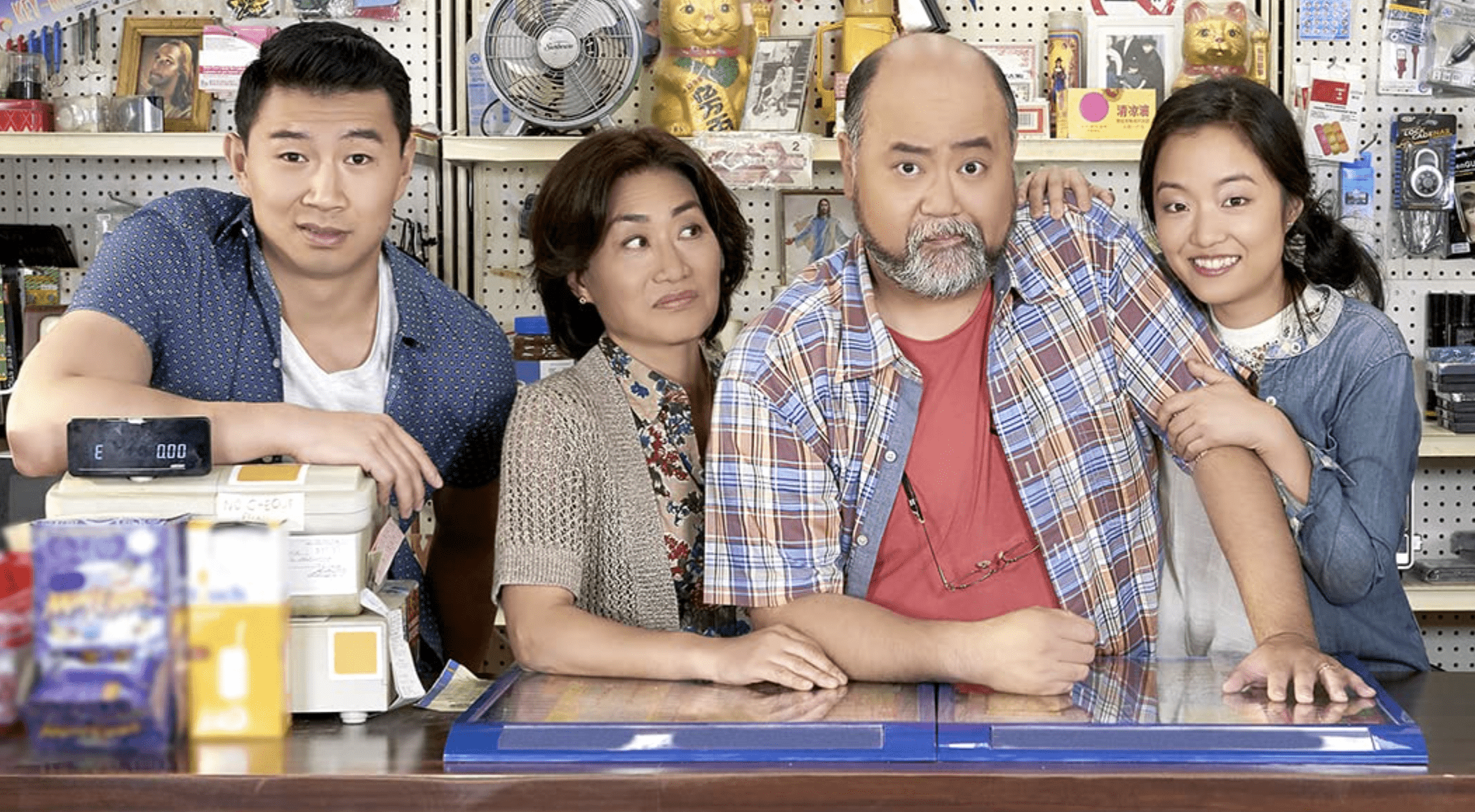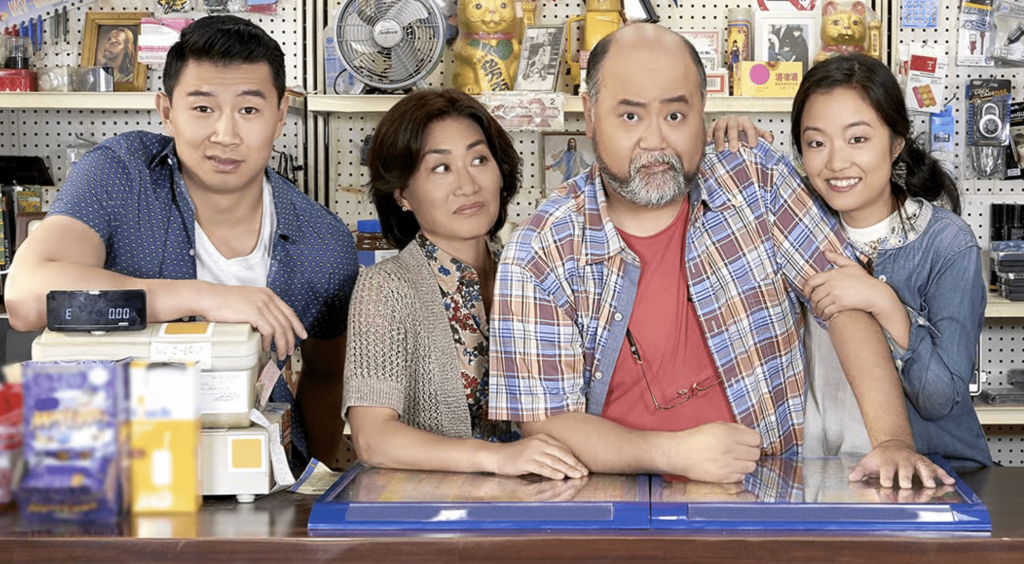 This hilarious series focuses on the Kim family and the daily operation of their corner store in Toronto. "Kim's Convenience" is a comedy about running (and sometimes leaving a family business), life in and beyond college, and trying to stay the course in tough times. Originally based on a 2011 play of the same name by Ins Choi, "Kim's Convenience" is the first Canadian television program to bill an Asian-Canadian cast starring Jean Yoon, Paul Sun-Hyung Lee, Andrea Bang, and Simu Liu as the main cast.
"Kim's Convenience" will have you laughing out loud as you sit down to watch all five seasons available on Netflix. If your family is going out on Halloween night as the Kim family, just make sure someone sports Appa's salt-and-pepper beard!
'Schitt's Creek' (2015 – 2020)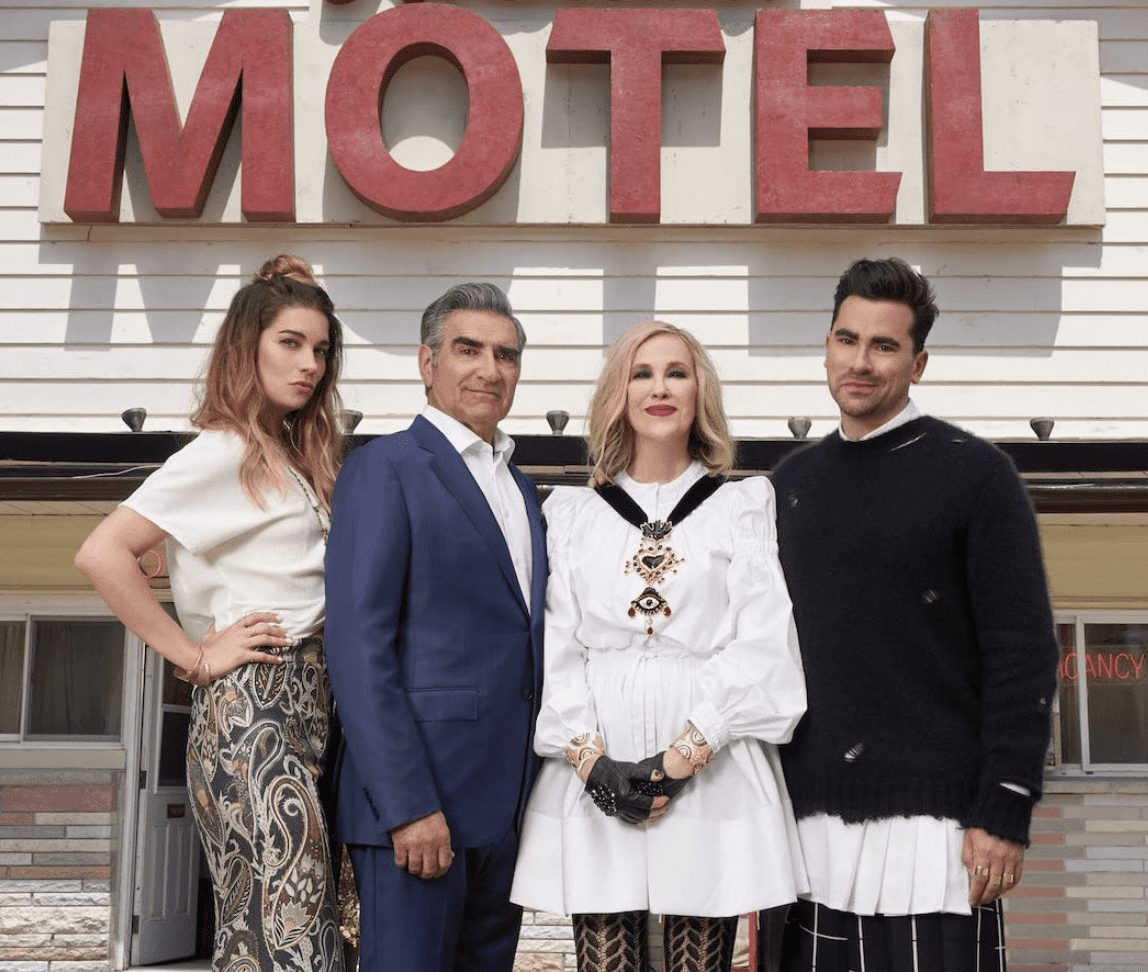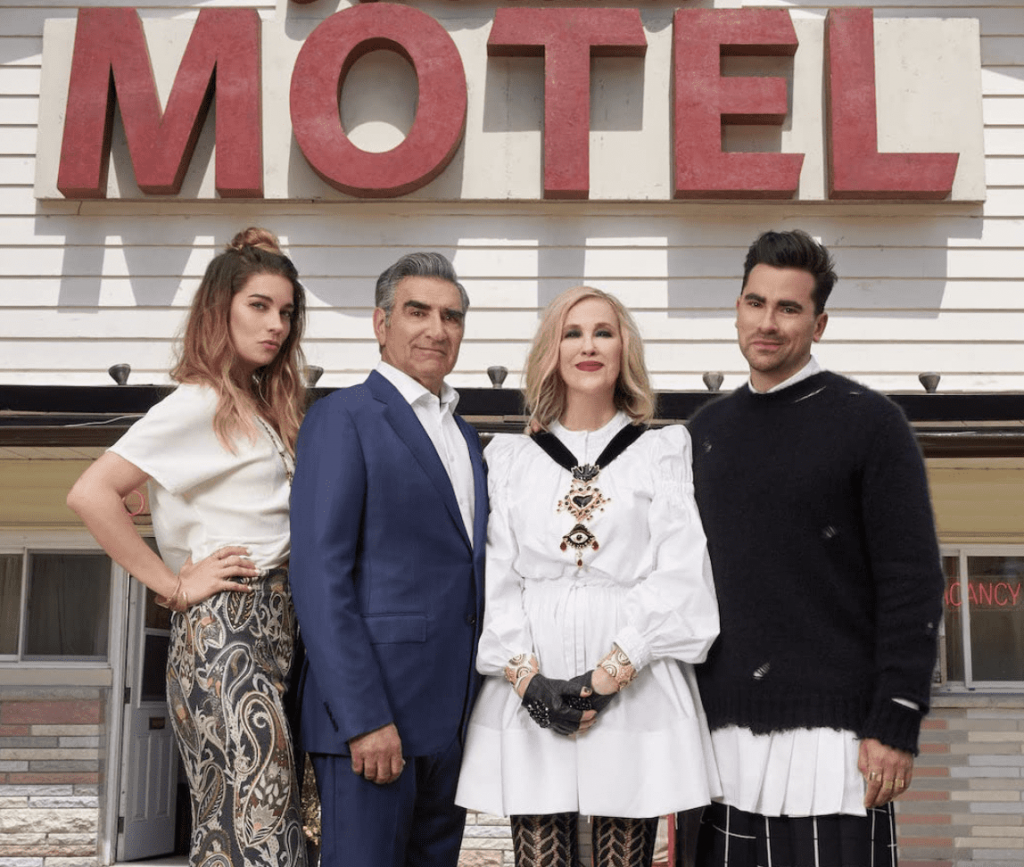 You know the saying about finding yourself without a paddle, but what if you suddenly found yourself without your beloved multimillion-dollar home, jaw-dropping fortune, and extensive wig collection? "Schitt's Creek" (available on Hulu) answers that question through a series of mishaps and wardrobe malfunctions as the Rose family is forced to relocate to a rural town named, you guessed it, Schitt's Creek. Moira, Johnny, David, and Alexis Rose struggle to assimilate to the unfamiliar ways of living on a budget while they make the most of their new home – the local motel.
This Canadian sitcom is about more than a critique of wealth disparity and ethics – it's about exploring the many forms a family can take and the ways humans adapt to change. Because the series has ended, binging this romp is a great way to gear up for Halloween, especially given the fun wardrobes Moira and David bring to the show. It's also the perfect way to get costume inspo this Halloween with your family.
'The Royal Tenenbaums' (2001)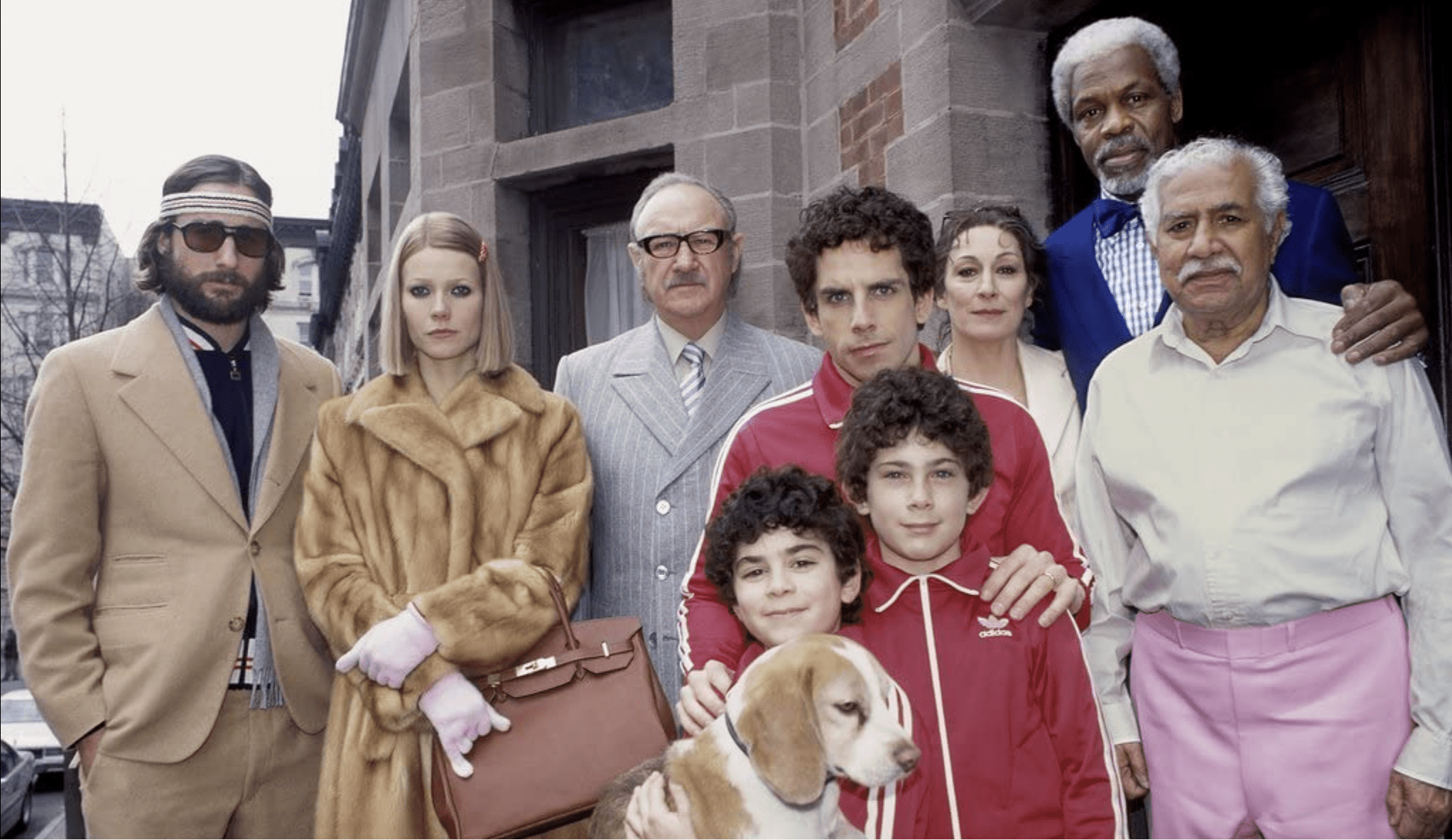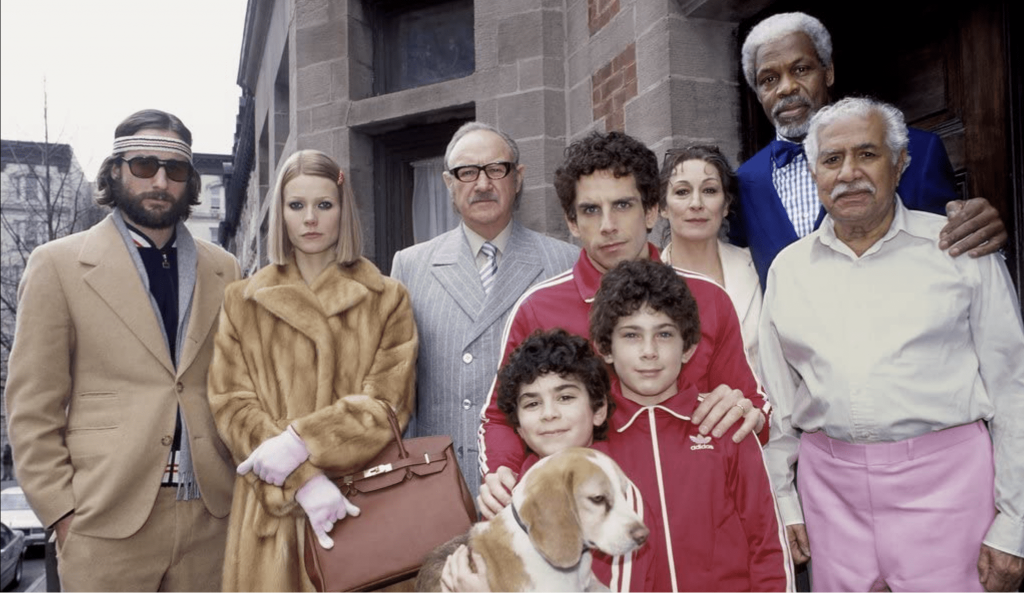 Like many of Wes Anderson's films, "The Royal Tenenbaums" plays with absurd humor, dollhouse-like settings, and dysfunctional families. This movie tells the story of the Tenenbaum family and focuses especially on the early successes and later failures of the three children, played by Luke Wilson, Ben Stiller, and Gwyneth Paltrow. "The Royal Tenenbaums" also stars Angelica Huston, Danny Glover, Owen Wilson, and Gene Hackman whose costumes, if maybe not their personalities, make them perfect for a pre-Halloween film screening.
If you want to make a Wes Anderson movie marathon, you can also check out "Fantastic Mr. Fox," "Moonrise Kingdom," or "Darjeeling Limited" for other family costume ideas. "The Royal Tenenbaums" is available to stream on Hulu.
'The Golden Girls' (1985 – 1992)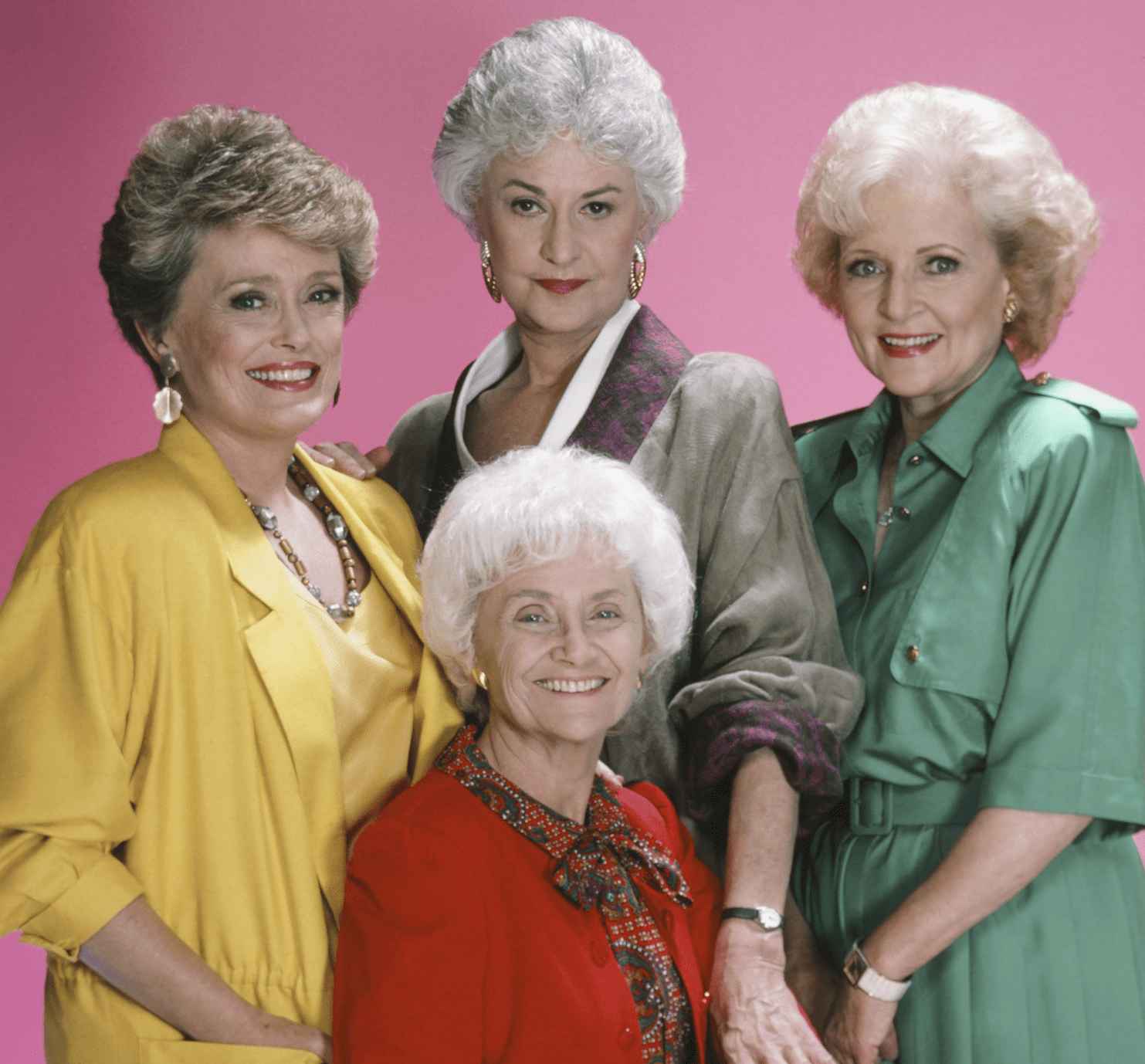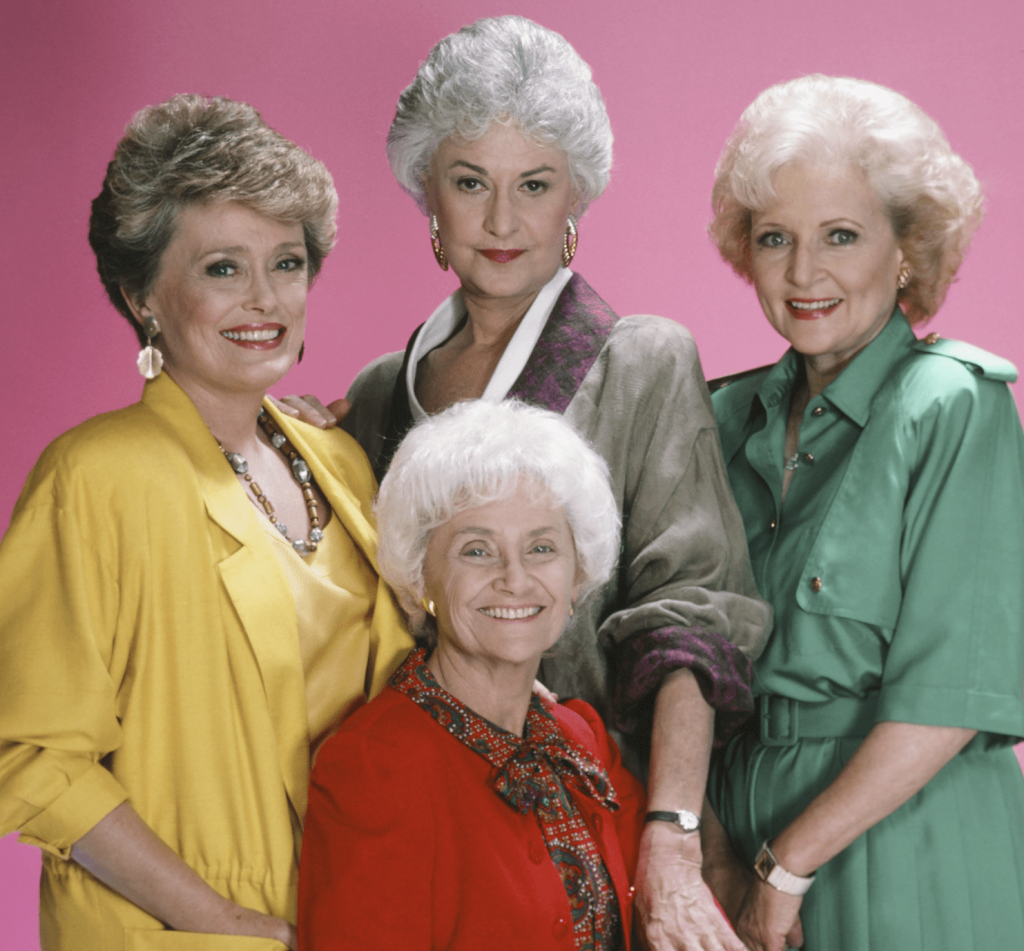 An oldie but a goodie, "The Golden Girls" is the perfect sitcom to watch before dressing up this Halloween with your family. Friends Blanche, Rose, Dorothy, and Sophia (Dorothy's elderly mother) share a house in Miami, Florida. This show follows their adventures in love, work, and life as older, single women. Each of these characters brings a different personality and physical humor to the series, and the outfits from the '80s and '90s alone are a real nostalgia trip! Regardless of your age and gender, you'll be able to pull a lot of inspiration from "The Golden Girls" as you suit up for Halloween this year. The entire series is available to stream on Hulu.