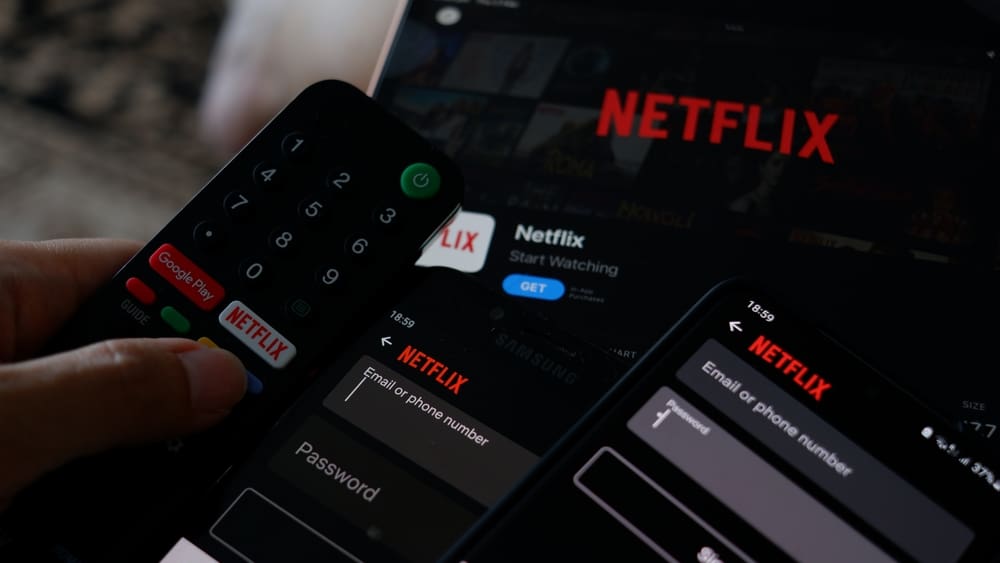 Top streaming service Netflix is going through a transition period right now. Gone are the days when it dominated the online streaming market and had nearly every movie in its library. In the modern age of streaming services, Netflix has a lot of competition. Every service wants to distribute its own content on its own platform.
Netflix has responded by heavily pushing original content, the formulaic nature of which (can you say "The Chilling Adventures of Enola Addams at the Umbrella Academy of Good and Evil"?) has already become tired to savvy audiences. While we still like Netflix, all of these factors converging hasn't been great for the service. Until last year, it hadn't faced a decline in subscribers since 2011. In the first two quarters of 2022, the platform lost over 1 million subscribers — a significant blow.
The company has been searching for new ways to make up lost revenue, and the elephant in the room is the 30 percent of users who share their password, costing Netflix millions. Netflix has been talking about a new system to address account sharing since the middle of last year. The system, which has already been tested in Chile, Costa Rica, and Peru, allows users to pay about $3 extra per month to add up to two members outside their household to their account.
Last week, Netflix posted a Help Center article about the launch of the new account-sharing policy. The post outlined that users would choose a primary location through their TV that would set the home Wi-Fi network for all other devices on the account. If users didn't log in and stream from that Wi-Fi network at least every 31 days, they risk being locked out of the account. Getting back in would then require a code from Netflix support.
Only five short years ago, Netflix went viral when it tweeted "Love is sharing a password." So it's no surprise that social media didn't respond well to the announcement of the new policy. Thousands of responses like "Is love still sharing a password?" "End of an era," and "Love is sharing a password #2017" flooded Netflix's social pages.
The day following the Help Center post and social media barrage, Netflix backtracked on the policy, claiming that the new rules were accidentally posted. A Netflix spokesperson told The Streamable, "For a brief time yesterday, a Help Center article containing information that is only applicable to Chile, Costa Rica, and Peru, went live in other countries. We have since updated it."
Many speculate that this statement was intended to smooth over the backlash while Netflix irons out the kinks backstage. The Streamable reported that Netflix still plans to unveil the new policy before the end of March and that some components of the plan will be staggered. Netflix has assured subscribers that any big changes will be well communicated.
Streaming fans are also concerned that Netflix may lead to password-sharing crackdowns on other platforms. So far, however, other streaming sites haven't shown signs of following suit. If you're worried, we recently compared the account-sharing policies of major streaming platforms.