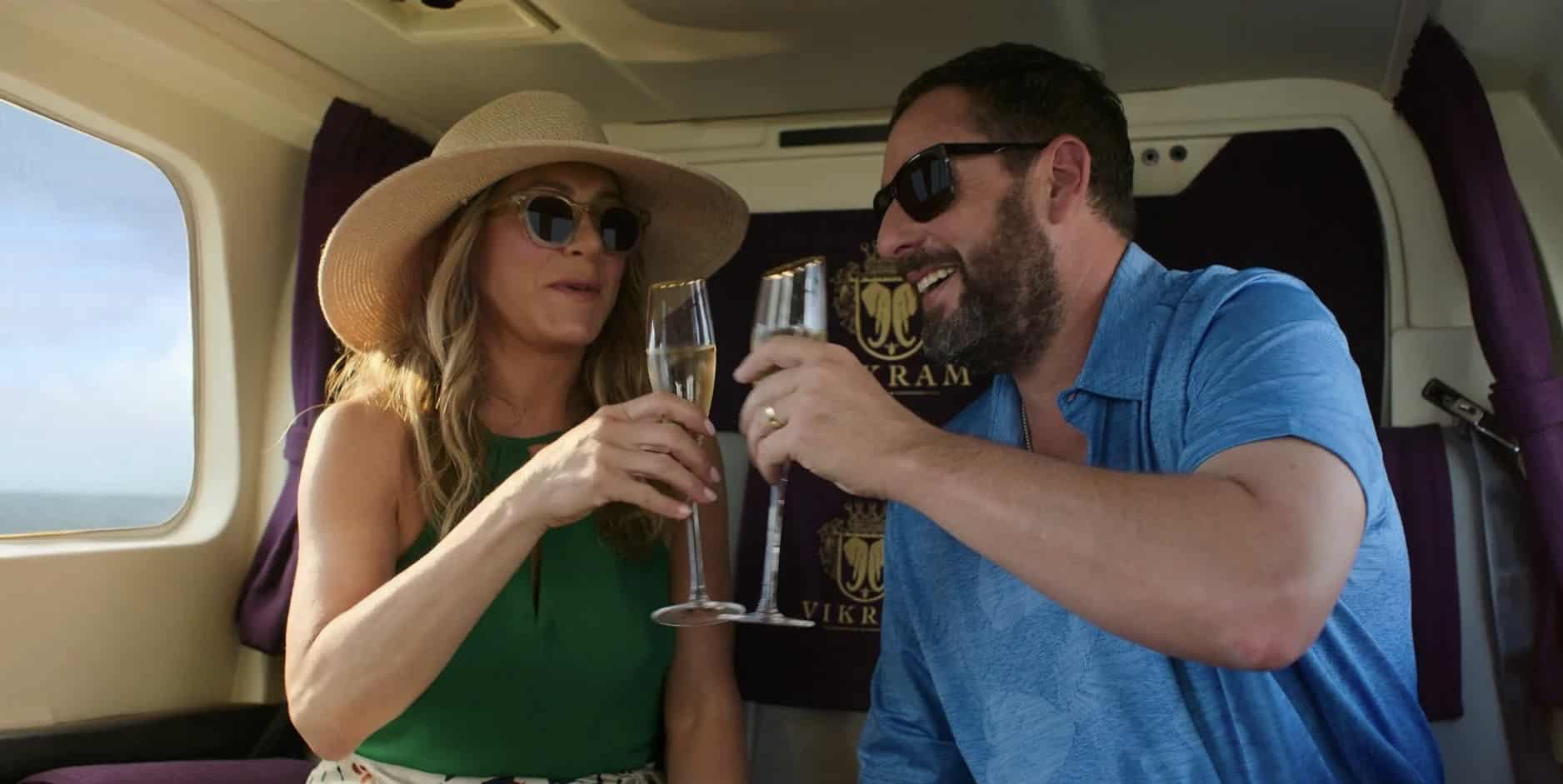 I'm a big fan of murder mysteries. I love the comeback of mystery on major streaming services in the past few years, with "Knives Out" on Netflix, "Only Murders in the Building" on Hulu, and "Poker Face" on Peacock being a few of my new faves. I'm not looking for gore or anything terribly dark, and the formulaic nature of the genre makes it feel tidy and unthreatening and allows you to see the cleverness of the writing. You would think the lighthearted comedy-mystery "Murder Mystery 2" would be right up my alley.
I'm going to be honest: I didn't love "Murder Mystery" (2019). I think it was that Jennifer Aniston's character, Audrey Spitz, was written as a stereotypical nagging wife and Nick Spitz (Adam Sandler) as a whipped husband who lies to appease her. I was pretty sick of their dynamic by the end of the movie. Other characters included the lothario, the playboy, and the gold digger, all clichés that aren't particularly relevant or funny anymore. With that in mind, I didn't go into "Murder Mystery 2" with high hopes. To my surprise, however, I found it more enjoyable than its predecessor.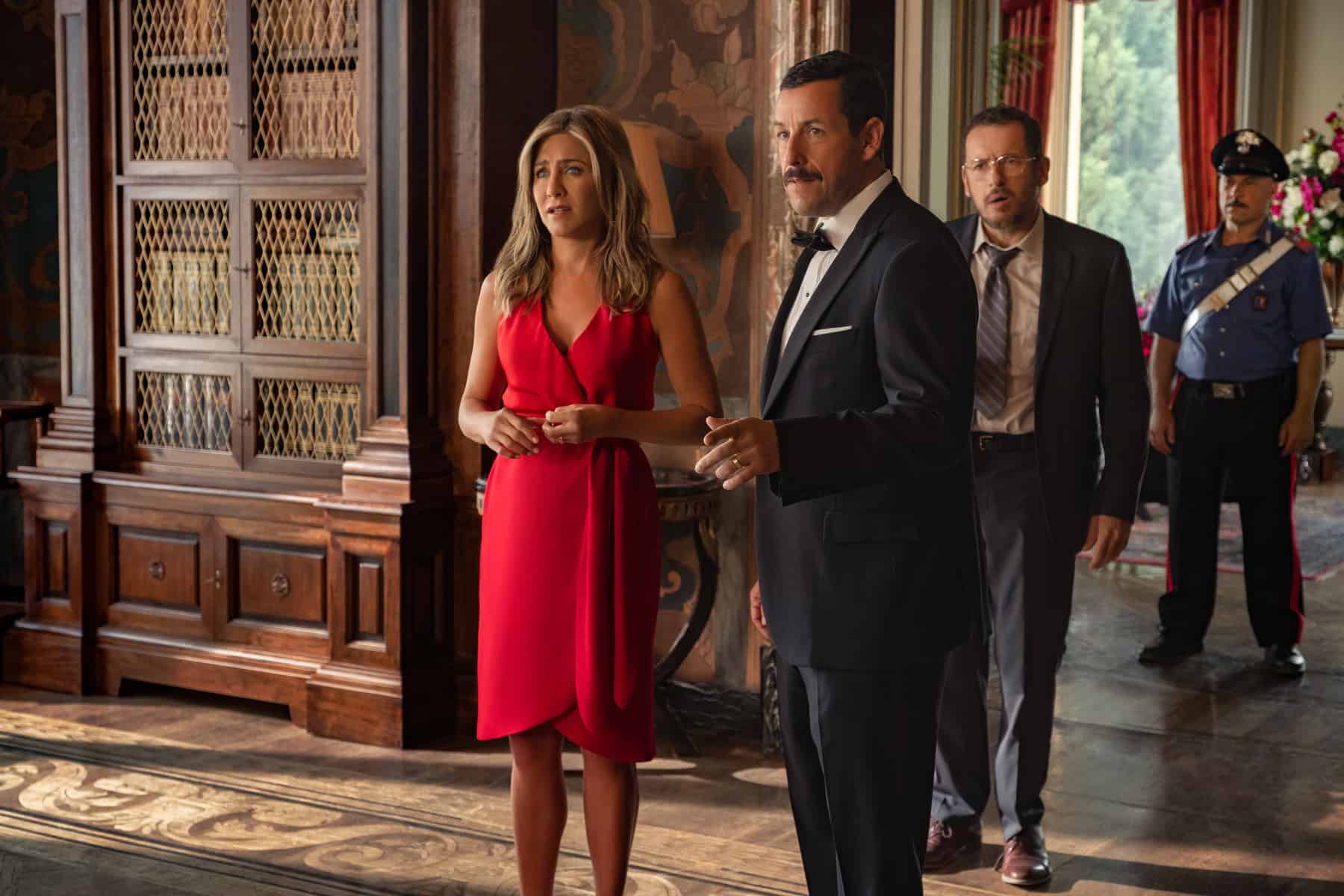 Following the events of "Murder Mystery," we rejoin Nick and Audrey Spitz. Having solved a high-profile murder in Monte Carlo, Nick and Audrey have quit their jobs as a police officer and hairdresser, respectively, to open their own private detective agency. Cases are scarce and the couple finds themselves stressed, struggling, and in need of a vacation. Fortuitously, they receive a call from their friend Vikram "The Maharajah" Govindan (Adeel Akhtar), who they met during the first film. The Maharajah invites the Spitzes to attend his upcoming wedding on a private island, all expenses paid.
When they arrive, they're introduced to all the characters who will soon become suspects: The Maharajah's French fiancée, Claudette Joubert (Mélanie Laurent); his sister, Saira (Kuhoo Verma); his licentious business partner, Francisco Perez (Enrique Arce); and his former fiancée, Countess Sekou (Jodie Turner-Smith). The guests are showered with every luxury and ushered into the welcome events.
The groom intends to enter the welcome ceremony on an elephant, but he appears to slide off dead upon entrance. The body, however, is discovered to be the Maharajah's bodyguard, Mr. Lou (Larry Myo Leong), whose murder was a distraction from an accomplice Nick discovers kidnapping the Maharajah and escaping the island.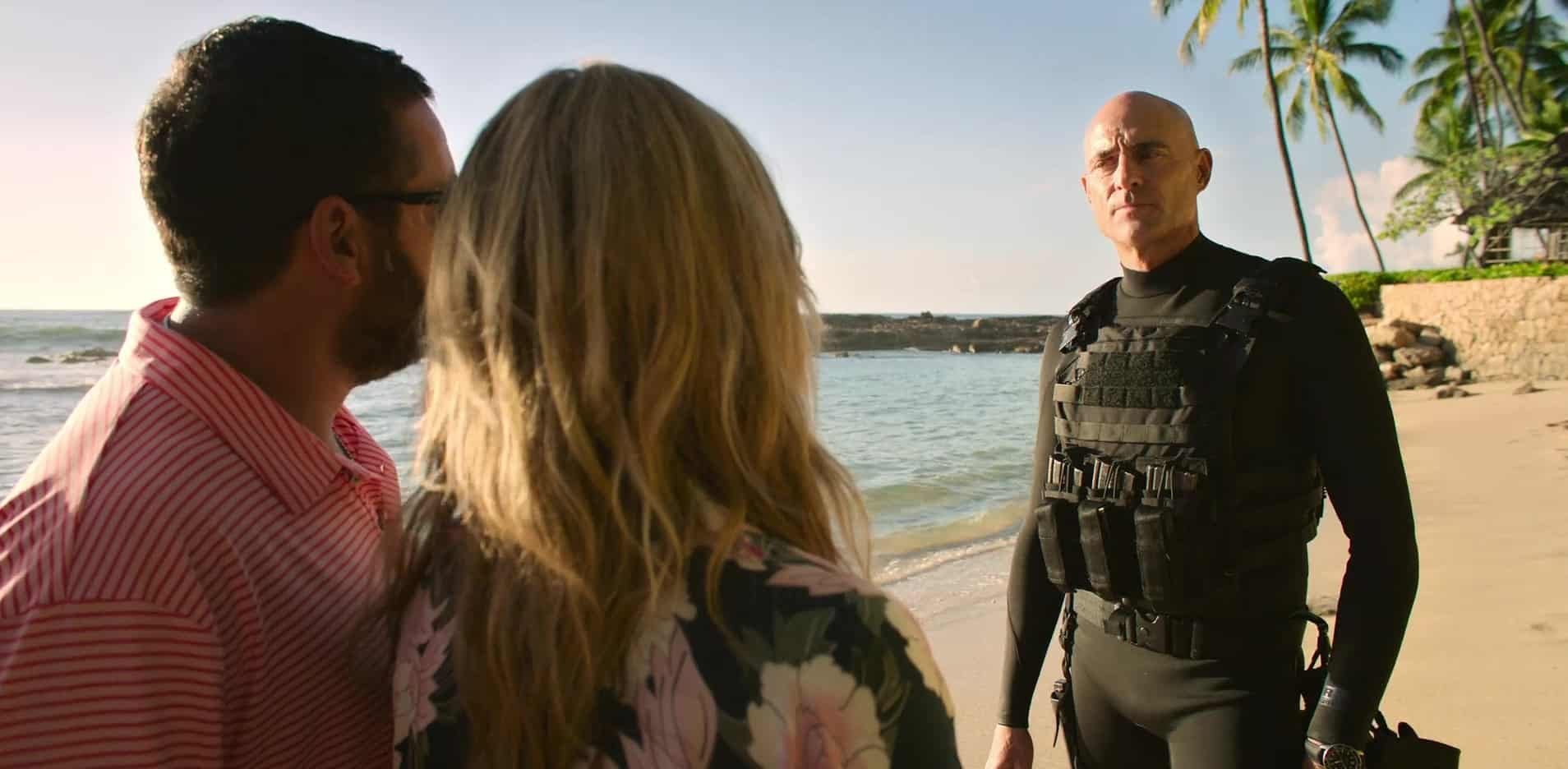 The next day, former Mi6 hostage negotiator Connor Miller (Mark Strong) and his team of professionals arrive on the island to take charge of the investigation. The guests receive a call from the kidnapper demanding a $70 million ransom, and they agree to an exchange in Paris.
At the meeting point in Paris, plans go wrong when Nick and Audrey are forced into a van at gunpoint. Inside, they fight the kidnappers and crash into a cafe. Afterward, Miller discovers deep-fake CCTV footage of Nick running from the scene with a knife. They hand over the suitcase of ransom money to Miller just before they see his car blown up. A mysterious figure grabs the suitcase from the burning car, but is immediately intercepted by another assailant and robbed.
Realizing the fake footage and explosion mean they're being set up, Nick and Audrey seek the help of their friend, Inspector Delecroix from Interpol (Dany Boon). He helps them trace the truck that stole the suitcase, which they discover is owned by the Maharajah's former fiancée, Countess Sekou. She believes the affair has been mismanaged and she's more deserving of the money. She attempts to kill the Spitzes, but is killed by her own henchwoman before the Spitzes escape through the window.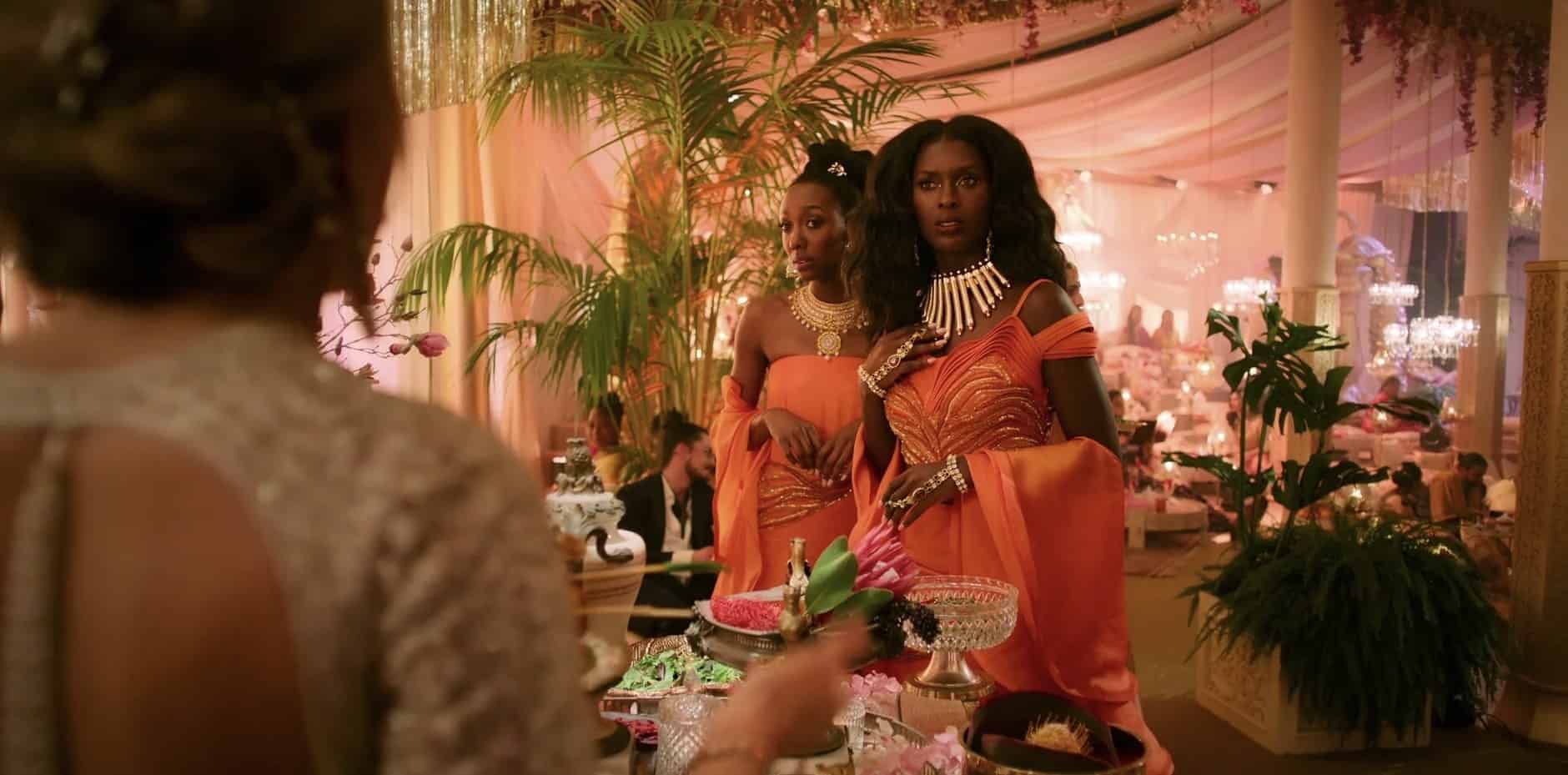 With everyone believing they're the kidnappers, the Spitzes play the part and arrange a ransom meeting at Jules Verne Restaurant in the Eiffel Tower. They use it as an opportunity to gather the suspects and reveal the truth, but they're interrupted when the Maharajah arrives wearing an explosive vest controlled by the real killer.
I won't give away the true culprit, but I will say that the reveal had little impact. Every character had been set up as a red herring, so the audience is pulled in so many directions that it hardly matters who really did it. There was, however, a pretty cool-looking fight on top of the Eiffel Tower at the end, which you may want to skip if heights make you queasy.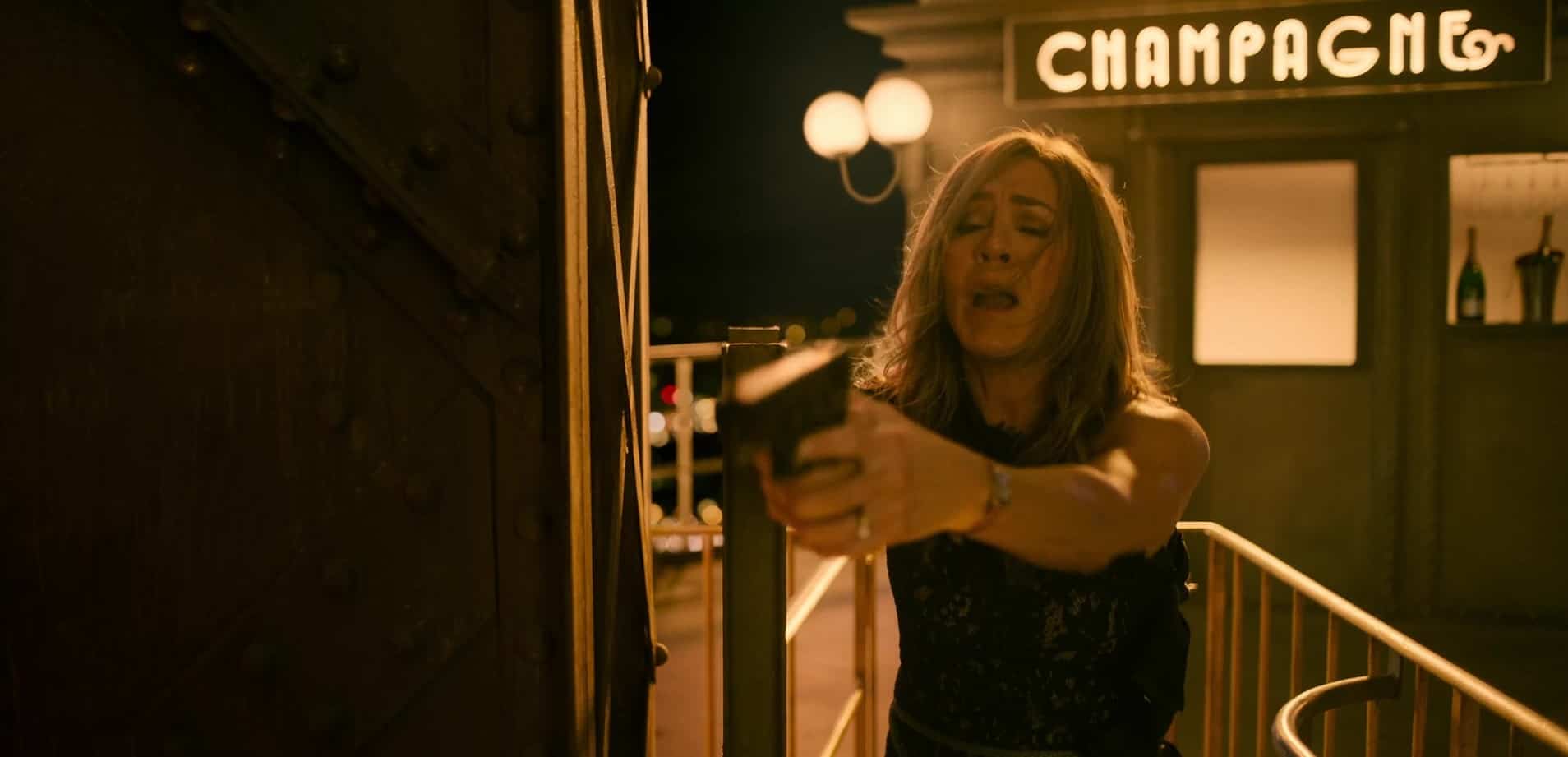 A big improvement in "Murder Mystery 2" was that they toned down the toxic gendered stereotypes. After a film and a half, we finally get to hear Jennifer Aniston's character apologize for being so critical. Hopefully, that was a conscious choice by the writers to have character development for Audrey. It seems like Nick has dropped his lies too.
Nevertheless, "Murder Mystery 2" fails to achieve its goals. All the characters seem distinctly uninvested in the events, which encourages the audience to similarly detach. It may have been an attempt by the writers to go for a light and funny angle, but having the characters seem disinterested was a lazy way to do it.
I feel like the film was too on the fence about whether it was a comedy or a mystery, so it failed to do either very well. Jokes fell flat, the plot was convoluted, and the whole thing lacked believability. Sandler and Aniston, although a good comedy pairing, are a little too normal to be good detective characters.
Was it terrible? Not really. It's more of a romp than its prequel, which makes it more fun. It's a pretty good choice if you want to veg out with some cheesy fluff, but it also isn't a new favorite — even for a mystery fan.
Stream It or Skip It?

Stream it, but only if there's nothing else to watch.