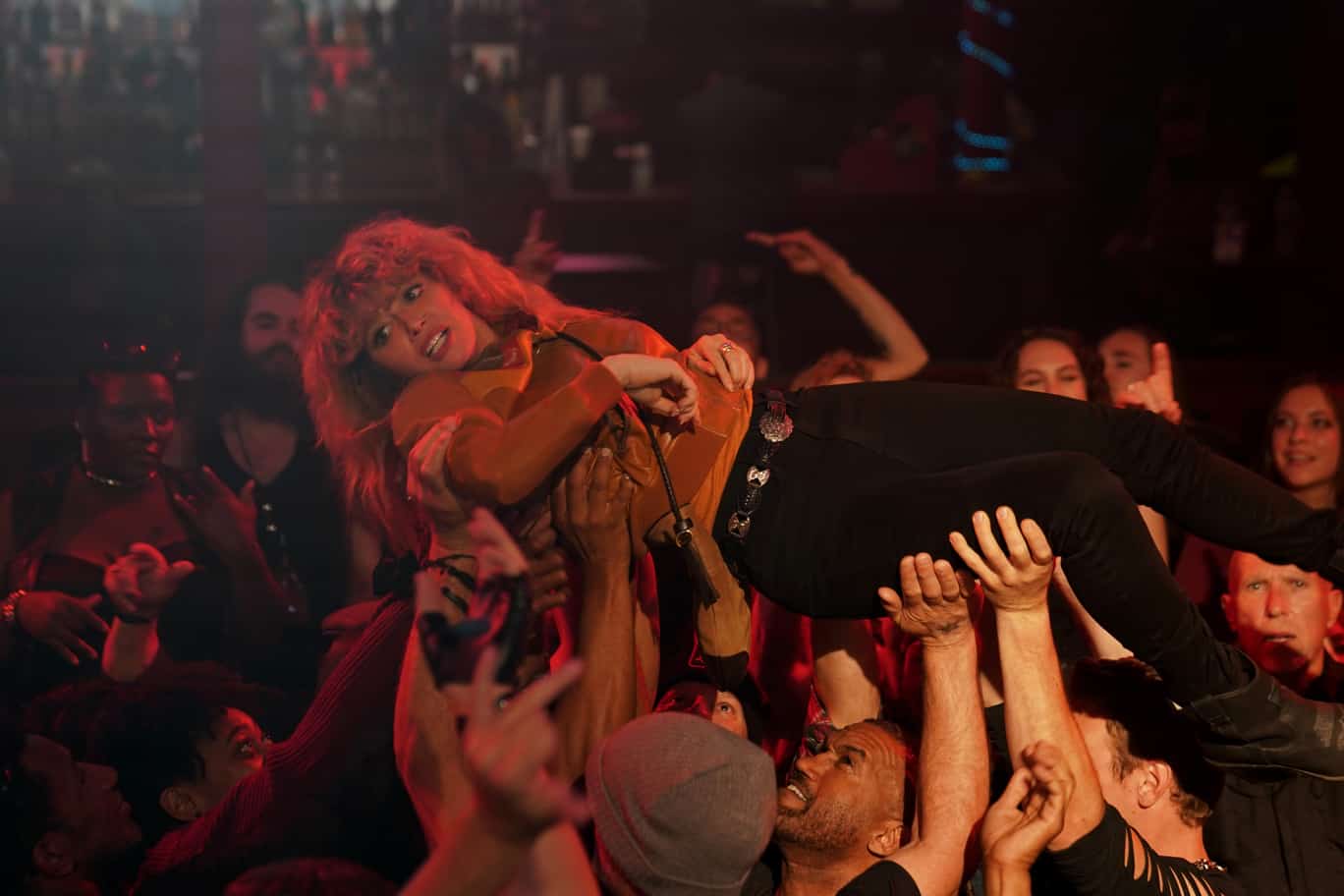 When the first "Knives Out" installment debuted in 2019, I was blown away. Mysteries can be a little stale sometimes — suspects are conveniently gathered in a contained location, a murder happens, and a charming detective must break down the events through interviews and evidence. This safe predictability is part of what I love about mysteries, but it also means I'm constantly going back to the classics to get the good stuff.
So it really stands out when a new mystery takes that structure and does something highly creative with it. "Knives Out" did just that, and I was thrilled to finally watch the second installment, "Glass Onion: A Knives Out Mystery," in December. I've become a fan of writer and director Rian Johnson, so I'll definitely tune in for his latest project, "Poker Face," which just dropped on Peacock. If you're also a mystery fan seeking new and fresh content, check out these shows and movies available on major streaming services.
Need a TL;DR? Check out the video version:
'Twin Peaks' (1990 to 1991)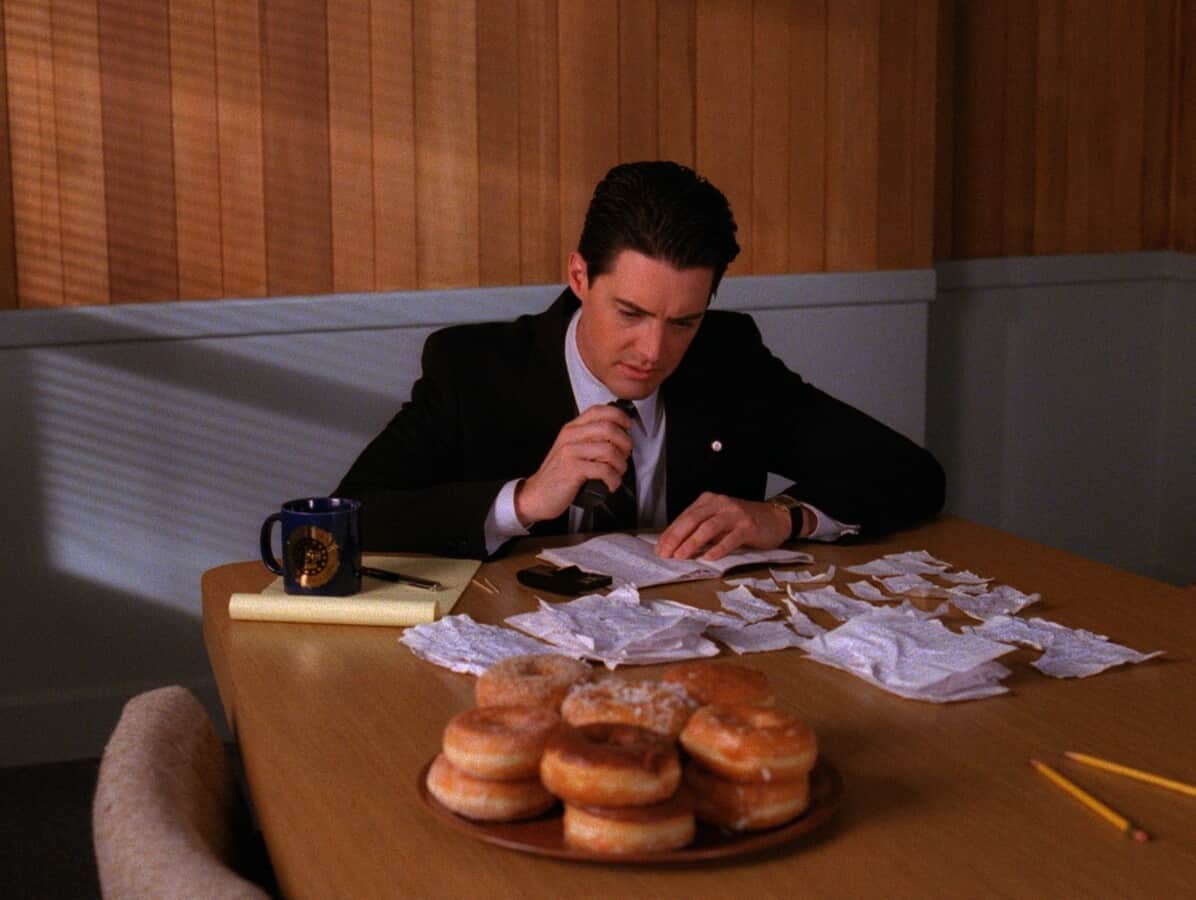 "Twin Peaks" was a defining moment in TV history. Canceled after two short seasons in the early 1990s, it has since been recognized as one of the greatest shows of all time. Decades after its release, a devoted cult following was still demanding more until it was finally brought back for a third season on SHOWTIME in 2017.
The David Lynch–directed mystery follows the investigation into the murder of a high school girl, Laura Palmer (Sheryl Lee). FBI Special Agent Dale Cooper (Kyle MacLachlan) arrives in the small town of Twin Peaks, Washington, just south of the Canadian border, where everyone has a secret. Like many mystery favorites, the show is celebrated for its quirky characters and offbeat humor, but it's also set apart by its surrealist style and landmark cinematography.
If you're a mystery fan who hasn't seen this TV classic, catch the original two seasons of "Twin Peaks" on Paramount Plus and the 2017 limited series with a fuboTV subscription.
'Murder on the Orient Express' (2017)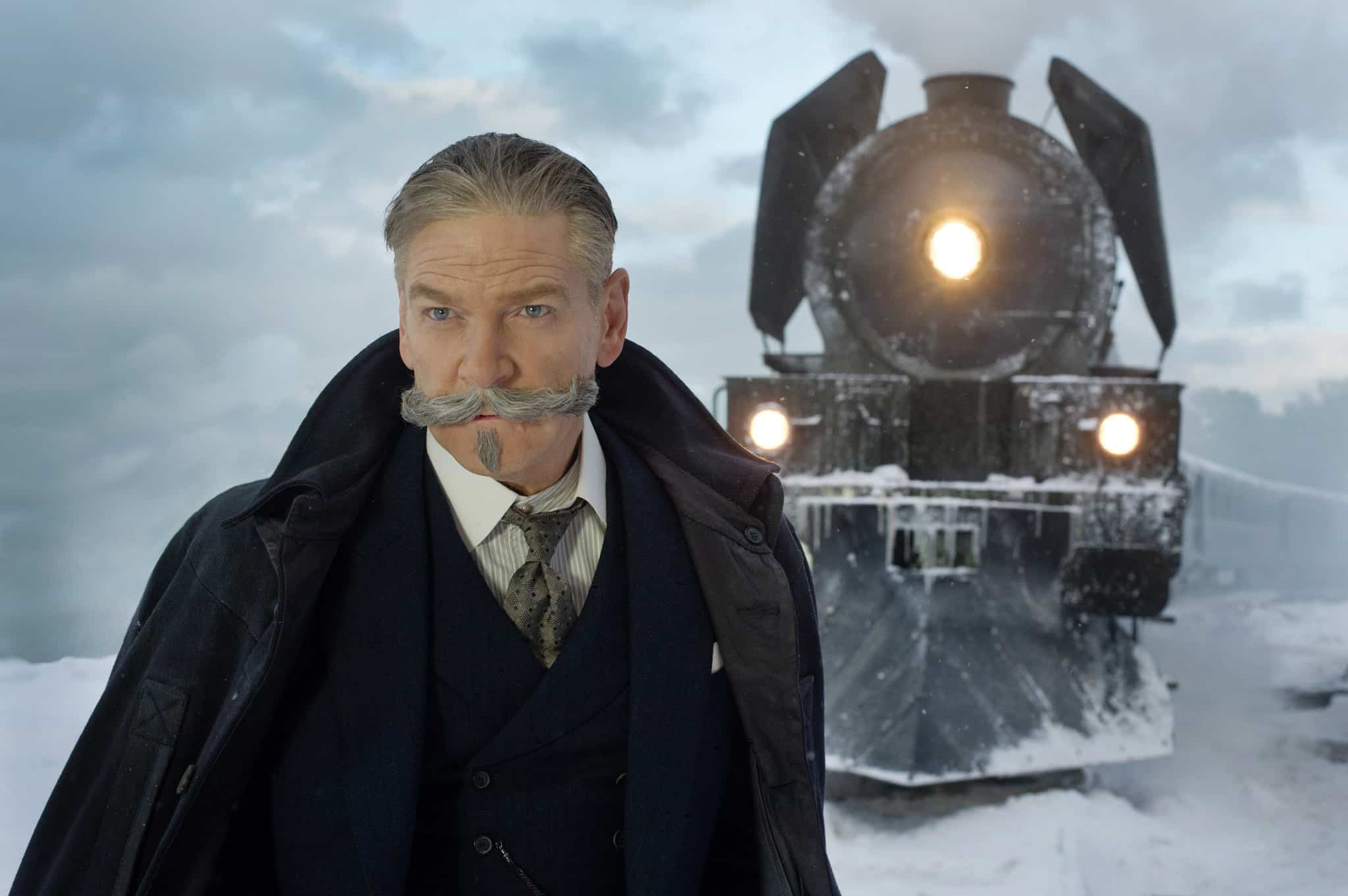 There's no talking about detective mysteries without mentioning the Queen of Crime, Agatha Christie. Half of her 66 novels follow the investigations of flamboyant Belgian detective Hercule Poirot. Her Poirot novels have been given a cinematic rebirth in recent years, with celebrated stage and film veteran Sir Kenneth Branagh stepping up to the challenge of directing and starring.
"Murder on the Orient Express" follows Poirot (Branagh) traveling from Istanbul to London by train when a fellow passenger is murdered. The case becomes more impossible as Poirot interviews each of his fellow travelers to get to the heart of the strange events. The film is a character-driven story full of twists and turns that will have you gasping with surprise until the very end.
You can watch "Murder on the Orient Express" on fuboTV. You can also catch the Poirot follow-up, "Death on the Nile" (2022), on Hulu.
'See How They Run' (2022)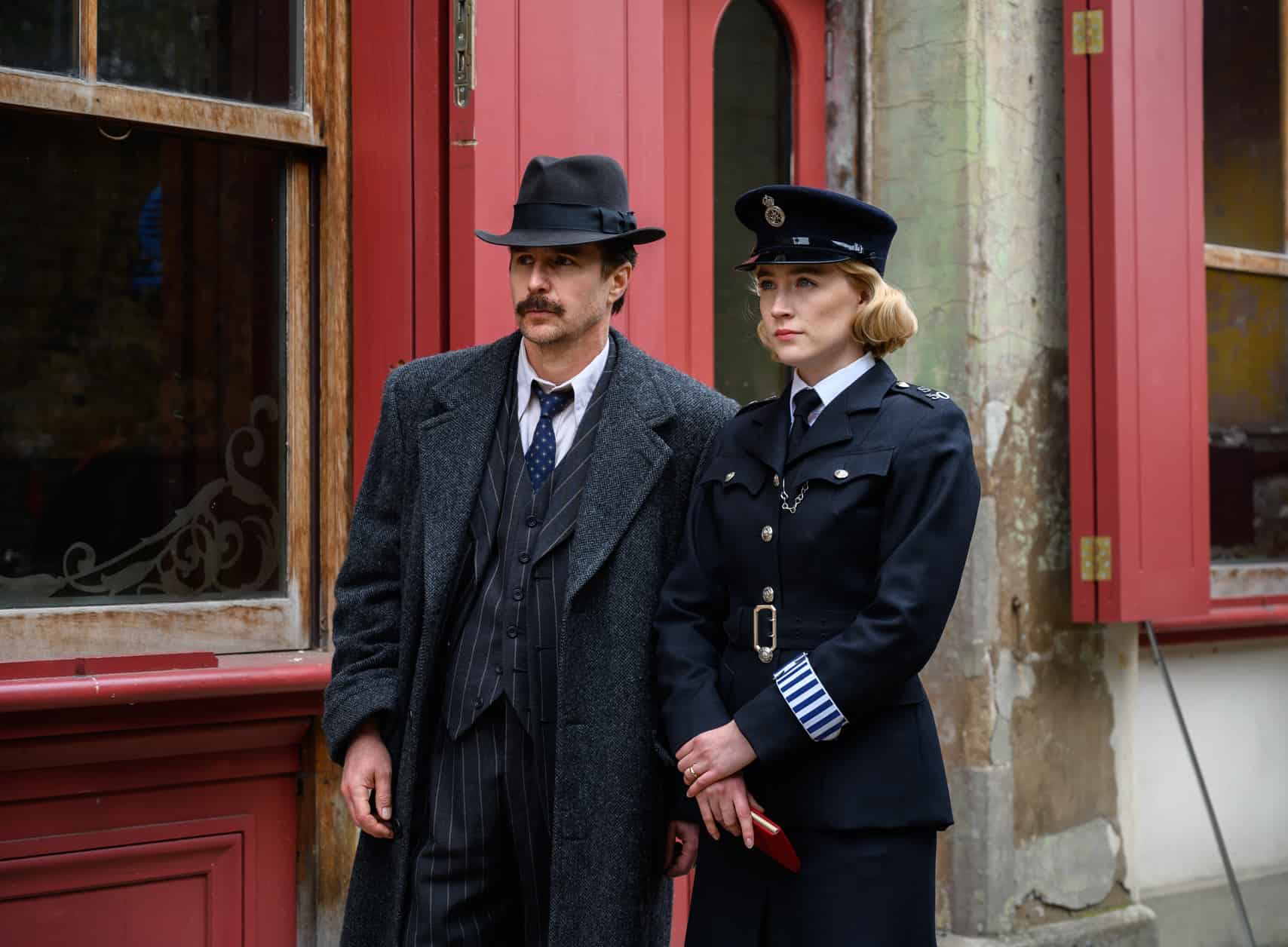 Speaking of fresh and original mysteries, "See How They Run" might take best in show for 2022, a popular year for the genre. In 1950s London, a successful play based on Agatha Christie's "The Mousetrap" is in negotiations for a film adaptation. Brash and opinionated Hollywood director Leo Kopernick (Adrian Brody) is set to make the film, but he's murdered backstage after arguing with the cast. On the case are veteran inspector Stoppard (Sam Rockwell) and rookie constable Stalker (Saoirse Ronan).
The show's mystery pokes fun at itself and the tropes of the genre while keeping audiences enthralled by the plot. Distinguished stars Rockwell and Ronan bring an undeniable charm while playing off each other's nuanced humor.
Highly stylized and a little meta, "See How They Run" is a thoroughly enjoyable watch. Catch the 2022 hit with a Max subscription.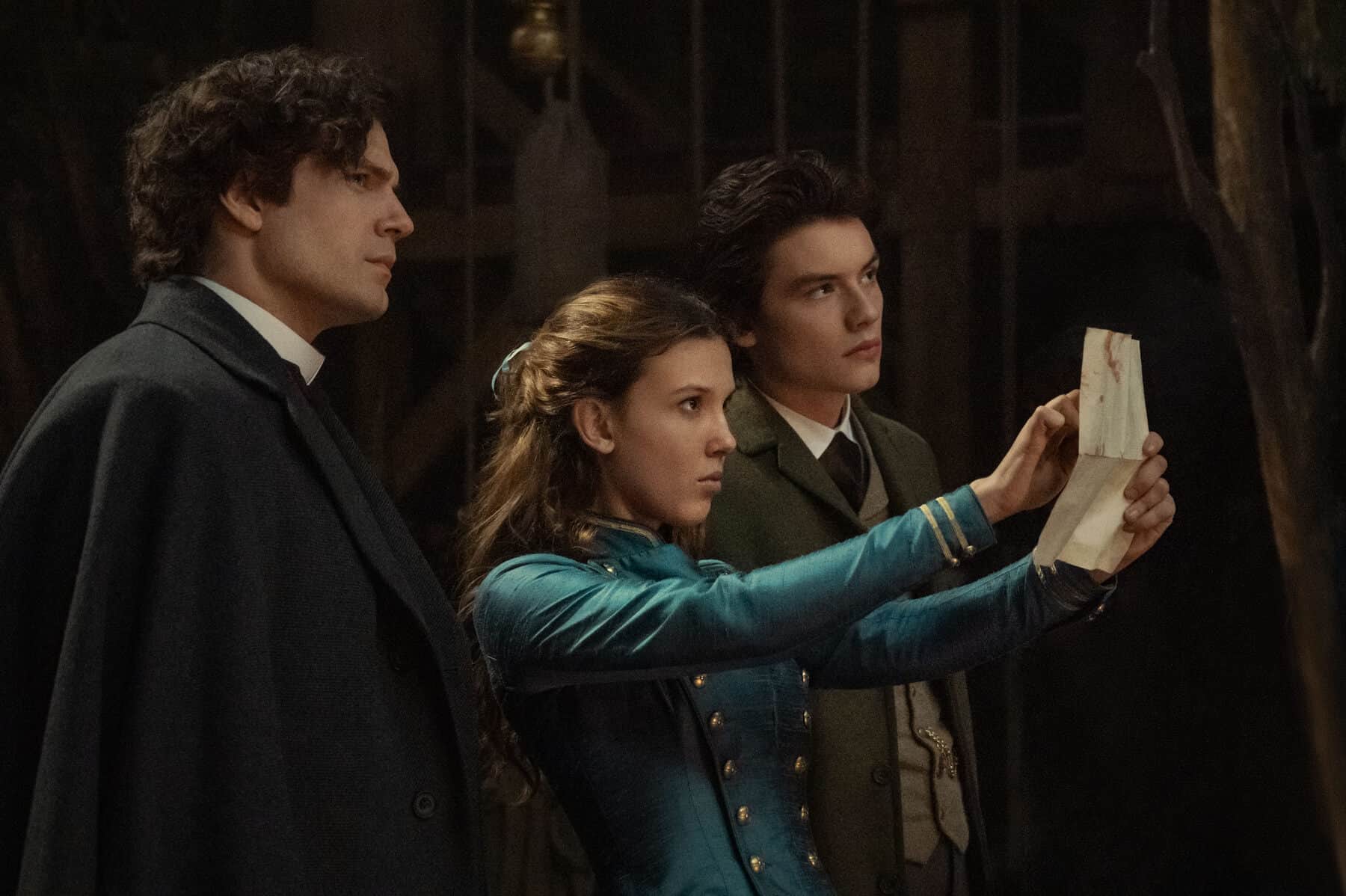 Would the detective mystery genre even exist without Sherlock Holmes? The character is so beloved and enduring that audiences are still looking for fresh takes on him 135 years after his first appearance in 1887's "A Study in Scarlet." "Enola Holmes" (2020) provided a window into the Sherlock Holmes universe through the eyes of his spunky teenage sister and became an instant sensation.
"Enola Holmes 2" and its cleverly woven plot seems even more refined than its predecessor. Star Millie Bobby Brown matures into her character, and the film balances letting her shine while giving audiences more of Henry Cavill's charming Sherlock. It follows Enola Holmes' efforts to set up a female detective agency and a missing-persons case that entangles her in a far-reaching conspiracy.
If you're looking for a family-friendly mystery with solid values and lots of entertainment, check out "Enola Holmes 2" on Netflix.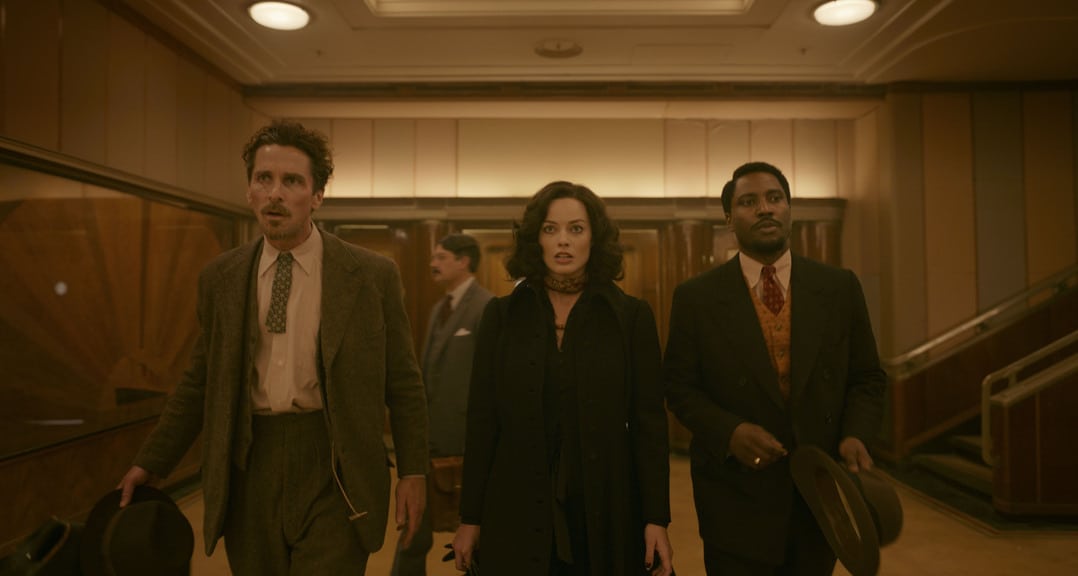 This period-comedy-mystery-meets-political-thriller is a star-studded whirlwind you can't miss. The story is loosely based on an actual 1933 political conspiracy known as the Business Plot. In the film, three old friends — a doctor, a nurse, and a lawyer who bonded during World War I — come together to solve the highly suspicious murder of a retired U.S. general. This is no straightforward case, and the trio soon finds itself involved in a complex international conspiracy with far-reaching implications.
Featuring performances by Christian Bale, Margot Robbie, John David Washington, Anya Taylor-Joy, and Robert De Niro, "Amsterdam" is an ambitious and detail-rich whodunnit that won't disappoint mystery fans. Stream it now on Max.
'Poker Face' (2023 to Present)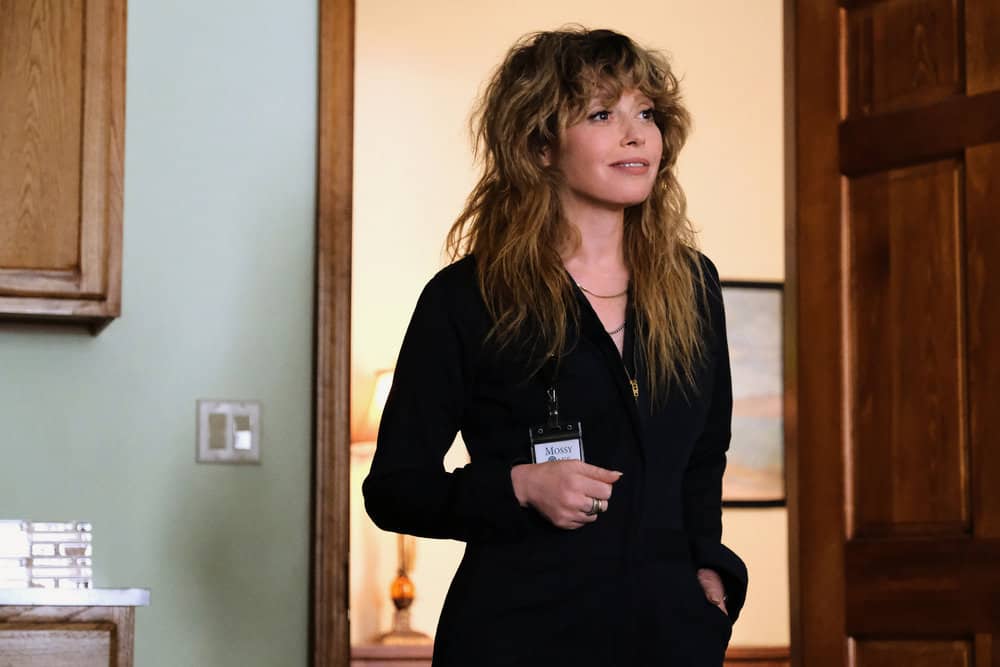 From the writer and director of "Knives Out" comes a new mystery series we're so excited about we can barely wait for Thursday night each week. Emmy award-winner Natasha Lyonne plays Charlie Cale, a casino worker and all-around cool chick with a unique ability to detect lies. After going on the run from her former employers, Charlie finds herself solving a series of mysteries along the way.
Critics have lauded Lyonne's starring performance and the creativity with which the writers work within the constraints of a case-of-the-week crime procedural. If you're looking for a classic detective mystery boosted by some rock-and-roll edge, check out "Poker Face," now streaming on Peacock.