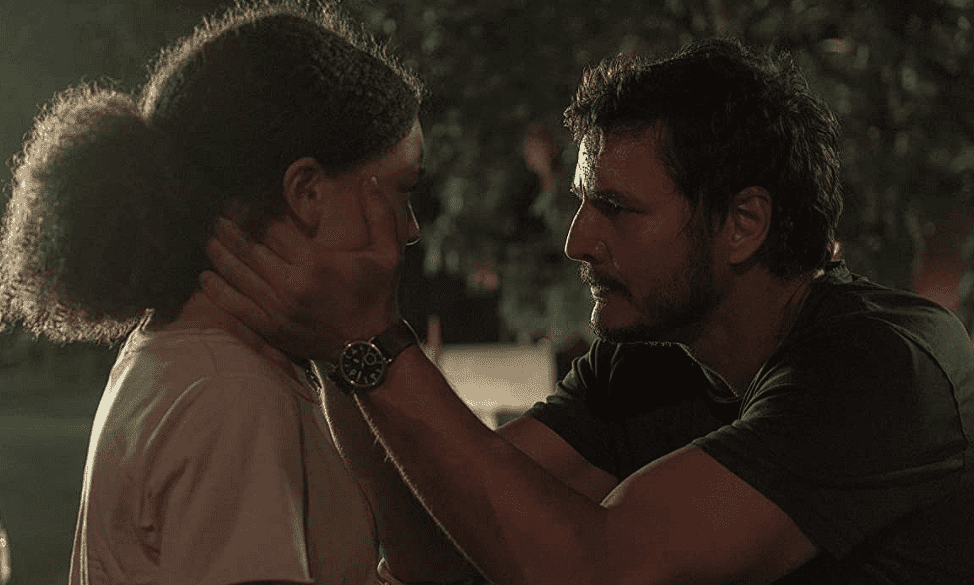 It's natural to feel a sense of envy for some of the characters when watching TV. Maybe you want the gorgeous looks of your favorite heartthrob, the skill set of your favorite action hero, or the car the main character drives. Or maybe you want to steal a character's dad.
Throughout the years, TV series have been full of rad dads, so go easy on yourself for wishing one could adopt you. Here are some TV dads that really go all out for their TV families.
Phillip Banks – 'The Fresh Prince of Bel-Air'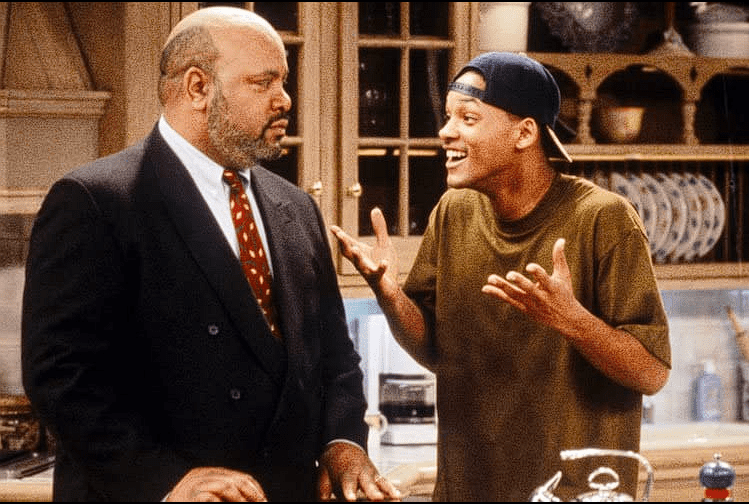 Yeah, yeah, this is Uncle Phil. But James Avery's classic '90s sitcom dad energy is strong enough to give him honorary dad status. He serves as a stand-in for Will Smith's character's biological father, and while Uncle Phil might not have been there to teach Will how to shoot his first basket (like Will mentions his father wasn't around for), he's still there to love, support, and coach Will's character through navigating the complexities of growing up. In the classic (if heartbreaking) episode where the audience meets Will's father, it's Uncle Phil who embraces an angry, crestfallen Will when he asks, "How come he don't want me, man?"
Ron Swanson – 'Parks and Recreation'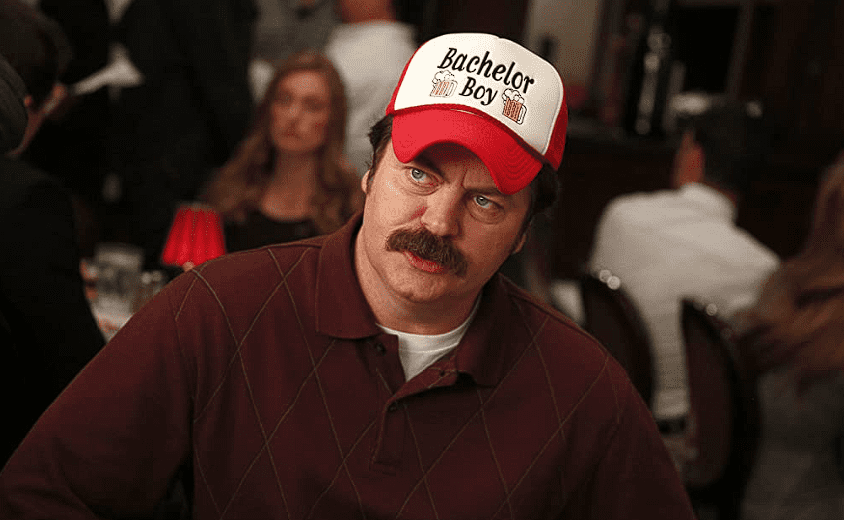 Maybe Ron Swanson (Nick Offerman) is a little surly, but he's a man who knows what he's about, especially when ordering party platters that feed 12 people. Ron Swanson is a TV dad who will teach you all kinds of useful life skills, like avoiding your crazed ex-wife who can smell fear, the proper way to order a steak, and selecting the right scotch to pair with it. Like Joel from "The Last of Us" (in which Offerman also makes an appearance), Ron Swanson is the kind of dad who will teach you how to survive, either by teaching you to fish so you can prepare your own dinner or by teaching you the right way to avoid the banality of work meetings. He's the kind of TV dad who isn't a father to just his own literal children, but also to his gaggle of dopey co-workers (looking at you, Andy). He is a repository of gruff wisdom occasionally of dubious quality but always entertaining.
Walter White – 'Breaking Bad'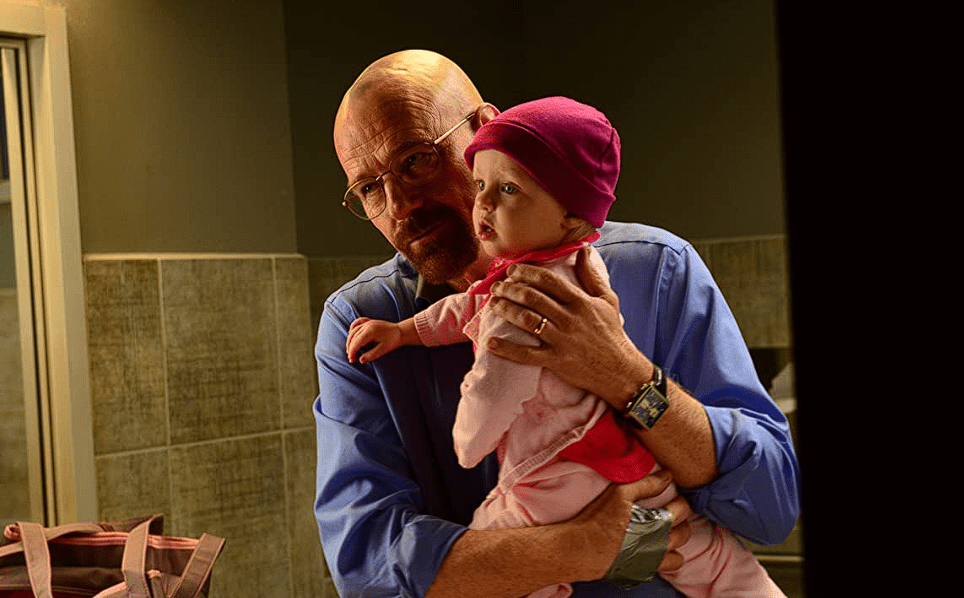 Hear me out: Walter White (Bryan Cranston) is a provider. He is a hustler. He is a man who will do whatever is necessary by whatever means to survive. Yes, maybe "cooking meth" and "establishing a drug empire" aren't traditional fatherly lessons, but they're lessons that Walter White could teach in spades (especially since he was a chemistry teacher before the whole blue meth thing). Walter White wasn't going to drag his family into financial ruin for his cancer treatment, and he wasn't going to let his son watch him fade away into an emaciated husk of his former self. He even guided his eventual right-hand man, Jesse (Aaron Paul), into his drug trade, teaching him to cook meth and navigate the intricacies of the black market (as) safely (as possible). While the lessons he taught weren't the most moral or even legal, Walter White still taught them.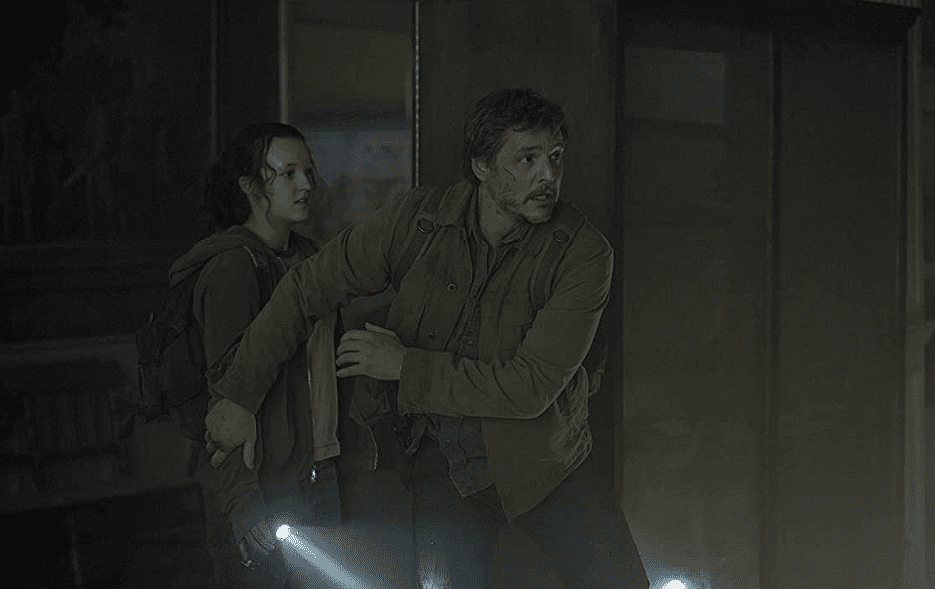 HBO's "The Last of Us" has managed to become a sensational hit almost immediately, in part because of Pedro Pascal's portrayal of grizzled, tortured, post-apocalyptic, reluctant father figure Joel. While fans of the show (and video game series) will know that Ellie (Bella Ramsey) isn't Joel's biological daughter, we see him taking on the role of her de facto protector, teacher, and emotional support system. The fact that he does all this while navigating a fungal-zombie outbreak makes it even more impressive. Joel is the kind of TV dad who will teach you how to survive, which is a pretty tall order in the world he inhabits.
Gomez Addams – 'The Addams Family,' 'Wednesday'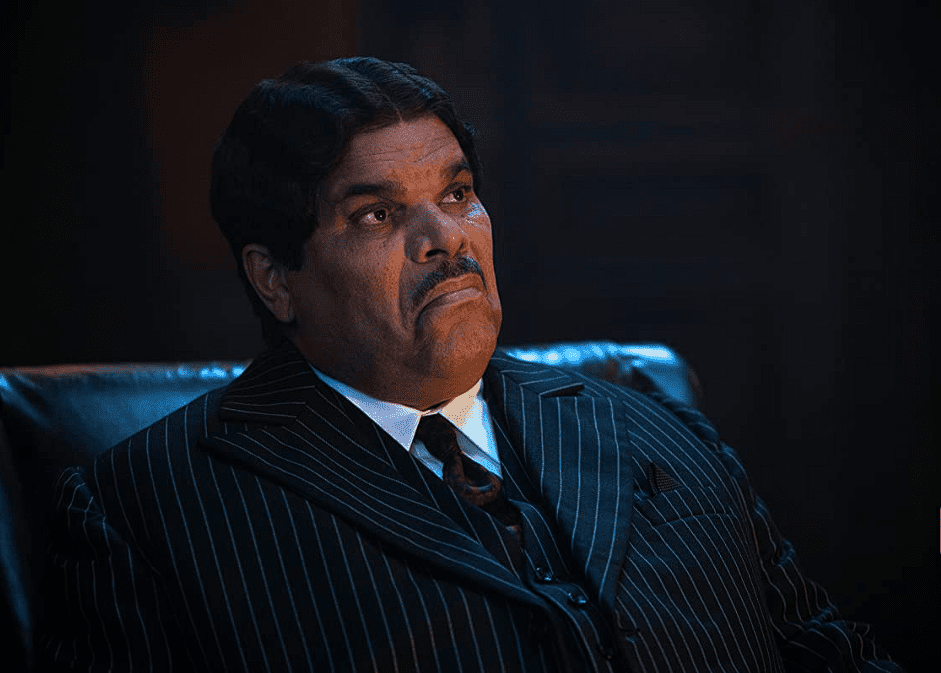 Not everyone appreciates the "altogether -ooky" aesthetic the Addams family brings to the table, but it's hard to deny Gomez's fatherly attributes. With Luis Guzman's portrayal in the Netflix original "Wednesday," we see a loving, kind father who supports his children (even in their more macabre interests and pursuits) and loves his wife to a fault. In the 1991 "The Addams Family" film on Paramount Plus, Raul Julia plays Gomez as an eccentric spitfire of a father, prone to sudden bursts of spontaneity. In any of his iterations, of which there are several, Gomez is a sentimental, chipper father figure that any blossoming black sheep or weirdo would love to have.
Bob Belcher – 'Bob's Burgers'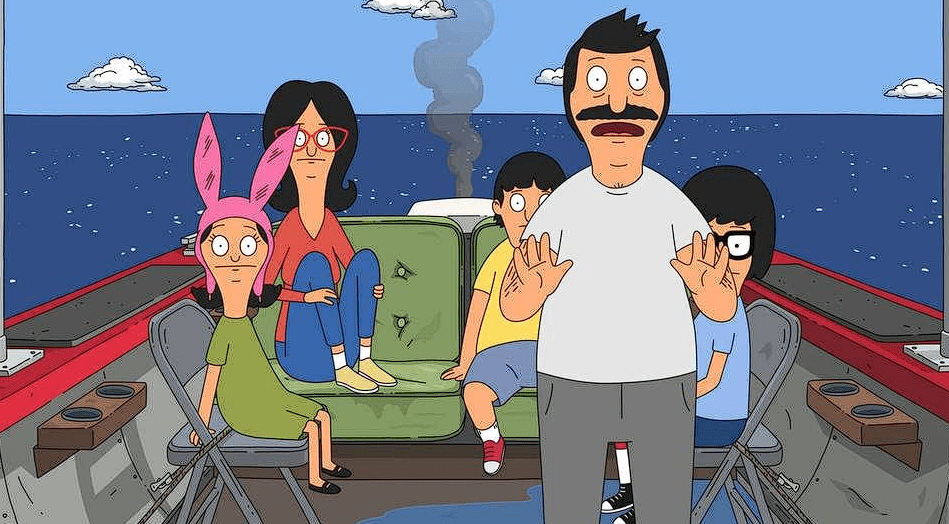 Speaking of weirdos, it doesn't get much weirder than Bob Belcher's (H. Jon Benjamin) family. Between fart-noise-obsessed Gene (Gene Mirman), butt-crazed Tina (Dan Mintz), future criminal mastermind Louise (Kristen Schaal), and his well-meaning but decidedly extra wife Linda (John Roberts), Bob Belcher is an incredibly patient man. He works hard to support his family, barely scraping by but filling their lives with a much-needed sense of stability and normalness. Yes, Bob is a little odd and finds a suspicious amount of joy in developing pun names for the burger of the day, but he also exemplifies the phrase "If you can't beat 'em, join 'em" — and join 'em he does. His frequent exasperation at his family's hijinks is hilarious, and his deadpan, sarcastic quips mean he's well equipped to be an A1 TV dad.
Ned Stark – 'Game of Thrones'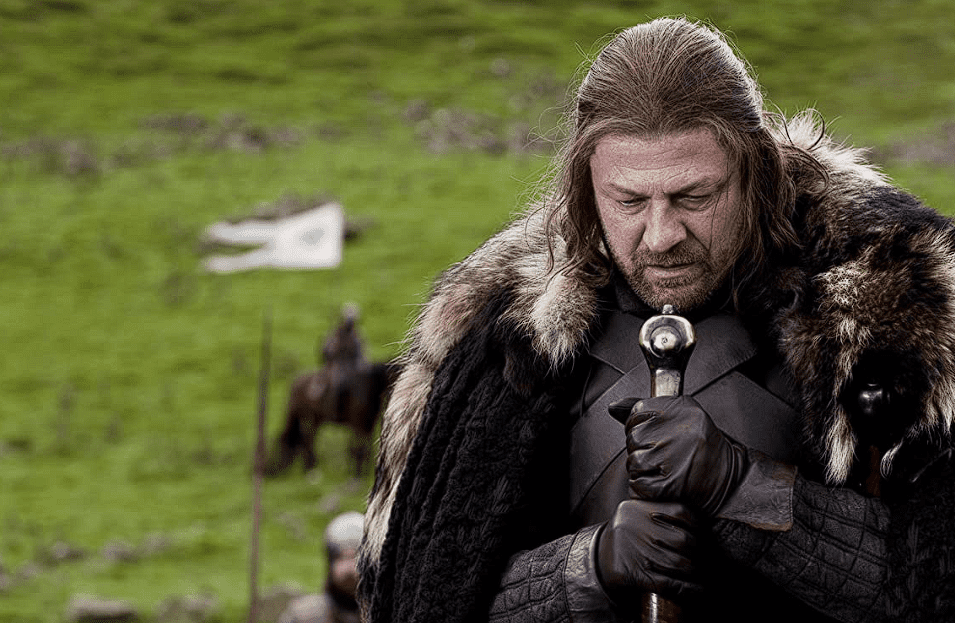 He only stuck around for the first season of "Game of Thrones" on Max before he was egregiously beheaded by his daughter's crush (ouch), but Ned Stark (Sean Bean) is one hell of a TV dad. He struggles to navigate the intricacies of having daughters and maneuver the corrupt political climate he moves to. Still, he inspires limitless loyalty from his children, alleged bastards, and even wards. All Ned wanted to do was live out his days as Warden of the North in peace, but in taking to King's Landing to help his friend, he was trying to teach his children the importance of doing the right thing, all while helping the realm.
Geralt of Rivia – 'The Witcher'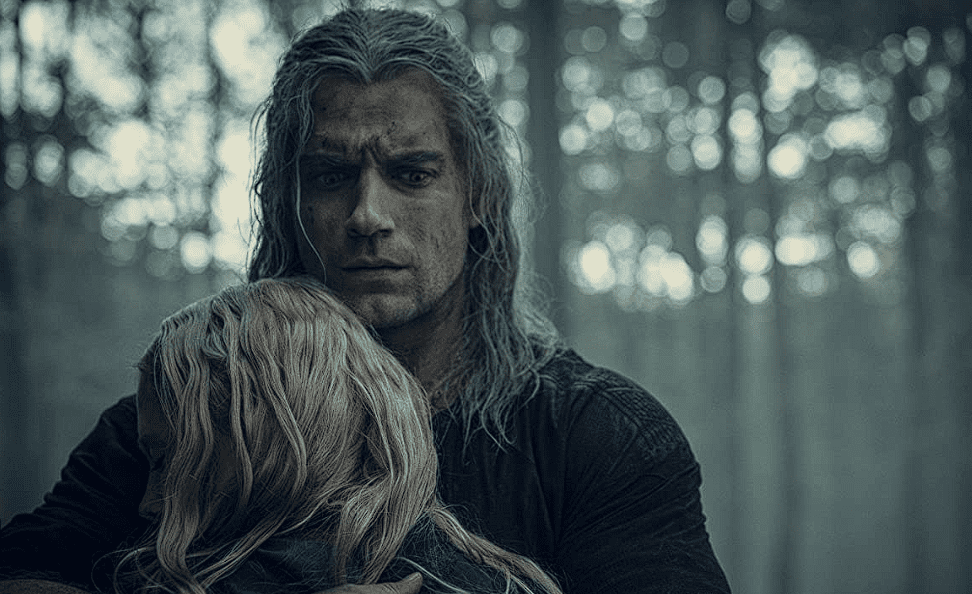 Similar to a couple of others on our list, Geralt of Rivia (Henry Cavill) isn't anyone's biological father. He does, however, take on a fatherly role in protecting his "child surprise," Ciri (Freya Allan). Like some other TV dads we've mentioned, Geralt is a little on the gruff side: He's known for deadpan F-bombs and just generally being annoyed to be there (like we were when we watched "The Witcher: Blood Origin"). But he does care for Ciri. He looks after her, protects her on the road, trains her at Kaer Morhen, and otherwise serves all the functions a father would in "The Witcher" universe. With Cavill leaving "The Witcher" series, we'll have to get used to a new TV daddy after season 3, which is scheduled to premiere on Netflix this summer.
Din Djarin – 'The Mandalorian'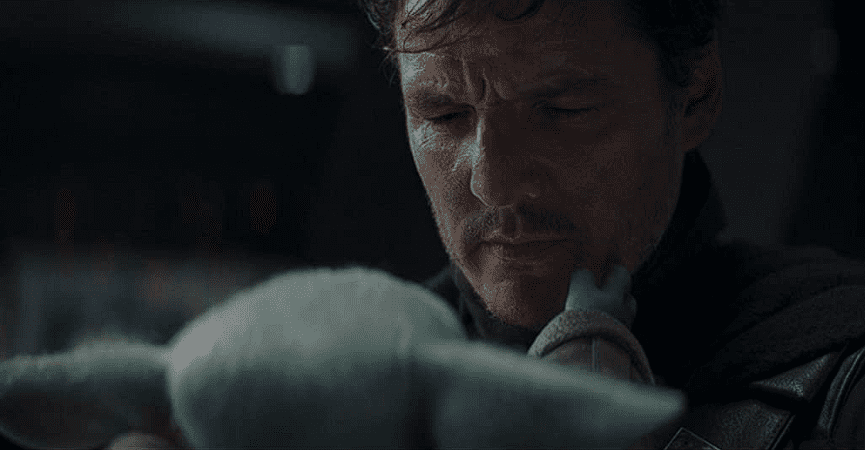 We rarely hear his name, so you'll be forgiven if you need a reminder, but Din Djarin (Pedro Pascal), aka "The Mandalorian," is the Star Wars universe dad we never knew we wanted until we got him. Once again, Din Djarin isn't the biological father of the fledgling critter he protects, but that doesn't stop him from developing a strong bond with Grogu (no, he is not "baby Yoda"). Despite not knowing the best way to raise Grogu, Din Djarin kept trying to protect and do right by our little green friend. Here's hoping season 3 shows Grogu in his cute little beskar chain shirt when it debuts on Disney Plus.
Carl Winslow – 'Family Matters'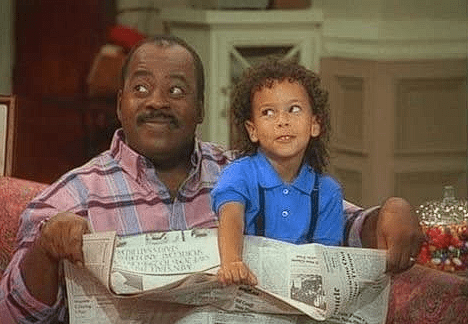 While we have highlighted some particularly patient TV dads, none are as patient as Carl Winslow (Reginald VelJohnson). If he can put up with Urkel (Jaleel White), he can put up with anything. It's safe to say that Carl Winslow is the most patient man, fictional or real, to ever wear a police badge. Through his actions in the show, viewers learn important lessons in resolving relationship conflict, and while he can come down pretty hard on his children, Carl Winslow takes his role as head of the household incredibly seriously.
Danny Tanner – 'Full House'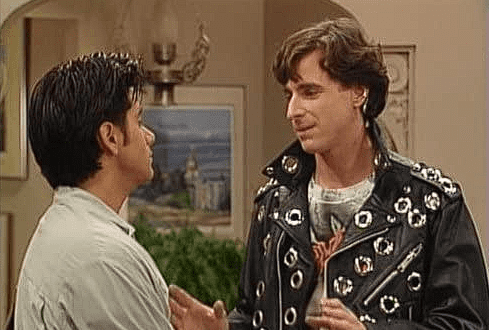 Danny Tanner (Bob Saget) is several classic TV-dad tropes lumped into one. He's under the impression that he's objectively cool (despite his kids' disagreement), protective of his daughters, and a neat freak. He's classically firm but forgiving, authoritative but not authoritarian, and is just doing his best to make sure his daughters and Kimmy (Andrea Barber) can enjoy their home as much as possible.
Plus, if Danny Tanner adopts us, we get Uncle Jesse (John Stamos) as part of a package deal, right? Rewatch this ABC classic on Hulu.
Fred Sanford – 'Sanford and Son'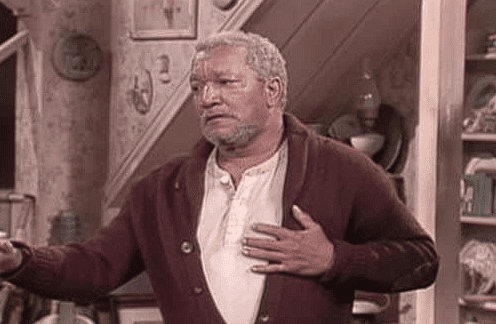 There's an entire generation of standup comedy fans that would likely jump at the chance to be adopted by Redd Foxx if only to hear his raunchy jokes in person. While his prejudices haven't aged gracefully, Fred Sanford's love for his son is undeniable. Yes, Fred G. Sanford (the "G" is for "Going to get canceled in the future for his sexist behavior and racist comments") is, by all accounts, a grumpy, cantankerous old man. Still, once you look past the parts of him that are a "product of his time," you find a man who will teach you perseverance, ingenuity (Who knew Ripple could be mixed with so many different things?), and some street smarts. And you'll fall over laughing while you learn them because his quick wit is unmatched.
Phil Dunphy – 'Modern Family'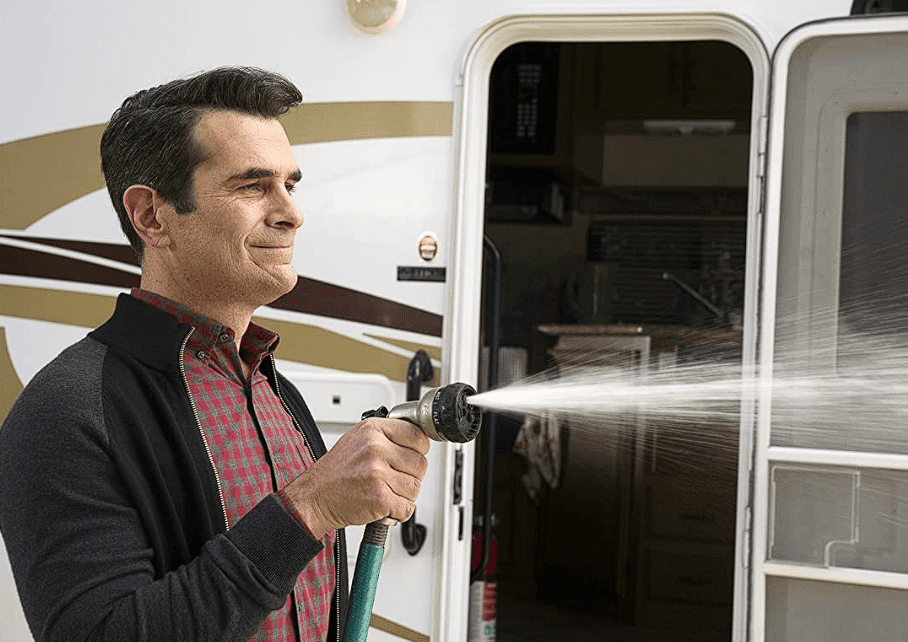 Here we have an extension of Danny Tanner's "cool dad" (Spoiler: They are not cool) ethos. Phil Dunphy (Ty Burrell) has a lot to teach his TV family, like how to choose the perfect gift and when to take the high road in stressful situations (and when not to). His character has a childlike fun-loving streak that paints him like a golden retriever. Watching him catch his verbal faux pas and accidental double-entendres really cements that trait. He's reliable, trustworthy, and an excellent confidant for all his family members. On top of that, he's full of excellent, if vaguely dubious, advice, the way all TV dads should be.