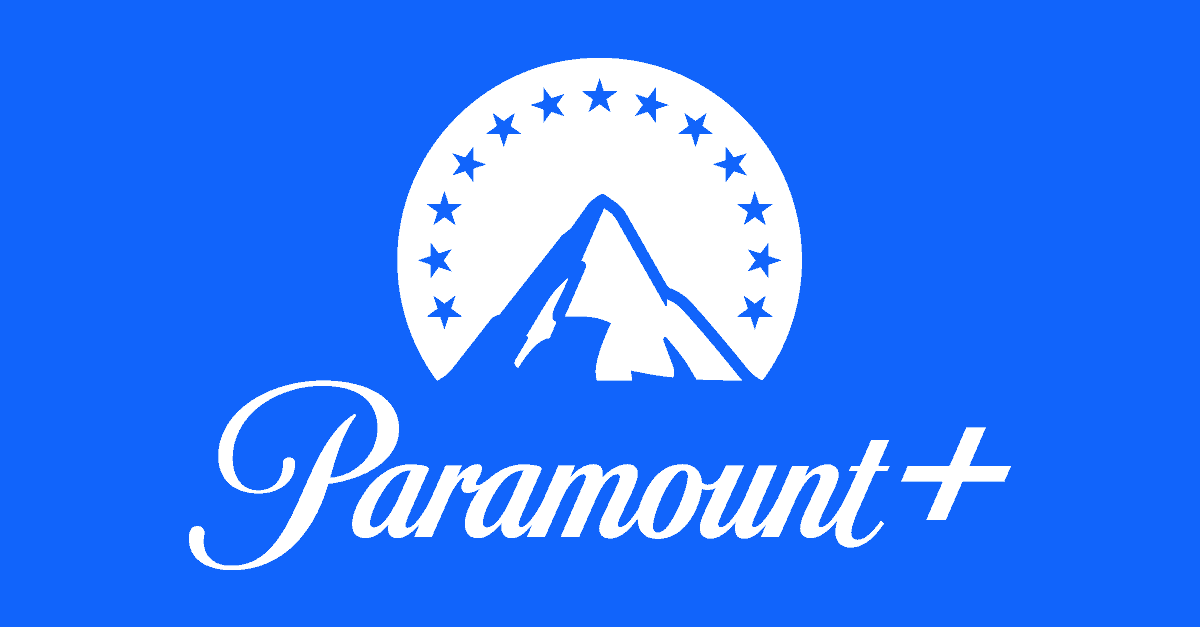 On-demand and live content from ViacomCBS
The on-demand subscription streaming services market continues to expand. With Disney, Apple, and HBO having launched new streaming services in the past two years in order to appeal to the cord-cutting generation, other brands are quickly following suit. The newest streaming service contender in the game is Paramount Plus. Previously known as CBS All Access, Paramount Plus is a rebrand that offers a lot more content and exciting new features. With so many great streaming services to choose from already, and many new ones constantly trickling into the market, trying to pick the right option can feel like a daunting task. As more people continue to cut the cord, it's crucial they have all the necessary information to find a service that's going to be the best fit for them.
Owned and operated by ViacomCBS Digital, Paramount Plus offers a wide range of movies, on-demand shows, live news and sports. The platform launched on March 4, and if you're considering joining, here is everything you need to know about what Paramount Plus offers, including the price as well as the latest and greatest shows and movies to look out for. For even more on Paramount Plus, be sure to check out our Paramount Plus review.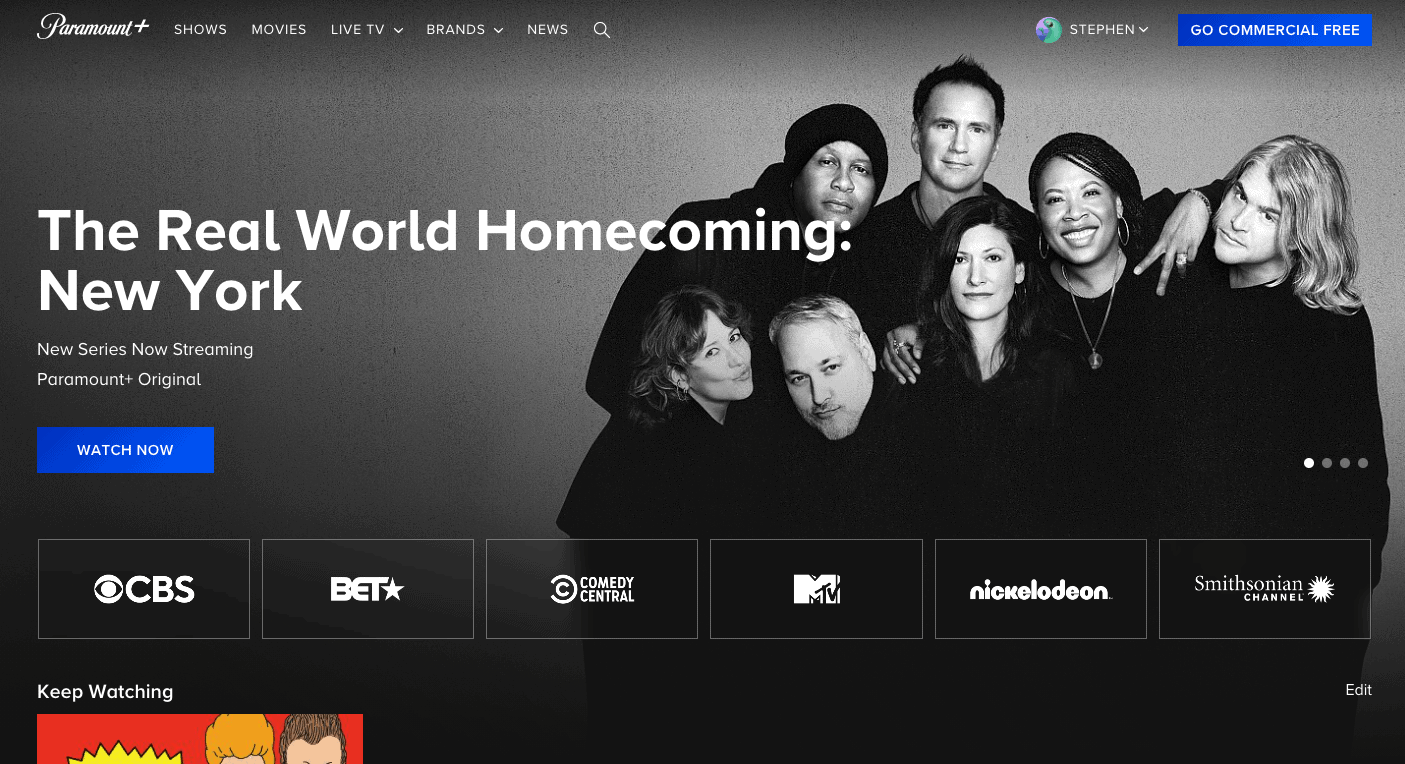 What Can I Watch on Paramount Plus?
If you are already subscribed to one of the other popular streaming services, you might be wondering whether it's actually worth it to add Paramount Plus to your lineup. Although it doesn't offer a library as extensive as that of Netflix or Amazon Prime Video, Paramount Plus has a lot for you to watch. It currently offers a wide array of content to choose from, including breaking news, live sports, as well as on-demand shows and movies. The service has over 30,000 episodes and 2,500 movies from channels like:
Paramount Pictures
CBS
BET
MTV
VH1
Nickelodeon
Comedy Central
Smithsonian Channel
…and more!
It also still offers its original hits, like "The Twilight Zone," "Star Trek: Discovery," and "The Good Fight." But now there's even more to choose from with original and exclusive content such as Nickelodeon's "SpongeBob SquarePants" and "Kamp Koral," as well as fun stuff for the kids like "Paw Patrol," "Bob the Builder," and "iCarly."
There are also many shows for the grown-ups to keep an eye on, including:
1883
1923
Clarice
NCIS
Blue Bloods
The Good Wife
Survivor
FBI
Love Island
RuPaul's Drag Race All Stars
16 and Pregnant
It's not just on-demand content — Paramount Plus has live content for you to stream, too.
Sports junkies can stream NFL games, UEFA Europa League matches, UEFA Champions League matches, select UEFA Women's Champions League matches (including the final), the Masters, and even AHL games.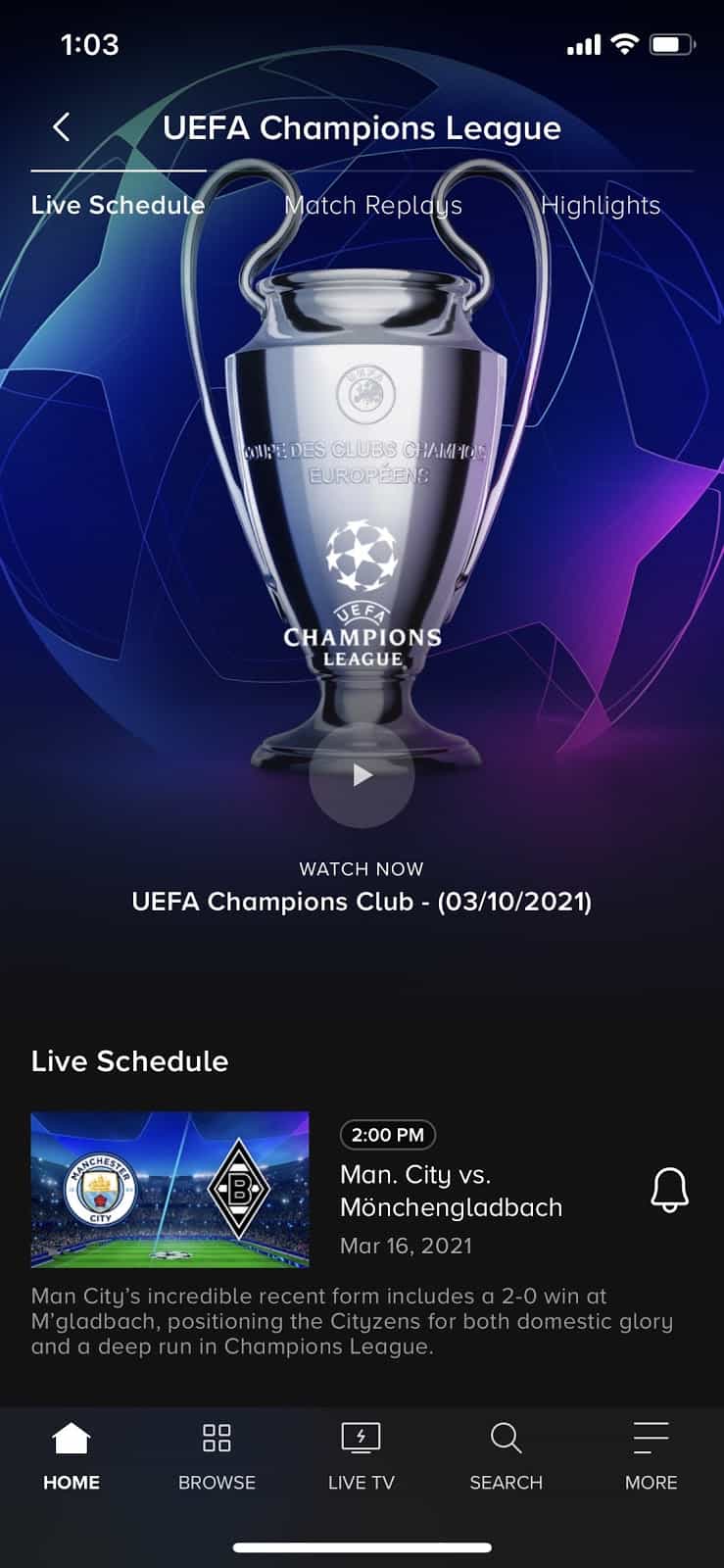 Paramount Plus also plans on streaming big-screen movies 45 days after they play in theaters. They have already announced "A Quiet Place Part II" and "Mission: Impossible 7" as upcoming releases that will get this treatment.
Last but not least, there are currently four livestreaming stations available on Paramount Plus for those who enjoy live content:
CBS (Local Station)
CBSN (24/7 News)
CBS Sports HQ
ET Live
Just note that your local CBS station is available in select markets only. Coverage is pretty good, but there are a few markets missing the local CBS coverage — and, of course, the local programming you'll get will be determined by your location.
What Devices Can I Use With Paramount Plus?
If you're wondering whether you have the right equipment to stream Paramount Plus, here is a list of supported devices. You can stream Paramount Plus at ParamountPlus.com as well as on Paramount Plus mobile apps for Apple iOS devices and Android devices.
Paramount Plus will also be available on the same devices as its predecessor, CBS All Access, which means you will be able to watch it on the following:
iPhone and iPad
Apple TV
Android TV
Android phone and tablet
Amazon Fire TV
Samsung TV
Vizio TV
LG TV
Roku
PlayStation 4
Xbox
Chromecast
Portal TV
Xfinity Flex
The platform allows three simultaneous streams at one time, which gives family members a chance to watch their preferred content on their own individual devices without interruption.
How Much Does Paramount Plus Cost?
When it comes to pricing, Paramount Plus offers fairly competitive rates and lets you choose between monthly or annual payment options, with the annual option saving you more than 15% compared to the monthly price. You have the choice of $5.99 per month or $59.99 per year with limited commercials. If you'd prefer to watch uninterrupted programming, you also have the option of $9.99 per month or $99.99 per year for commercial-free access.
Later in the year Paramount Plus will discontinue the $5.99 limited commercials option and introduce a new $4.99 per month plan that will not have access to the live CBS station. If you sign up then, you will only be able to choose between the new $4.99 per month plan that excludes the live CBS station, or the existing commercial-free plan. This change will not affect those who sign up prior.
Deals on Paramount Plus
Even though Paramount Plus already comes at a great price, we still love finding great deals and promotions. At the moment, Paramount Plus is offering a one-month free trial to all new subscribers.
We always keep our eye out for any new discounts, so be sure to follow us on social media for the latest news.
How to Get a Paramount Plus Free Trial
For a limited time, Paramount Plus is offering new subscribers a free one-month trial. The offer ends on March 31. Beginning in April, the free trial will last for just one week. Use coupon code "MOUNTAIN" for a discount. . In order to sign up, just head to Paramount Plus's website or you can use other supported devices.
How to Cancel Paramount Plus
The great thing about trying Paramount Plus is that there are no long-term commitments. If you're not enjoying the platform, you are welcome to cancel or change your plan at any time.
If you want to cancel your subscription, you must do so from the app or platform where you originally created it. This means that if you subscribed to the service through the Apple App Store, you would cancel it there as well. And if you subscribed through your computer, you would cancel it through the website.
Once you are ready to cancel, simply open the Paramount Plus website in your browser and log into your account. Next, select your avatar and click "Account" from the drop-down menu. Locate the "Subscription & Billing" section, then click "Subscription." From there, you should be able to see the "Cancel Subscription" link.
After your Paramount Plus subscription is canceled, you will continue to have access to the platform through the end of the current billing cycle.
What Happens to My CBS All Access Account?
Paramount Plus replaced CBS All Access not only with a new name but also with a more extensive catalog of content in order to appeal to a wider audience. If you are a CBS All Access subscriber, your membership has automatically transferred over to Paramount Plus on March 4, and you will be billed the same price.
Final Thoughts About Paramount Plus
With so many great on-demand streaming service options, it's hard to figure out where to go for the best content, and which brand is worth the money. If you're looking to compare and contrast, you can check out our reviews of other popular streaming services including Hulu + Live TV, Sling TV, and YouTube TV.
Overall, with Paramount Plus offering a one-month free trial, there is no reason not to check out this exciting new platform.