The Roku TV: The Roku Experience Built Right In
Pros
Roku's top-notch platform is built right in (no separate streaming device required)
Access countless streaming apps and manage your subscriptions through your Roku account (optional)
Great pricing, especially on medium-sized 4K and 1080p TVs
Cons
Multiple manufacturing partners and countless models can make comparison-shopping tough
No way to replace your "Roku" without replacing the TV it's built into
OUR TAKE:

Having the user-friendly Roku platform in a simple, all-in-one device is a delight, especially for those less tech-savvy users who may be sick of having to deal with multiple devices, multiple remotes, and the dreaded "input" button.
The Roku TV at a Glance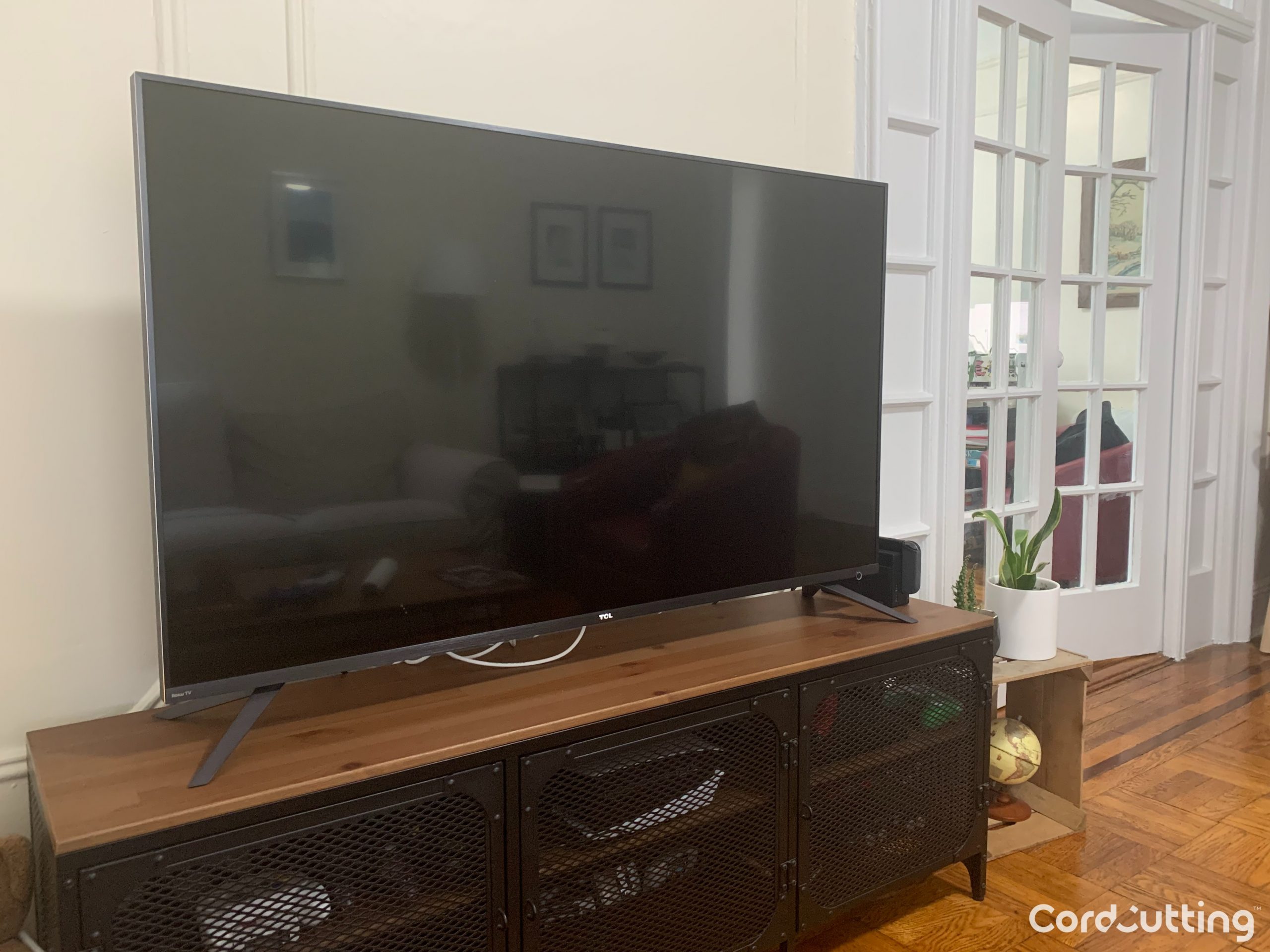 | Detail | Device |
| --- | --- |
| Price | $119.99-$2,499.99; 4K models start at around $200 |
| Streaming resolution | 720p HD to 4K UHD; 60-120 fps |
| Connectivity | Wi-Fi and Ethernet |
| Ports | Varies, but typically includes: 3-4 HDMI,  coaxial (cable/antenna), USB, Ethernet, composite video, ARC |
| Audio | Built-in speakers; digital audio output, ARC output |
| Smart-device compatibility | Varies, but can include: Alexa, Siri, Google Assistant/Google Home, Apple Airplay, Apple HomeKit |
| Other key features | Roku Voice Remote |
Roku TV Setup
One of the things I really liked about the Roku TV models I tested was how easy it was to get set up and start watching TV. Out of the box, these TVs work pretty much just like other Roku devices: You'll create a Roku account (or sign up for one if you don't already have one), log in, add some "channels" (which is what Roku calls its apps), and go. If you already have a Roku account, you can simply sign in and sync your channels, quickly adding all the familiar apps that you already have on your other Roku devices.
Setting up cable and other inputs is easy, too — just plug and play. As I'll talk about in the next section, it's very easy to find your inputs within Roku's simple menu.
Our Experience With the Roku TV
If you've read our Roku Ultra review or our Roku Streaming Stick review, you already know that we at CordCutting.com are big fans of the Roku platform. As I tested several models of Roku TVs, I was pleased with how well the Roku experience translated to the new hardware.
The most important thing about Roku's platform is that it works with such a wide variety of apps, including Netflix, Hulu, and Amazon Video. But with competitors like Amazon's Fire TV platform offering similarly huge app libraries, the user experience is key. Roku has always excelled here, especially when it comes to its simple main menu of tiled icons. It's a straightforward approach that feels a lot like the home screen of Apple's Apple TV 4K, though Roku's aesthetic is a little friendlier (albeit a little less stylish and luxurious).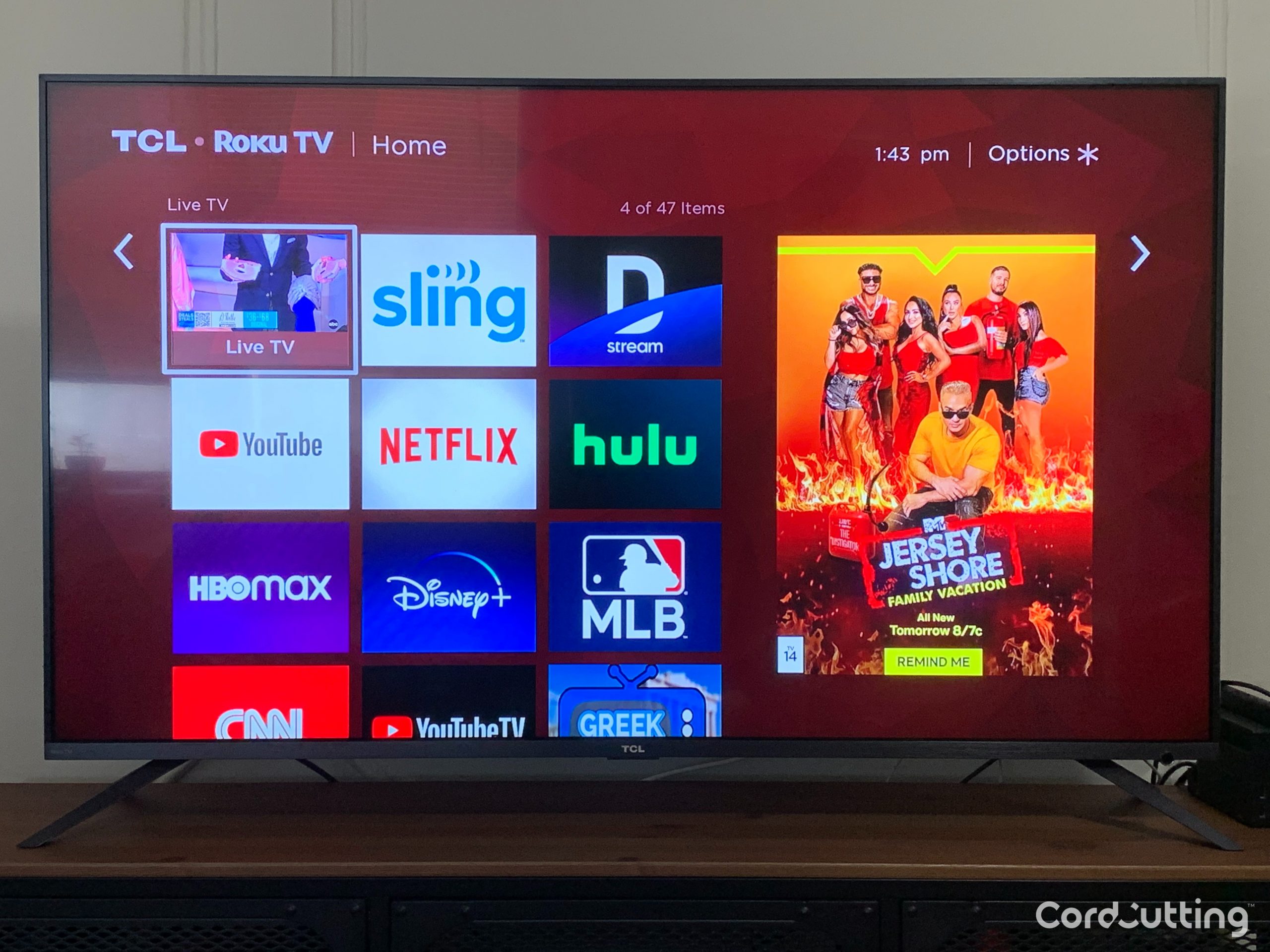 All Roku devices use this same interface — in fact, it's usually impossible to tell if you're looking at a menu screen from a Roku Streaming Stick, a Roku Ultra, or another Roku device. With the TVs, there's one major difference in the menu: Alongside your usual apps, you'll also see tiles for your TV's inputs. I really liked this approach, which keeps all of the things I want to do with my TV on one basic menu. Roku even recognizes certain devices and labels them. If it doesn't, you can always create your own label.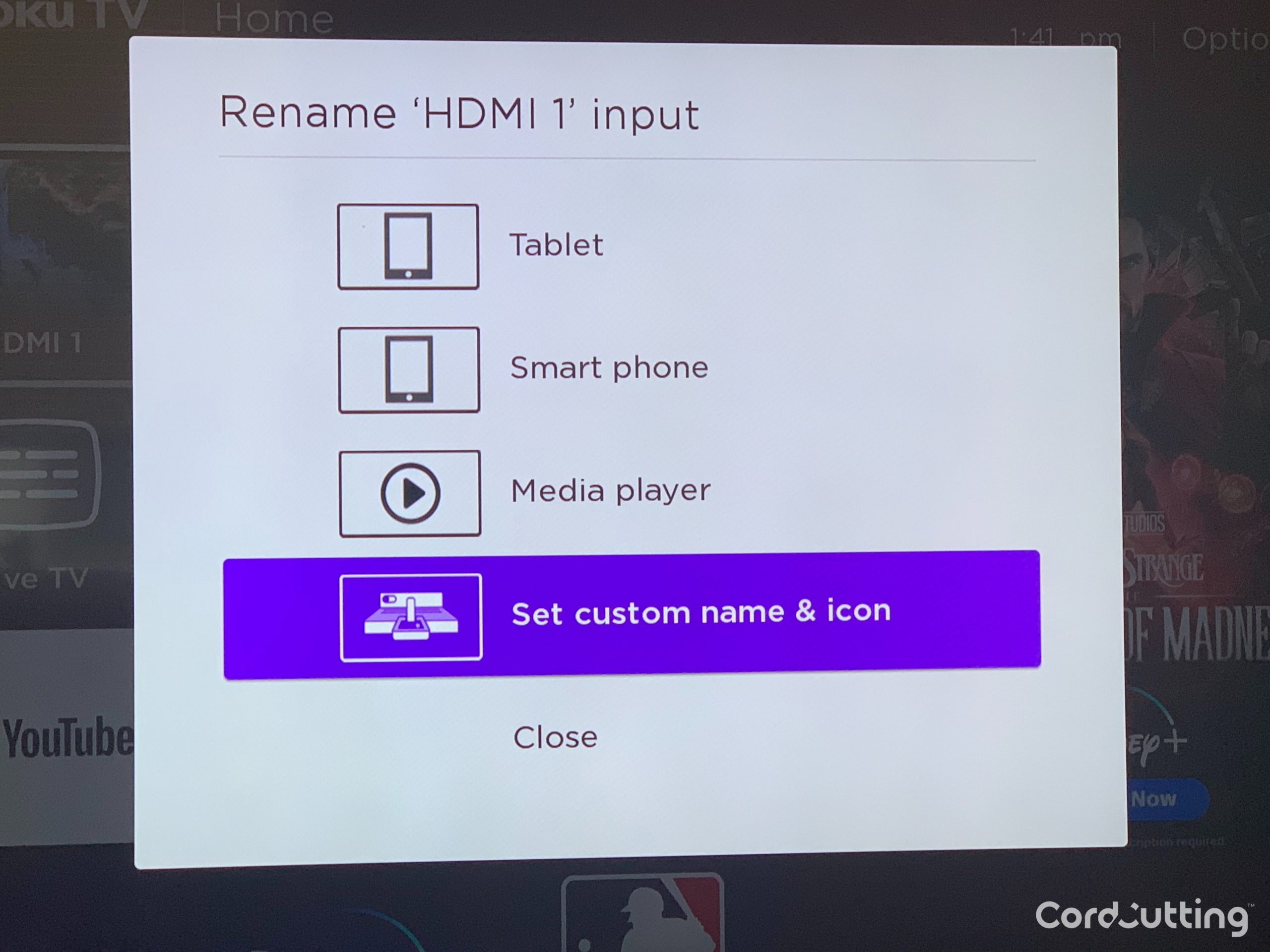 Roku TV Streaming Quality
I've tested a 720p Roku TV, a 1080p Roku TV, and a 4K Roku TV, and all of them have performed as expected. At this point, I wouldn't recommend a 720p TV (whether it be a Roku TV or any other kind of TV), simply because that level of picture quality is no longer industry standard. As I'll discuss in our section on prices and value, I think it's worth investing in one of the 4K models.
When it comes to the finer points of picture quality, Roku's TVs tend to be very solid. Analyzing TV picture quality often involves discussing high dynamic range (HDR) in general and black values in particular; the differences between the darkest shades of black can be tough for cheaper, HDR-less TVs to render. The 4K TCL 6-series that I tested could handle black values very well, particularly considering its price point.
In my testing, my Roku TV was able to load and stream video on various apps (including Netflix, Hulu, Sling TV, DIRECTV STREAM, and YouTube TV) very quickly. Streaming was high quality and consistent. Naturally, loading times were slightly faster when I used an Ethernet cable, but the difference was negligible enough that I didn't typically bother with the cable — Wi-Fi was more than reliable enough for me.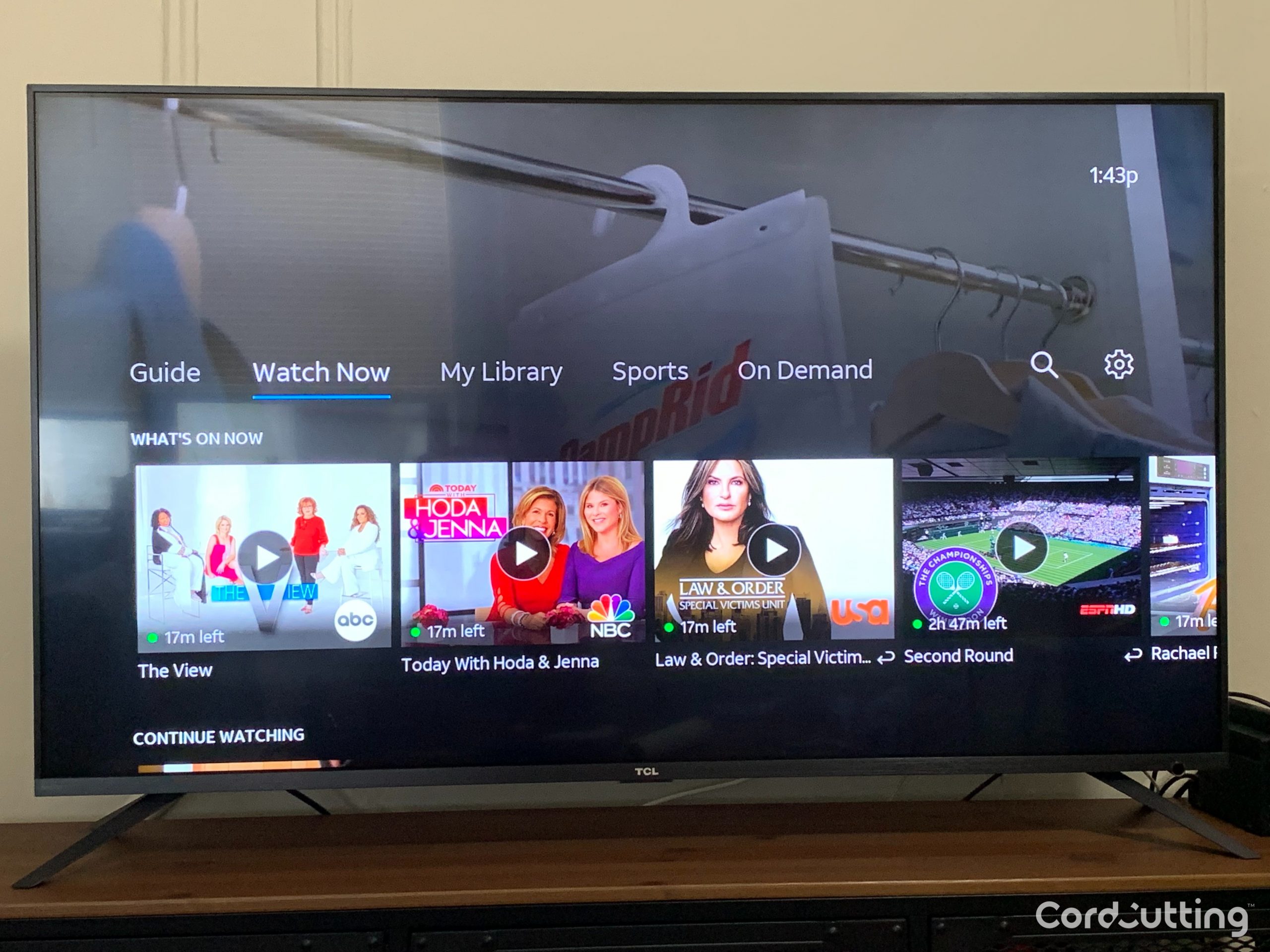 Having tested Roku TVs over a period of years, I have noticed that older models can slow down a bit as they age. The difference is relatively minor, and I doubt it will bother most users, but it does highlight one drawback to the all-in-one approach: With a Roku Ultra, you can buy the latest model for a hundred bucks and plug the new version into your old TV. With the Roku TV, the only way to get more up-to-date built-in streaming hardware is to buy a new TV.
Roku TV Value
Prices vary across the Roku TV models, so this is a good time to talk about all of those various models.
Roku doesn't manufacture TVs itself — instead, it has partnered with brands like TCL. These TV companies create the hardware, and Roku provides the software. Each brand of TV offers various models of different sizes, prices, and levels of picture quality.
Roku's few remaining 720p models are dirt-cheap, but I don't recommend buying TVs at that resolution right now. The 1080p models are also very cheap, and a little more tempting, but I think the sweet spot in value is right where you'd expect it to be: at the lower end of the industry-standard 4K models. You can get a 4K Roku TV for just two or three hundred bucks right now, and you can get a nice big one for a hundred or so more. Roku also has 8K models, but that relatively new technology comes with a big price tag.
While I haven't been able to test every brand of TV, I have spent a lot of time with several TCL models, and I've been very impressed with their quality.
The Verdict: Is a Roku TV Worth It?
The idea behind a Roku TV is to make Roku's dead-simple approach even simpler. Roku TVs house Roku's fantastic operating system — one of the best streaming options on the market —  inside the TVs themselves, and these devices manage that combination beautifully. Given the value of the affordable 4K models (and the very strong performance of the 6-series in particular), I'd recommend these smart TVs to just about anyone.