When cord cutting first emerged as a major trend, replacing sports was one of the toughest things to do. Thankfully, that has changed. Even networks that were once cable-only – like FS1, Fox's sports flagship – are now available online. If you're looking for information on how to watch FS1 without cable, you've come to the right place. The guide below contains everything you need to know to watch FS1 without a cable or satellite subscription, plus tips for grabbing FS2 and Fox's flagship network.
How to Watch FS1 Online Without Cable
Your path to FS1 is pretty simple: you're going to want to turn to a skinny bundle, one of those stripped-down cable-like streaming packages that offers streaming network channels for less than the cable giants charge. Skinny bundles come in all shapes and sizes these days, but the fact that they're delivered via the internet and generally offer at least one subscription option that's slimmer than a typical cable package helps them offer lower-priced options than their legacy counterparts.
Below, you'll find all of the trusted skinny bundles that offer FS1. As of this writing, all of them also offer live streams of Fox's flagship channel, though only in select markets – so if you're after NFL action and other sports that make their way onto the main Fox channel, you'll want to use a free trial to check your local station's availability. Most of these skinny bundles also offer FS2, but we'll cover that on a case-by-case basis below.
Hulu was a streaming video on demand (SVOD) giant long before they dipped their toe into the skinny bundle waters, but their effort is a worthy one. Hulu with Live TV's lone base package offers more than 55 channels for $39.99/month. Among those channels? You guessed it: FS1. You'll also find FS2 in the same bundle. Like every other bundle on this list, Hulu with Live TV also offers live streams of Fox's flagship channel in select markets. Read our review of Hulu with Live TV here.
Try Hulu with Live TV for free
Sling TV has a bit of a different vibe to it thanks to its à la carte subscription model. Instead of choosing between smaller and larger bundles, Sling TV asks you to choose between two that are merely different (you can also choose to subscribe to both). Then it lets you tack on smaller add-on packages grouped by genre. This allows subscribers to build a more customized skinny bundle experience. To get FS1 – as well as FS2 and Fox – you'll need to choose the "Sling Blue" base package ($25/month). From there, of course, you can add more channels as you see fit!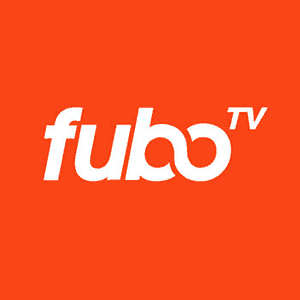 fuboTV began life as a soccer streaming service, but it has long since moved on by expanding its channel lineup to compete with more general-interest skinny bundles. There's still a sports focus here, though, which is good news for fans of networks like FS1 and FS2 – both of which are available in fuboTV's smallest base package, the $44.99-per-month "fubo" (they're also both available in "fubo Extra," a larger bundle that costs $49.99 per month). You can read our full review of fuboTV here, or you can check it out for yourself by clicking the link to the free trial below. fuboTV also offers a discount on either of its base packages for the first month of your subscription.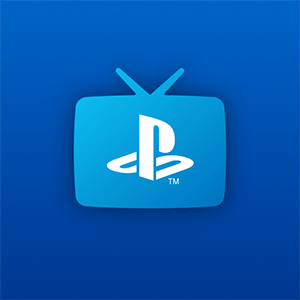 PlayStation Vue is another great option for FS1 fans (and for sports fans in general). Like some competitors, PlayStation Vue offers a selection of bundles of increasing size and price. The smallest bundle (and therefore all of the bundles, as each larger bundle includes all of the channels that its smaller compatriots do) includes FS1 and FS2, among other sports channels and Fox properties. That smallest option would be "Access," PlayStation Vue's $44.99/month option. You can try out the service via the free trial link below – just keep in mind that the free trial here is 5 days, rather than the more typical 7.
Google's skinny bundle option is another great way to watch FS1 online. The $40-per-month service includes both FS1 and FS2. The only catch is that YouTube TV is still in the middle of a region-by-region rollout, so you'll have to double-check the link below to see whether or not your market has access to the streaming service. That link is also the one to click on if you want to watch some free TV, because YouTube TV offers a free trial that lasts one week.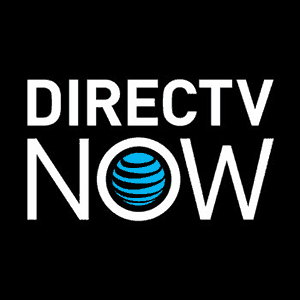 DirecTV Now is AT&T's version of the skinny bundle. It offers up a selection of bundles that grow in size and price, but you won't need to climb the price ladder to get your hands on FS1: it's right there in the very cheapest bundle, the $40-per-month "Live a Little." Getting FS2 is a little trickier. Neither Live a Little nor the $55-per-month "Just Right" package has Fox's second sports network, so you'll have to go straight for the $65-per-month "Go Big" package if you want more Fox Sports content than Fox and FS1 alone can provide.
Can I Watch FS1 on Roku, Fire TV, Apple TV, or Chromecast?
Absolutely! FS1 is available on the skinny bundles above, and each of the major skinny bundle services offers support for most of the major streaming devices.
Specifically, Roku users are looking at Hulu with Live TV, Sling TV, fuboTV, PlayStation Vue, YouTube TV, and DirecTV Now, each of which has an app for Roku devices.
Fire TV users can choose between Hulu with Live TV, Sling TV, fuboTV, PlayStation Vue, and DirecTV Now.
Hulu with Live TV, Sling TV, fuboTV, PlayStation Vue, YouTube TV, and DirecTV Now each have apps for Apple TV, too.
Hulu with Live TV, Sling TV, fuboTV, PlayStation Vue, YouTube TV, and DirecTV Now will work great with our Chromecast devices as well.
Nearly all of the skinny bundle services listed above also offer support for Android TV devices like the Nvidia Shield: Hulu with Live TV, Sling TV, fuboTV, PlayStation Vue, and YouTube TV are your options there.
Mobile viewing is no problem thanks to apps from Hulu with Live TV, Sling TV, fuboTV, PlayStation Vue, YouTube TV, and DirecTV Now for both Android and iOS mobile devices.
Watching on a desktop or laptop is easy, too, thanks to desktop and/or in-browser apps from Hulu with Live TV, Sling TV, fuboTV, PlayStation Vue, YouTube TV, and DirecTV Now.
Some, but not all, of the services above are available on gaming systems: as you might expect, only PlayStation Vue is available on the PlayStation 4 as of this writing, but PlayStation Vue is not available on Xbox One, while Hulu with Live TV, Sling TV, and YouTube TV are.
In short, you can take your pick of these services if you own a streaming device from a major manufacturer – and you'll also gain plenty of ways to watch on devices besides your streaming box and TV, including your smartphone, tablet, computers, and perhaps even your gaming systems.
Please like us on Facebook to keep up to date on what's new in the world of cord cutting: