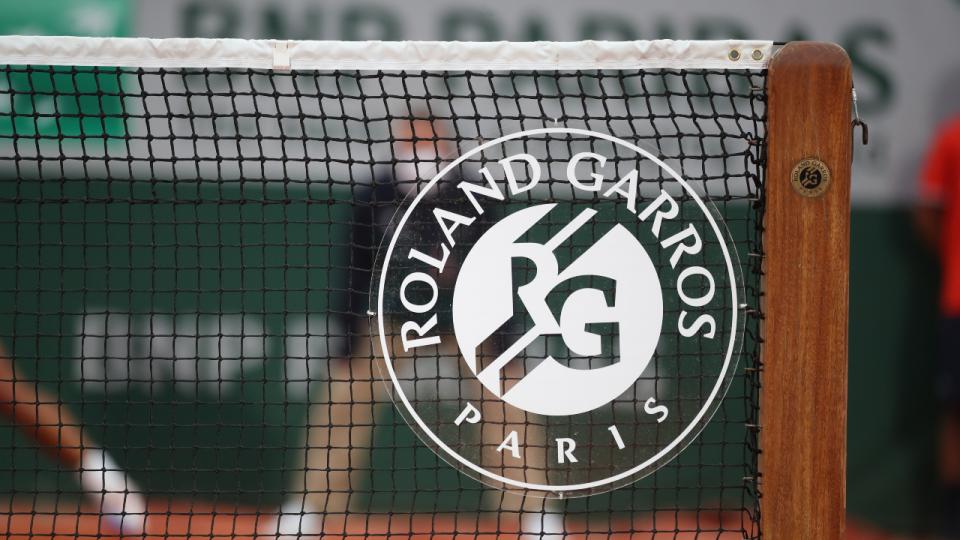 It's that time again when the world's most competitive tennis players travel to Paris for the 2022 French open. Returning Men's singles champion Novak Djokovic is going to have to put up a fight to hold his title, as he will be facing 19-year-old upstart, Carlos Alcaraz, 21 grand slam holder Rafael Nadal, and a full field of up-and-coming players. With Serena Williams out on an ankle injury and Iga Swiatek coming off an unbreakable 28–match win streak, the Women's singles tournament is sure to be a shake-up this year. As always, the tournament will take place on the distinctive red clay courts of the Stade Roland Garros, which will be packed to full spectator capacity for the first time since the COVID-19 pandemic began.
Finding where to watch tennis can sometimes be difficult, especially if you don't have cable. So, we've compiled this comprehensive guide on how to stream all the action of the 2022 French Open. We've broken down when and how to view every match, so you'll be ready to serve up the best tennis streaming experience short of a courtside seat in Paris.
When Is the French Open? What Channel Is the French Open On?
The 2022 French Open kicks off Sunday, May 22, and runs until Sunday, June 5. The Women's Singles Final will be on Saturday, June 4, and the Men's Singles Final will be on Sunday, June 5.
In the U.S., the 2022 French Open broadcast will be split between NBC, Peacock, and the Tennis Channel. Looking to watch a specific match? We've broken down the full tournament broadcast schedule below:
Monday, May 23: First Round (Tennis Channel)
Tuesday, May 24: First Round (Tennis Channel)
Wednesday, May 25: Second Round (Tennis Channel)
Thursday, May 26: Second Round (Tennis Channel)
Friday, May 27: Third Round (Tennis Channel)
Sunday, May 29: Fourth Round (Tennis Channel and Peacock)
Tuesday, May 31: Quarterfinals (Tennis Channel)
Wednesday, June 1: Quarterfinals (Tennis Channel)
How to Watch 2022 French Open Online Without Cable
It's easy to watch the 2022 French Open without a cable connection. Much of the early tournament will be broadcast on the Tennis Channel, and the exciting final rounds will be shown on NBC and their Peacock streaming service. To access those channels without cable you'll want to set up a digital live TV streaming service. There are a lot of services to choose from, but never fear! Our team of cord-cutting experts have reviewed every subscription available, and here we've put together a list of the services you can use to stream the 2022 French Open.
Hulu always impresses the team over here at CordCutting.com. What began as a stripped-down, on-demand streaming platform has transformed to become one of the most attractive options for streaming live TV. A Hulu + Live TV subscription unlocks tons of great channels, including NBC, so it's a stellar option for those looking to stream the 2022 French Open. Want to see what else is available on Hulu? Check out our Hulu + Live TV review for all the juicy details.
The fuboTV streaming service began its service focused on European sporting events, so it's not surprising that it's a great option to catch the 2022 French Open. When you sign up, the basic fuboTV package includes NBC, and the upgraded fubo Extra plan comes with The Tennis Channel, so you won't miss a moment of the action! Beyond the French Open, fuboTV is an attractive skinny bundle that features news, sports, and many of your favorite shows you'd find on cable. Want to see the full package? Check out our fuboTV channel lineup page.
A longtime player on the scene of streaming services, it's Sling TV! Sling TV knows what cord-cutters like: simplicity and savings, and their subscriptions reflect it. Those wanting to watch the 2022 French Open should choose the Sling Blue package, as it includes NBC. If you are looking for even more tennis coverage, Sling allows you to purchase access to the Tennis Channel individually. Want to know what else is on Sling TV? We spell it out on our Sling TV review page.
Peacock is NBCUniversal's foray into the streaming TV market. If you want to watch the 2022 French Open you'll have to get the Peacock Premium plan for $4.99 per month, which grants access to tons more on-demand content and live TV including certain exclusive streams of the 2022 French Open! You can learn about this subscription from our Peacock streaming service review.
YouTubeTV is Google's web TV streaming platform. The service offers many of the channels you'd expect from a cable hookup such as ABC, ESPN, HGTV. YouTubeTV includes NBC so it will have you set to watch the final matches of the 2022 French Open.
Ah, the good old days. If you have a functional digital antenna and are within range of a broadcast tower you can catch part of the French Open on free over-the-air TV. Tune your TV to your local NBC station to catch the final rounds of the tournament — no subscription required!
Can I Watch the 2022 French Open on Roku, Fire TV, Apple TV, or Chromecast?
Tennis lovers rejoice! This year's French Open is on major streaming channels available on practically every popular streaming device. You can double-check yours in the table below:
Roku
Fire TV
Apple TV
Android TV
Chromecast
iOS
Android
Web/
browser
Hulu + Live TV
Yes
Yes
Yes
Yes
Yes
Yes
Yes
Yes
fuboTV
Yes
Yes
Yes
Yes
Yes
Yes
Yes
Yes
Sling TV
Yes
Yes
Yes
Yes
Yes
Yes
Yes
Yes
YouTube TV
Yes
Yes
Yes
Yes
Yes
Yes
Yes
Yes
More to Watch for Tennis Fans
Looking for more on how to watch your favorite tennis matches? Look no further! Check out our guide on how to watch tennis for more information on all the grand slam events, ATP Finals, and events throughout the year.