Galavisión is owned by Univision. But unlike its big brother, Galavisión isn't a broadcast TV network – which means that you can't get it over the air for free. Traditionally, that would mean that viewer would have no choice but to turn to cable or satellite for Galavisión. Luckily, traditions change. We're here to show you how to watch Galavisión without cable.
Thanks to a new type of streaming service, it's now possible to get all of Galavisión's great content – including news, game shows, soccer games, and much more great Spanish-language programming – without cable. There's nothing illegal about the methods and options we'll lay out below, all of which will help you get your hands on a great Galavisión live stream and watch Galavisión without cable. Ready to learn more? Let's get started.
How to Watch Galavisión Online Without Cable
We just established that Galavisión  is not available for free over the air like its big brother Univision is. That means that, if you want to know how to watch Galavisión without cable, you need to know about live TV streaming services.
Live TV streaming services, or "skinny bundles," didn't exist just a handful of short years ago, but streaming services did – after all, Netflix had already begun to lure cord cutters away from cable and satellite. But it took a bit of doing to figure out live TV streaming, which is tougher to do than on-demand streaming. Luckily, the future is here, and it has brought a better version of pay TV with it!
From the start, many of these live TV streaming services were labeled "skinny bundles." The reason for that was that these new services, unburdened by cable's mistakes and traditions, saw that most of us didn't want to pay for 800 channels. So skinny bundles pared things down to only the channels people actually wanted to watch. Not a bad idea, right?
And because live TV streaming services deliver their content over the internet (or "over the top," as the industry lingo goes), they can be watched on just about any type of streaming device. From your Roku device to your iPhone, all of your devices can become ways to watch Galavisión without cable.
You can see pretty easily why these services ended up being cheaper than cable. Without infrastructure concerns or regional monopolies, and with a lightened load of channels that people actually care about, these services are quickly becoming the new standard in pay TV. And while they're not free, they are a great way to save big bucks while you watch Galavisión without cable. And did we mention that all of the major players in this market offer free trial periods, and don't lock you into long-term contracts?
Not every live TV streaming service includes Galavisión in its channel lineups, but several do. Here are the ones you need to know about.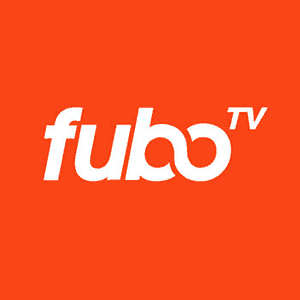 fubo's offerings include two English-language base packages, called "fubo" and "fubo Extra," as well as a Spanish-language base package called "fubo Latino" and an assortment of add-on bundles that can be attached to base packages. Fortunately for fans of Galavisión, all three of the base bundles offered by fuboTV includes a Galavisión live stream.
fubo costs $44.99 per month, while fubo Extra costs $49.99 per month. Both of those base bundles are offered at a discounted rate for your first paid month of service. fubo Latino costs $17.99 per month. You can read our review of fuboTV here, or can just check things out for yourself by clicking the link below. That link will connect you with a free trial that will allow you to test out fuboTV for free for one week at no risk.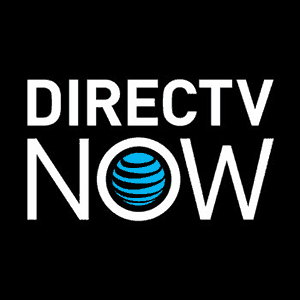 Yep, that's AT&T's logo that you see tucked into DirecTV Now's – and we trust that you can spot the familiar legacy pay TV brand in there, too. The presence of AT&T in this market isn't heresy: it's just a sign of how important live TV streaming services are bound to become in the years to come. In the present, DirecTV Now is already a formidable entry into the market, and it makes a great way to watch Galavisión without cable. A Galavisión live stream is available in each of DirecTV Now's bundles, from the $40-per-month "Live a Little" bundle on up. You can read our review of the service here or can try it for yourself by clicking the link below and signing up for the free trial.
Can I Watch Galavisión on Roku, Fire TV, Apple TV, or Chromecast?
You can watch Galavisión without cable on the Roku, Fire TV, Apple TV, or Chromecast device of your choice, and you can do so using the services we listed above!
fuboTV and DirecTV Now both offer great apps for Roku devices.
fuboTV and DirecTV Now also both work on Fire TV devices.
Apple TV users can get apps for either fuboTV or DirecTV Now.
fuboTV and DirecTV Now both play nice with Chromecast devices via supporting apps.
fuboTV works on Android TV, Google's streaming platform. As of this writing, DirecTV Now does not offer an app for Android TV.
Of course, this being the internet age, there's no reason that you shouldn't be able to watch Galavisión without cable on the go. Fear not, because fuboTV and DirecTV Now each offer apps for mobile devices, including Android and iOS (iPhone and iPad) devices.
Your computer is ready to stream these services, too, thanks to the in-browser apps offered by fuboTV and DirecTV Now. They'll work on major browsers and operating systems in most cases.
In short, it has never been easier to watch Galavisión online without cable. So scroll up and click a link to grab a free trial of one of the services we recommend, and start streaming Galavisión live on your favorite streaming device!
Please like us on Facebook to keep up to date on what's new in the world of cord cutting: