So you're trying to watch a big PGA tour event, but it's only on Golf Channel – and you don't have cable. What do you do? Simple: you read this guide that we wrote on how to watch Golf Channel without cable. You can snag a free trial of one of the skinny bundles below to watch a given event without paying a dime, and then you can decide if you want to hold onto your subscription and enjoy Golf Channel indefinitely while saving big bucks compared to cable. Here's everything you need to know in order to watch Golf Channel without cable.
How to Watch Golf Channel Online Without Cable
If you've read our guides on how to watch other cable networks without cable, then you have a pretty good idea of what to expect here: skinny bundles, baby! Yes, when it comes to live TV, skinny bundles are a cord cutter's best friend. Skinny bundles aren't free – they're a form of pay TV – but they're considered to be a cord cutting solution because they differ in a few key ways from their legacy competition over at the cable and satellite companies. Skinny bundles get their name from their stripped-down channel packages, which are tiny compared to the 800 channels (with nothing on) that cable gives you. Also slimmer is, thankfully, the price – skinny bundles are generally much cheaper than cable or satellite packages. And there's one more important difference, which makes skinny bundles a true cord cutting solution: skinny bundles are delivered "over the top" (OTT), meaning over the internet, rather than by traditional cable infrastructure. Yes, just like Netflix. That means that you don't need a cable company, which means no regional monopolies. Nice!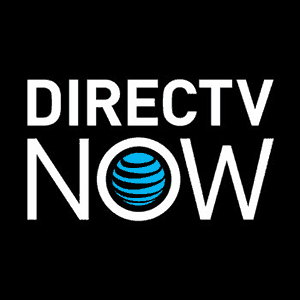 DIRECTV NOW is AT&T's entry into the skinny bundle wars. Its skinniest bundle (the $35/month "Live a Little") package is, unfortunately, too skinny for the Golf Channel. Fortunately, DIRECTV NOW offers a handful of different packages at different price points, and moving on up to the $60/month "Go Big" package will net you all of the live streaming Golf Channel goodness you're craving. You can move up further if you'd like, since every one of DIRECTV NOW's channel bundles includes all of the channels that are carried in bundles smaller than it.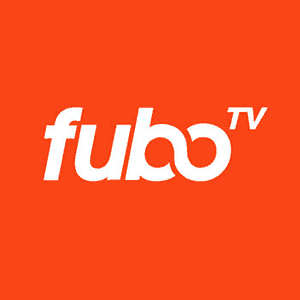 In a past life, fuboTV was a soccer-specific skinny bundle. Now marketed a bit more broadly, it retains a certain sports focus, which is good news for Golf Channel fans. fuboTV's current channel lineup includes Golf Channel, as well as host of offer sports and non-sports networks. You can get it all for $39.99 – unless you live in an area that gets MSG, in which case you'll have to cough up $44.99 (sorry, New Yorkers). You can read our full review of fuboTV (written shortly after its re-launch as a more-than-just-soccer skinny bundle) here.
Hulu has been a cord cutting staple for years now thanks to its popular streaming video on demand (SVOD) service, which competes with services like Netflix and Amazon Prime. But Hulu is also a player in the skinny bundle market, thanks the beautifully named Hulu with Live TV. Hulu with Live TV's lone base package offers 55+ channels for $39.99/month. You can subscribe to it right along with the existing VOD service and use the same login for both. Among the channels in Hulu with Live TV's package is, as you may have guessed, Golf Channel. You can read our full review of Hulu with Live TV here.
Try Hulu with Live TV for free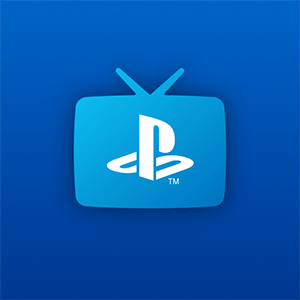 Another skinny bundle, and another great way to get Golf Channel. PlayStation Vue offers packages at different price points and bundle size. You'll have to go at least as far as the second-smallest (Core, $44.99/month), because the smallest (Access, $39.99/month) is missing Golf Channel. Everything from Core on up has it, though, and PlayStation Vue is an excellent service. Oh, and don't worry about the branding: despite the name, Sony's skinny bundle works on all kinds of devices (including Roku, Fire TV, and many others) – not just on the gaming system that shares its name. Read our review of PlayStation Vue here.
Sling TV is structured a bit differently from the majority of its rivals. It offers subscribers a choice of base packages, then gives them the opportunity to tack on "add-on" packages, which are cheap mini-bundles grouped by genre. The result is a skinny bundle service that you can customize to suit your tastes. To get Golf Channel through Sling TV, start with the $25/month Sling Blue package and then add the $10/month Sports Extras add on – the total price will, of course, be $35/month. Unfortunately, the cheaper base package (Sling Orange, $20/month) has a different Sports Extra on offer that doesn't include Golf Channel, so you have to start with Blue to get your golfing fix.
Can I Watch Golf Channel on Roku, Fire TV, Apple TV, or Chromecast?
Why, I'm so glad you asked! You can indeed, because each of the major skinny bundles listed above offers apps for most of the devices listed in this headline. More established services have great apps for each platform, while some of the newer skinny bundles may still be in beta on a given platform or may not have an app quite yet. But support for Android and iOS is near universal, while Roku and Fire TV each pretty much have their pick of the lot. Apps for web browsers, gaming systems, and other devices, as well as apps that work with Chromecast, are also par for the course. In other words, you have a lot of options for watching Golf Channel on whatever device you own, whether it's a Roku, Fire TV, Apple TV, Chromecast, Nvidia Shield, or other device. So scroll up, pick a service, and give it a shot!
Please like us on Facebook to keep up to date on what's new in the world of cord cutting: