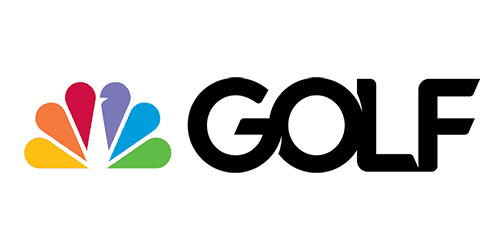 You're trying to watch a big PGA Tour event, but it's only on Golf Channel — and you don't have cable. What do you do? Simple: You read this guide on how to watch Golf Channel without cable! You can snag a free trial of one of the streaming services below to watch an event without paying a dime, and then decide whether to keep the subscription and enjoy Golf Channel indefinitely while saving big bucks compared to cable. Here's everything you need to know to watch Golf Channel without cable.
How to Watch Golf Channel Online Without Cable
If you've read our guides to watching other cable networks without cable, then you probably know what to expect here: skinny bundles, baby! When it comes to live TV, skinny bundles are a cord-cutter's best friend. Skinny bundles aren't free — they're a form of pay TV — but they're considered a cord-cutting solution because they differ in a few key ways from cable and satellite companies. Skinny bundles get their name from their stripped-down channel packages, which are (usually) tiny compared to the countless channels (with nothing on) cable offers. And there's one more important difference, which makes skinny bundles a true cord-cutting solution: Skinny bundles are delivered "over the top" (OTT), meaning over the internet rather than by traditional cable infrastructure. In other words, you don't need a cable company, which means no regional monopolies. Nice!
Ready to start catching your favorite golf events? Here is a list of all the ways you can watch Golf Channel:
Can I Watch Golf Channel on Roku, Fire TV, Apple TV, or Chromecast?
Can you watch Golf Channel live on your favorite streaming device? I'm so glad you asked! You can indeed, because each of the major skinny-bundle services listed above offers apps for most devices, including Roku, Fire TV, Apple TV, and Chromecast.
Most Popular Shows on the Golf Channel
The Golf Channel might be all about golf, but that doesn't mean every one of its shows is exactly the same. Here is a line-up of some of the most popular shows on the network:
"PGA Tour Golf"
"Golf Central"
"Feherty"
"Shotmakers"
"Presidents Cup"
More to Watch for Golf Channel Fans

If you like golf (we assume you do since you've gotten this far), we think you'll also like a few other sports. Read on for a couple recommendations we think might appeal to fans of Golf Channel.
Like golf, tennis is often played at country clubs. Luckily, you don't have to go to your local country club to catch the action. Instead, you can stream major tournaments such as the U.S. Open and Wimbledon. Check out How to Watch Tennis Without Cable to find out everything you could ever want to know about livestreaming the sport.