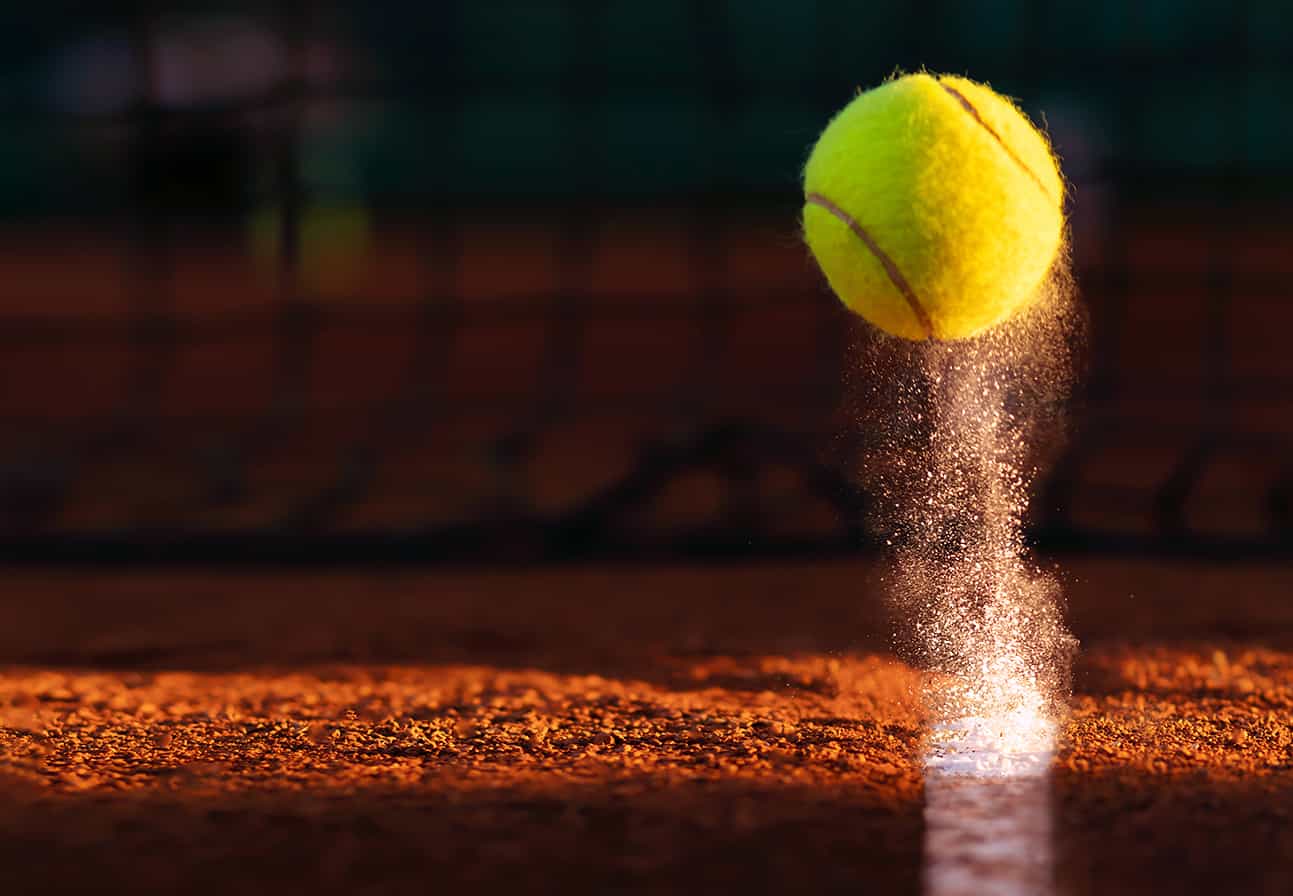 Sports fans know that cord-cutting isn't quite as easy when you're committed to following your favorite teams, athletes, and competitions. While movie and TV lovers can still get all of their content on-demand through services like Netflix or HBO, there are precious few reliable ways to watch live sports like tennis without having to shell out big bucks to the cable companies.
This struggle is even more real when you're trying to find tennis. It seems like around the world people are streaming tennis with ease, while in the U.S., finding tennis to watch can be a bit more difficult. However, we put together this guide on how to watch tennis to help you find your favorite players and matches, whether you like Nadal, Federer, Serena, Agassi, or anyone in between. Read on to find out how to catch all the major tournaments without a cable subscription.
Hulu's live TV streaming service, Hulu + Live TV, includes live feeds of ESPN, ESPN2, and NBCSN, plus live local access to NBC in select markets. Hulu with Live TV also includes full access to the on-demand side of Hulu's streaming service. For more on what we think of the service, read our Hulu Plus Live TV review.
DIRECTV STREAM
DIRECTV STREAM is the skinny bundle version of its former traditional cable TV service. It will give you ESPN, among other sports channels, in select packages. If you want to learn more, read our DIRECTV STREAM review.
ESPN Plus is more than a location just for on-demand boxing, football, and talking heads. It also is a great service for finding tennis events, especially grand slams. As an added bonus, you can even find replays of some of the greatest matches of all time here.
Cable alternative fuboTV finally got ESPN channels in 2020, which gives you more options for watching tennis when you're scouting skinny bundles. This service also offers NBC (select markets) and NBCSN, which means it's an option for the French Open. For more on this service, check out our review of fuboTV.
Live TV "skinny bundle" Sling TV offers two base bundles and lots of add-on "Extras." Sling Orange offers ESPN and ESPN2, while Sling Blue offers NBCSN and (in a few markets) NBC. You can pick one base bundle or get both. Add "Sports Extra" to get your hands on the Tennis Channel. If you're not quite ready to sign up yet, that's okay. Feel free to read our Sling TV review in the meantime.
Google's skinny bundle service will give you just about all of the tennis you can handle: you'll get ESPN, ESPN 2, NBC (select markets), NBCSN, and Tennis Channel. Try out YouTube TV with the service's free trial offer. For our take on the service, check out our YouTube TV review.
If you live in an area with access to over-the-air broadcasts, you can get a small amount of tennis coverage for free with an antenna. ABC rebroadcasts Wimbledon matches in prime time. NBC will show some French Open match rebroadcasts and the semifinals and finals live. You'll get some really top-notch tennis for free over the air!
Peacock is a streaming video service from NBC that includes on-demand content as well as live broadcasts of shows and events. Peacock covers portions of the French Open and its tennis matches will air on the free tier rather than the paid one, which is a nice bonus.
TennisTV is the official streaming service for the ATP World Tour and WTA. You'll only get the minor tournaments, so this is primarily an option for die-hard tennis fanatics. Still, the smaller ATP and WTA tournaments feature plenty of international stars getting in their reps between the four majors, and the quality of play is really quite good. Some events will be blacked out in the U.S.
Tips for Streaming Grand Slam Tennis Tournaments
Want to catch the major tennis tournaments of the year? Check out these tips for watching the grand slams:
Australian Open
You can find the Australian Open on ESPN, ESPN Plus, and the Tennis Channel. Hulu + Live TV and Sling TV are both good bets for ESPN, as is fuboTV and Sling. But if you get Sling, make sure to get the Sling Orange package, as that's the one that includes ESPN. The Tennis Channel is also available as an add-on on both fuboTV and Sling.
French Open
NBC, Peacock, and the Tennis Channel all air French Open matches. You can watch NBC over-the-air with an antenna, or you can find it on live TV streaming services like Hulu + Live TV. To watch them on Peacock, you'll need to spring for the paid tier, Peacock Premium.
Wimbledon Championships
ESPN has the rights to Wimbledon matches, so live TV streaming bundles with ESPN and ESPN2 included are your keys to full coverage. You can also find some events on ESPN Plus.
U.S. Open
The ESPN family also has the rights to the U.S. Open, so the story here is similar to Wimbledon: You'll want ESPN, ESPN2, ESPN Plus, or all of the above to catch all the action from the U.S. Open. So you'll want to get Hulu + Live TV or another skinny bundle that includes livestreams from these two ESPN networks.
Can I Watch Tennis on Roku, Fire TV, Apple TV, and Chromecast?
If you use a streaming device or streaming platform like Roku, Fire TV, Apple TV, or Chromecast, then you're probably wondering if you can use it to watch tennis online without cable. Good news: You can!
Roku
Fire TV
Apple TV
Android TV
Chromecast
iOS
Android
Web/
browser
Hulu + Live TV
Yes
Yes
Yes
Yes
Yes
Yes
Yes
Yes
DIRECTV STREAM
Yes
Yes
Yes
Yes
Yes
Yes
Yes
Yes
ESPN Plus
Yes
Yes
Yes
Yes
Yes
Yes
Yes
Yes
fuboTV
Yes
Yes
Yes
Yes
Yes
Yes
Yes
Yes
Sling TV
Yes
Yes
Yes
Yes
Yes
Yes
Yes
Yes
YouTube TV
No
Yes
Yes
Yes
Yes
Yes
Yes
Yes
More to Watch for Fans of Tennis
If you like tennis, you probably like other sports with big finales as well. One of the great things about watching tennis is watching a thrilling finals matchup. That's true of other sports as well, luckily, and we're here to tell you how to watch as many of them as possible. From the Super Bowl in February to the NBA Finals in June, there's a championship event for just about every season.