Sure, you want to cut cable – but what about HGTV? There's only so long some of us can go without watching someone pick out the tiny home of their dreams or renovate a fixer-upper in thirty minutes (not counting commercials). Unless you have a budget like most of the couples on House Hunters (how do they afford these places?), you're probably interested in finding a cheaper way to get HGTV. Luckily for you, you've got lots of options for getting your hands on an HGTV live stream. Here's how to watch HGTV without cable.
How to Watch HGTV Online Without Cable
It wasn't so long ago that cable and satellite companies had a monopoly on live network television. Thankfully, that's not the case anymore. These days, we have skinny bundles: streaming services that offer slimmed-down versions of those big familiar cable bundles. Because they deliver content over the internet (and therefore don't need their own cable infrastructure), these services compete without regional monopolies. That, along with the smaller size of the bundles, makes for lower prices. On top of that, these services can be streaming on all different devices: your computer, your smartphone, your tablet, and your streaming device (more on those later), to name a few. In other words, skinny bundles replace cable with a cheaper and more versatile path to live TV. Not a bad deal, right?
And, happily for HGTV fans, a lot of these skinny bundle services include HGTV. Let's look at your options.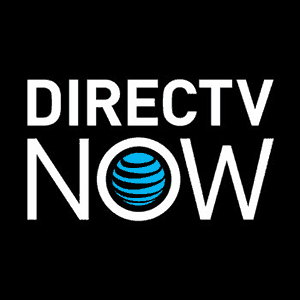 AT&T owns this skinny bundle, which is why it bears the branding of a certain legacy pay TV service. Despite the old-school look, DIRECTV NOW is a typical modern skinny bundle. It divides its offerings up into tiers: you can get a package for as little as $35/month or for as much as $70/month. Obviously, the more you pay, the more channels you get. DIRECTV NOW offers HGTV in its very cheapest package, the $35/month "Live a Little" bundle. You can read our review of DIRECTV NOW here.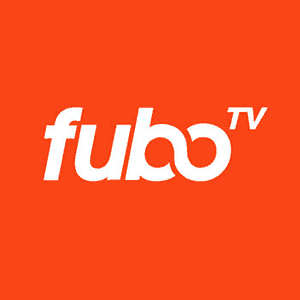 Skinny bundle fuboTV started life as a service aimed at soccer fans, but it has since broadened its appeal significantly by re-launching as a more general sort of skinny bundle (albeit one that still holds special appeal to sports fans). After its re-launch, fuboTV steadily added new channels – including HGTV, which has now been available in the service's base package for some time. fuboTV costs $39.99/month in most areas, and $44.99/month in regions that get the MSG family of networks. Click here to read our review of fuboTV, which was written shortly after the service's re-launch.
Hulu began life as a streaming video on demand (SVOD, in industry-speak) service like Netflix. Hulu helped spark the cord cutting revolution, and it has since gotten in the mix on the skinny bundle front as well. Hulu's live TV service is branded, creatively enough, as "Hulu with Live TV." There's just one base package to worry about here, and it will give you more than 55 channels for $39.99/month. That price kicks in after you enjoy the week-long free trial, of course – you can sign up for that using the link below. You can read our full review of Hulu with Live TV here.
Try Hulu with Live TV for free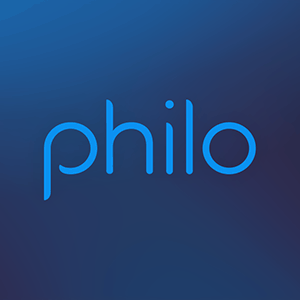 Philo's claim to fame is its low price tag: this up-and-coming service charges a mere $16 a month for the slimmer of its two channel bundles, which clocks in at 37 channels. That's signficantly lower than the average price of its competitors, and Philo didn't have to ditch too many great channels to pull it off. For example, you'll still find HGTV in that super-affordable bundle – but you probably guessed that, seeing as we're talking about Philo in an article called How to Watch HGTV without cable. You can try out Philo for yourself by taking advantage of the service's free trial offer. Just click the link below to get your hands on that.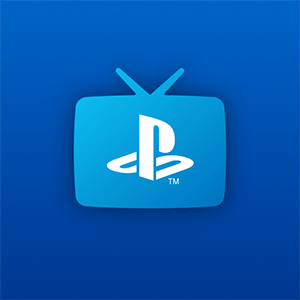 PlayStation Vue is Sony's entry into the skinny bundle market. As the name suggests, this service got its start on the PlayStation game console – but that's ancient history, and you'll certainly be able to use PlayStation Vue on whatever major-brand streaming device you own. PlayStation Vue offers a selection of bundles of increasing size (and price), and HGTV is in the very cheapest one: the $39.99/month "Access" bundle. It's in all the others, too, so feel free to upgrade if you'd like. Like its competitors, PlayStation Vue offers a free trial – but be aware that this one is 5 days long, not 7.
The oldest skinny bundle remains one of the best. Sling TV works a little different from the other skinny bundles on this list, because it uses a system of base packages and add-on bundles instead of a tiered set of options. Subscribers start with either "Sling Orange" ($20/month) or "Sling Blue" ($25/month) – or both – and then add extra mini-bundles to them for around $5 or $10 extra bucks a month. That makes Sling TV really easy to customize to suit your needs. With all that said, you won't need to customize anything to get HGTV, because it's in both of Sling TV's base packages. Easy!
Can I Watch HGTV on Roku, Fire TV, Apple TV, or Chromecast?
Hey, great news: you can! The skinny bundles listed above are (almost) all available for each of the major streaming device platforms. That means that there are apps for (or, in the case of Chromecast, compatible with) each of Roku, Fire TV, Apple TV, and Chromecast for each of the major skinny bundles we mentioned in this post.
Why the "almost?" Well, that exception is for Philo, but it's an understandable one. Philo is an up-and-coming service that is still growing and adding features fast. As of this writing, its streaming box platform support is limited to Roku. For Roku fans, though, Philo makes a great way to watch HGTV without cable on your TV screen. And don't bet on Philo being a Roku exclusive for very long: as it grows, it's sure to add platform support. You should check out their website for the latest details on what platforms the Philo app works on.
But wait, there's more! On top of apps for Roku, Fire TV, and Apple TV, each of the major skinny bundles also has apps for Android and iOS mobile devices (smartphones and tablets, including iPad and iPhones) and computers (desktops and laptops, using either a desktop app for Windows and Mac or an in-browser app for major browsers). Once again, the exception here is Philo: the service has a great iOS app, but it doesn't yet offer an app for Android devices. Again, things could change fast in this regard, so keep track of what Philo's up to if you're considering subscribing to their live TV streaming service.
Most of these services also support Android TV, the streaming platforms used by the Nvidia Shield, among other devices. Several can be used on the Xbox One. PlayStation Vue can't, as you might expect, but it can be used on the PlayStation 4, as you also might expect.
Long story short? You're going to have a whole lot of options in terms of skinny bundles services as long as you're using a popular streaming device that isn't a million years old. So go ahead and grab a free trial to unlock your HGTV live stream. You'll be watching HGTV without cable in no time at all. Talk about your home (entertainment) improvement!
Please like us on Facebook to keep up to date on what's new in the world of cord cutting: