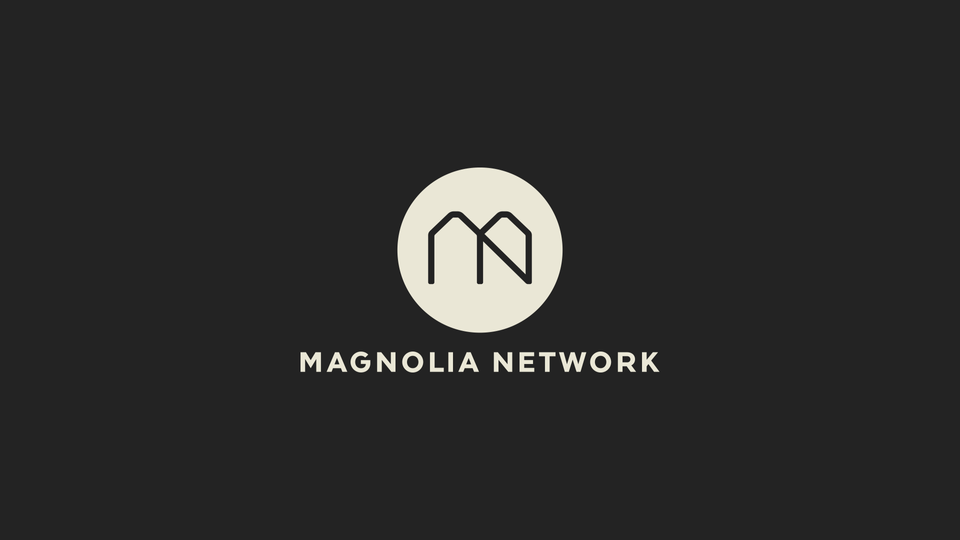 Chip and Joanna Gaines began on "Fixer Upper," and they have since created a home-improvement empire. Once known as DIY Network, Magnolia Network includes old and new favorites that continue to help homes improve and ideas flourish for DIYers everywhere. As a DIYer, you like to find ways to save and work on projects in your leisure time. That probably means that, like most of us, you aren't a huge fan of cable. Cable requires cumbersome time commitments and pricey monthly fees, which is especially frustrating when you want to watch excellent network TV channels like Magnolia Network. Here's the good news: We can show you how to watch Magnolia Network without cable.
How to Watch Magnolia Network Online Without Cable
You can't quite DIY your way to a Magnolia Network livestream, but you can get an efficient solution through a friendlier type of service than cable — all without much effort or elbow grease. Let's build something great! Here are the instructions:
Review the skinny bundles our favorite live TV streaming services offer.
Save time and money with their slimmer-than-cable channel bundles and cheaper-than-cable prices.
Pick up where you left off on "Restored" or another favorite Magnolia Network show.
Not every live TV streaming service has Magnolia Network, but some of our favorites do. Check out the complete list below!
Hulu + Live TV offers the basic on-demand package plus live TV channels like Magnolia Network. Sign up for the Hulu + Live TV package to get Magnolia Network, and check out the Hulu + Live TV channel lineup to see what other channels you can peruse while the paint dries on your new bench. Or check out our Hulu + Live TV review for a better understanding of the service.
The best part of being a DIY expert is starting with the basic materials. Philo is an incredible service built on that idea. Like other live TV streaming services, it provides packages of live TV channels for a monthly fee, but, contrary to other services, it boots out more expensive channels such as sports, news, and local networks from its base bundle. That makes the service the most affordable live TV streaming service. As long as you don't need sports and news networks, Philo's prices make it one of the cheapest ways to stream Magnolia Network online. Get a feel for the service with our Philo review.
Magnolia Network is one of the many networks fuboTV offers. With a wide selection of channels and a simple setup, fuboTV makes a worthy contender against other live TV streaming services. You can find the specs when you read our fuboTV review or examine it yourself with fuboTV's free trial offer.
Keeping things simple, Sling TV offers two base packages that are customizable with add-on channels. DIYers will appreciate Sling TV's simplicity, so they can get to the building and crafting sooner. If you want to find out more, read our Sling TV review for all the details.
Can I Watch Magnolia Network on Roku, Fire TV, Apple TV, or Chromecast?
The best place to watch home-improvement content is at home, so let's talk TVs! Specifically, let's talk about watching Magnolia Network without cable on your big screen using a popular streaming platform such as Roku, Fire TV, Apple TV, or Chromecast.
| | Roku | Fire TV | Apple TV | Android TV | Chromecast | iOS | Android | Web browser |
| --- | --- | --- | --- | --- | --- | --- | --- | --- |
| Hulu + Live TV | Yes | Yes | Yes | Yes | Yes | Yes | Yes | Yes |
| Philo | Yes | Yes | Yes | Yes | Yes | Yes | Yes | Yes |
| fuboTV | Yes | Yes | Yes | Yes | Yes | Yes | Yes | Yes |
| Sling TV | Yes | Yes | Yes | Yes | Yes | Yes | Yes | Yes |
Most Popular Shows on Magnolia Network
From watching Brett Waterman use modern preservation techniques to save classic homes in "Restored" to Mark Bowe and his team restoring barns with a touch of comedy in "Barnwood Builders," Magnolia Network inspires both large and small projects. If you don't know where to start, here are some top shows on Magnolia Network:
"Barnwood Builders"
"The Retro Plant Shop With Mikey and Jo"
"First Time Fixer"
"The Cabin Chronicles"
"Self Employed"
More to Stream for Fans of Magnolia Network
Many of the streaming services listed above include other channels that DIY fans like you may enjoy, so you'll never run out of content to watch.
Take HGTV, for example. HGTV has great shows about home improvement and repair. It doesn't get any more DIY than that! And who doesn't enjoy fantasizing about more closet space or an open-layout kitchen? A skinny bundle subscription is definitely cheaper than renovating your home.
If home improvement and repair is a little too much for you, we recommend the Cooking Channel. From "FoodCrafters" to "Snackmasters," you'll pick up a few new tricks and watch in awe as stressed contestants race to finish their culinary creations. Think of it like going through your mom's cookbook, but with double the fun!