Investigation Discovery brings viewers tales of shocking crimes ripped from modern headlines and forgotten cold-case files alike. But the only crime happening when you watch this great content is that you're paying way, way too much for it. That's why we did a little investigation of our own, and discovered something shocking: you can watch Investigation Discovery without cable.
And since you can watch Investigation Discovery without cable, there's absolutely no reason for you to keep overpaying for cable. Let's fix this. Read on, and we'll show you how to watch Investigation Discovery without cable, so that you can finally cut the cord and save big bucks.
How to Watch Investigation Discovery Online Without Cable
Channels like Investigation Discovery are called network television channels. That distinguishes them from broadcast television channels, which are available for free – no cable required. But when it comes time to try to watch Investigation Discovery without cable, things aren't so easy. For a long time, in fact, legacy pay TV services like cable and satellite were the only way to watch these channels.
Thankfully, times have changed. There's a new sort of pay TV service on the block, and it makes it possible to watch Investigation Discovery without cable. It also makes watching Investigation Discovery a whole lot cheaper.
We're talking about live TV streaming services, sometimes also called "skinny bundles." These services earned that nickname by trimming cable's unwieldy bundles down into more manageable channel packages that only include the channels that you actually want to watch. Imagine that! Doing this helped live TV streaming services outflank cable and satellite services on price – though, obviously, offering a lower price than cable's absurd fees isn't too hard to do.
The price isn't the only advantage here. Since live TV streaming services are – obviously – streaming services, they can deliver your favorite channels to you on just about any device you use to stream video. From your iPhone to your Fire TV, you can use almost anything to watch Investigation Discovery without cable.
That's assuming, of course, that you choose one of the services that offers Investigation Discovery in its channel bundles. Not all live TV streaming services do, but we've tracked down the ones that do, and we've listed them all out for you below. Enjoy!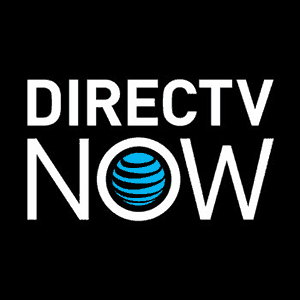 DIRECTV NOW offers subscribers their choice of a range of skinny bundles, some of which aren't that skinny at all. The smallest, the $35/month "Live a Little" bundle, is packed with great channels – including Investigation Discovery. All of the larger bundles also include Investigation Discovery, so you can't really go wrong here – no matter which bundle you choose, you'll have a great and cost-effective way to watch Investigation Discovery without cable. We liked DIRECTV NOW when we tried it, and you can read more thoughts here, in our review of the service. If you'd rather make up your own mind, that's fine with us: just click the link below and sign up for DIRECTV NOW's seven-day risk-free trial.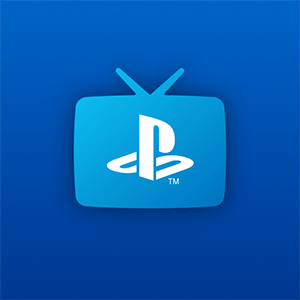 PlayStation Vue is Sony's take on the live TV streaming service, but perhaps you had already guessed that. After all, the service shares a name with Sony's famous line of video game consoles. Does that mean you need to be a video gamer to get something out of PlayStation Vue? Absolutely not: while Sony initially launched the service on its consoles, that little moment of brand synergy is ancient history. These days, PlayStation Vue will work just as well on your smartphone, Roku, computer, or almost any other streaming-capable device you can think of. And since all of PlayStation Vue's bundles – from the lean "Access," which costs just $39.99 per month, all the way up to Access' larger and costlier big brothers – include an Investigation Discovery live stream, you know that PlayStation Vue is a great way to watch Investigation Discovery without cable on all of your devices. It has a great user experience, too, but you can see that for yourself when you sign up for the service's free trial. That trial is five days long, and you can snag it by clicking on the link below.
Can I Watch Investigation Discovery on Roku, Fire TV, Apple TV, or Chromecast?
If you're asking how to watch Investigation Discovery without cable, the odds are good that you aren't asking how to watch Investigation Discovery without cable on the smallest possible screen. No, you want the good stuff: the big screens, the TV in your living room, the whole cable experience (except, you know, the bill).
Well, we have some good news for you. If you use a major streaming platform (whether on a device or built into your smart TV) to stream your content, then you have more than one option when it comes to live TV streaming services that will allow you to watch Investigation Discovery without Cable.
DIRECTV NOW and PlayStation Vue both offer strong platform support, and together they cover all of the major streaming platforms on the market today. Both DIRECTV NOW and PlayStation Vue work perfectly on Roku, Fire TV, Apple TV, and Chromecast devices. On top of that, PlayStation Vue works well on Android TV, the Google-backed streaming platform that you may know from the Nvidia Shield and some smart TVs, among other devices.
That's not to say that you can't watch on a small screen if you want to, of course. Both DIRECTV NOW and PlayStation Vue have apps for mobile devices, including iOS (that includes iPads and iPhones, folks) and Android devices.
Computers? No problem there, either. DIRECTV NOW and PlayStation Vue have in-browser apps that should give you no trouble in the case of most major browser and major operating system combinations.
Finally, there's one more platform to mention for PlayStation Vue. Yep, it's the PlayStation 4. PlayStation Vue may have long since outgrown its gamer roots, but that doesn't mean it has abandoned folks who want to watch Investigation Discovery without cable on their PlayStation video game consoles.
Please like us on Facebook to keep up to date on what's new in the world of cord cutting: