Some things age well. That's why Turner Classic Movies, or TCM, is such a great channel: it recognizes the timeless classics of Hollywood's Golden Age. But, unfortunately, not everything ages well. Take your cable bill, for example. It made some sense back when cable was simply the only way to watch TCM, but that's just not true anymore – so why are you still paying top dollar? Paying for cable when there are better alternatives would be like watching a channel full of only the bad movies from the old days. It just doesn't make sense. You need to learn how to watch TCM without cable, so that you can ditch the outdated things while still holding onto the classics. Below, we'll lay out how to get a legal TCM live stream, so that you can watch your classic movies in the most modern (and most cost-effective) possible way.
How to Watch TCM Online Without Cable
The key to getting a legal TCM live stream is to turn to a new type of pay TV service: the live TV streaming service.
Live TV streaming services are sometimes called "skinny bundles," because they tend to pare down the bulky and overpriced bundles that cable and satellite push and create leaner bundles that save subscribers money while still delivering the best that network television has to offer. Fortunately, a few of the skinny bundles in the market have seen fit to keep TCM in their slimmer selection – which makes them the perfect way to watch TCM without cable.
It's not just the slimmed-down bundles that make live TV streaming services cheaper than cable or satellite, though. There's also the fact that these streaming services compete with each other – there are no infrastructure concerns, and therefore there are no big regional monopolies of the sort that cable is known for.
And that's not the only benefit of using a streaming service to watch live TV. Since these services stream over the internet, you can watch them on just about any device you choose. Your phone, computer, and (of course) your big screen are all options when you use a live TV streaming service to watch TCM online without cable.
Let's take a closer look at the live TV streaming services that include a TCM live stream in their bundles!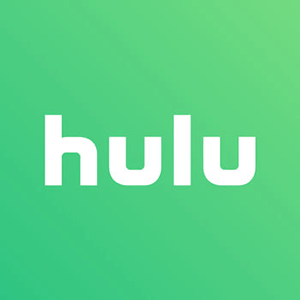 Hulu with Live TV is a live TV streaming service from Hulu, a streaming industry veteran that has already won a big fan base through its streaming video on demand (SVOD) service, which competes with Netflix and other on-demand giants. Hulu with Live TV has quickly made its mark on the skinny bundle scene, and its $39.99 per month bundle includes the channel we care about in this post: TCM. Click here to read our review of Hulu with Live TV, or check out the service for yourself by clicking on the link below and signing up for a seven-day Hulu with Live TV free trial.
Try Hulu with Live TV for free
The tricky thing about crafting a skinny bundle is, of course, that it's hard to get customers to agree which channels should be cut. Sling TV has figured out a great way to solve this problem: they simply have you design the skinny bundle for them.
You start with either Sling Orange ($20 per month), Sling Blue ($25 per month), or both ($40 per month). Then you add in as many or as few "extras" as you'd like – the extras are little mini-bundles of channels grouped by type and priced attractively. TCM fans will want to sign up for the $5 per month "Hollywood Extra" bundle, which includes a TCM live stream. That makes the cheapest way to watch TCM without cable $25 per month (Sling Orange plus Hollywood Extra), though you are of course free to come up with a different combination – that's the whole joy of Sling TV! You can try Sling TV for free for seven days by clicking the link below.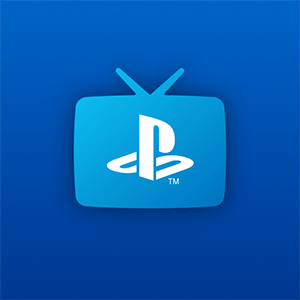 PlayStation Vue shares a name with a modern video game console, so you might not assume that it would be a good way to watch TCM without cable. But you'd be wrong, because PlayStation Vue works on a wide variety of platforms, not just the PlayStation 4. PlayStation Vue offers a range of bundles at different sizes and price points. "Core," which costs $44.99 per month, is the first to include a TCM live stream, and all of the bundles larger than Core also include it. You can try PlayStation Vue for free for five days by clicking the link below.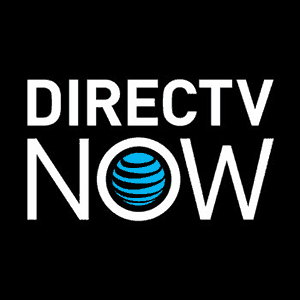 The legacy pay TV services aren't dumb – they can see the advantage of live TV streaming services. So it's no surprise to find old-school telecoms players like AT&T backing some of the biggest and best services on the live TV streaming service market. DirecTV Now includes TCM in each of its bundles, which range from the $35 per month "Live a Little" bundle on up to bundles that are significantly larger (and a little less cheap). You can check out our take on DirecTV Now here, or you can make up your own mind by signing up for the services risk-free free trial – it's seven days long, and you can grab it by clicking the link below.
Can I Watch TCM on Roku, Fire TV, Apple TV, or Chromecast?
DirecTV Now, Hulu with Live TV, PlayStation Vue, and Sling TV all offer apps that you can use to watch TCM without cable on Roku, Fire TV, Apple TV, and Chromecast devices. The future is here, and it's full of classic movies on your big screen! Hulu with Live TV, PlayStation Vue, and Sling TV also work on the Android TV streaming platform.
You can watch on the go, too, of course: DirecTV Now, Hulu with Live TV, PlayStation Vue, and Sling TV all work on iOS and Android mobile devices, as well as your desktop or laptop.
Hulu with Live TV and Sling TV both work on Xbox One video game consoles, while PlayStation Vue works on the PlayStation 4 video game console.
Please like us on Facebook to keep up to date on what's new in the world of cord cutting: