TeenNick is Nick all grown up. Well, not all grown up – maybe just a little bit grown up. Its programs target a slightly older demographic than the one that Nick's flagship network, Nickelodeon, has been so popular with for so long. TeenNick, like all of the networks in the Nick family, has long been a cable network. It isn't broadcast over the air, so you have to get a pay TV service in order to watch it. But if you still think that "pay TV service" is synonymous with "cable and satellite," well, here's some big news: it's not. In this post, we're going to show you how to watch TeenNick without cable. We're talking about a real live stream of TeenNick, not just on-demand content or the little dose of shows you can get on Nick's website. This is real network television, shown live, exactly like you'd get with cable or satellite – only a whole lot cheaper. Here's how to watch TeenNick without cable.
How to Watch TeenNick Online Without Cable
We said that TeenNick was only available through pay TV services. So why are we here? What's the point of swapping out cable for another pay TV service?
Well, because not all pay TV services are created equal. Some are a whole lot better – and cheaper – than others. We're not talking about the old rivalry between cable and satellite, either – that's old news, and we'll leave the debate to those dinosaurs. We're talking about the new rivalry: legacy pay TV versus live TV streaming services.
Live TV streaming services are, of course, streaming services, and we know what that means because we already have a lot of famous streaming services, like Netflix, hanging around. But the "live TV" part is a big deal, because only in the past several years have services emerged to seriously challenge cable and satellite.
Streaming live TV means being able to watch shows and events in real time. It also means being able to watch them anywhere – on your big-screen TV, on your mobile device, or on just about any other device you can think of.
Live TV streaming services are sometimes called "skinny bundles," because they often feature channel bundles that look positively trim next to the bloated and overpriced ones you see offered by cable and satellite companies. By trimming the fat, live TV streaming services keep costs lower for subscribers. Add in healthy competition (unlike with cable, there are no regional monopolies to worry about in the live TV streaming service market) and a lack of long-term contracts, and you have the recipe for a common-sense, affordable solution to the pay TV dilemma.
Not all of these services offer you the ability to watch TeenNick without cable. But we'll cover those that do below, and then we'll follow things up with a discussion of the different devices you can use to watch TeenNick without cable, plus a brief paragraph on watching TeenNick's sister channels.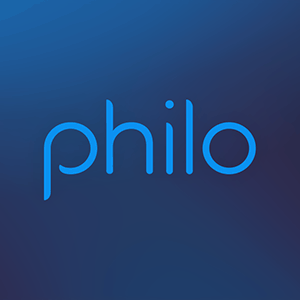 Next up: Philo, a live TV streaming service that is quickly making a name for itself on the mainstream market. This is an up-and-coming service, so it's still expanding its channel offerings, features, and platform support. But Philo is already catching plenty of attention thanks to its low prices: its two channel bundles are priced at just $16 a month and $20 a month, respectively. TeenNick is available in either of those two bundles (as is regular old Nickelodeon), so fans of Nick programming can take their pick of the two affordable channel packages. Those who opt for the $20-per-month package will also get NickToons, which is available only in the larger of the two. You can check out Philo risk-free by taking advantage of the service's free trial offer.
Sling TV offers two base bundles: "Sling Orange" and "Sling Blue," both of which costs $25 per month on their own or $40 together. But what makes Sling TV really great are its "Extras," which as small and low-priced add-on bundles that group similar channels together. Choosing your own Extras allows you to build a customized skinny bundle that caters to your specific tastes. To get your hands on TeenNick, you'll just need to add "Kids Extra" to either base package for an additional $5 per month. To try Sling TV out for free, just click on the link below.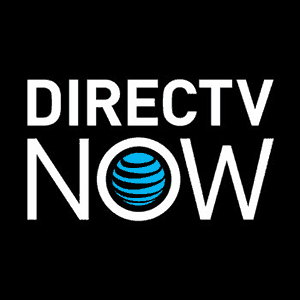 DirecTV Now is a live TV streaming service from AT&T. AT&T is an old-school company, and the branding of their legacy pay TV service is tucked into the branding of this comparatively new streaming service, but that doesn't mean that DirecTV Now isn't every inch the modern skinny bundle. On the contrary, DirecTV Now streams smoothly and is full of great features. DirecTV Now subscribers can choose from a various of base packages: things start off with the $40-per-month "Live a Little" bundle and get larger in terms of both channel selection and price point from there. Any one of DirecTV Now's bundles will work just fine for fans of TeenNick, because all of them include a TeenNick live stream – whatever you sign up for, you can use it watch TeenNick without cable. And you can do so for free for a week by signing up for the free trial below. If you want our input, click here to read our DirecTV Now review.
Can I watch TeenNick on Roku, Fire TV, Apple TV, or Chromecast?
Of course you can! Live TV streaming services would not be a good way to watch TeenNick without cable if they didn't allow you to watch your TeenNick live stream on your big screen.
Roku users will find apps for Philo, Sling TV, and DirecTV Now in Roku's Channel Store.
Philo, Sling TV, and DirecTV Now each also offer apps for Fire TV devices.
Apple TV devices support Philo, Sling TV, and DirecTV Now.
Sling TV and DirecTV Now play nice with Chromecast.
Sling TV works on Google's Android TV platform.
Philo, Sling TV, and DirecTV Now each have apps for mobile devices, too, so you're free to watch on a smaller screen if you wish! Philo, Sling TV, and DirecTV Now have apps for iOS, and Sling TV and DirecTV Now have apps for Android.
Philo, Sling TV, and DirecTV Now each also have in-browser apps for use on your desktop or laptop computer.
Sling TV even works on Xbox One!
What About Nick and Nick Jr.?
TeenNick isn't the only channel in the Nick family. There's also the flagship network, Nickelodeon, and the baby brother, Nick Jr., plus NickToons.
Philo has more than just TeenNick: you'll find Nickelodeon and Nick Jr. in its $16-per-month bundle, and upgrading to the $20-per-month bundle will net you NickToons as well.
Sling TV includes NickToons in the same Kids Extra package that it has TeenNick in. Nick Jr. is available in Kids Extra, too, but only if you add it to the Sling Orange base package.
Fans of these networks can use DirecTV Now as well, as DirecTV Now features all four channels. Nickelodeon, Nick Jr., and TeenNick are each included in all of DirecTV Now's bundles, while NickToons is available the $55-per-month "Just Right" bundle and all larger bundles from there on out.
For more on which services offer live streams of your favorite Nick networks, check out our posts on How to Watch Nickelodeon Without Cable and How to Watch Nick Jr. Without Cable.
Please like us on Facebook to keep up to date on what's new in the world of cord cutting: