TeenNick is Nick all grown up. Well, not all grown up — maybe just a little bit grown up. Its programs target a slightly older demographic than the one that Nick's flagship network, Nickelodeon, has been popular with for so long. But if you think that TeenNick is a cable-only network, it's time to grow up and get real! Cord-cutters can watch TeenNick, too, and we're about to show you how.
Here are a few of our favorite ways to stream TeenNick: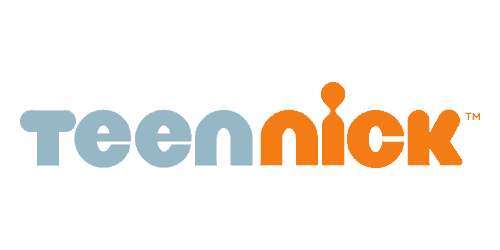 Price
Channels
Free Trial

#1

$64.99 – $154.99
140+
5 days

#2

$25
60+
7 days

#3

$7.99 – $82.99
85+
30 days

#4

$74.99 – $94.99
220+
7 days

#5

$40 – $60
30+ – 130+
3 days

#6

$4.99 – $99.99
N/A
7 days
How to Watch TeenNick Online Without Cable
TeenNick isn't a "broadcast" network, so you can't pick it up with an over-the-air TV antenna. Back in the old days, this fact alone would mean that cord-cutters were out of options. The only way to get networks like this in the early 2010s was to go crawling back to the cable or satellite giants.
Thankfully, that's no longer true. Today, we have the option of subscribing to a live TV streaming service. Sometimes called "skinny bundles," these services are designed to compete directly with cable. Sometimes they have "skinnier" channel bundles, with fewer networks (and sometimes they don't). Often, they're much cheaper than their cable counterparts. And without fail, these services skip the long-term contracts and give you the freedom to stream favorites like TeenNick on all sorts of different internet-connected devices.
So which of these live TV streaming services can hook you up with a TeenNick livestream? We have the answers below.
Philo is the leanest of the "skinny bundles," which is great news if you're budget-conscious. Their service trims the priciest channels out of its bundle (for the most part, that means no sports or news), which makes Philo's bundle prices more pocketbook-friendly than those of its pay-TV competition.
Hulu has channels for all ages, and those channels include TeenNick. With Hulu + Live TV, you'll get instant access to TeenNick, plus a whole lot more. Our Hulu + Live TV review has additional details.
fuboTV is a live TV streaming service with a lot to offer — including TeenNick! Fans of TeenNick should consider this option, especially given the fact that fuboTV offers a risk-free trial. To learn more about fuboTV, take a look at our in-depth fuboTV review.
Sling TV offers two great base bundles. But what makes the service really special are its "Extras," which are small and low-priced add-on bundles that group similar channels together. Choosing your own "Extras" allows you to build a customized skinny bundle that caters to your specific tastes. To get your hands on TeenNick, just build a bundle that includes it! Read our Sling TV review to learn more.
Paramount Plus does not include a TeenNick livestream. So why are we including it on this list? Well, Paramount Plus does have a lot of content on-demand, including samplings from just about all of the networks that its parent company, ViacomCBS, owns. That means that Nickelodeon shows — including TeenNick shows — will show up in Paramount Plus' on-demand library. For more details, check out our guide to Paramount Plus.
YouTube TV is a Google product that also includes access to TeenNick. YouTube TV has an impressive number of channels in general. To explore more, check out the full YouTube TV channel lineup.
Can I Watch TeenNick on Roku, Fire TV, Apple TV, or Chromecast?
The streaming services we've listed are great ways to get all of the TeenNick you crave. But do they work with the streaming devices that we recommend, like Roku and Fire TV?
Of course! Live TV streaming services wouldn't be a good way to watch TeenNick without cable if they didn't allow you to livestream your TeenNick on your big screen. Here's the lowdown on platform support.
| | Roku | Fire TV | Apple TV | Android TV | Chromecast | iOS | Android | Web browser |
| --- | --- | --- | --- | --- | --- | --- | --- | --- |
| Philo | Yes | Yes | Yes | Yes | Yes | Yes | Yes | Yes |
| Hulu + Live TV | Yes | Yes | Yes | Yes | Yes | Yes | Yes | Yes |
| fuboTV | Yes | Yes | Yes | Yes | Yes | Yes | Yes | Yes |
| Sling TV | Yes | Yes | Yes | Yes | Yes | Yes | Yes | Yes |
| YouTube TV | No | Yes | Yes | Yes | Yes | Yes | Yes | Yes |
Paramount Plus works great on our favorite platforms, too. As of this writing, the service works well via apps for Roku, Fire TV, Apple TV, Android TV, Chromecast, iOS, Android, and your web browser.
What About Nick and Nick Jr.?
TeenNick isn't the only channel in the Nick family. There's also the flagship network, Nickelodeon, and the baby brother, Nick Jr., plus NickToons. Can you get these networks without cable, too?
The answer is yes, and the solutions are very similar to the ones we've recommended for watching TeenNick. Just as with this channel, your best bet for a Nickelodeon or Nick Jr. livestream is to sign up for a live TV streaming service. The only trick is that live TV streaming service channel lineups can vary, and you'll want to make sure you pick the right one to maximize your Nick livestreams.
For more on which services offer livestreams of your favorite Nick networks, check out our posts on how to watch Nickelodeon without cable and how to watch Nick Jr. without cable.