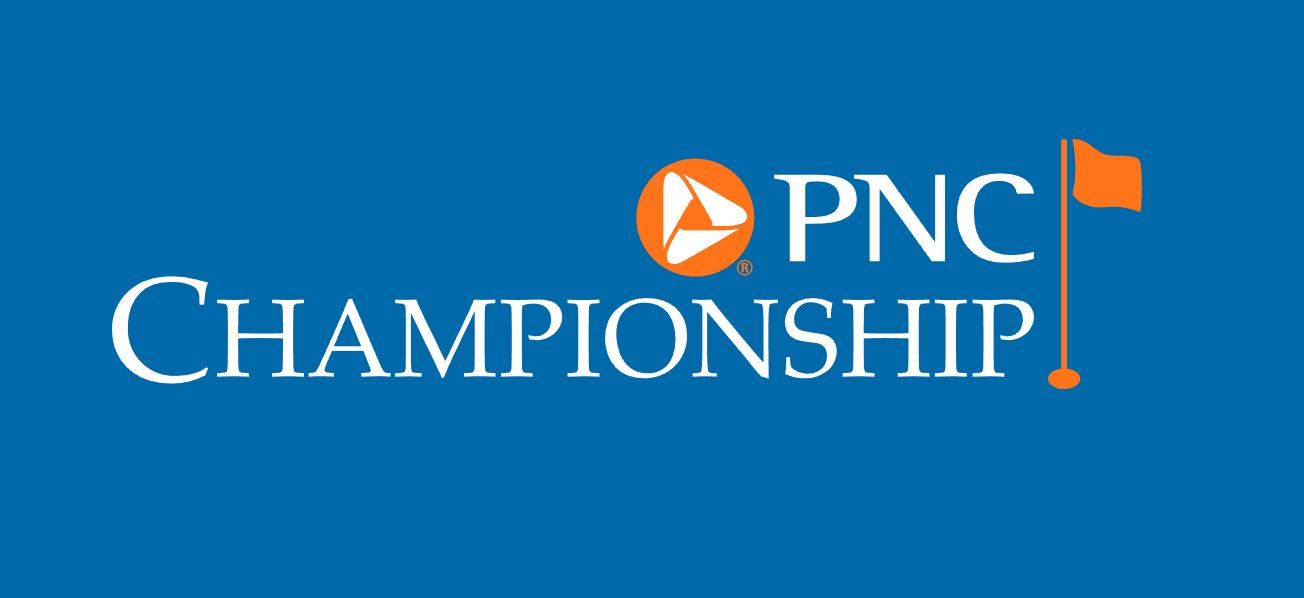 Golf fans everywhere look forward to the PNC Championship each year. This year is special for the PNC Championship, as Tiger Woods is returning to the course for the first time since his car accident. Alongside his son Charlie, Tiger plans to come back in winning fashion at the PNC Championship. So, you won't want to miss the 2021 PNC Championship. While the PNC Championship was originally called the Father-Son Challenge, its recent change lets pro golfers team up with their parent or child. Hence last year's champions: Justin Thomas and his father Mike Thomas.
If you missed last year's event because you weren't home when it aired on cable or because you're a cord-cutter, no worries. We're here with all you need to know on how to watch the 2021 PNC Championship without cable this year.
Where Can I Watch the 2021 PNC Championship and What Time Does It Start?
Since the 2021 PNC is completely sold out and there will be no ticket sales at the gate, the only way to watch it live this year is to tune into NBC. Since the PNC is a multi-day event, here are the start times for each day:
Friday, December 17th
NBC Live Coverage – 12:30 p.m. ET
Saturday, December 18th
NBC Live Coverage – 2:30 p.m. ET
NBC Post-Match Studio Show – 5:30 p.m. ET
Sunday, December 19th
NBC Live Coverage – 1:00 p.m. ET
How to Stream the PNC Championship
Many fans are ready to see what Tiger Woods and his son Charlie will accomplish at this year's PNC, but other notable golfers are ready to take (or keep) the win, including Justin Thomas and his father, Mike. Another player to watch out for is Olympic golf medalist Nelly Korda and her father, Petr Korda. So, what's the best way to watch the 2021 PNC?
As more cord-cutters switch from cable, livestreaming services use skinny bundles to give TV goers access to their favorite channels, like NBC. Although skinny bundles usually have fewer channels, the pricing and bundles are flexible (who doesn't like a "skinny" bill?). These livestream services offer NBC in their skinny bundles:
Hulu + Live TV includes various NBC channels, including NBC Sports Golf. Make sure to sign up for Hulu + Live TV to watch the 2021 PNC Championship since Hulu provides several subscription levels with and without live TV.
Sling TV may not have the fancy green that Hulu + Live TV has, but it's a fair compromise with sports fans since they have NBC in their channel lineup and affordable prices. However, since Sling TV only offers NBC in select areas, be sure to use their network finder to see if NBC is available in your location.
Since fuboTV has multiple sports channels, it's an excellent livestreaming service for sports fans. Some channels you can find include NBC, ABC, and CBS. For the rundown on fuboTV, you can take a look at our fuboTV review. They also offer a free trial period that lets you check it out before you subscribe.
YouTube TV is a live TV streaming service on par with competitors Hulu + Live TV, Sling TV, and fuboTV. For more in-depth information, check out our YouTube TV review to see what else Youtube TV provides.
Can I Watch the PNC Championship on Roku, Fire TV, Apple TV, or Chromecast?
If you can't be on the green, then livestreaming is the next best thing. Now that livestreaming is accessible across various devices, including smart TVs, phones, and tablets, you can catch the 2021 PNC virtually anywhere there's Wi-Fi and a compatible device. We made a table to help you find out which streaming services work with your preferred devices.
Roku
Fire TV
Apple TV
Android TV
Chromecast
iOS
Android
Web/
browser
Hulu + Live TV
Yes
Yes
Yes
Yes
Yes
Yes
Yes
Yes
Sling TV
Yes
Yes
Yes
Yes
Yes
Yes
Yes
Yes
fuboTV
Yes
Yes
Yes
Yes
Yes
Yes
Yes
Yes
YouTube TV
Yes
Yes
Yes
Yes
Yes
Yes
Yes
Yes
More to Watch for Fans of Golf
It's a bittersweet feeling when your favorite sport comes to a close. But, it makes room (and fewer schedule conflicts) for front-runners like the PGA Masters Tournament.
For those that want to watch golf year-round, worry not; you can find reruns of unforgettable events, interviews, and more on the Golf Channel. In addition, CBS Sports include a diverse selection from golf and tennis to football and motorsports if you enjoy all sports.