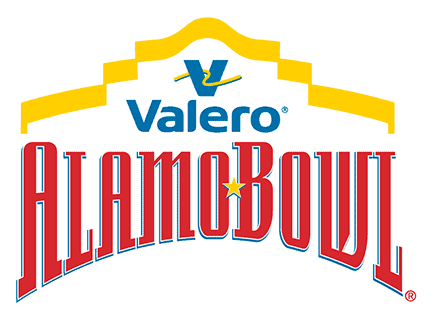 On December 29, there are a couple of college football teams who want you to remember the Alamo Bowl. Specifically, those teams are the Oregon Ducks and Oklahoma Sooners. That's right; it's a battle of states that start with O. Ohio State couldn't make it; they're playing in the 2022 Rose Bowl.
We can tell you how to watch the Alamo Bowl without a cable subscription. It's easier than ever, so just keep reading.
When is the Alamo Bowl and Where Can You Watch It?
Who's playing: (15) Oklahoma Sooners (10-2) vs. (14) Oregon Ducks (10-3)
Kickoff: 9:15 p.m. ET
Game location: Alamodome in San Antonio, Texas
Where to watch: ESPN
This is a battle of interim coaches. Sooners legend Bob Stoops will be on the sidelines for OU, while passing game coordinator and wide receivers coach Bryan McLendon will be on the sideline for Oregon. After the Alamo Bowl, Brent Venables will take over as head coach for the Sooners, while Dan Lanning will take over for the Ducks.
Both teams had playoff dreams earlier in the season, only to have those dreams dashed once they accumulated too many losses. The Alamo Bowl isn't a New Year's Day bowl, but it's not a bad consolation prize. It takes about seven hours to drive from Norman, Oklahoma, to San Antonio, and there are no doubt plenty of Sooner fans who live closer to San Antonio and plan on showing up. As for the Ducks, well, the game isn't exactly within driving distance of Eugene, Oregon, but it does give the team and some of its fans a chance to escape the cold, rainy Northwest for a few days.
How to Watch the Alamo Bowl Game
The Alamo Bowl only airs on one channel, and that's ESPN. So since you can't get it with an antenna, you'll need to find a live streaming service that offers ESPN. Here's a list of the applicable services.
If you want to see the Alamo Bowl live, a Hulu + Live TV subscription is as good a bet as any. This service also includes Hulu's on-demand streaming service. This gives you even more options if you decide to take a break from bowl games.
fuboTV staked its early reputation on giving sports fans what they want. While the service hasn't always offered ESPN, it does now. That's great news for Alamo Bowl fans. The full fuboTV channel lineup can tell you more about what to expect when you tune into this service.
If you want to watch ESPN and the Alamo Bowl with Sling TV, subscribe to Sling Orange. That would be easier to remember if either Oklahoma or Oregon's team colors included orange, but alas, they do not. So you'll just have to write it down or something.
YouTube TV had a recent dispute with Disney that led to them pulling ESPN and other channels, but luckily, that dispute was short-lived. ESPN is back now, and that means you can watch the Alamo Bowl with a YouTube TV subscription.
Can I Watch the Alamo Bowl on Roku, Fire TV, Apple TV, or Chromecast?
When it comes to watching the Alamo Bowl, you've got options. Now, you don't have quite as many options as the Ducks have possible uniform choices, but you can watch it in a variety of ways. Those ways include mobile devices, smart TVs, and more. Check out the chart below to find out everything you need to know.
| | Roku | Fire TV | Apple TV | Android TV | Chromecast | iOS | Android | Web browser |
| --- | --- | --- | --- | --- | --- | --- | --- | --- |
| Hulu + Live TV | Yes | Yes | Yes | Yes | Yes | Yes | Yes | Yes |
| fuboTV | Yes | Yes | Yes | Yes | Yes | Yes | Yes | Yes |
| Sling TV | Yes | Yes | Yes | Yes | Yes | Yes | Yes | Yes |
| YouTube TV | Yes | Yes | Yes | Yes | Yes | Yes | Yes | Yes |
More to Watch for Alamo Bowl Fans
College football bowl season is a unique spectacle. But while it has to end in January once a national champion is crowned, there are other great college sports you can watch too. In fact, January is just when the college basketball season starts to get really interesting. That's when the speculation about who will make the NCAA tournament really starts to ramp up. March Madness doesn't officially get going until, well, March, but it's a good idea to find out now how you can watch it without cable. Just check out our guide to watching March Madness for the relevant details.