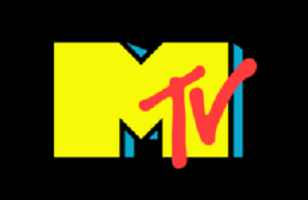 Since its debut in the 1980s, MTV may be single-handedly responsible for music videos as we know them, not to mention some of the hottest reality TV shows ever — including "Jersey Shore." Now reinventing itself one more time, MTV is available for online streaming as a live TV channel when you purchase a skinny bundle — no cable subscription required. Keep reading to find out how you can keep up with the times and cut those cords with the streaming services below.
How to Watch MTV Without Cable
What exactly is a skinny bundle, and how is MTV involved? Imagine you could use an online streaming service such as Hulu to watch your favorite cable shows in real time. Now imagine that you got to customize your channel lineup with the content you actually watch and not those filler channels cable companies saddle you with. That's basically a skinny bundle — and it even goes for cheaper than your usual cable subscription!
Not every channel is available for streaming as part of a skinny bundle, but MTV is. You can find it on:
Can I Watch MTV on Roku, Fire TV, Apple TV, or Chromecast?
Another benefit to ditching cable for a skinny bundle is that you'll be able to stream your live TV shows wherever you want. You can watch it on Roku, Fire TV, Apple TV, Android TV, Chromecast, iOS, Android, and your web browser.
Most Popular Shows on MTV
MTV has come a long way. We may remember the channel as our go-to destination for music videos, but today's generations also tune in to catch celebrity gossip and other fun programming. Here are some shows you can watch on MTV:
"All Star Shore"
"Caught in the Act: Unfaithful"
"Love & Hip-Hop Atlanta"
"Teen Mom: The Next Chapter"
"The Love Experiment"
More to Stream for Fans of MTV
There's no replacing MTV, and no other channel comes close. But there are a few other networks that offer similar programming you may be interested in.
VH1 is very similar to MTV. The channel is also right at the heart of pop culture, with hits such as "RuPaul's Drag Race" becoming household names and the topic of chatter among friends. Similar to MTV, VH1 is geared toward young adults and it offers its fair share of reality TV shows. Even better, you can enjoy VH1 without cable.
If you're into any of the many dating shows MTV hosts, we highly recommend TLC. The network offers popular shows such as "90 Day Fiancé" and "Sister Wives," on which viewers follow along as couples explore modern dating. Learn more by reading our guide to how to watch TLC without cable.
Don't forget that MTV hosts their own award shows, including the MTV VMAs and MTV Movie & TV Awards, which invites all kinds of celebrities to perform, give and receive awards, and maybe stir up drama.