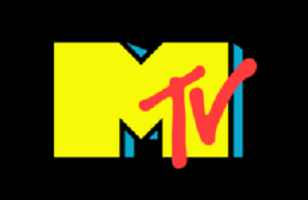 Since its debut in the 1980s, MTV may be single-handedly responsible for music videos as we know them, not to mention some of the hottest reality TV shows ever — including "Jersey Shore." Now reinventing itself one more time, MTV is available for online streaming as a live TV channel when you purchase a skinny bundle — no cable subscription required. Discover how you can keep up with the times and cut those cords with the streaming services below.
How to Watch MTV Without Cable
What exactly is a skinny bundle, and how is MTV involved? Imagine you could use an online streaming service such as Hulu to watch your favorite cable shows in real-time. Now imagine that you got to customize your channel lineup with the content you actually watch and not those filler channels cable companies saddle you with. That's basically a skinny bundle — and it even goes for cheaper than your usual cable subscription!
Not every channel is available for streaming as part of a skinny bundle, but MTV is. You can find it on DIRECTV STREAM, Hulu + Live TV, Sling TV, fuboTV, Philo, and YouTube TV — quite the list, but we wouldn't expect less from such a popular network!
Hulu + Live TV is another great option that lets you kill two birds with one stone. You get to enjoy MTV and other live TV channels in addition to the on-demand content you love from Hulu, including the latest season of "Keeping Up With the Kardashians." Read our Hulu + Live TV review for an in-depth look at the service.
Sling TV perfectly captures the skinny bundle. Its base packages offer a great selection of content for everyone in your household, but it's up to you to design what your channel list looks like. If you're interested in MTV, then you'll have to purchase Sling TV's Comedy Extra package for an additional cost. It includes other channels, but still costs less than most cable plans. Read our Sling TV review to learn more from our hands-on experience.
Skinny bundles not only save you money, but also save you a lot of hassle. Just look at fuboTV: You can cancel anytime instead of worrying about pesky contracts. You also get unlimited cloud DVR and a free trial. Check out our fuboTV review and start live-streaming MTV today!
Philo is probably the cheapest skinny-bundle option. You get to enjoy over 60 channels for just $25 a month, including MTV and sister channels such as MTV Live. Stream on up to three devices simultaneously and create up to 10 accounts for the people in your household. Read our review of Philo for more details and special discounts.
When you think about it, YouTube TV is a natural fit for MTV. Both are household names in music videos and pop culture, so what better collaboration could there be? Test it for yourself and sign up for a free trial or read our most recent YouTube TV review.
Can I Watch MTV on Roku, Fire TV, Apple TV, or Chromecast?
Another benefit to ditching cable for a skinny bundle is that you'll be able to stream your live TV shows wherever you want. The following table shows which devices are compatible with providers offering MTV.
Roku
Fire TV
Apple TV
Android TV
Chromecast
iOS
Android
Web/
browser
Hulu + Live TV
Yes
Yes
Yes
Yes
Yes
Yes
Yes
Yes
Sling TV
Yes
Yes
Yes
Yes
Yes
Yes
Yes
Yes
fuboTV
Yes
Yes
Yes
Yes
Yes
Yes
Yes
Yes
Philo
Yes
Yes
Yes
Yes
Yes
Yes
Yes
Yes
YouTube TV
Yes
Yes
Yes
Yes
Yes
Yes
Yes
Yes
Most Popular Shows on MTV
MTV has come a long way. We may remember the channel as our go-to destination for music videos, but today's generations also tune in to catch celebrity gossip and other fun programming. Here are some shows you can watch on MTV:
"Buckhead Shore"
"Ex On the Beach"
"Help! I'm in a Secret Relationship!"
"MTV Unplugged"
"Jersey Shore Family Vacation"
More to Stream for Fans of MTV
There's no replacing MTV, and no other channel comes close. But there are a few other networks that offer similar programming you may be interested in. Let us introduce you to a few of them.
VH1 is very similar to MTV. The channel is also right at the heart of pop culture, with hits such as "RuPaul's Drag Race" becoming household names and the topic of chatter among friends. Similar to MTV, VH1 is geared toward young adults and it offers its fair share of reality TV shows. Even better, you can enjoy VH1 without cable.
If you're into any of the many dating shows MTV hosts, we highly recommend TLC. The network offers popular shows such as "90 Day Fiancé" and "Sister Wives," on which viewers follow along as couples explore modern dating. Learn more by reading our guide to how to watch TLC without cable.