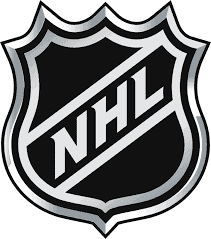 This October kickstarts the 106th NHL season. The 2022-2023 NHL season marks the first time since 2019 the league has held preseason games internationally and the first time teams have been able to sell jersey space to sponsorship partners. In addition, a whopping 11 teams have undergone coaching changes, meaning this season is full of changes for fans and players alike.  Here's hoping this season is nothing but barnburners, gongshows, and, of course, big hits.
Whether you know what a "barnburner" is or not, this season is sure to be packed to the brim with exciting NHL action, and, luckily, you won't need cable to catch a second of it. Follow our guide to watching NHL games without cable below.
What Channels Have NHL Hockey?
Disney has a monopoly on the rights to the 2022-2023 NHL season. All 103 games will be broadcast across ESPN, ESPN+, Hulu, and ABC.
ESPN: ESPN is synonymous with sports all around the globe, and hockey is no exception.
ABC: You'll find a select few NHL games on ABC,  like the 2023 Honda All-Star Game, and a handful of regular season games, too.
Hulu: You can find ESPN and ABC on Hulu, and you can find Hulu bundles that come with ESPN+. All of this makes Hulu an excellent choice for hockey fans. Some games are also available to basic Hulu subscribers.
ESPN+: Consider this your home for out-of-market games: more than 1,050 of them will be available on ESPN+ in addition to
How to Watch NHL Games Online and Over the Air Without Cable
Your 2022-2023 NHL season can be found across ABC, ESPN, ESPN+, and Hulu. Any streaming service that includes ABC or ESPN is fair-game for hockey fans who don't want to lock themselves into a Hulu or ESPN+ subscription. We'll look at the best streaming service options for hockey fans below. Here's how to watch NHL games online and over the air, no cable required.
Hulu + Live TV has a clunkier name than most of its rivals, but it offers very similar perks. The ESPN and ABC family of networks is here. Read our review of Hulu + Live TV to learn more.
Sling TV does not have ABC but does offer ESPN, so there will definitely be hockey to watch if you go for this option. Combine Sling TV with free over-the-air TV, and you'll have a cost-effective way to watch NHL games without cable. And Sling TV is worth it to hockey fans for another reason: Unlike most skinny bundles, Sling TV offers an NHL Network livestream.
ESPN Plus is more than just the place where Peyton Manning goes around and hangs out with other football players (and occasionally David Letterman). As mentioned above, this service is your home for over a thousand out-of-market NHL games this season. This option works best for fans looking to watch out-of-market games because local games are subject to blackout restrictions. For instance, someone in Seattle can't watch Kraken games, but they can watch out-of-market teams like the Pittsburgh Penguins and Dallas Stars. Our guide to sports blackout rules can tell you more about that often confounding topic.
YouTube TV is Google's streaming service, and it makes a great way to watch NHL games online without cable. A YouTube TV subscription offers a wealth of great live channels, including ABC and ESPN.
It's worth investing in an antenna if you're an NHL fan. It's very likely that a good antenna will get you ABC broadcasts for free over the air, though availability will depend on where you live. Check out your live TV streaming options if an antenna doesn't work for you.
Can I Watch NHL Games Without Cable on Roku, Fire TV, Apple TV, and Chromecast?
You can absolutely watch the NHL on a variety of devices. This isn't the '90s; you don't have to choose between watching hockey on TV or not watching it at all. Staying at home might be the most relaxing way to watch a fast-paced sport like hockey, but you have other choices if you're on the go. Check out the chart below for an in-depth dive into your options.
Roku
Fire TV
Apple TV
Android TV
Chromecast
iOS
Android
Web/
browser
Hulu + Live TV
Yes
Yes
Yes
Yes
Yes
Yes
Yes
Yes
fuboTV
Yes
Yes
Yes
Yes
Yes
Yes
Yes
Yes
Sling TV
Yes
Yes
Yes
Yes
Yes
Yes
Yes
Yes
Youtube TV
No
Yes
Yes
Yes
Yes
Yes
Yes
Yes
ESPN Plus will also work with all the options on the chart.
Gearing up for the 2022-2023 NHL Season
The NHL season runs until mid-April, so hockey fans have plenty of time to get their fix. This season, unlike last season, will go uninterrupted by the Winter Olympics, giving NHL-faithful more time to watch pucks, ice, and fists fly. This hockey season is sure to get your blood pumping, so don't forget you don't need cable to get in on the action. Find the right streaming service for you.