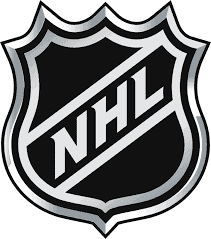 Here we go again, the best time of the year, a new season of NHL hockey! This season is sure to be packed to the brim with exciting NHL action, and, luckily, you won't need cable to catch a second of it. In our guide to watching NHL games without cable, we'll show you everything you need to know to catch your favorite teams, no matter where you live.
What Channels Have NHL Hockey?
Disney has a monopoly on the rights to NHL broadcasting. All games are broadcast across ESPN, ESPN+, Hulu, and ABC.
ESPN: ESPN is synonymous with sports all around the globe, and hockey is no exception.
ABC: You'll find a select few NHL games on ABC,  like the 2023 Honda All-Star Game, and a handful of regular season games, too.
Hulu: You can find ESPN and ABC on Hulu, and you can find Hulu bundles that come with ESPN+. All of this makes Hulu an excellent choice for hockey fans. Some games are also available to basic Hulu subscribers.
ESPN+: Consider this your home for out-of-market games: more than 1,050 of them will be available on ESPN+ in addition to
How to Watch NHL Games Online and Over the Air Without Cable
Your NHL season can be found across ABC, ESPN, ESPN+, and Hulu. Any streaming service that includes ABC or ESPN is fair-game for hockey fans who don't want to lock themselves into a Hulu or ESPN+ subscription. The following are all the ways you can watch NHL games this season:
Can I Watch NHL Games Without Cable on Roku, Fire TV, Apple TV, and Chromecast?
You can absolutely watch the NHL on a variety of devices. This isn't the '90s; you don't have to choose between watching hockey on TV or not watching it at all. Staying at home might be the most relaxing way to watch a fast-paced sport like hockey, but you have other choices if you're on the go. You can catch NHL games on Roku, Fire TV, Apple TV, Chromecast, and a whole slew of the latest streaming devices.