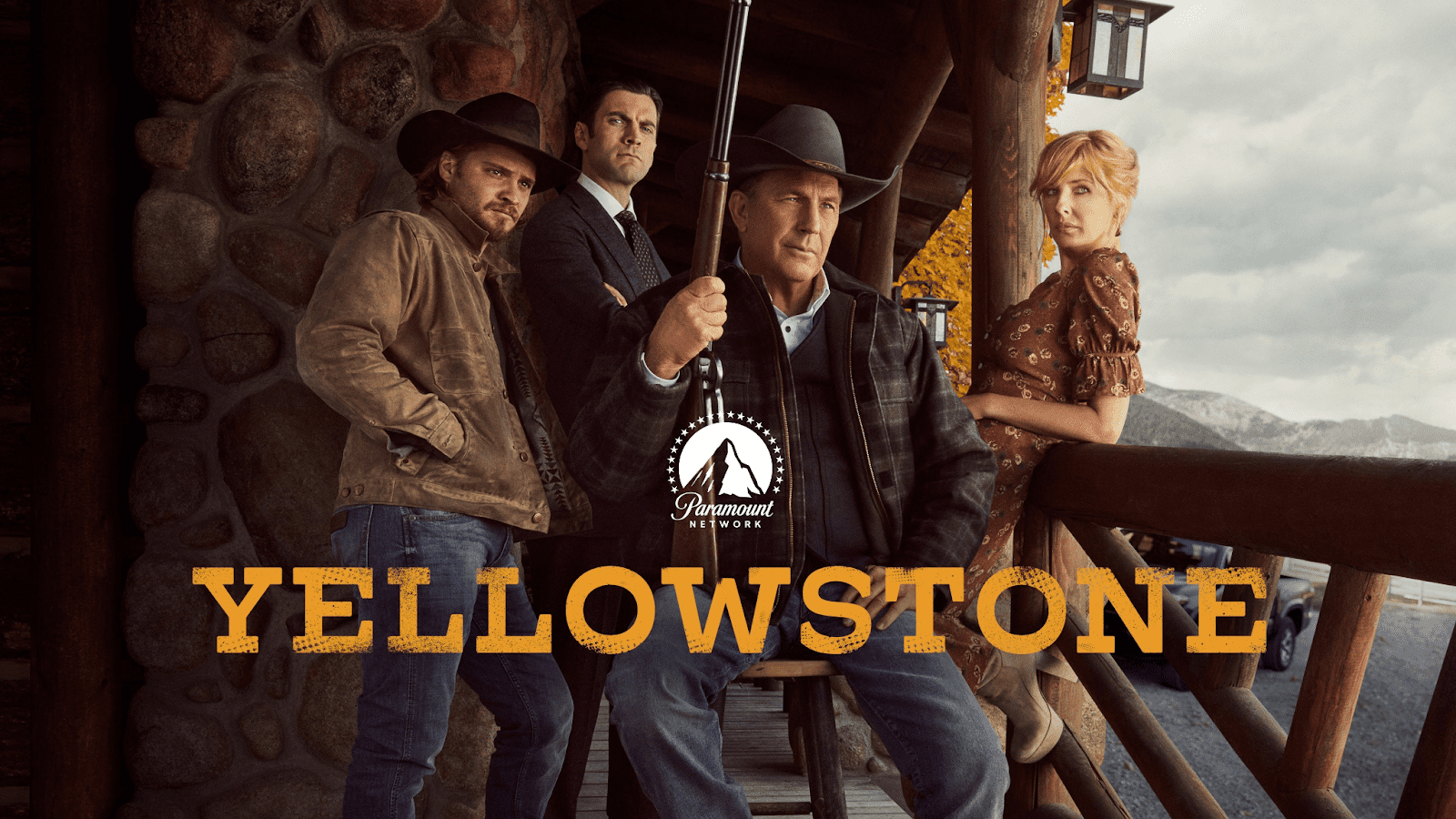 "Yellowstone" is a neo-Western drama — the characters live very much in the present. They're probably even more modern than a handful of us because they cut their cable cords a long time ago. But how would they manage to watch their favorite shows? The answer is skinny bundles, and we're here to tell you all about them.
Skinny bundles are online streaming services that offer live TV shows at the click or tap of a button. Think of them as Netflix or Hulu, except you can watch your favorite TV content right as it airs. Unlike cable providers, skinny bundles give you more discretion when it comes to choosing a channel lineup, putting an end to the days of paying for channels you don't actually watch. In this article, we'll show you how to catch every episode of "Yellowstone," so you don't miss a minute of your favorite show.
Here are a few of our favorite ways to stream 'Yellowstone':
Price
Channels
Free Trial

#1

$69.99 – $82.99
85+
none

#2

$64.99 – $154.99
140+
5 days

#3

$25
60+
7 days

#4

$74.99 – $94.99
220+
7 days

#5

$40 – $60
30+ – 130+
3 days

#6

$0.00 – $9.99
N/A
7 days
How to Watch 'Yellowstone' Without Cable
"Yellowstone" airs on Paramount Network, a prestige channel that's now available without cable. To watch new episodes of "Yellowstone," you'll need a way to watch Paramount Network. It's not the most well-known network, but it's available on several live TV streaming services, including the following:
Can I Watch 'Yellowstone' on Roku, Fire TV, Apple TV, or Chromecast?
The ranch in "Yellowstone" is huge, but that doesn't mean viewers need a lot of real estate to watch the show. Of course, you can watch it on the biggest TV screen in your house, but you can watch it in a lot of other ways as well, including Roku, Fire TV, Chromecast, and Apple TV, as well as with most mainstream streaming devices.
More to Watch for 'Yellowstone' Fans
Now you know how to watch "Yellowstone" without cable. Once you're all caught up with everything John, Beth, and the rest of the characters get up to, you'll need other things to watch. Here's what we recommend.
If you enjoy serious adult dramas like "Yellowstone," you'll probably want to check out AMC, a channel known for producing ageless hits. It made its reputation off shows like "Mad Men" and "Breaking Bad," and it now offers high-quality shows like "Better Call Saul." You can find out how to watch it on our How to Watch AMC Without Cable page.
You also have to check out Cinemax for more Westerns. The channel is particularly known for its selection of movies, many of which are set in the Wild West. It's also known for action thrillers such as "Hunter Killer" and other programming that will have you gripping your seat. One thing you won't have to touch? Cable cords — Cinemax is available without cable.