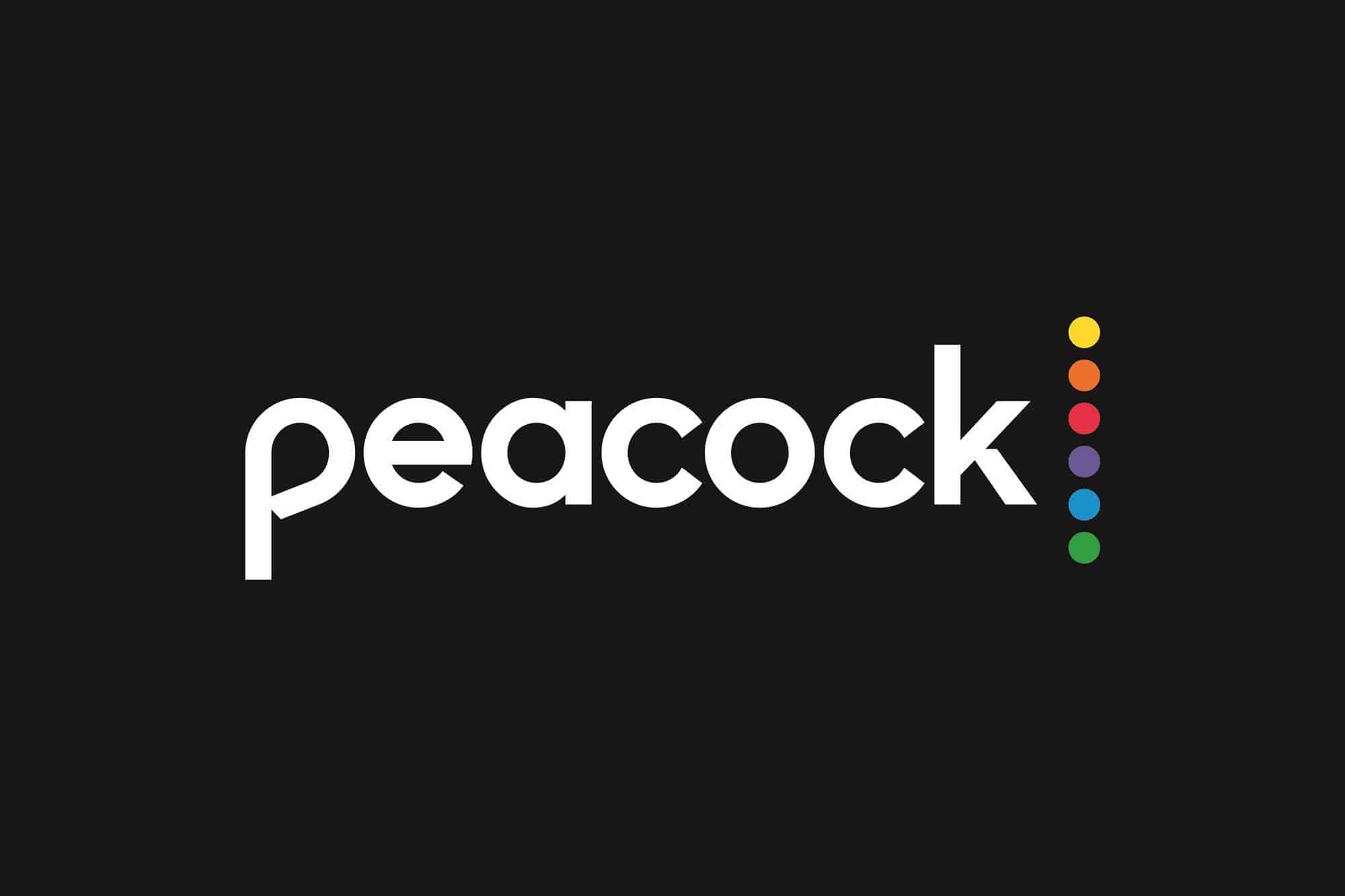 A service with a great free tier
If you're looking to learn more about Peacock, NBCUniversal's streaming service, then you're on the right page. Our Peacock guide is designed to walk you through all of the important Peacock basics, including Peacock subscription costs, Peacock original shows, movies, and live TV, and even how to cancel Peacock. (Just about the only thing we won't talk about here is what we think of Peacock — for that, you'll have to check out our Peacock review).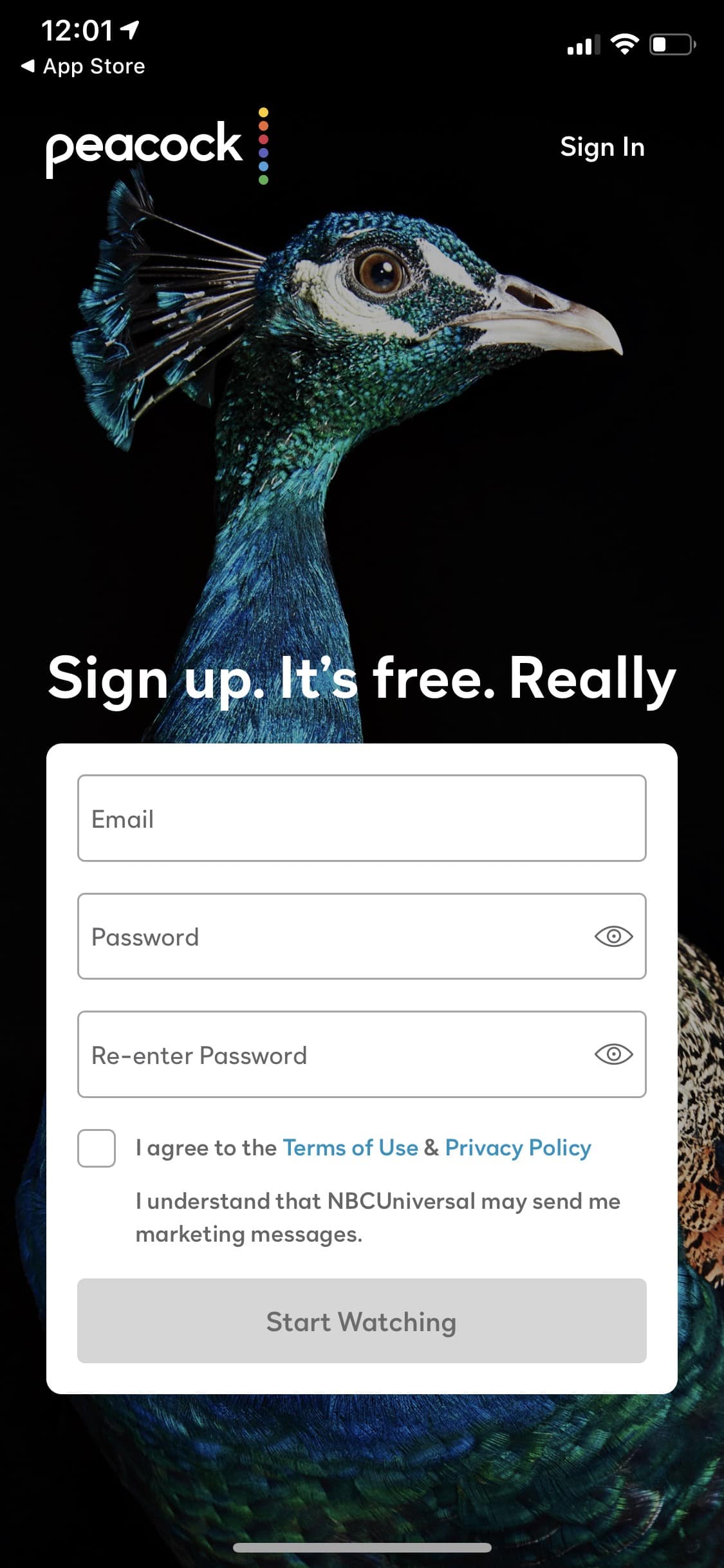 What is Peacock?
If you're a fan of NBC, I think you'll be happy with this answer. Peacock is a streaming service from NBCUniversal with a library of on-demand coverage and some live-streaming events. It's worth checking out if you're a fan of NBC's shows and Universal's films, or if you just want to see what original content Peacock has whipped up. Peacock has a free subscription option, but it also has some goodies reserved for customers who opt for the fancier paid subscription tier. We'll talk more about that below in our section on Peacock subscription costs.
What Shows and Movies are on Peacock?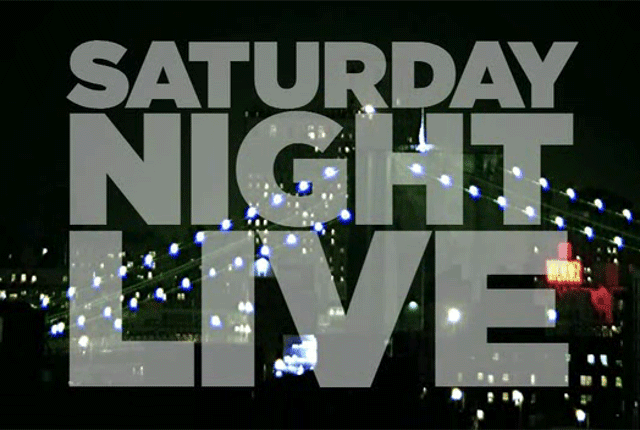 NBCUniversal owns Peacock, so it's no surprise that we see lots of popular NBC and Universal productions on the menu here. NBC hits like 30 Rock are available on Peacock, and there are also some new original series to check out. The Office, one of NBC's biggest hits, arrived on the platform in 2021. As of March 2021, Peacock is also the exclusive home of the WWE Network, but we'll talk more about that later.
You'll find more than just NBC shows on Peacock. NBCUniversal owns a ton of networks, which is why Peacock is a great way to watch Bravo shows without cable and a good option for streaming USA Network shows.
Shows on Peacock
Brave New World
Downton Abbey
Parks and Recreation
Saturday Night Live
30 Rock
Yellowstone
…and more
Movies on Peacock
The Bourne Supremacy
The Mummy
Reservoir Dogs
Spartacus
Vertigo
…and more
Live and early access content
Live sports,including the WWE Network
Live news
Early access to some late-night shows
Keep in mind that Peacock is mostly an on-demand service, not a live TV service. In other words, you're the one who decides when shows start and stop, but you won't be able to just watch NBC's broadcast channel live. With that said, though, Peacock does offer some live content. NBCUniversal promised live news and sports, and in January 2021, Peacock announced it was absorbing the WWE Network into its operations. The WWE Network was previously a standalone app, but as of March 2021, all its content is available through Peacock's paid tiers. That means Peacock has more than 17,000 hours of on-demand wrestling content, plus a live-streaming WWE channel. Marquee events like WrestleMania are also streaming on Peacock now, in some cases on a pay-per-view basis.
What Devices Can I Use to Watch Peacock?
Peacock is still relatively new, but it's already available on a range of different devices. The bad news is that at least one high-profile connected TV platform is still missing. You shouldn't have any trouble getting Peacock up and running on your favorite mobile device, but your mileage may vary when it comes to your TV screen.
Streaming platforms and devices
Video game consoles
Mobile devices
Android mobile (tablets and smartphones)
iOS (iPhones and iPads)
Other
Web browsers on PC and Mac computers
Cox and Xfinity pay TV set-top boxes
There is one pretty big brand name missing from this list: Fire TV. Amazon's streaming platform is a big deal, but it's still missing from Peacock's app lineup. The good news is that Peacock will probably come to that platform someday — the service has already corrected a previous hole in its lineup by releasing a Roku app.
How Much Does Peacock Cost?
Things don't get any cheaper than Peacock, which is free — or, at least, it can be. Peacock offers a free option, but you can choose to pay for a premium version instead if you'd like to. There's even an extra-premium version that costs more than the regular paid plan. Let us explain.
If you go with the free option, Peacock Free, you'll get a lot of goodies. Specifically, you get more than 7,500 hours of programming, including tons of shows and movies and even some recent content from current seasons of ongoing programs — though you'll have to wait until the day after each of those new episodes airs.
But there's more content out there. If you're willing to pay $4.99 per month for Peacock Premium, then you can get access to all of Peacock's content. You'll also unlock the live news and sports content, including the WWE Network, and you'll get earlier access to some of the recent content.
Finally, there's an ad-free version of Peacock Premium. For $9.99 per month, you can get everything that's included in Peacock Premium except for those pesky ads that Peacock sticks in the on-demand content. (Keep in mind that some content on Peacock is live. Getting rid of the commercials in the on-demand content won't help you when there's a commercial break during your hockey game or late-night comedy show.)
All of these prices look pretty good to us. Nothing beats free, and five bucks a month for full access measures up pretty well against competitors like Hulu. Whether or not it's worth paying to banish ads is more of a personal decision, but $5 a month for cutting out the commercials is pretty standard.
Deals on Peacock
Cheap as it is, Peacock can always be cheaper. We keep our eye out for discount deals so that you can always be sure that you're paying the lowest price.
Right now, though, there's nothing much going on in the world of Peacock discount deals. With that said, though, there's one great deal that's always available: the Peacock free trial.
Getting a Peacock Free Trial
Wait a minute: Peacock is free. Do we need a free trial?
Honestly, you might not. It's pretty easy to tell if you like Peacock by just watching the free content first. However, if you're interested in Peacock Premium but don't feel ready to commit any cash, then we have good news: Peacock offers a seven-day free trial of Peacock Premium.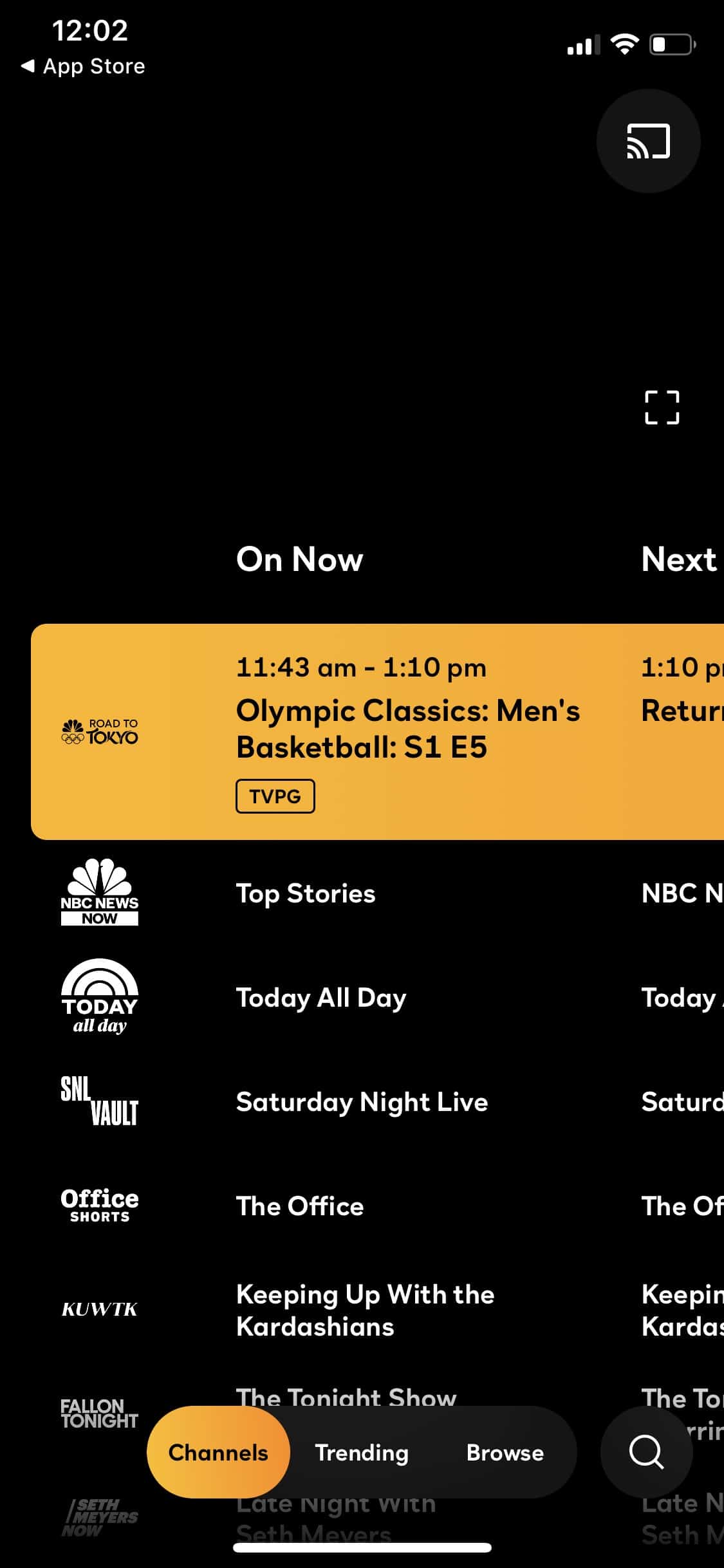 If you test out Peacock Premium for a week and find that you don't want it, that's no problem: Just cancel the trial before the paid subscription kicks in, and you'll walk away without spending a cent. You'll be able to keep your free account even if you try the Premium free trial and decide against a subscription.
If you do decide that you want to keep your Peacock Premium account, then that's even better. Just keep your trial going. When your seven days are up, your account will become a regular paid Peacock Premium (or Peacock Premium ad-free) account.
Peacock Contracts
We think that contracts are more of a cable and internet service kind of thing. Luckily, Peacock seems to agree. There are no long-term contracts to worry about here. You can just cancel your paid Peacock service at any time and revert from Peacock Premium to Peacock Free. Peacock bills month by month. You won't pay anything after you cancel, and you'll have access to Peacock Premium until the end of whatever period you were most recently billed for. (There are no partial-month refunds for us here, which is pretty much always true of these sorts of services. If you want to avoid a little frustration, try to remember when your billing date is. You don't want to cancel and then find out that you actually have a month left of Peacock Premium that you just paid for yesterday!)
How to Cancel Peacock
Canceling Peacock is very easy, but there's a small hassle that you should remember: You can't change or cancel your Peacock subscription from within the Peacock mobile app. As of this writing, you'll have to hop on a computer and head to Peacock's website. There, you can log in and hit the account button (the one with the little person icon in it) to make your way to the "Plans & Payment" screen. Click on the "Change Plan" link to switch things up. Canceling a paid Peacock Premium plan is as simple as selecting Peacock Free as your new plan.
This is all great if we want to know how to cancel Peacock Premium and keep Peacock Free. But what if we want to ditch Peacock altogether for some reason or another? There's not a huge reason to do that, to be honest, but you can delete your Peacock account entirely if you so choose. It's a bit more of an involved process, though. You have to go to this answer in the Help section of Peacock's website, click on their legal privacy page, scroll through a bunch of jargon, and locate the link to request the deletion of your personal information. Fill out your personal information there, and it should be deleted from NBCUniversal's records — along with your Peacock account. This action will also cancel any paid plans you have through Peacock. But, again, you don't need to do any of this just to stop paying Peacock. You can simply swap your plan for Peacock Free and keep watching Peacock without paying, which is a lot simpler.
All About Peacock
We love talking about Peacock and about streaming in general. Cord cutting is what we do here, and that doesn't stop at the end of our Peacock guide. Be sure to check out our other Peacock coverage, including our reviews and comparisons. Stay in touch with us on social media platforms like Facebook, Twitter, and Instagram for the latest from the world of cord cutting. Our goal is to serve our readers — not the big streaming and tech companies — by giving straight answers to tough questions and honest perspectives on the biggest and most important cord cutting services and devices.