"Stay curious," says the tagline on CuriosityStream's website. And if you're curious about what, exactly, CuriosityStream actually is, then you've come to the right place. This is our guide to CuriosityStream, and we'll cover everything from the basics (did you know that CuriosityStream is a documentary-focused streaming service?) to the more complex (do you know how to cancel CuriosityStream?).
First things first: what is CuriosityStream? Well, as we just mentioned, it's a streaming service with a passion for documentaries. With CuriosityStream, your content is available on demand — that is, whenever you want to watch it. You'll pay a subscription in order to maintain access to CuriosityStream's library of content. Put it all together and you have what we call "streaming video on demand," or SVOD. Netflix is an SVOD service, and so is Amazon Prime Video. CuriosityStream is, too, though it's a very focused one: it's all about documentaries and nothing but documentaries. CuriosityStream's emphasis on one type of video makes it what we call a "niche" streaming service. It's for fans of a particular type of thing (in this case, documentaries).
There's one other thing that we should note about CuriosityStream before we go too much further, and that's the fact that there are multiple ways to subscribe to the service. You can subscribe to CuriosityStream directly, just as you can with most other SVOD services; but you can also subscribe to CuriosityStream through the Amazon Channels subscription platform or as an add-on to the skinny bundle streaming service Sling TV. The same content is available no matter how you subscribe, but when we talk about things like CuriosityStream's price or platform on this page, we'll be focusing on the direct subscription option and CuriosityStream's own apps.
What TV Shows and Movies are on CuriosityStream?
So CuriosityStream is a niche SVOD service that is designed to appeal to fans of documentaries and documentary series. But what documentaries and series can you actually find on the service?
CuriosityStream has lots of its own original content on offer. It has exclusive documentary movies and series. It also licenses some content from other media outlets, such as BBC Worldwide.
Shows and movies
Birth of the Internet
Breakthrough
Conscious Capitalism
Stephen Hawking's Favorite Places
Vikings
That's just a very small selection from CuriosityStream's catalog, of course. For more, check out the service's website.
What Devices Can I use to Watch CuriosityStream?
As with any streaming service, part of the joy of using CuriosityStream is the ability to watch your content on different devices from any place that you please. So our next question is: what devices is CuriosityStream compatible with?
The list below covers the devices that will work with CuriosityStream's standalone app. For a list of devices that you can use to watch CuriosityStream through Sling TV, check out our guide to Sling TV. For a list of devices that you can use to watch CuriosityStream through Amazon, check out our guide to Amazon Prime Video.
Streaming platforms and devices
Apple TV
Chromecast
Fire TV
Roku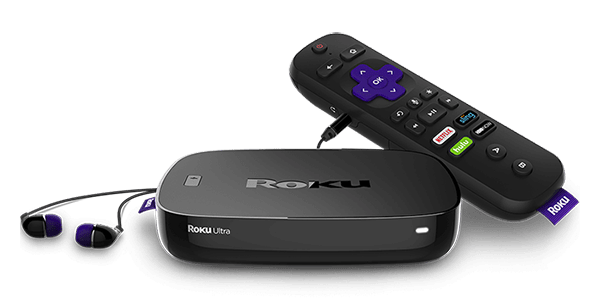 Video game consoles
Mobile devices
Other
In-browser app (Mac, Windows, and more)
Select LG, Samsung, Sony, and Vizio smart TVs
How Much Does CuriosityStream Cost?
CuriosityStream, like most niche SVOD services, cost less per month than big boys like Netflix and Hulu. CuriosityStream plans start at $2.99 per month, which is pretty low even by the standard of niche services.
There are actually two CuriosityStream plans to choose from: Standard ($2.99 per month) and Premium ($9.99 per month). You can also choose to pay for your subscription annually, in which can you'll enjoy a significant discount: an annual Standard membership costs $19.99 per year, while an annual Premium membership is $69.99 per year. Those are the equivalents of $1.67 and $5.83 per month, respectively, though of course the actual charge is a lump sum paid once a year. If you want to pay a little bit each month, you'll have to go with the regular monthly pricing.
Deals on CuriosityStream
The best way to get a deal on CuriosityStream is to opt for an annual pricing plan. Both the Standard and Premium plans offer annual pricing structures that will save you money relative to the monthly plans. Paying annually instead of monthly will effectively save you at least 42% on your membership fees. But, of course, you'll also pay for the whole year up front, meaning your cancellation options will be more limited.
CuriosityStream also offers a 7-day free trial. To sign up for CuriosityStream, click here.
Getting a CuriosityStream Free Trial
If you're not sure if CuriosityStream is worth your hard-earned money, never fear: you can check it out risk-free by signing up for the service's free trial offer. CuriosityStream's free trial lasts for 7 days, and you can cancel at any time during the free trial period without having to pay a dime. Of course, you may find that you want to keep it! Click here to get your hands on the free trial.
CuriosityStream Contracts
CuriosityStream doesn't lock you in to any kind of long-term contract: you can cancel anytime, and you won't be charged again. Of course, if you opted for the annual subscription, your next billing date could be nearly a year out! While you won't be billed anymore, you will have already paid for the full year and won't get money back. So just keep in mind that, if you pay for annual service up-front, you're essentially prepaying for a year-long contract.
How to Cancel CuriosityStream
If you decide during your free trial period that CuriosityStream just isn't for you, or if you no longer feel like maintaining our paid subscription, you will want to know how to cancel CuriosityStream. Fortunately, we're here to help!
First, we should mention that the process of cancelling CuriosityStream will be different depending on how you signed up for it. If you signed up for CuriosityStream through Amazon Channels, then you'll have to cancel it in your Amazon account; if you went through Sling TV, you'll have to cancel through Sling TV; and so on.
But if you signed up for CuriosityStream directly, here's what you need to do: head to CuriosityStream's website and sign into your account. Navigate to the Your Account page, then click CANCEL. You'll have to follow some prompts and assure CuriosityStream that you really want to go, but they'll let you leave eventually.
All About CuriosityStream
Cord cutters have a lot of options for streaming video, and documentary fans will certainly want to give CuriosityStream a close look! You can find more information on CuriosityStream right here on Cordcutting.com, along with plenty of coverage of other streaming services, including SVOD services, niche streaming services, and even live TV streaming services. Be sure to check out our home page and social media pages for the latest!