How to Cancel HBO Max
HBO Max has a lot of cool programming, but it's not working for you. The thrill is gone, and now you want to know how to cancel HBO Max. Perhaps you're tired of waiting for that long-teased Friends reunion special. Maybe you finally finished Game of Thrones and don't want to give HBO any of your hard-earned salary. You don't have to explain it to us; it's a perfectly valid decision any way you slice it! Here's how to cancel HBO Max.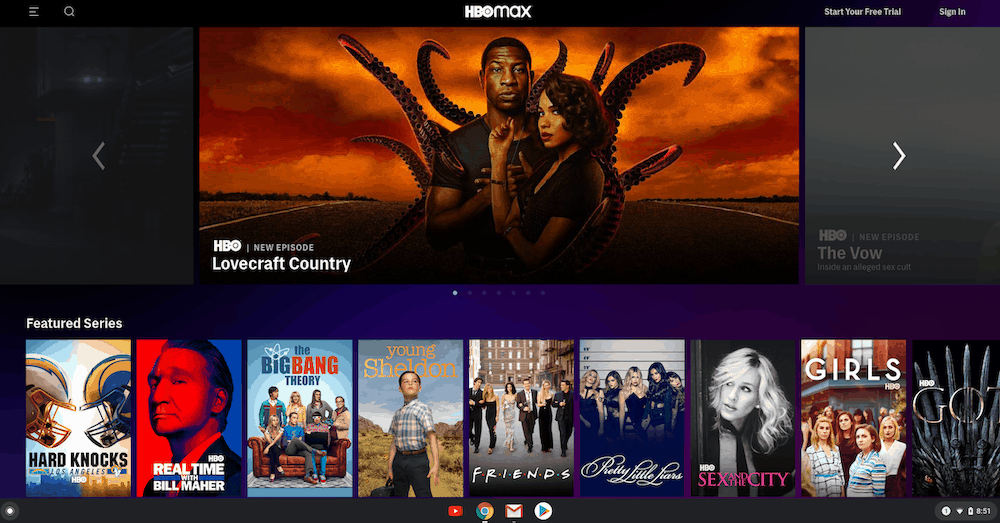 Step 1: Head to HBO Max's homepage and log in
You'll see a wide array of TV shows on the home page, but try not to get distracted by things like the Lovecraftian monster up above! Look for the "Sign In" button in the top right corner. Click on that, enter your email address and password, and sign in. If you can't remember your password and forgot to store it safely on your computer or mobile phone, click on the "Forgot password" link at the bottom. That's the simplest way to sign in to HBO Max. But if you signed up for HBO Max through your TV or mobile provider, you'll need to click on that option and go through a slightly different process before you can access your account.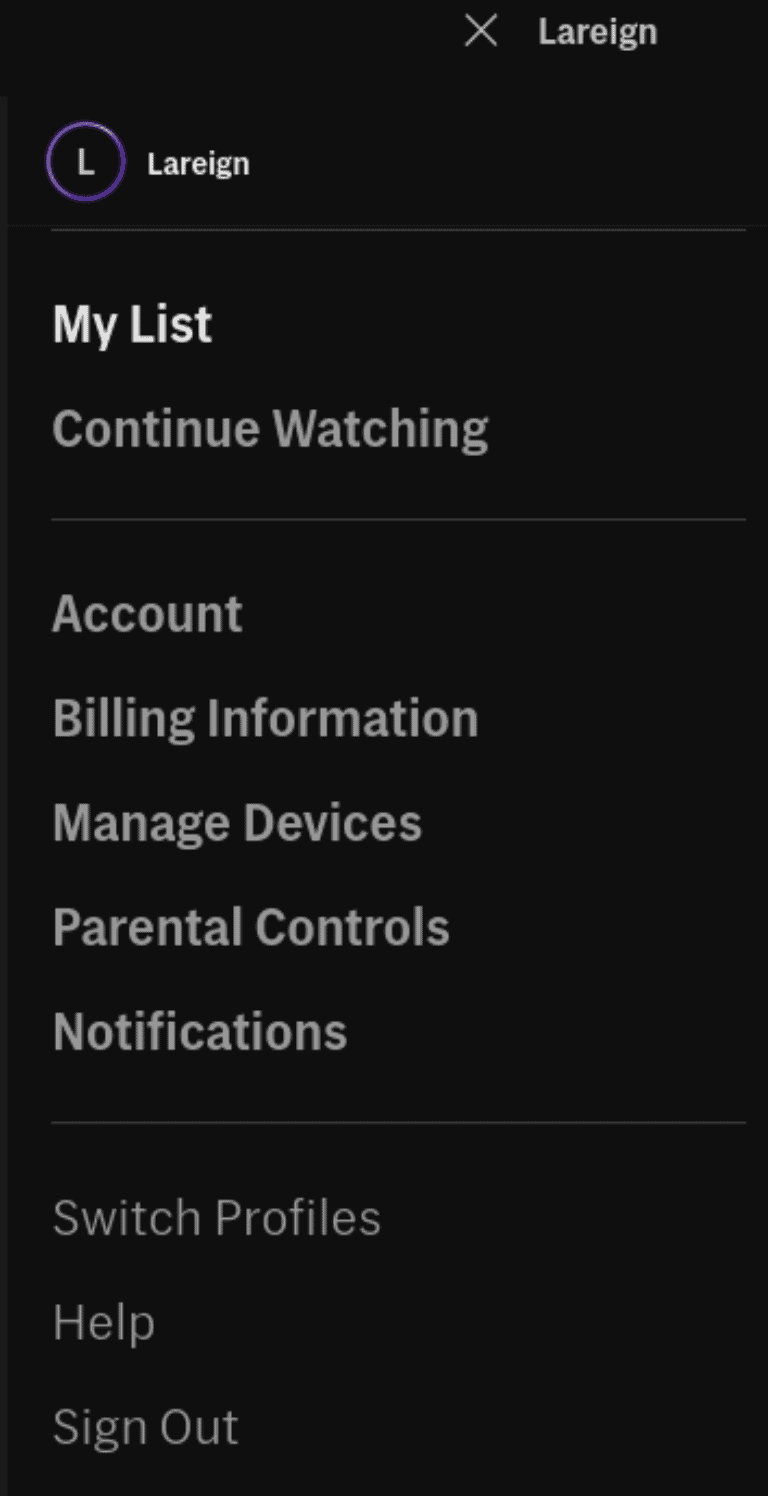 Step 2: Navigate to Billing Information
Click on Billing Information. Don't click on "Account" — only "Billing Information" will get you one step closer to canceling HBO Max.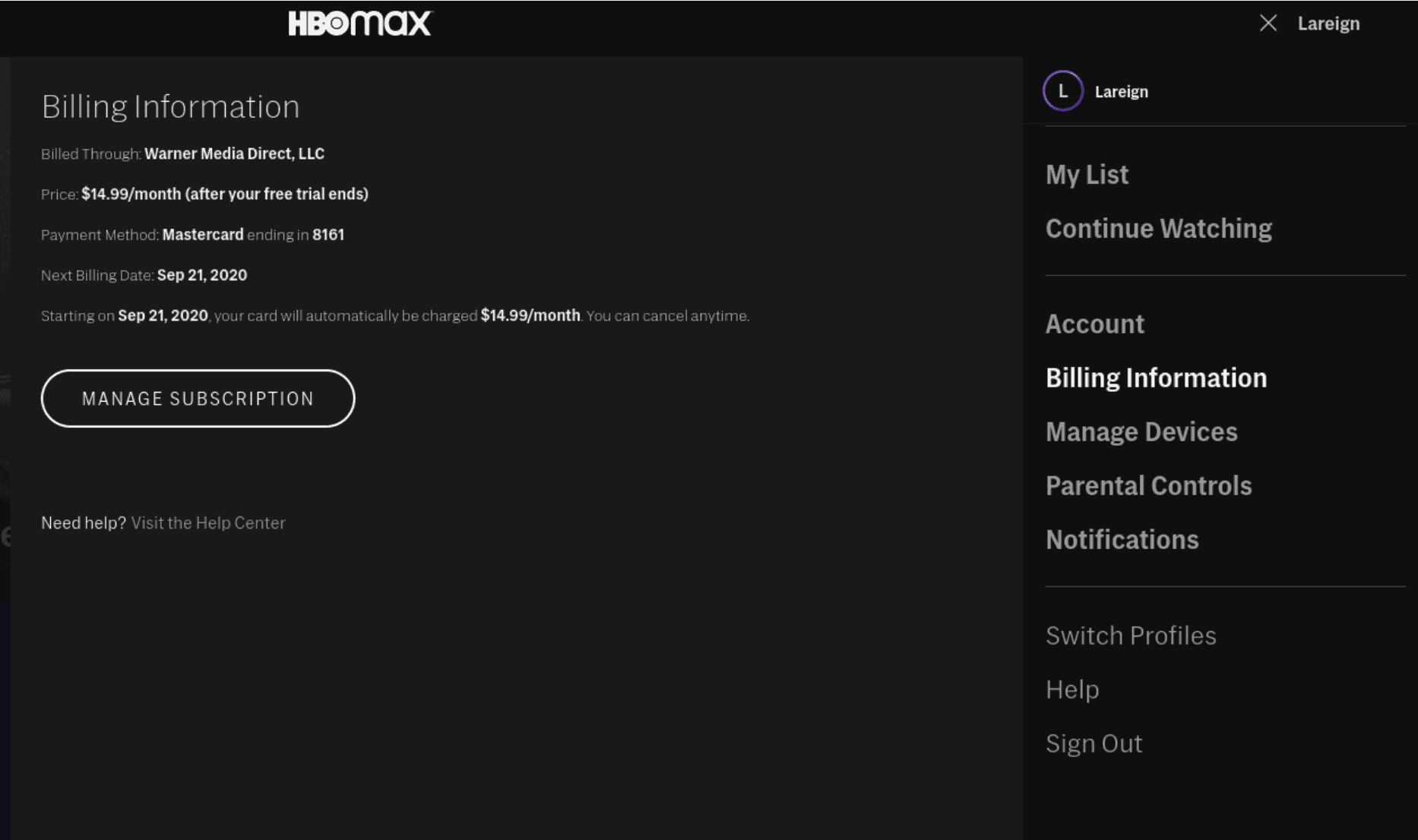 Step 3: Under Billing Info, go to Manage Subscription
You're getting closer now. You'll see information about your billing date and method of payment. Below that is an oblong button that says "Manage Subscription." Click on that.
Step 4: Select Cancel Subscription
By now you should have reached a purple-ish page with your full account information in a column on the left. The right column will have two options: "Edit Payment Method" and "Cancel Subscription." Click on Cancel Subscription with as much force as your pointer finger (or middle finger) feels like mustering.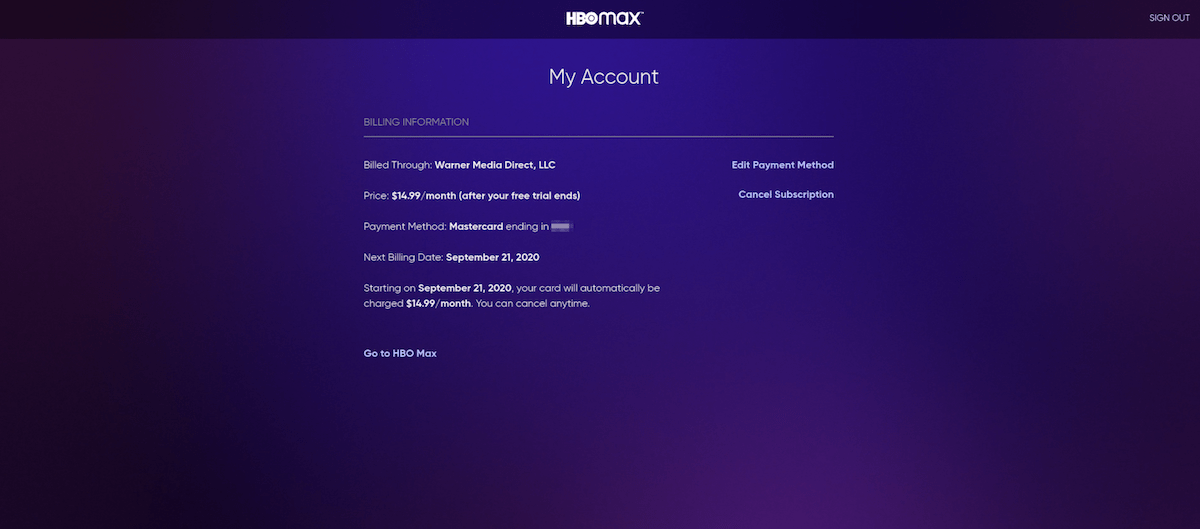 Step 5: Confirm Your Cancellation
HBO Max will ask you to take a short survey about why you want to cancel HBO Max, but if you don't feel like messing with it, don't worry — it's optional. Other streaming services force you to go through what's basically an exit interview, but HBO Max is surprisingly chill about letting you cancel (at least for now). If you finally finished watching all the Studio Ghibli titles and don't want to watch anything else, you can tell them that. Or you can just not select any options and click on Yes, Cancel Subscription to confirm your choice.
That's it! Congratulations on figuring out how to cancel HBO Max. Now that you're no longer paying $14.99 a month, you might have more room in your streaming budget for other options. Look below to find out options for what to watch after you've cancelled HBO Max.
So You Decided to Cancel HBO Max– What Should You Try Next?
You may be done with HBO Max for now, but that doesn't mean you have to say goodbye to watching all HBO shows entirely. HBO is definitely not a service you can get with an antenna, but that doesn't mean you have to go back to the cold, greedy embrace of cable companies. Check out our article on how to watch HBO without cable for a more in-depth dive on this topic.
If you left HBO Max partly because you were too confused about the branding, we can help with that too. Plenty of viewers don't understand the differences between HBO Max, HBO Go, and HBO Now.
Finally, you should know about options for free TV. While streaming services like HBO Max offer a lot of content, there's plenty of content you can watch for free by hooking up the right antenna.