The first great streaming service — and still essential
Netflix has dominated the streaming service business from the start, and for good reason. Thanks to their big library and hit original series, Netflix continues to be one of the most popular streaming service platforms around today — even with new competition from services like Max and Disney Plus. Because of their wide catalog of diverse content and three reasonably priced subscription tiers to pick from, many viewers rely on Netflix for their daily dose of entertainment.
While the Netflix Basic plan costs a reasonable $9.99 per month, there's no reason why we shouldn't help you find ways to lower that cost even further. If you're like us, you try to avoid paying full price for anything! If that sounds like you, we're here to help. Let's figure out how you can get the best possible deal on your Netflix subscription so that you can enjoy all that the service has to offer while basking in the knowledge that you got a great bargain.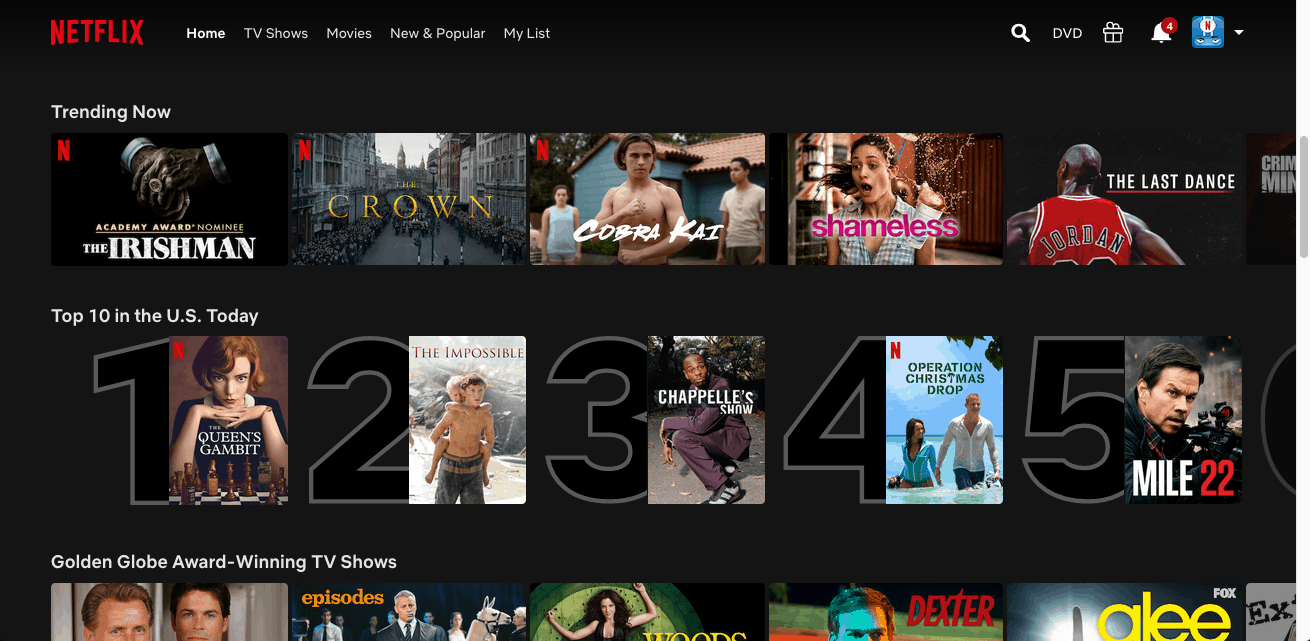 How Much Does Netflix Cost?
Before we go on a journey to save you more money, let's take a look at what we're working with in terms of Netflix subscription prices. Lucky for Netflix fans, the service already offers three solid streaming plans that take into consideration all your streaming needs.
| | | |
| --- | --- | --- |
| Basic | Good video quality in SD (480p). | $9.99 |
| Standard | Great video quality in Full HD (1080p). | $15.49 |
| Premium | Best video quality in Ultra HD (4K) and HDR. | $19.99 |
You can also choose from two DVD plans if you still enjoy receiving a bright red envelope in your mailbox. The Standard plan costs $9.99 per month and includes one disc out at a time, and the Premier plan costs $14.99 per month for two discs out at a time.
What Are the Best Netflix Deals?
As one of the most popular streaming services, Netflix doesn't need to offer deals in order to attract new subscribers. Thankfully, the internet has made it easy to find discounts on almost any product or service. Despite the fact that Netflix doesn't offer promotional prices, where there is a will, there is a way, so if you're looking for a better deal than the $8.99 monthly price, let's go over the deals we found for Netflix.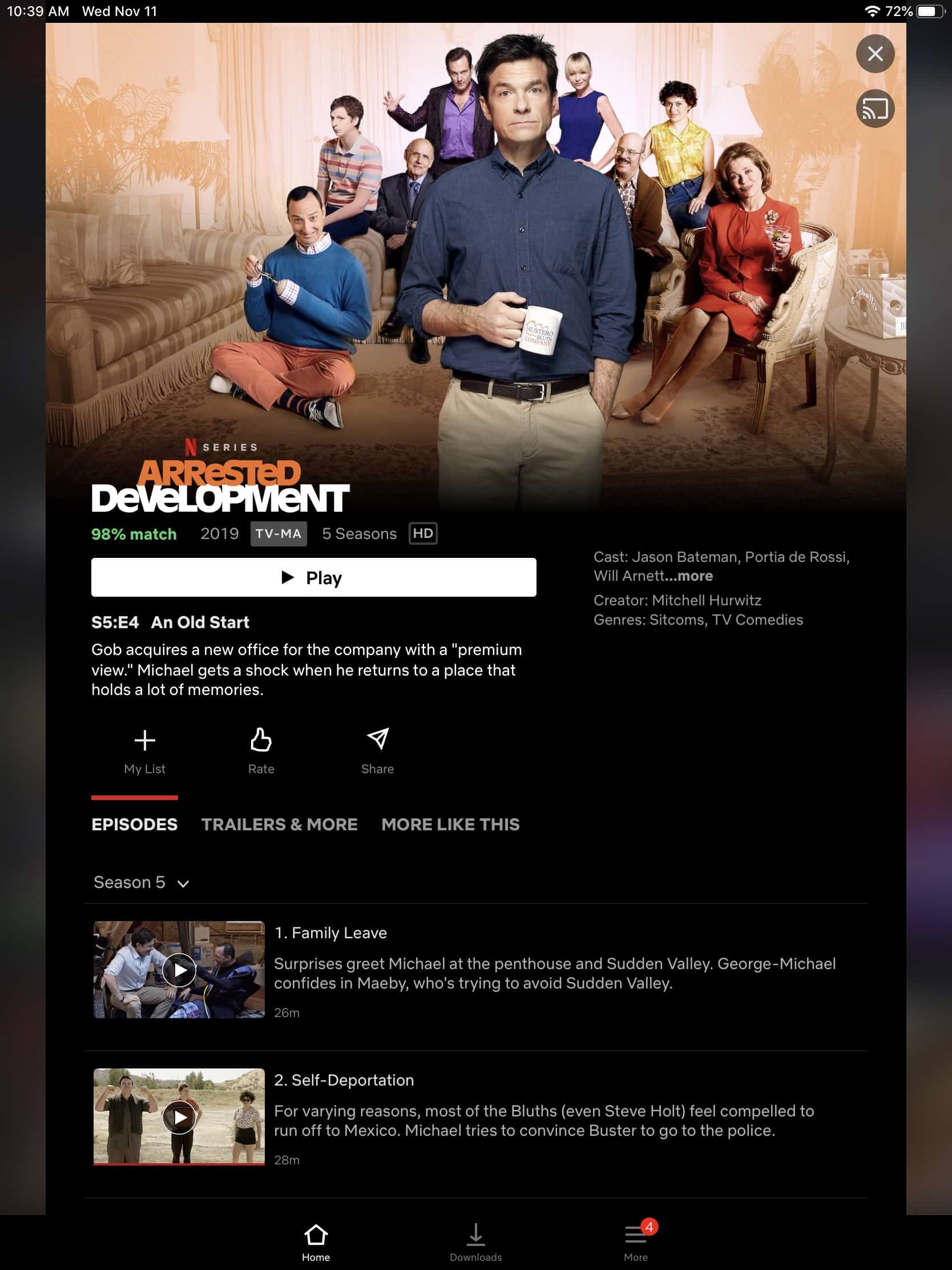 Get free Netflix with T-Mobile's Netflix on Us. If you already have T-Mobile or you're thinking of switching, you can take advantage of their Netflix on Us deal. Their Magenta plans cover a Netflix Basic subscription at no extra cost, while the Magenta Max plans cover a Netflix Basic or Standard subscription, depending on your number of phone lines. Meanwhile, with Magenta Plus, T-Mobile will cover up to $12.99 per month for a Netflix Premium plan.
Sign up for US Mobile and get free Netflix. With US Mobile's "Unlimited Lines" plans, you will be able to choose Netflix as one of your free perks. This is available to both new and existing customers.
Buy a Chromecast bundle and get six months of free Netflix. If you purchase the Chromecast with Google TV and Netflix bundle, you will get a credit for six months of Netflix service (Standard plan).
Take advantage of Netflix account sharing. Netflix allows users who live in the same household to watch its content on up to four screens at a time (with a Premium plan). So if you have roommates, you can easily lower your viewing cost even further. Another great option for those living at home is using your parents' Netflix account.
Pay with a Netflix gift card. If you have a birthday coming up, you might want to ask for a Netflix gift card. That way you don't have to pay to enjoy all your favorite shows. Another great thing about Netflix gift cards is that they do not expire, so you can apply them to your account at any time. You can purchase a Netflix gift card on Amazon or at Walmart, Best Buy, or Target.
There is currently no Netflix free trial. Netflix does not currently offer student, military, or senior discounts.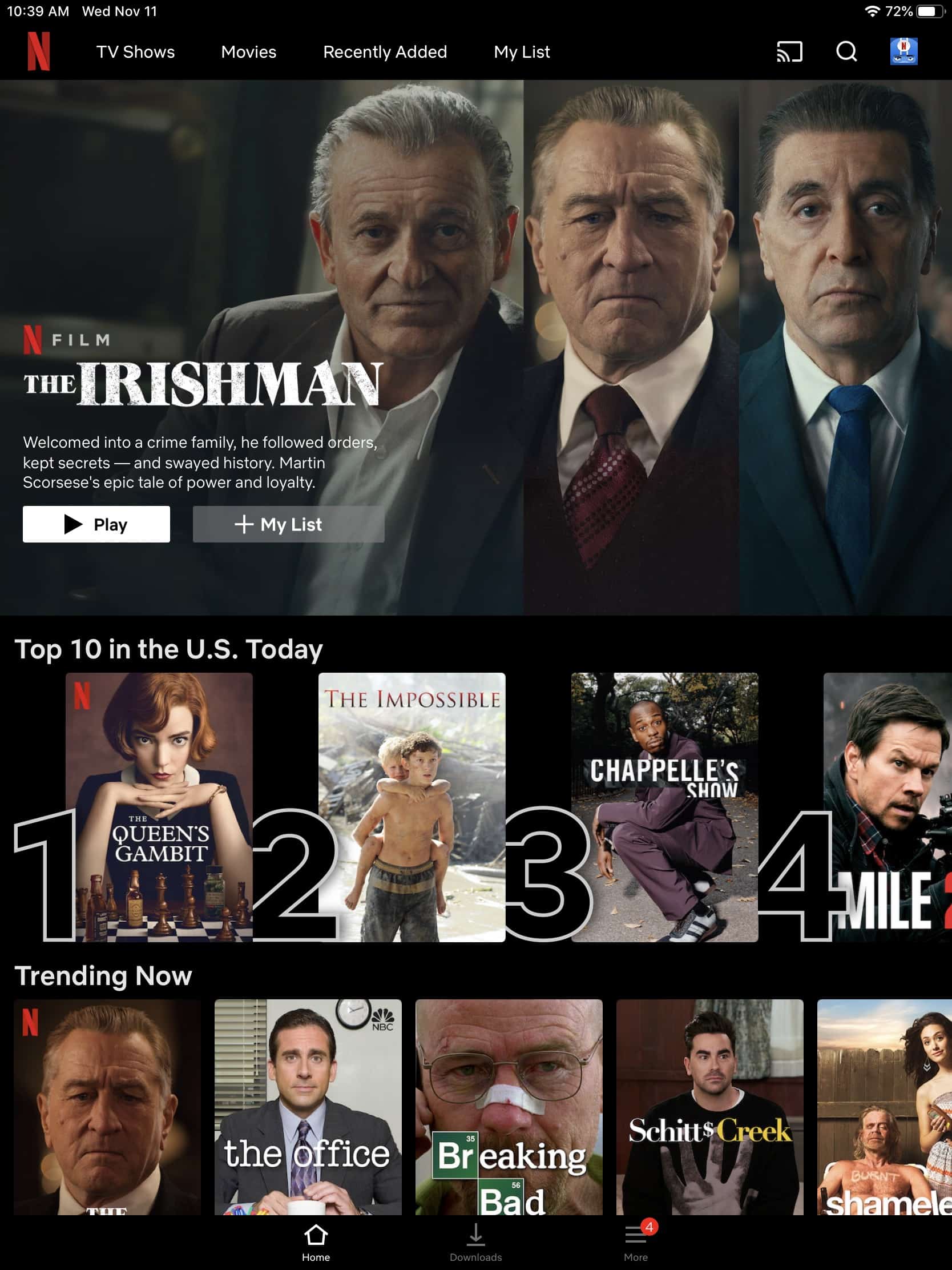 What Are the Netflix Black Friday and Cyber Monday Deals?
Netflix doesn't typically offer any Black Friday or Cyber Monday deals, but you never know when that might change. Check back with us closer to the time frames, and we'll be sure to let you know if there are any deals.
What Are the Netflix Discount Codes and Coupons?
There are no active discount codes or coupons for Netflix. We will update this page if any such deals do become available.
How to Stay Up to Date on Netflix Deals
Trying to keep up with the latest and greatest deals can be time-consuming. If you don't have the energy to search for deals, check back with us and we'll have them ready for you. That way you can spend more time watching your favorite content and less time worrying about how much it's costing you.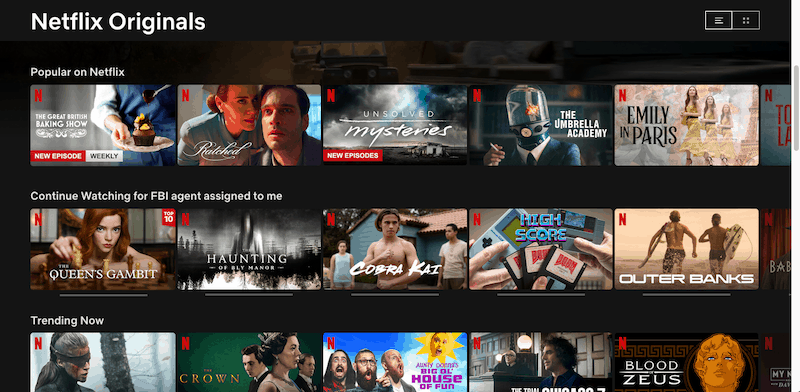 How to Save Money on Netflix Today
As we said in our Netflix review, Netflix is one of the best streaming services on the market, which is why they don't need to offer any deals or incentives. Netflix is also fairly flexible, so you can easily cancel your subscription at any time without any cancellation fees. Nevertheless, we're always on the lookout for deals, and we will continue updating this page so that you can enjoy the best shows and movies for the lowest price.