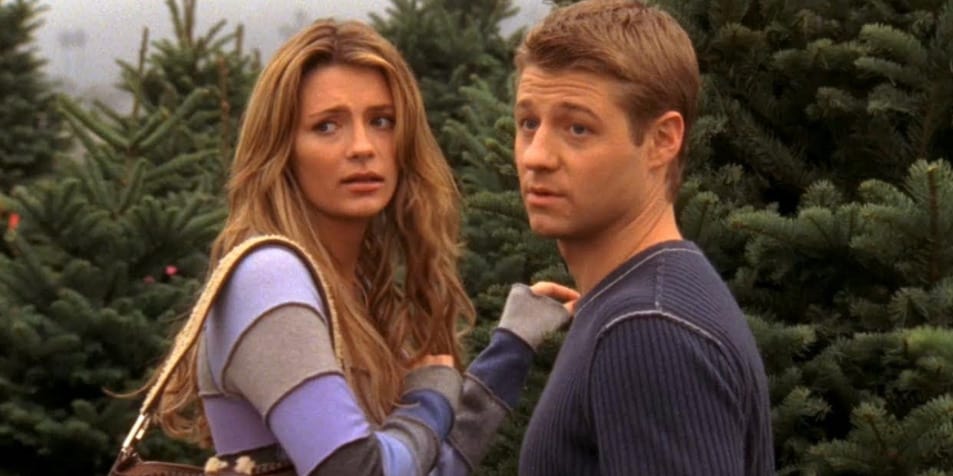 Let's be real: "The O.C." Season Three was a letdown in more ways than one. We had some college visits, but where were all the fun road trips? What about the big festivities we've come to love and expect? Did the writers just forget to celebrate Thanksgiving, New Year's Eve, and Passover this season? Where's The Nana (Linda Lavin)? Did Fox cut back on the show's travel budget?
Whatever the reason the holiday celebrations in the show's third season paled in comparison to Season 1 and Season 2's festive offerings, I still felt compelled to rank the joyous and not-so-joyous times we did get.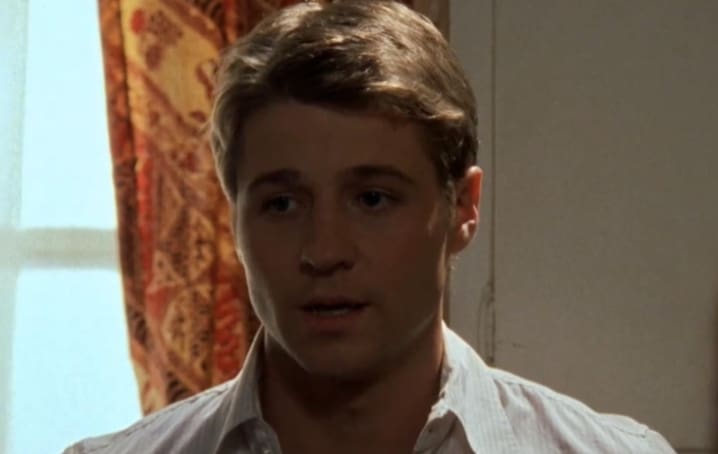 Ryan (Ben McKenzie) turning 18 years old should be nothing but celebratory. But this is sadly not the case; instead, conflicts abound, as is par for the course on "The O.C." Marissa (Mischa Barton) makes some bad decisions that land her in the arms of bad boy Kevin Volchok (Cam Gigandet), while Ryan struggles with whether to invite Marissa to his birthday party and ponders moving on with Sadie (Nikki Reed). During the party-planning, Sandy (Peter Gallagher) discovers Ryan's mother (Daphne Ashbrook) is in jail and, even after being freed, she bails on celebrating her son's big milestone.
Meanwhile, Summer (Rachel Bilson) deals with the ramifications of her dad (Michael Nouri) having a secret romance with Julie (Melinda Clarke). Almost everyone comes together in the end, and if nothing else, it's a birthday Ryan won't forget easily. After all, who can forget a Foreigner tribute band?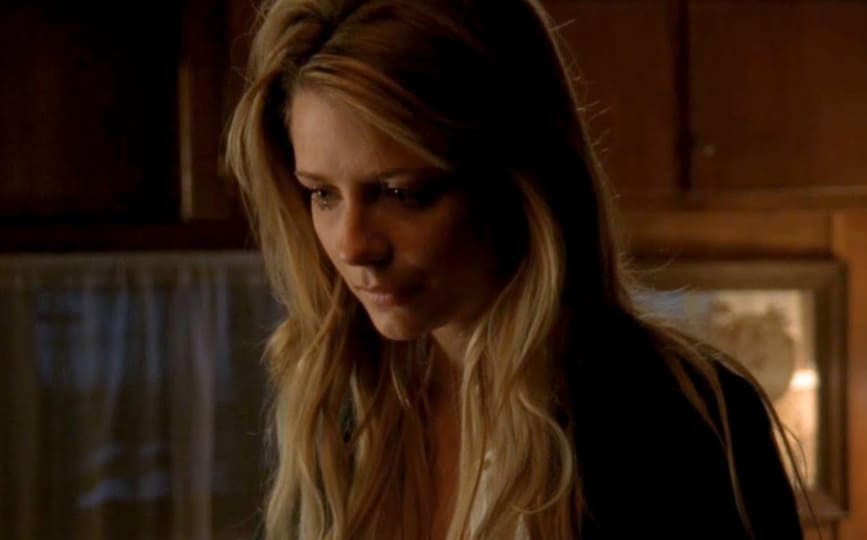 Nothing like a funeral to celebrate what's supposed to be the most romantic day of the year! It's Valentine's Day, and Marissa's very forgettable friend Johnny (Ryan Donowho) has died. His cousin, the aforementioned Sadie, comes to town in the tragedy's aftermath, and she and Ryan have to deal with the drug-addled, angry, and violent Volchok.
Needless to say, Ryan and Marissa aren't in a very celebratory mood, and their relationship is barely hanging on. Seth and Summer aren't faring much better, and Sandy and Kirsten (Kelly Rowan), the latter of whom is trying to pull off a Valentine's Day dance, are forced to meddle in a relationship between Matt (Jeff Hephner) and Maya (Morena Baccarin) — two side characters that made me want to fall asleep whenever they were on-screen.
The episode's only saving grace, and it's just barely funny, is the Seth (Adam Brody) and Sandy lingerie mix-up: A naughty present meant for Kirsten goes to Summer and vice versa. Oops!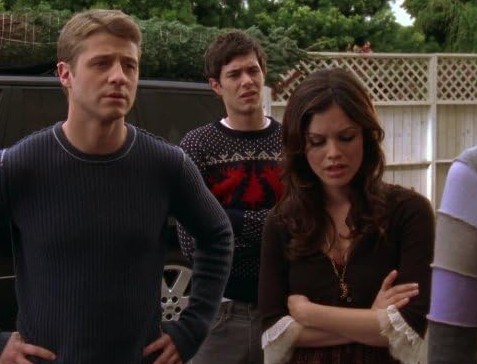 So, this is Chrismukkah in Season 3, also known as "The Chrismukkah Bar Mitz-vahkkah." Johnny, unfortunately still alive here, needs knee surgery, and the gang wants to raise money to cover his medical costs. Who cares? I sure don't! And it's a little odd that they think getting people to give Ryan cash for his still-months-away birthday is the way to do it.
But Seth getting a bar mitzvah redo through Ryan years after his own lonesome party is kind of fun, and I do like seeing things heat up with Julie and Dr. Roberts (I have a hard time calling him Neil!). Altogether, this year's Chrismukkah is a perfectly fine holiday, but I can pretty much guarantee it won't be my pick for the best Chrismukkah of all time, despite Kirsten's "best Chrismukkah ever" declaration.
Here's hoping Season 4's holiday celebrations are a little more celebratory.