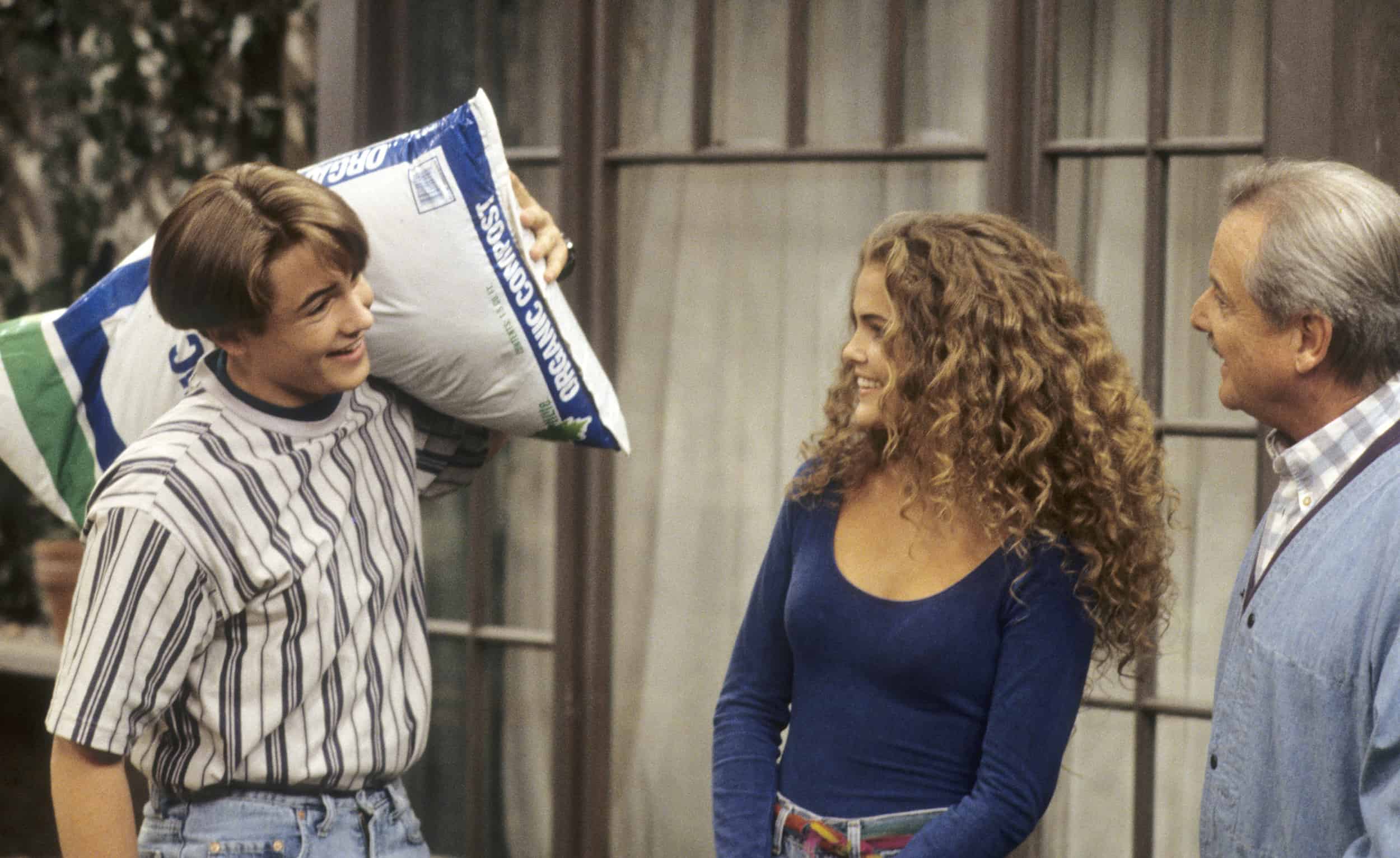 During seven seasons of "Boy Meets World," the sitcom saw quite the revolving door of guest stars playing everyone from parents to love interests to classmates. For a TGIF show, the ABC series featured an impressive array of actors, including those already famous in their own right and others who saw great career success after their appearance on the show. Here are 12 actors you probably didn't know appeared on "Boy Meets World."
Did we catch all the famous actors in "Boy Meets World"? If not, let us know in the comments!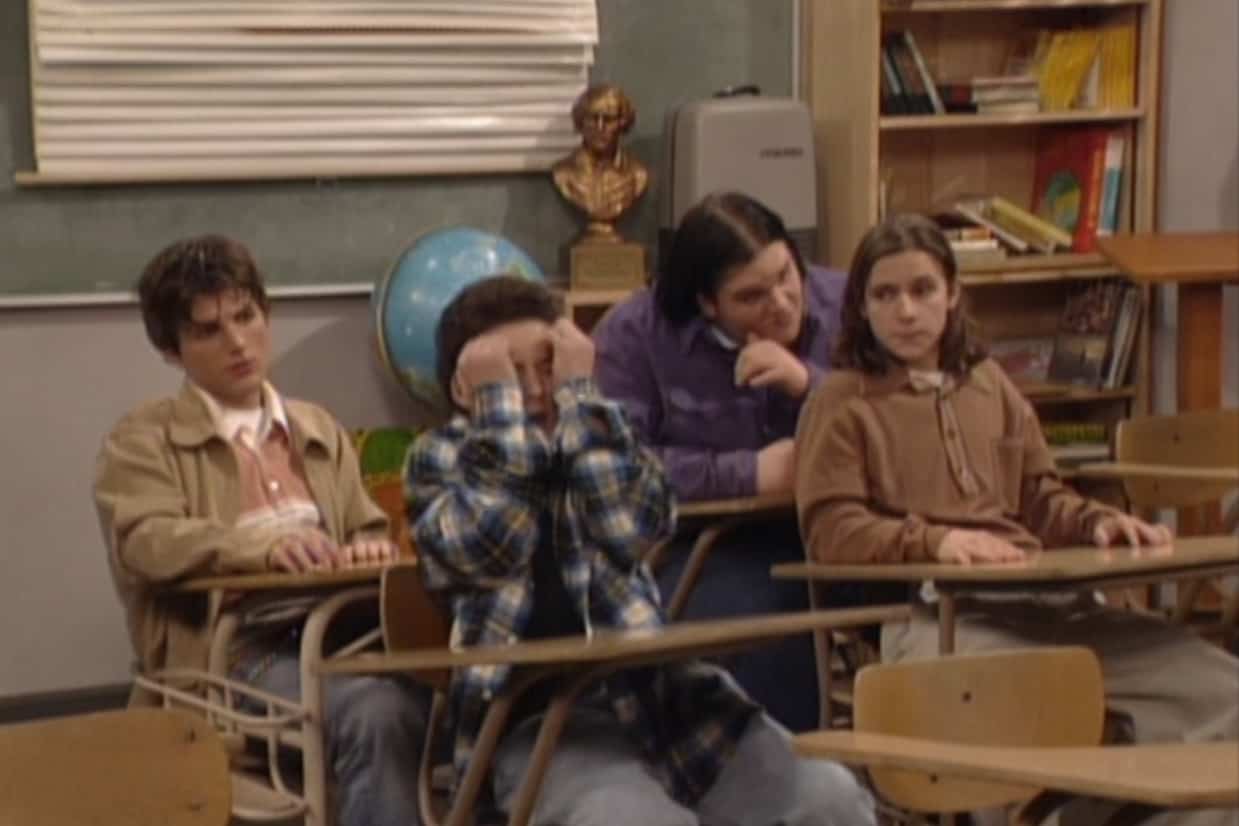 Among the most famous guest stars to come out of "Boy Meets World" is Adam Scott, who portrayed bully Griffin "Griff" Hawkins. He appeared in only three episodes, but he certainly made a mark with his commanding presence and undeniable charm. He took the place of the show's OG bully, Harley Keiner (Danny McNulty), but his personality as a smooth-talking and confident troublemaker was starkly different.
Scott went on to star in such popular TV series as "Severance" (2022 to present), "Big Little Lies" (2017 to 2019), and "Parks and Recreation" (2010-2015). Last year, he received an Emmy nomination for his leading role in "Severance." The actor also returned to his "Boy Meets World" roots in early 2023 with an appearance on the "Pod Meets World" rewatch podcast.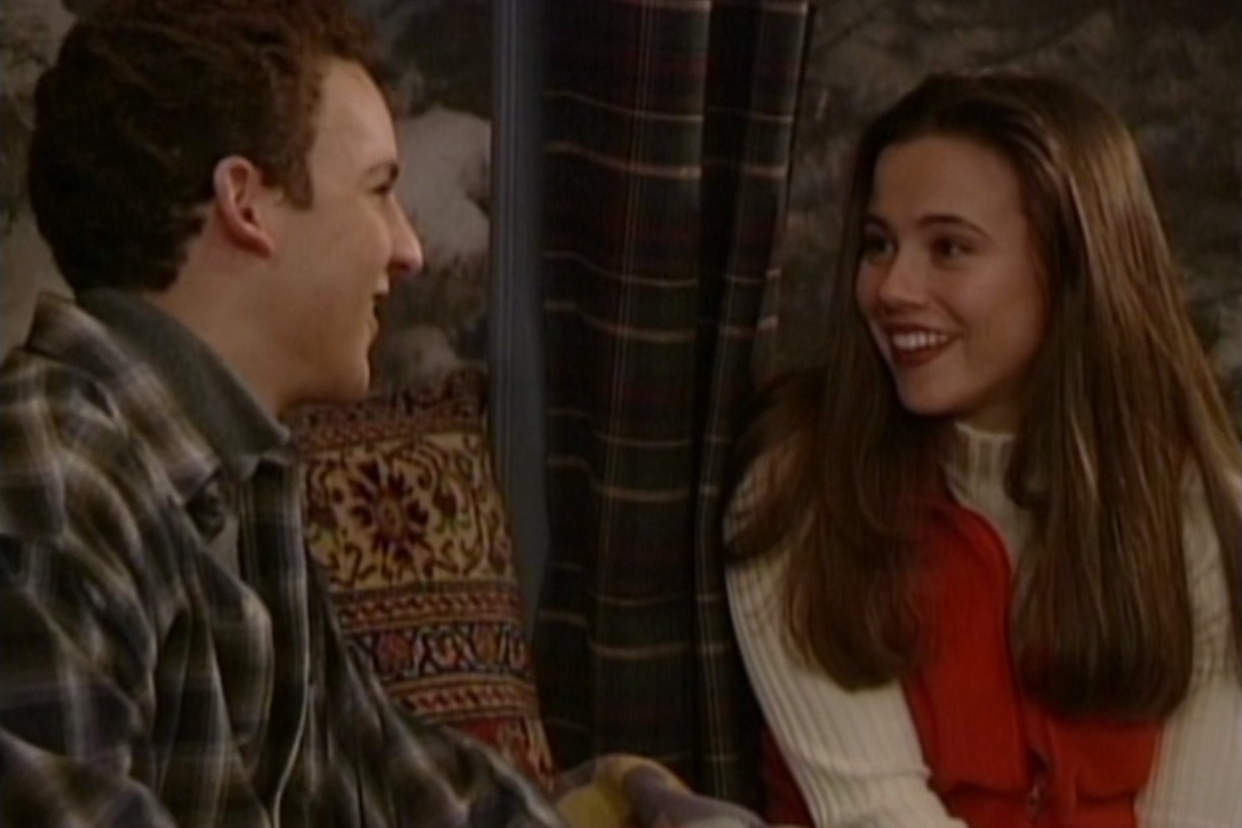 Linda Cardellini's character, Lauren, is considered the Voldemort of "Boy Meets World" because of her controversial interactions with Cory Matthews (Ben Savage) that led to the break-up of his fan-favorite relationship with Topanga Lawrence (Danielle Fishel). Appearing in four episodes across seasons 5 and 6, the role was one of Cardellini's most notable at the time.
From there, she achieved amazing success, earning three SAG Award nods and three Emmy nominations. She has starred in cult-classic movies such as "Legally Blonde" (2001), "Scooby Doo" (2002), and "Brokeback Mountain" (2005), as well as hit TV series such as "ER" (2003 to 2009), "Mad Men" (2013 to 2015), "Bloodline" (2015 to 2017), and "Dead To Me" (2019 to 2022). And who can forget Cardellini on "Freaks and Geeks" (1999 to 2000)? To this day, however, many "Boy Meets World" viewers hate her arc on the show.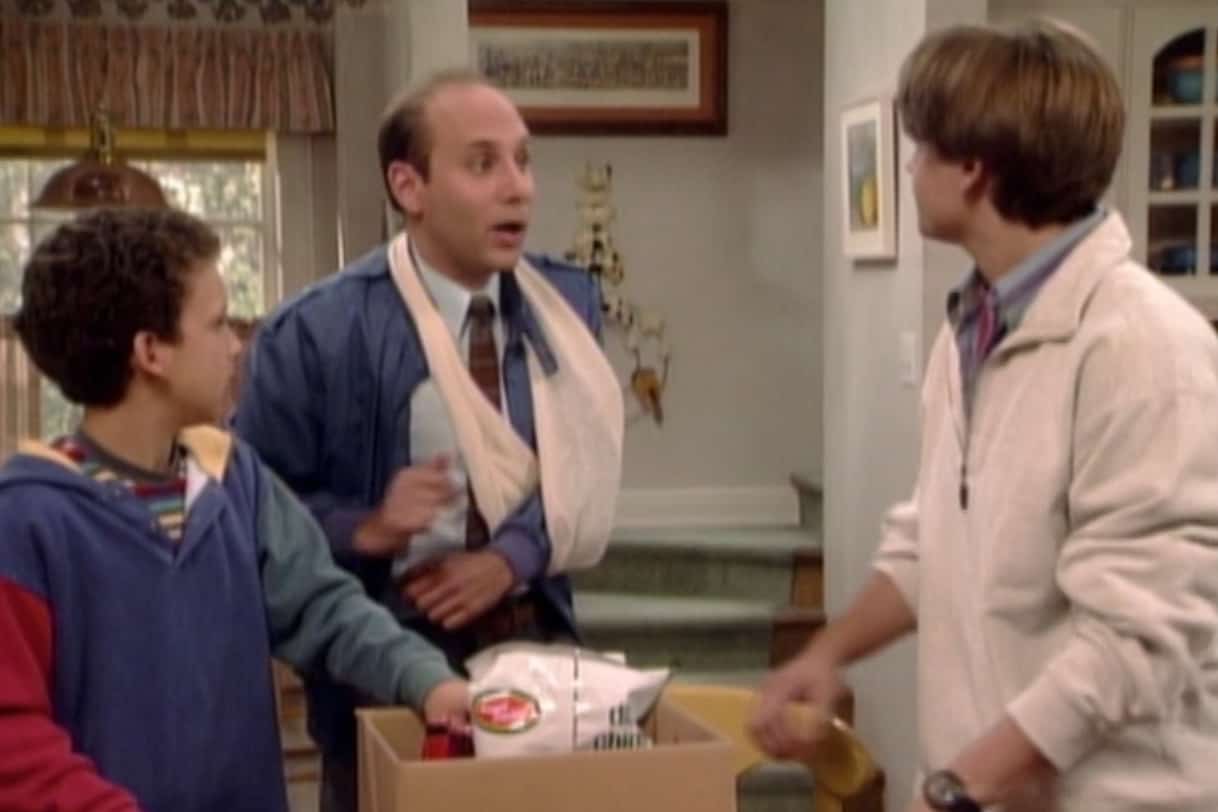 The late Willie Garson appeared in numerous TV series over the years, with more than 150 credits to his name. One of those projects was "Boy Meets World," on which he portrayed three different characters in four episodes: Leonard Spinelli, Mervyn, and the minister who marries Cory and Topanga.
Garson is best known for his role as Stanford Blatch on the "Sex and the City" series (1998 to 2004) and movies, as well as the "And Just Like That…" revival (2021). He's also credited with a leading role on "White Collar" (2009 to 2014), a recurring one on "Hawaii Five-0" (2015 to 2020), and countless other one-off appearances in TV and film.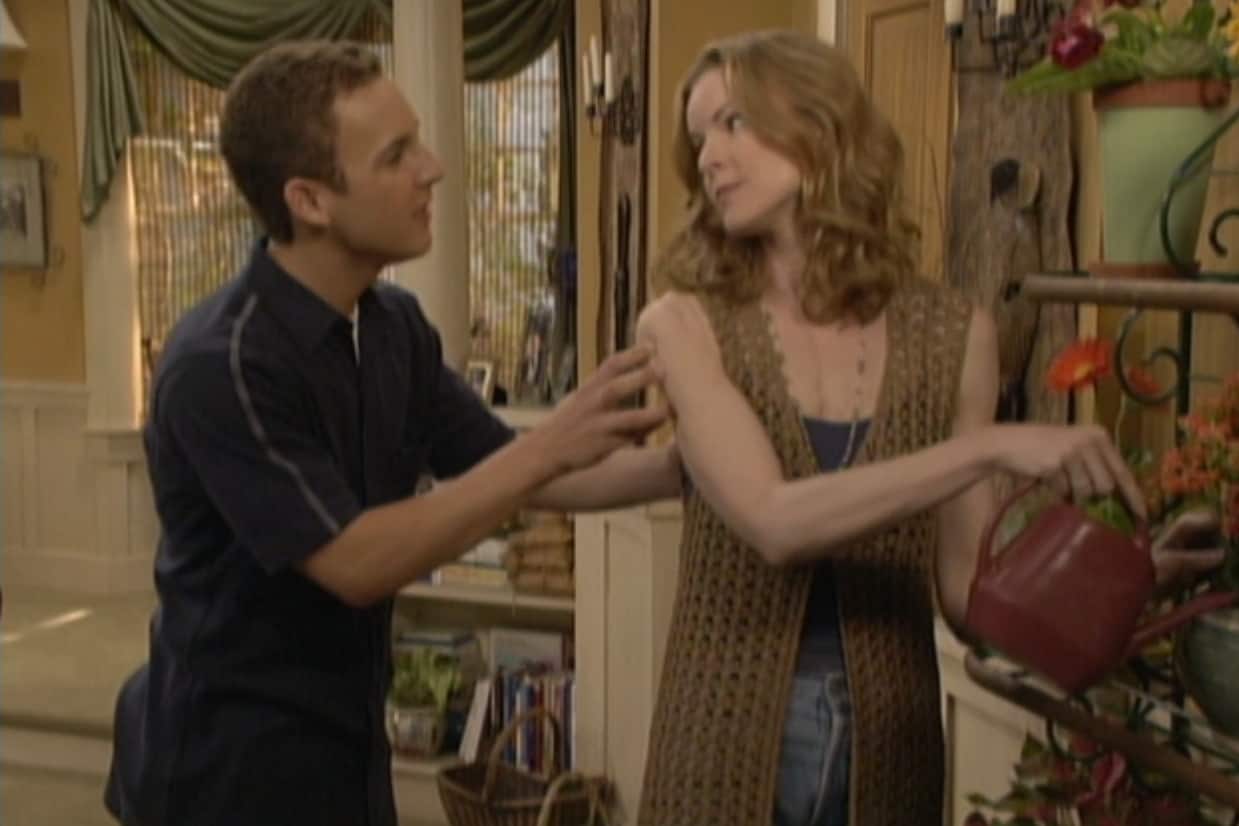 The role of Topanga's mom was portrayed by two different actresses, one of whom was Marcia Cross. Cross was already famous before her Season 7 appearance, having appeared in over 100 episodes of "Melrose Place" (1992 to 1997). Her career continued to see success after "Boy Meets World," with projects such as "Everwood" (2003 to 2004), "Quantico" (2015 to 2017), and "You" (2021). But Cross is best known for her role as Bree Van de Kamp on "Desperate Housewives" (2004 to 2012), a gig that earned her two SAG Awards.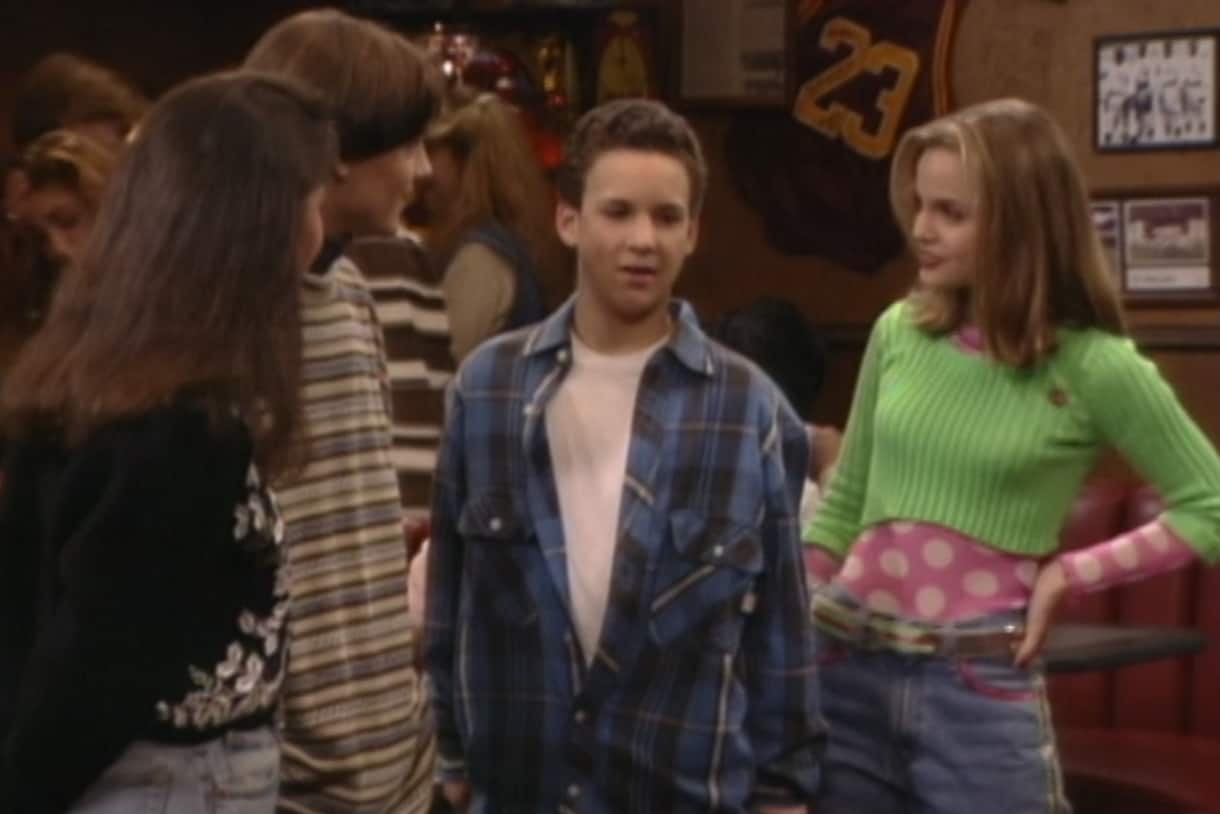 Around the turn of the 21st century, Mena Suvari was starring in popular films such as "American Pie" (1999), "American Beauty" (1999), and "Sugar & Spice" (2001). Before she became a household name, however, Suvari's first acting credit was on "Boy Meets World." She appeared in two episodes portraying two different characters: Hilary and Laura.
Before her untimely passing in 2009, Brittany Murphy appeared in numerous popular films, including "Don't Say a Word" (2001), "8 Mile" (2002), and "Uptown Girls" (2003). The actress first blew up following her starring role in the beloved teen film "Clueless" (1995), and she appeared in "Boy Meets World" that same year. Murphy portrayed Trini, Topanga's best friend, in two episodes (although I could have sworn she was in more than that!).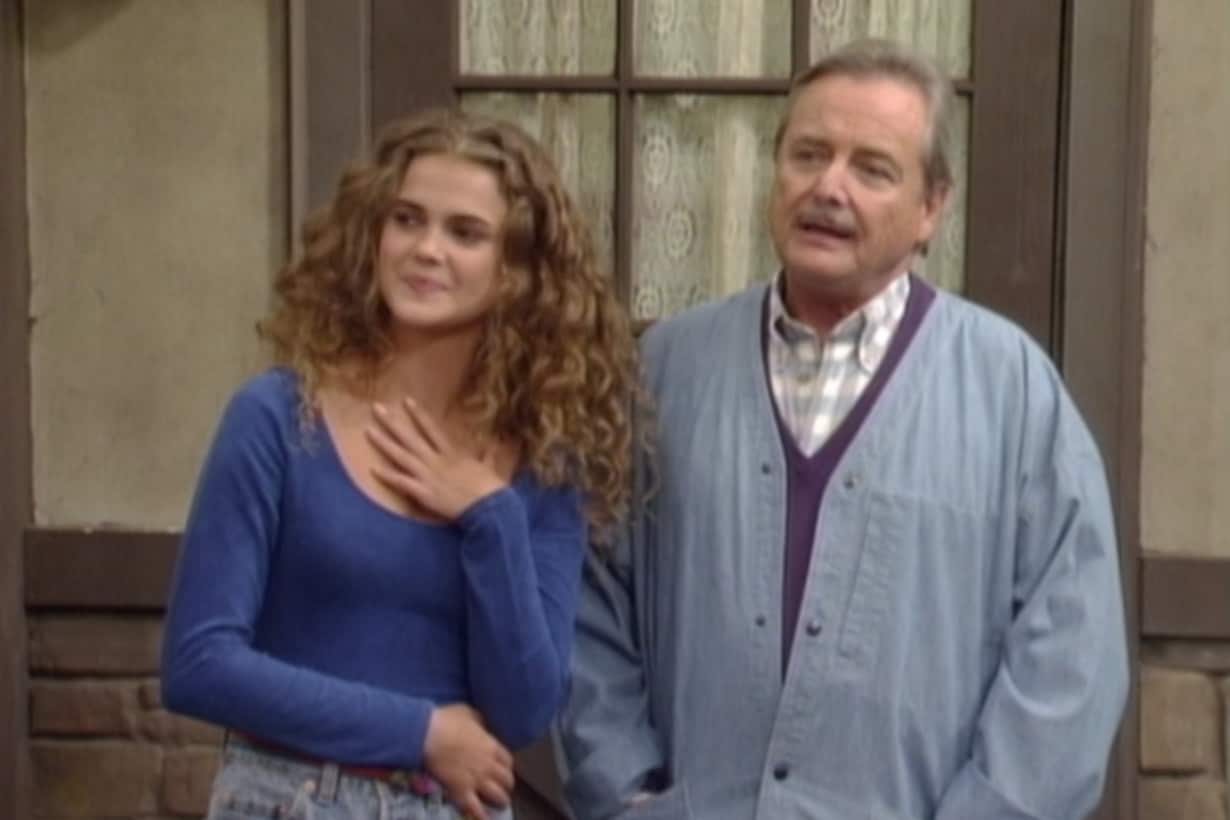 Actress Keri Russell has been a household name for decades due to her notable television work. What you may not know is that her second acting credit was a guest-starring role in Season 1 of "Boy Meets World," playing Mr. Feeny's (William Daniels) niece, Jessica. Russell went on to star in the hugely popular '90s teen drama "Felicity" (1998 to 2002), but that was hardly the peak of her acting career.
She took a short hiatus following the series' 2002 finale, but she starred in movies and TV shows sporadically before making a big comeback with the critically acclaimed series "The Americans" (2013 to 2018), for which she garnered several Emmy nominations. In 2023, Russell was nominated again for her new series "The Diplomat" (2023 to present). Her notable film credits include "Mission: Impossible III" (2006), "Dawn of the Planet of the Apes" (2014), "Star Wars: The Rise of Skywalker" (2019), and "Cocaine Bear" (2023).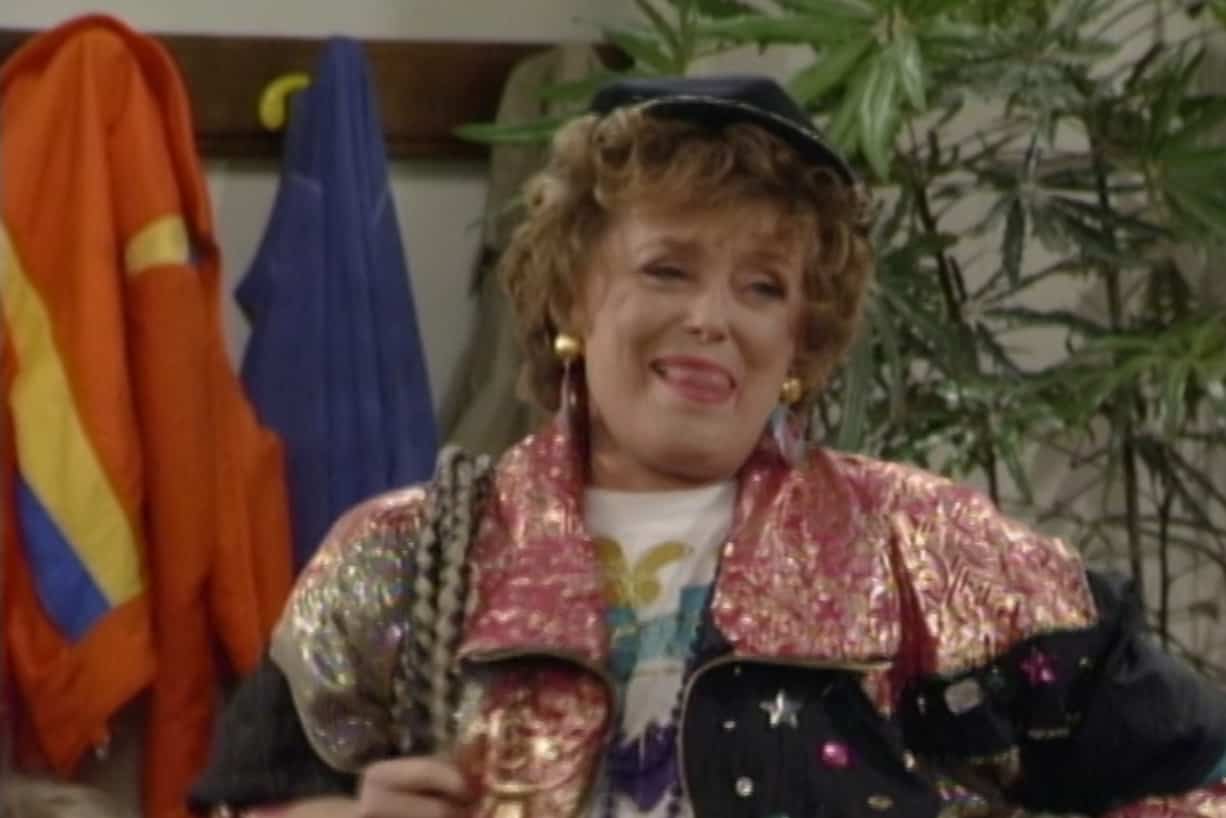 A TV staple in the 1970s, '80s, and '90s, actress Rue McClanahan starred in the hit sitcoms "Maude" (1972 to 1978), "Mama's Family" (1983 to 1984), and the iconic "The Golden Girls" (1985 to 1992). The Miami-set series was a huge success during its run, and McClanahan was an incredibly popular star at the time.
In 1993, the same year the "Golden Girls" spinoff series, "The Golden Palace," ended its one-season run, she appeared in "Boy Meets World" as Cory's grandmother Bernice. Coincidentally, she appeared in the same episode as Russell.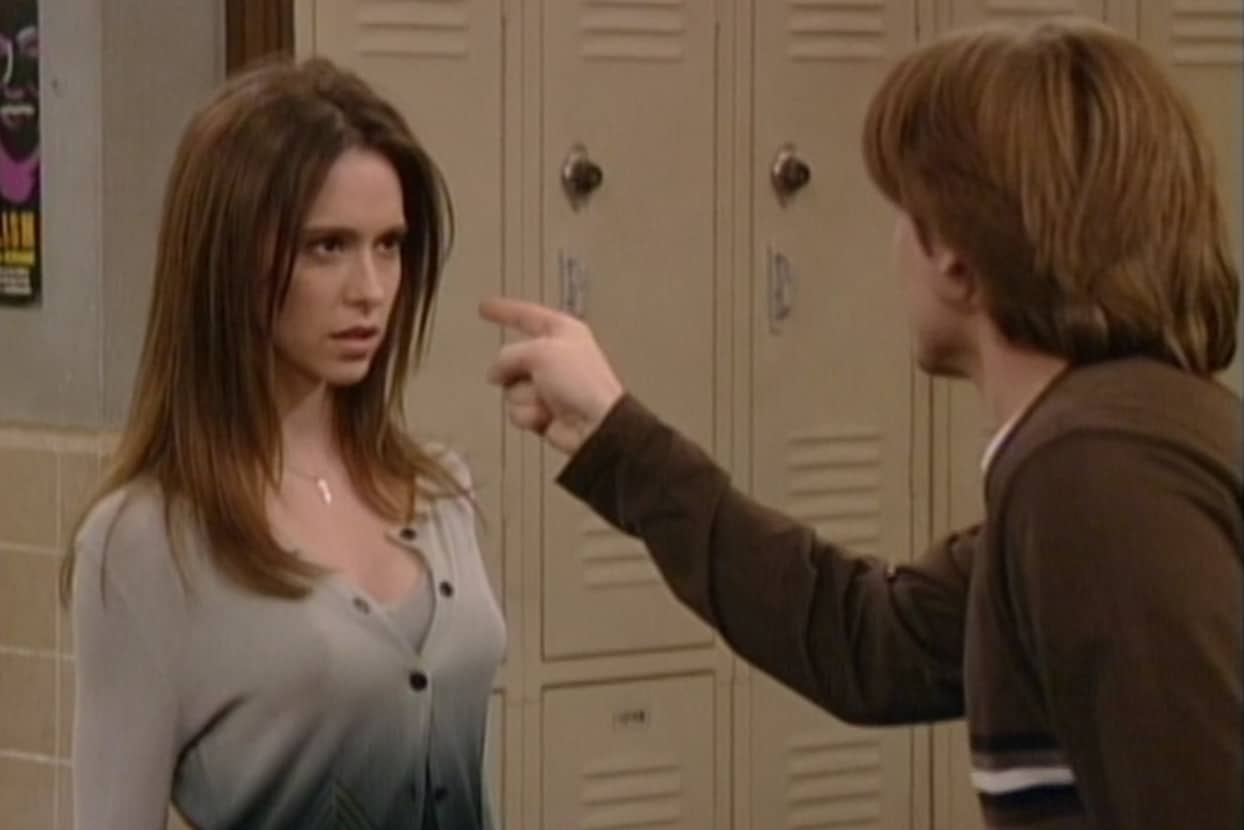 Actress Jennifer Love Hewitt was a movie and TV icon in the '90s, especially for her horror film "I Know What You Did Last Summer" (1997) and the series "Party of Five" (1995 to 1999). As a huge star, it's no surprise she found herself dating another teen idol — who just so happened to star on "Boy Meets World."
When Hewitt appeared in the Season 5 episode "And Then There Was Shawn," she was dating series regular Will Friedle, who played Cory's older brother, Eric. Since her "Boy Meets World" appearance, Hewitt has maintained her star status with TV series such as "9-1-1" (2018 to present), "The Client List" (2012 to 2013), and "Ghost Whisperer" (2005 to 2010).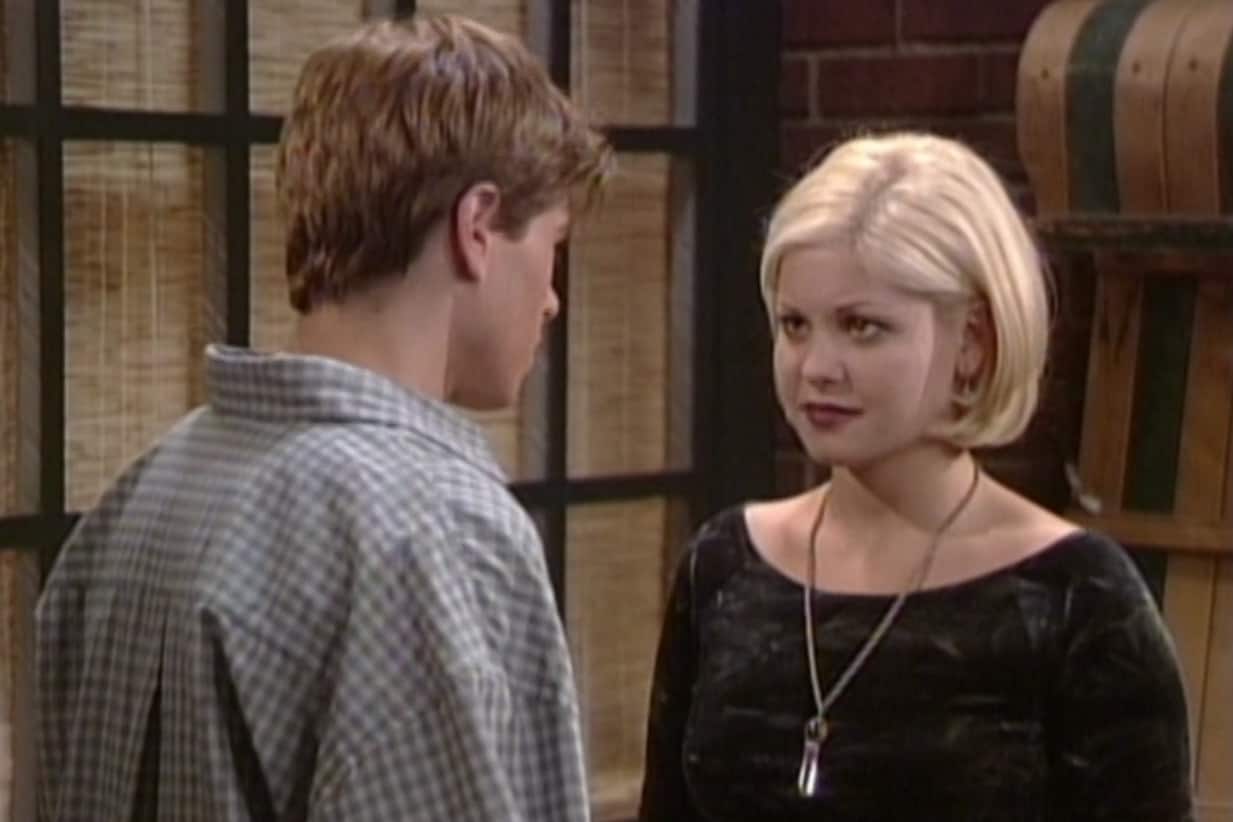 It only made marketing sense to feature another TGIF star on "Boy Meets World," which made Candace Cameron Bure a fun addition to Season 5's Halloween episode. Bure previously starred as DJ Tanner on "Full House" (1987 to 1995), and her return to a TGIF series two years after the show ended was a welcome surprise. (Unfortunately, she wasn't appearing as DJ, but as a character named Millie.)
Since her appearance, Bure has gone on to star in countless made-for-TV holiday movies and even reprised her role as DJ for the "Full House" revival, "Fuller House" (2016 to 2020). She was also a co-host on "The View."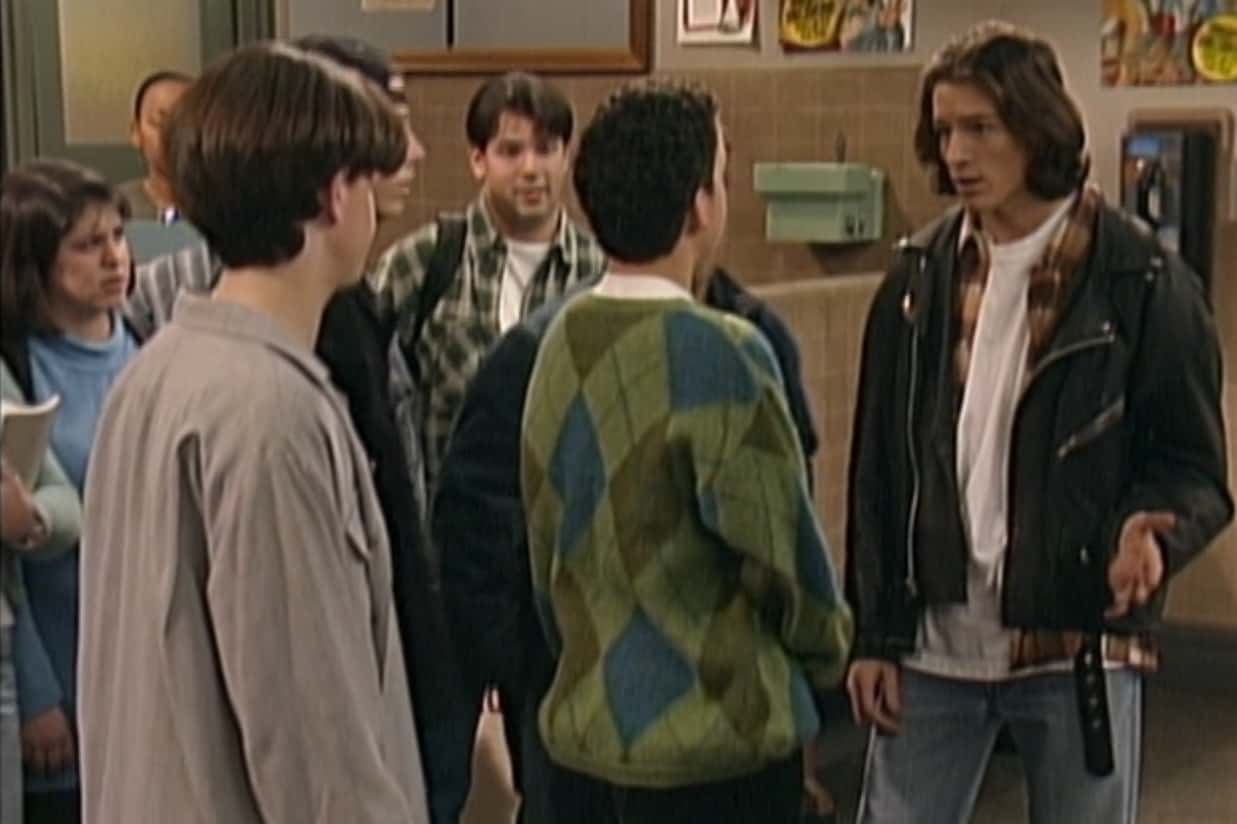 The name Ian Bohen may not be immediately recognizable, but you'll know who he is if you've been watching one of the most popular TV series of the past few years. Bohen currently portrays Ryan, a ranch hand, on "Yellowstone" (2018 to present), but long before that, he appeared in a single episode of "Boy Meets World" as troublemaker Denny. "Yellowstone" was enough to launch Bohen to a new level of stardom, but he previously achieved some success with a recurring role on the popular series "Teen Wolf" (2011 to 2017).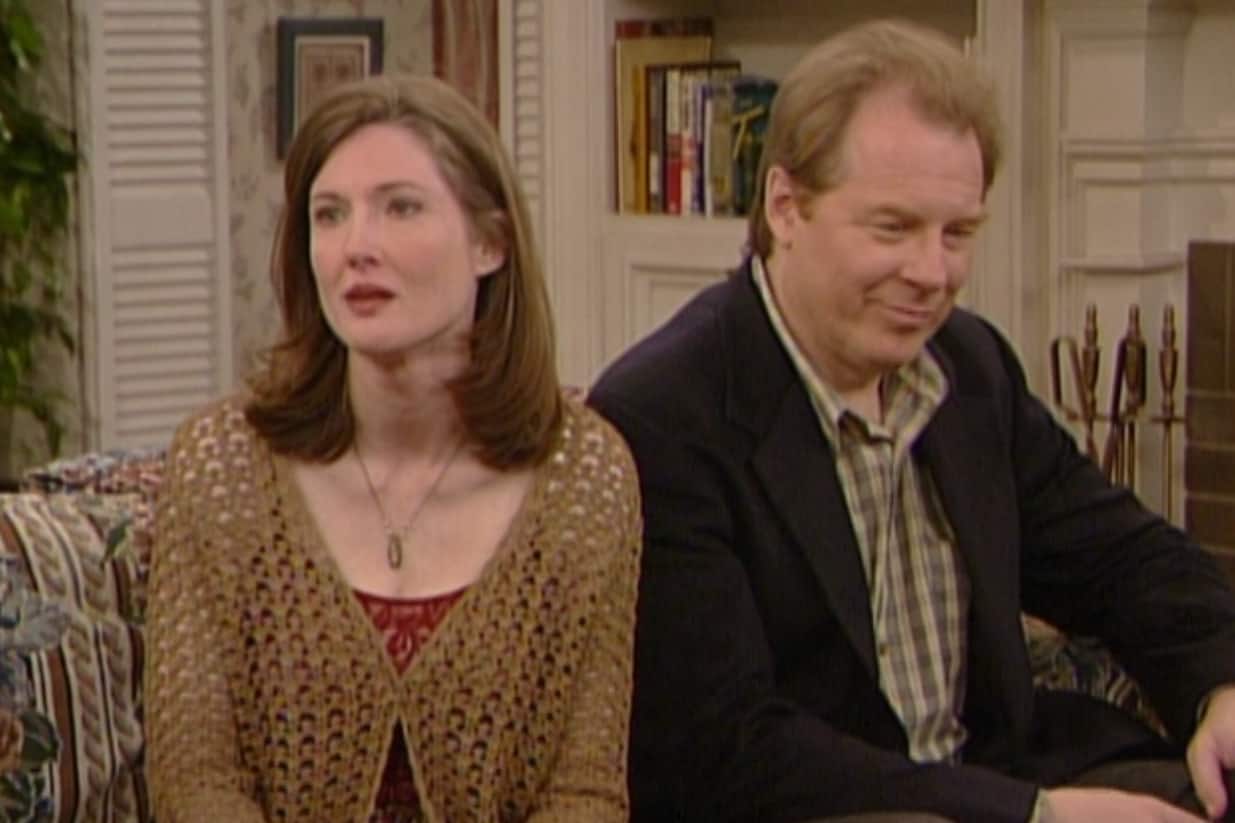 Before Cross played Topanga's mother, another famous actress held the role of Rhiannon Lawrence for one episode: Annette O'Toole. O'Toole's acting credits date back to the '60s, but her most notable role may be Lana Lang in "Superman III" (1983). The actress has been in countless projects over the years, including "Nash Bridges" (1996 to 1998), the Superman-themed "Smallville" (2001 to 2011), and most recently "Virgin River" (2019 to present).