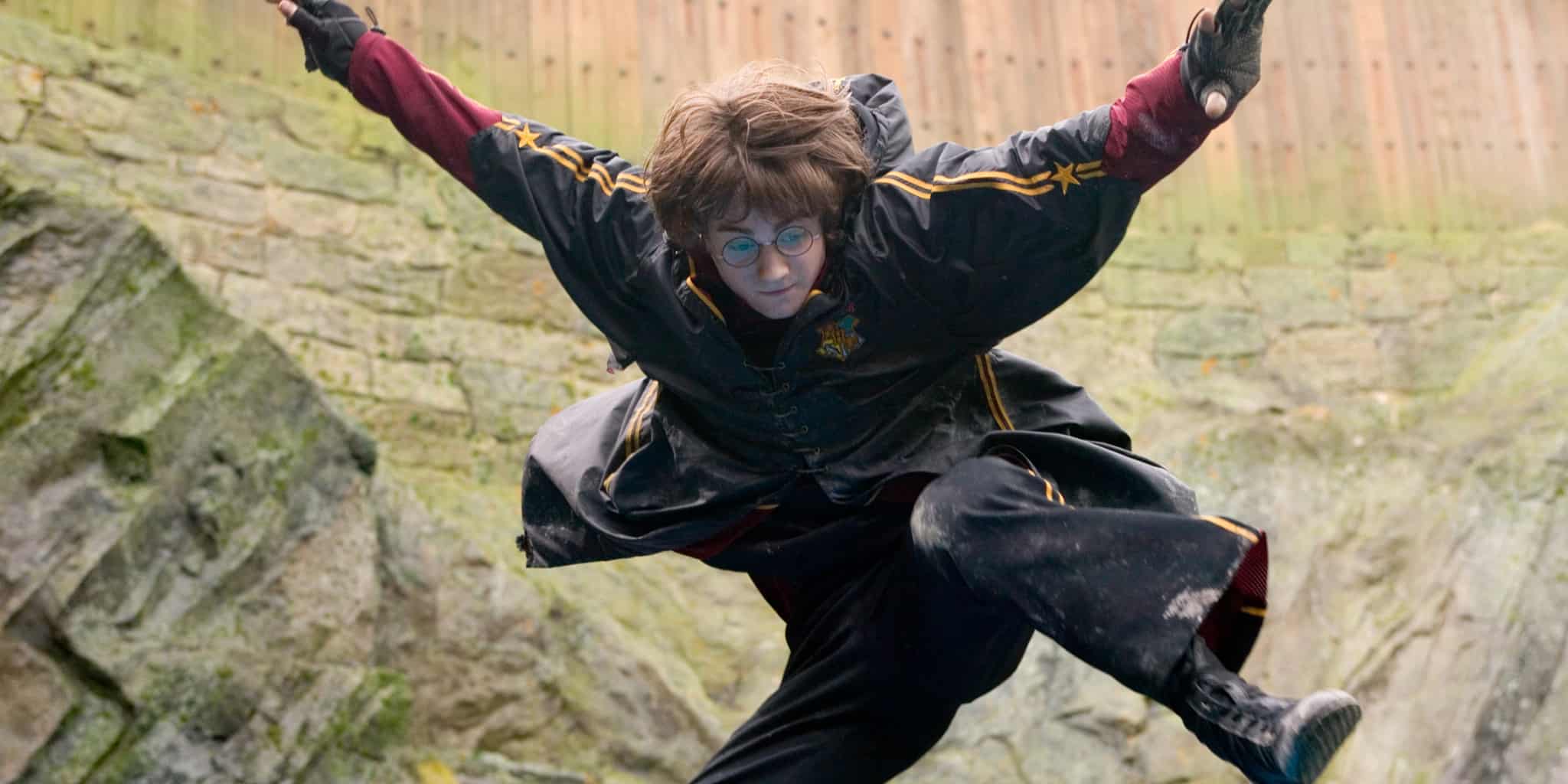 You could say I was early to the "Harry Potter" craze. I was only 6 years old and too young to read the books on my own, so my mother read the first two aloud to me. By age 8, I was reading them myself and had caught up to the published books. I fully credit "Harry Potter" for all the praise I got on my advanced reading skills in elementary school, and I wasn't alone. The series is widely credited with reviving my generation's interest in reading.
Below, I rank the "Harry Potter" movies for optimal viewing. Tell me in the comments if you agree or disagree with my order — and share your favorite Harry memory in honor of his birthday!
In middle school, I carried around the 870-page tome, "Harry Potter and the Order of the Phoenix," as an almost-permanent accessory. Long before the modern landscape of internet fandoms and subcultures, a shared love of "Harry Potter" was how I connected with my friends in real life. Attending midnight launch parties, writing fanfiction, drawing characters, and imagining we could be Hogwarts students was a cozy escape from some of the too-real things we were facing in our young lives.
Harry seemed to understand what we were going through as kids and teens. The books don't shy away from or try to shelter readers from the darkness of life. The world of Harry and his friends, although magical, still featured abuse and neglect, unfairness, elitism, prejudice, loss, untrustworthy adults, and real danger. Despite our lives being far less fantastical, these were things we experienced at a similar age. But like Harry, Ron, and Hermione, we could overcome what happened to us through bravery, camaraderie, open-mindedness, and following our own moral compass.
Hogwarts is still my escape when I want the comfort of something very familiar, or if I find myself in a reading slump. The franchise has continued to grow and expand over the years, with some good and bad additions, but to me and many other Potterheads, the core story is timeless.
So, on July 31, join me in wishing #HappyBirthdayHarryPotter to the Boy Who Lived and inspired us to be strong in the face of an unjust world.
Harry Potter Cast a Spell on Film and TV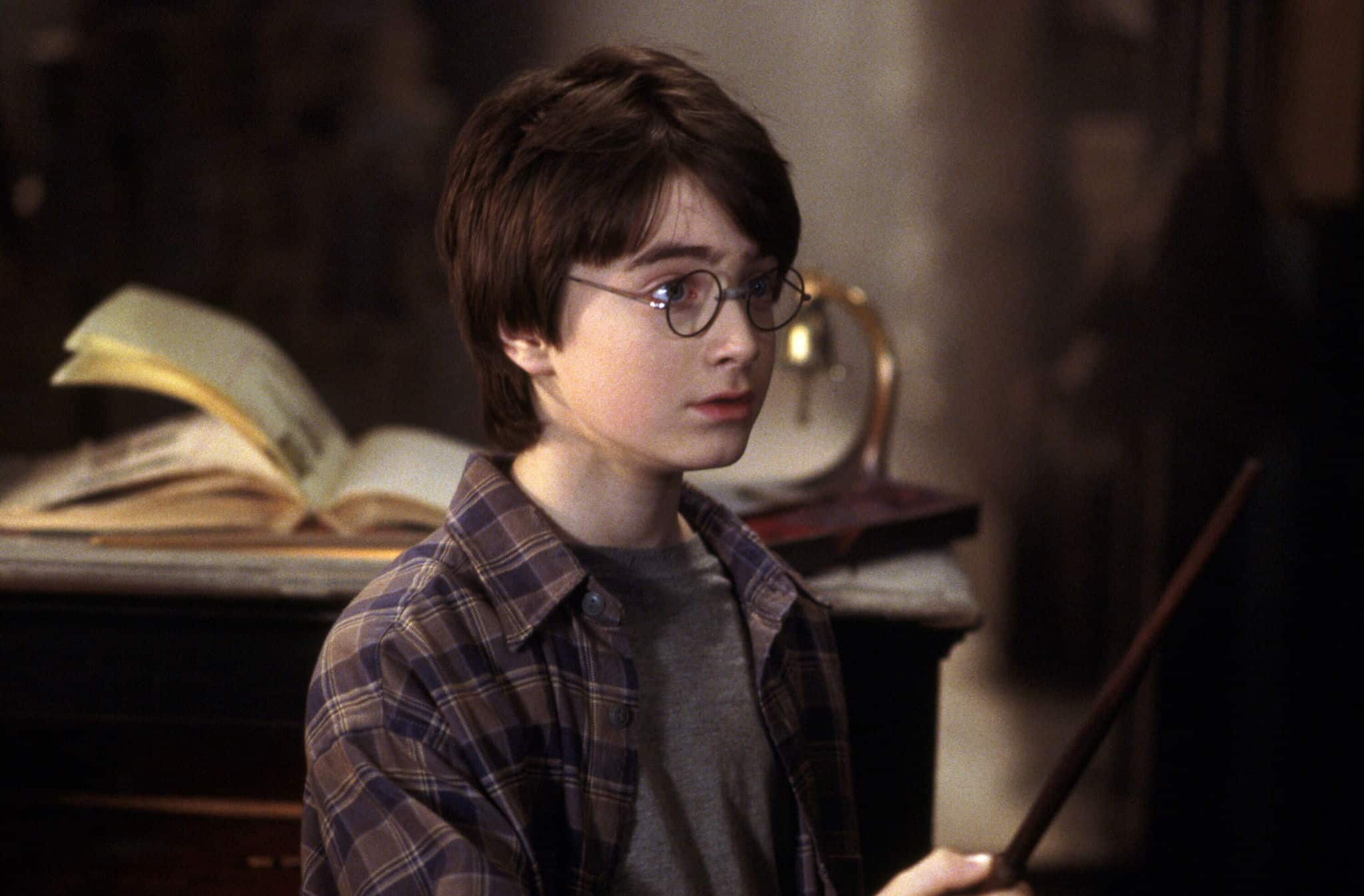 In the same way the "Harry Potter" books revitalized reading for a generation of kids, the "Harry Potter" movies had a huge impact on film and TV. There have been plenty of copycat series involving magic schools, mischief-making, golden trios of friends, and fantastic beasts. Bringing darker themes like mortality, religious divides, and prejudice to young adult film and TV series has since become the norm, as has adapting popular young adult books in the first place. The "Harry Potter" series made studios realize the moneymaking potential of stories that are mature enough for adults to enjoy but still accessible to kids, thereby expanding their audience and attracting families.
The "Harry Potter" films also set a new standard for how big-budget franchises could look and feel. The films had an incredibly detailed visual world that became darker and aged with the characters. The special effects and CGI were groundbreaking and visually stunning, but done with a good balance of not relying on visual effects too heavily for worldbuilding. You can still see the ongoing influence of "Harry Potter" visuals in streaming series and fantasy films today.
A Very Harry Birthday Celebration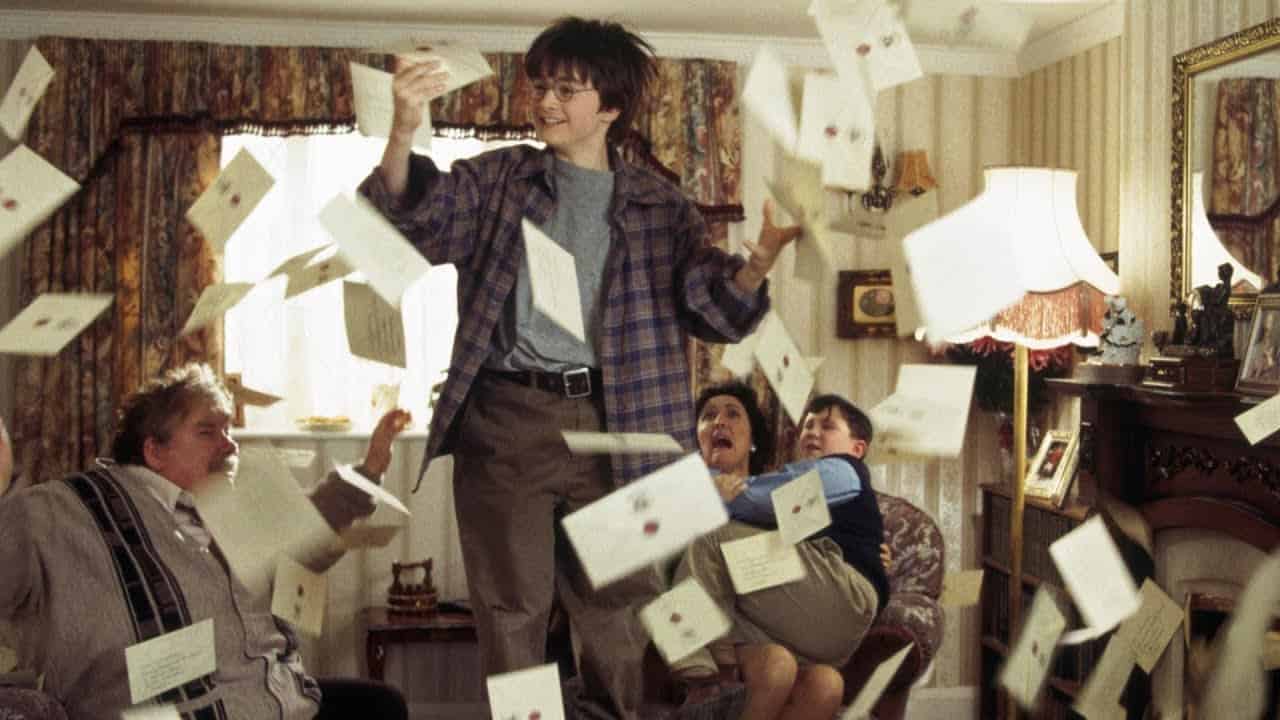 The best way to celebrate Harry Potter's birthday is with a movie marathon, especially since several editions highlight Harry's big day. So put on your Hogwarts house colors, stock up on some Bertie Bott's Every Flavor Beans, bake yourself some pumpkin pasties, and tune into Max, where the entire franchise is available to stream.
Of course, you may not be able to fit all eight films into one viewing. If you're a newbie, it's best to watch the movies in order, even if it takes a few days. But if you've already seen all of the films and want to prioritize, here's my ranking to guide your watch party.
'Harry Potter and the Prisoner of Azkaban'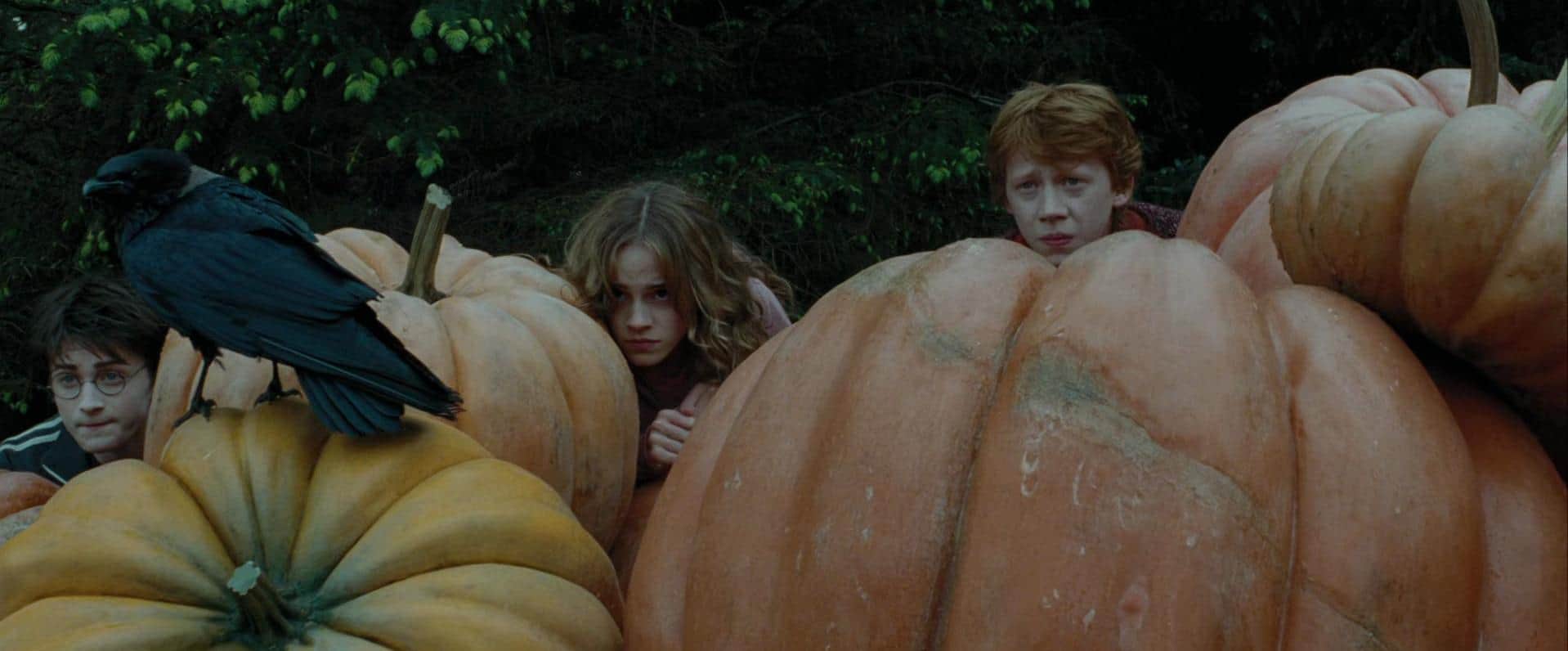 This is the third film in the series, but the first to take on the darker subject matter and visual style that persists throughout the rest of the franchise. The time-jumping plotline is one of the strongest in the series and the main characters really start to show themselves as more than just kids.
'Harry Potter and the Half-Blood Prince'
This is the sixth installment and the first helmed by David Yates, the franchise's best and longest-running director. The visuals reach another level in this film, and the plot has an extra emotional layer with romantic twists and turns.
'Harry Potter and the Deathly Hallows Part 1'
The penultimate movie is our first chance to see Harry (Daniel Radcliffe), Ron (Rupert Grint), and Hermione (Emma Watson) get out of school and test their abilities in the adult world, which greatly expands the story's universe. The now-adult stars fully embody the range of their teenage characters. Poor Harry, though — Death Eaters crash the wedding of Bill (Domhnall Gleeson) and Fleur (Clémence Poésy) before he can be presented with a birthday cake.
'Harry Potter and the Sorcerer's Stone'
The film that introduced us to Harry and the Wizarding World is the least dark, the most wholesome, and the most true to the book. I love that Hagrid (Robbie Coltrane) is the first to make Harry's birthday feel special, not only recognizing his big day but giving him a cake, too — even though he sat on it.
'Harry Potter and the Deathly Hallows Part 2'
The saga's conclusion is a solid finish to the story but lacks the emotional impact of the book's ending. Fans today continue to debate how Voldemort's (Ralph Fiennes) demise is depicted in the movie versus in the novel. And don't get me started on how they tried to age up Radcliffe, Watson, and Grint in the film's epilogue.
'Harry Potter and the Chamber of Secrets'
Harry is still quite young and underdeveloped in this film, as are the visuals and directing style. However, I do appreciate Ron and his brothers rescuing Harry on his birthday and helping him escape the Dursleys.
'Harry Potter and the Order of the Phoenix'
This film feels very rushed and misses out on most of the brilliant humor from my favorite book in the series. Also, angsty Harry is far from the most likable Harry.
'Harry Potter and the Goblet of Fire'
This installment feels a little lost, with terrible hair all around and plot points that aren't well communicated. We also get our first taste of the romances to come, but did anyone really want Harry with Cho (Katie Leung) anyway?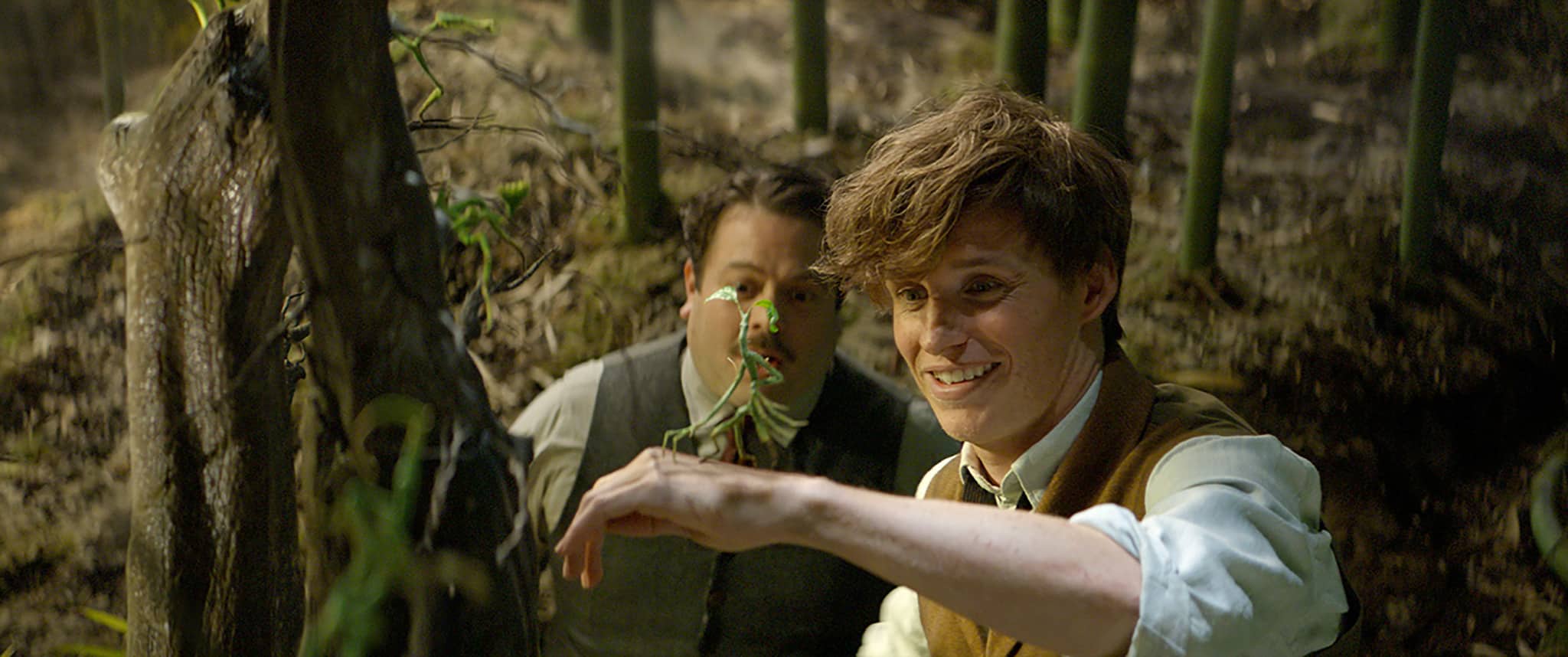 If you've seen the main films in the franchise one too many times, I've been there too. For something different to watch on Harry's birthday, you can check out the three movies in the "Fantastic Beasts" spinoff series and the recent "Harry Potter 20th Anniversary: Return to Hogwarts" reunion documentary on Max. Check out our Max review if you're not already a subscriber.
If you're still looking for even more magic to celebrate, you can check out our recommended films for Potterheads, test your knowledge while streaming "Harry Potter: Hogwarts Tournaments of Houses," try out the new "Hogwarts Legacy" video game, or invite your friends around for a game of Muggle Quidditch.
So "whether we be old and bald, or young with scabby knees," let's raise a butterbeer for Harry!