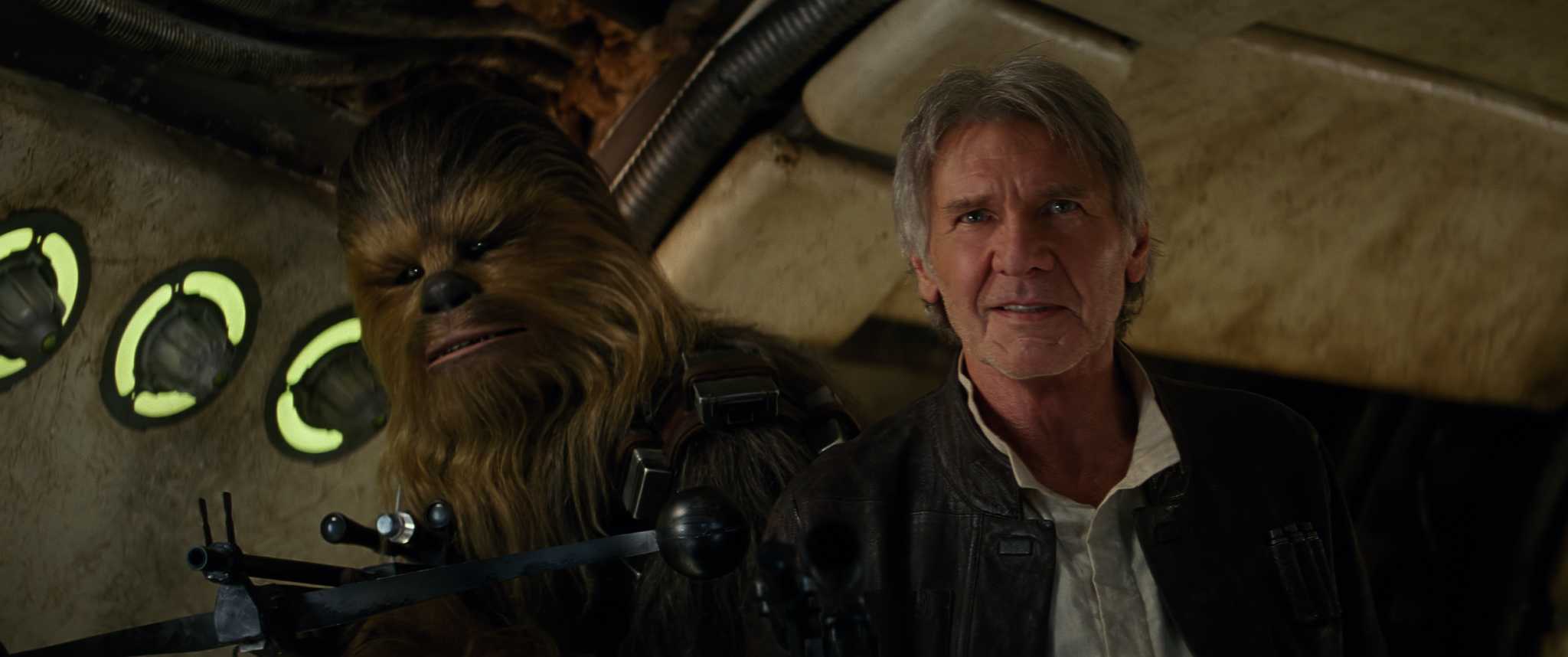 It's no secret that the cost of making movies is rising, with the average film budget having more than doubled since the '90s. Audiences in 1939 were shocked at the $2.7 million it cost to make "The Wizard of Oz," a budget that equates to only $60 million today, or about a quarter of modern movie budgets, which frequently exceed $200 million. So why have films gotten so expensive?
The rising costs of everything, including labor, materials, and technology, are part of it, as are the major paychecks studios give to get big-name stars. Viewers today aren't easily impressed. We've seen it all and have everything at our fingertips on major streaming services. Movie attendance has fallen over the past few decades, and producers are leaning into impressive visual effects and action sequences to hold our increasingly fleeting attention.
Has the strategy been worth it, and how predictive is money spent on the success of a film? The following films have had the biggest budgets in movie-making history. Let's take a look at why they cost so much and how well it paid off for them.
'Star Wars: Episode VII - The Force Awakens' (2015) — $447 Million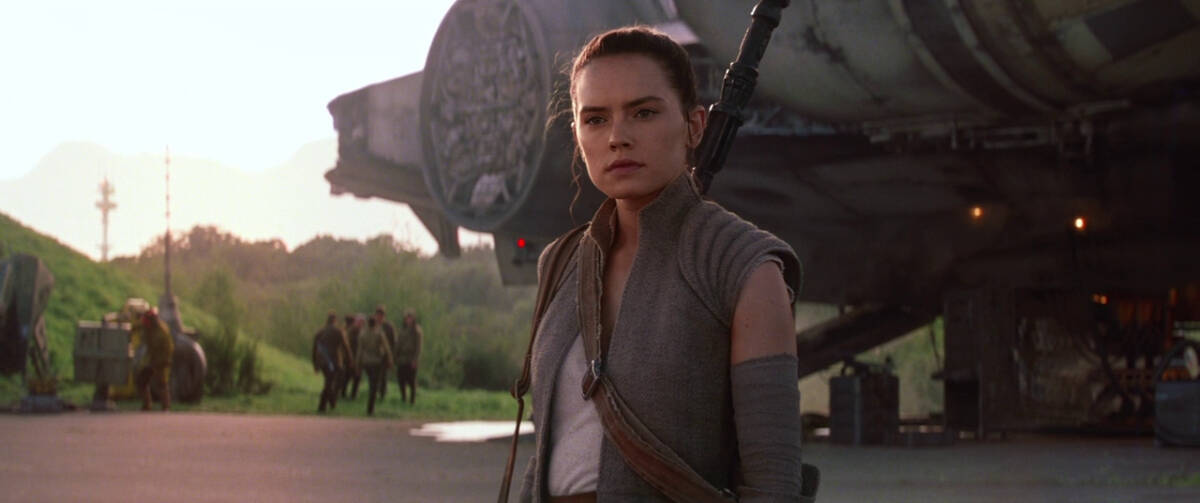 Unsurprisingly, the first Star Wars film made after Disney acquired Lucasfilm ended up being the most expensive in history. Challenged by skepticism from the franchise's dedicated fan base, Disney invested heavily in cutting-edge special effects, intricate physical sets, and securing the return of iconic cast members from the original Star Wars trilogy. They were determined to impress, as they were investing in a long-term future for Lucasfilm that could keep the studio earning for decades. The move seemed to pay off when "Star Wars: Episode VII – The Force Awakens" shattered box office records upon its release, grossing over $2 billion worldwide and placing it as the fifth-highest-earning film of all time.
Other post-Disney Star Wars installments have hardly been cheap. Two others have a place in the top 10: "Star Wars: The Rise of Skywalker" was the third-most-expensive film ever made at $416 million, and "Star Wars: Episode VIII – The Last Jedi" tied for 10th at $300 million. Both grossed over $1 billion worldwide, so Disney's investment in the franchise has paid off well.

'Jurassic World: Fallen Kingdom' (2018) — $432 Million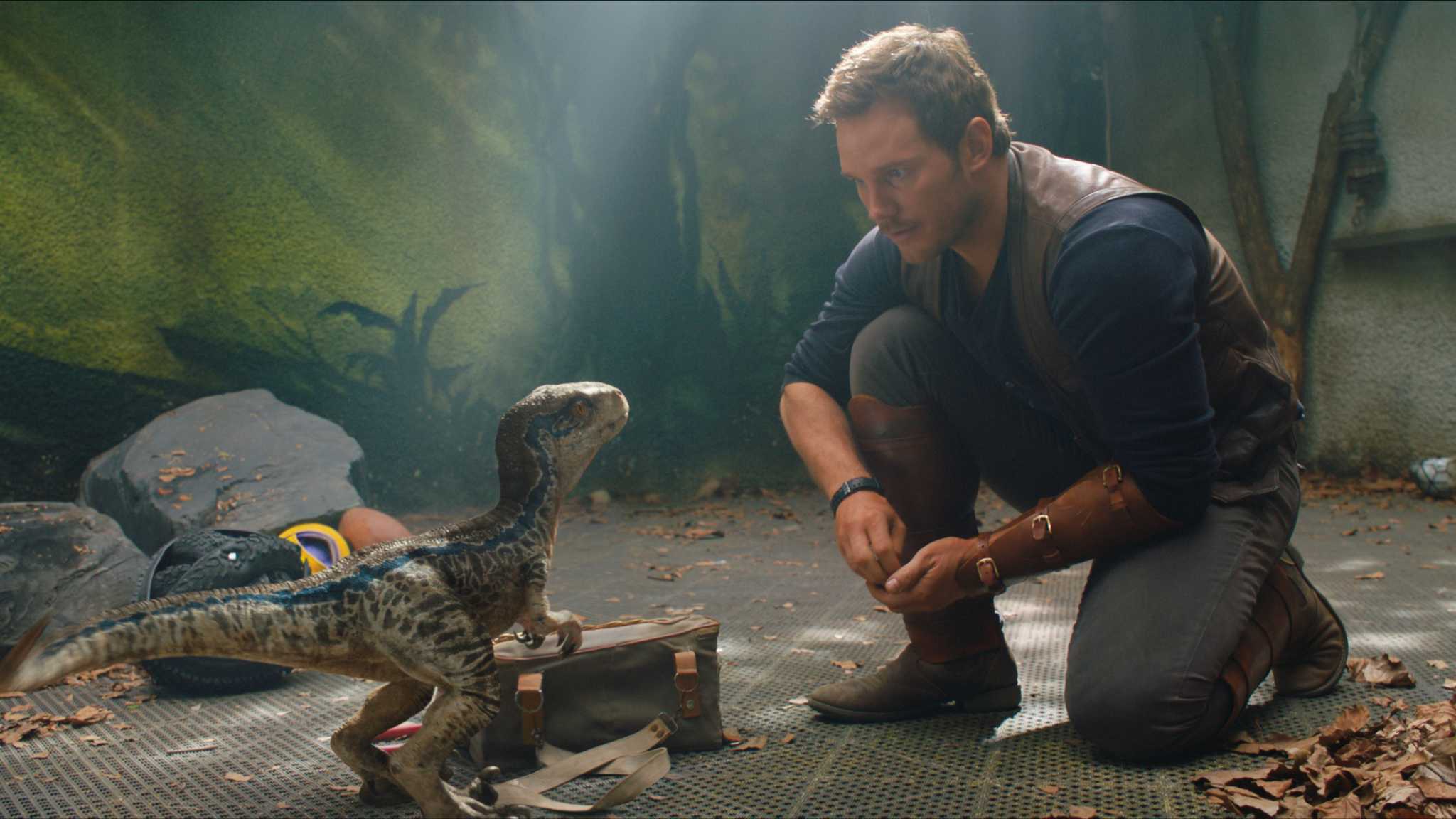 Bryce Dallas Howard and Chris Pratt star as activists who travel to a Central American island to rescue dinosaurs from an imminent volcanic eruption in this sci-fi epic that cost wildly more than its estimated $170 million production budget. The enduringly successful "Jurassic Park" was once the highest-grossing film of all time and was followed by two successful sequels in the original trilogy. Following 17 years in development hell, Universal revived the franchise with the new Jurassic World trilogy, beginning with "Jurassic World" in 2015.
Forbes reported that the final two films in the revived trilogy cost $845 million, including costly post-production marketing campaigns that utilized partnerships with brands like Doritos, Jeep, and Dr. Pepper. It's reported that Howard and Pratt received $8 million and $10 million, respectively, for "Fallen Kingdom," prompting the latter to push for equal pay for his female co-star in future film contracts. The film grossed over $1.3 billion worldwide and currently sits at No. 12 on the list of highest-grossing films. While that's not quite as impressive as the numbers for "Star Wars: Episode VII – The Force Awakens," it was still a highly profitable endeavor for Universal.
'Pirates of the Caribbean: On Stranger Tides' (2011) — $379 Million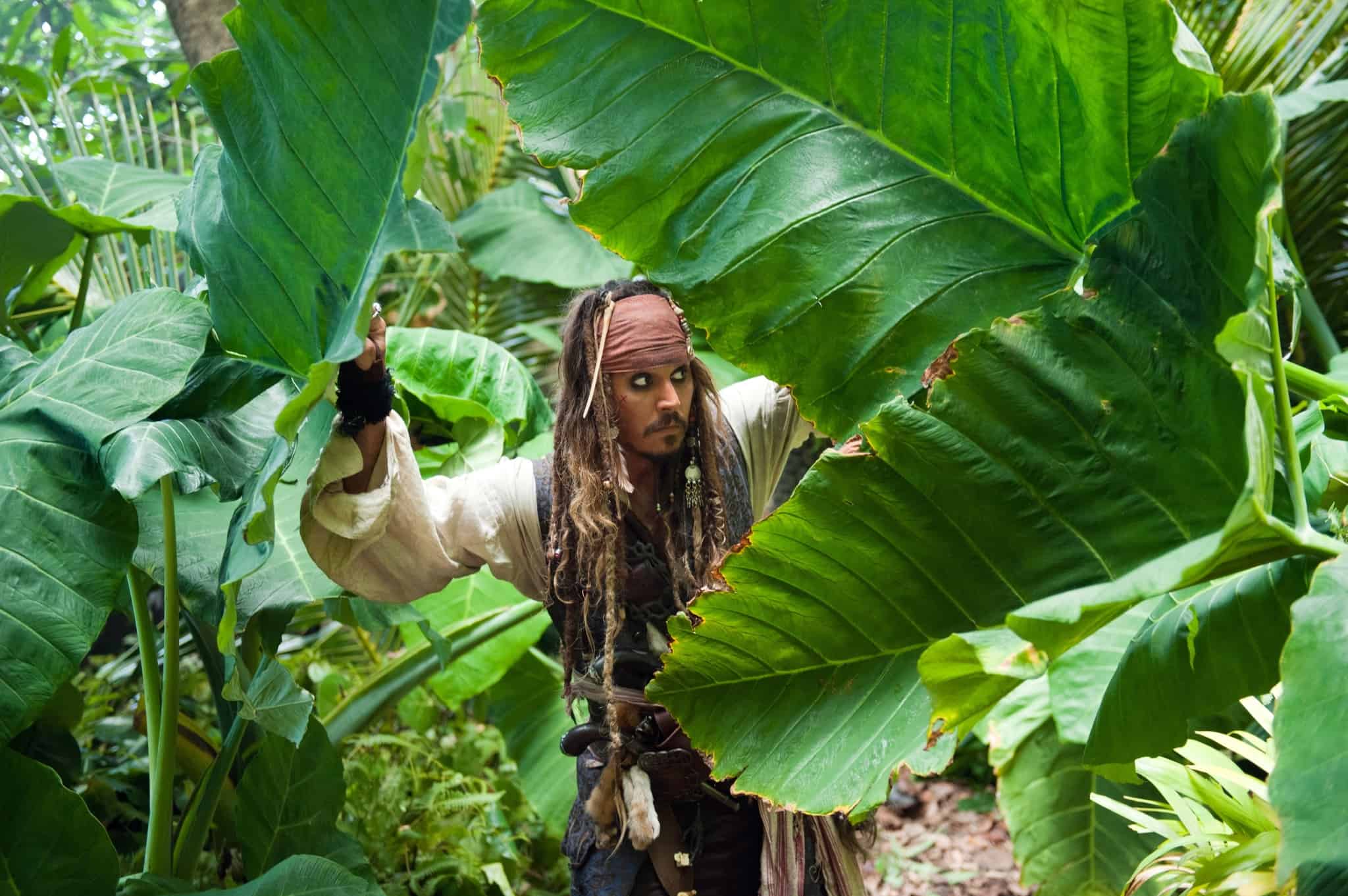 As the only film in the top 10 over a decade old, "Pirates of the Caribbean: On Stranger Tides" had a shocking budget for 2011 and held the title of most expensive film ever made for several years. As the fourth film in the franchise, "On Stranger Tides" is not as well regarded by critics as its three predecessors, but the major financial success of the previous films that grew in scale with each installment was a big incentive for Disney to go all-in on another sequel.
The film's predecessor, "Pirates of the Caribbean: At World's End," already topped records with its $300 million budget and currently ties for the 10th-most-expensive film ever made. "On Stranger Tides" earned over $1 billion at the box office globally, making it the third-highest-grossing film of 2011 and the second-most-successful installment of the Pirates of the Caribbean series, surpassed only by the second installment, "Pirates of the Caribbean: Dead Man's Chest." The film was the eighth film in cinema history to cross the $1 billion mark, with "Dead Man's Chest" being the third after "Titanic" and "The Lord of the Rings: The Return of the King." Its staggering numbers have been somewhat overshadowed by the biggest blockbusters today, but "Pirates of the Caribbean: On Stranger Tides" nevertheless made history and paid off well for Disney.
'Avengers: Age of Ultron' (2015) — $365 Million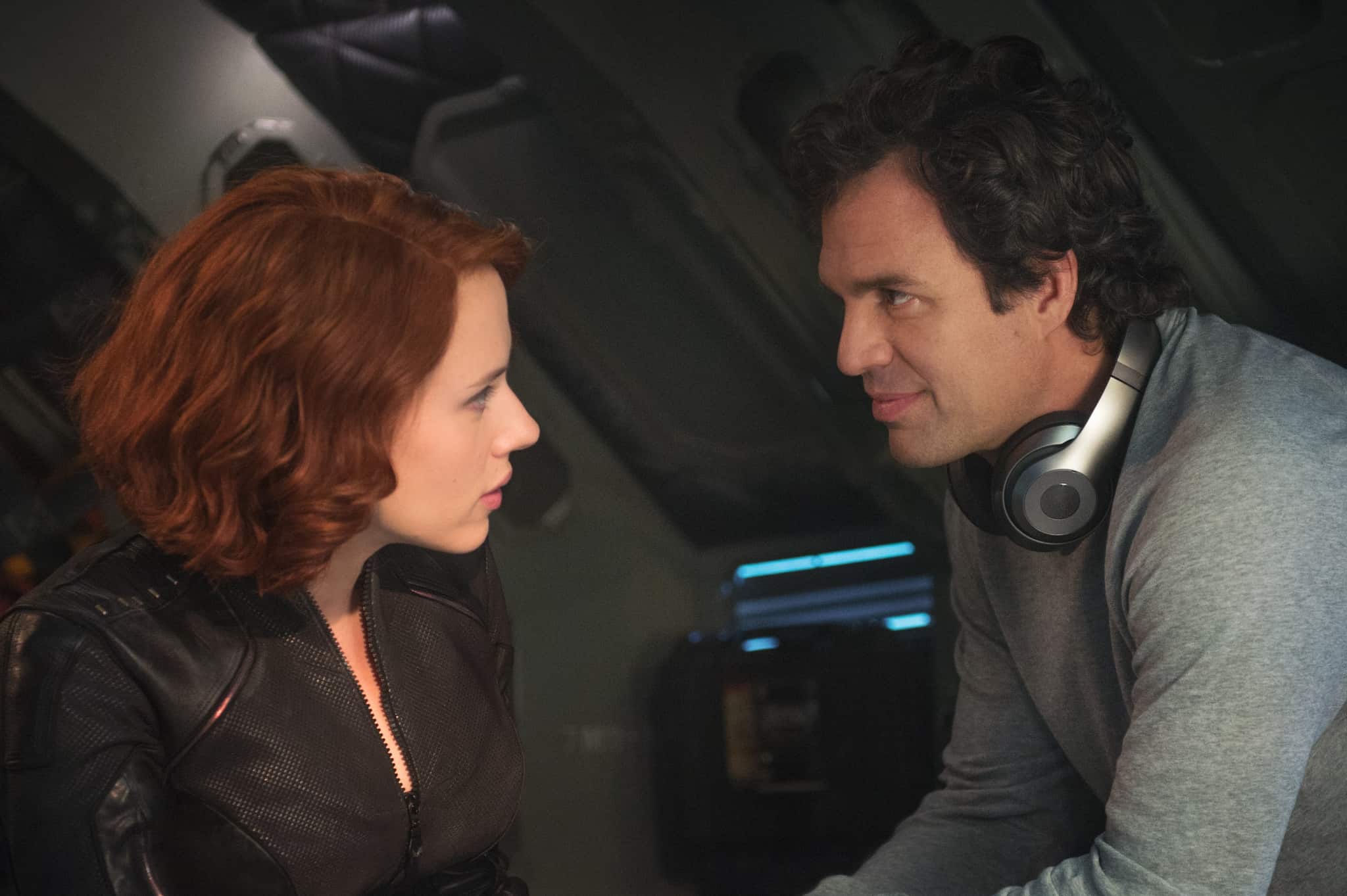 Since the Marvel Cinematic Universe (MCU) began with the success of "Iron Man" in 2008, it has grown into the largest interconnected film universe in history. That gives plenty of opportunities for crossovers and getting multiple stars together in one film. The ensemble cast of "Avengers: Age of Ultron" — which includes Robert Downey Jr., Chris Hemsworth, Mark Ruffalo, Chris Evans, Scarlett Johansson, Don Cheadle, Idris Elba, and Samuel L. Jackson — must have cost Marvel a pretty penny in actors' salaries. Despite being critically regarded as the Avengers' weakest big-screen adventure, the film was a financial success, surpassing $1.4 billion at the box office and peaking as the fifth-highest-grossing film of all time (15th as of this writing).
It's clear Marvel knows what it's doing financially, as it continues to invest huge sums in MCU films. The Avengers sequels that followed also maintain a place in the top 10, with "Avengers: Endgame" at $356 million sitting at No. 6 and "Avengers: Infinity War" at $325 million taking ninth place.
'Avatar: The Way of Water' (2022) — $350 Million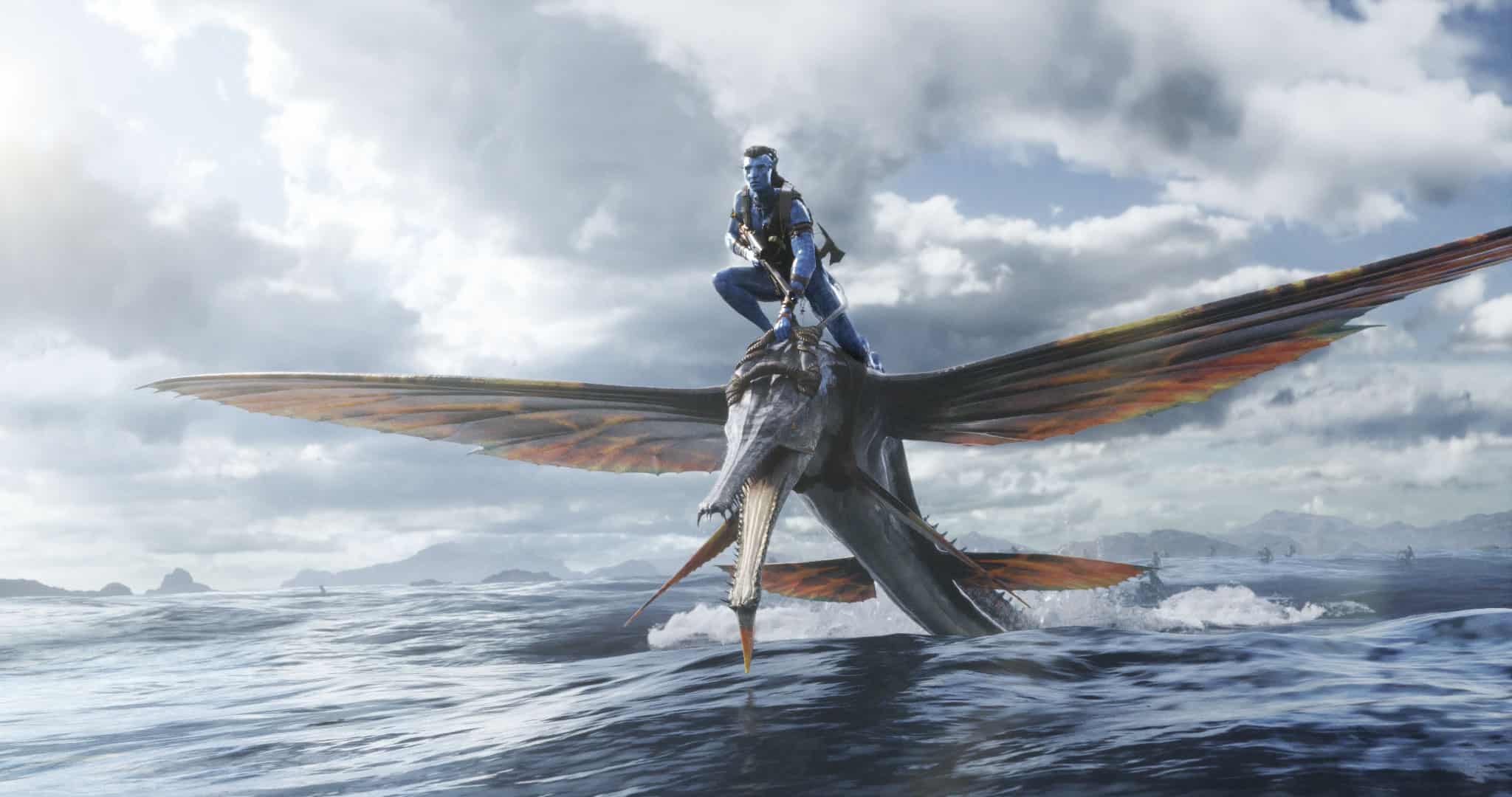 "Avatar" was shockingly popular, and at $2.9 billion in earnings, it's the highest-grossing film of all time. It had a budget of $237 million, making it the best investment in a film a studio has ever made. Side note: "Gone With the Wind," when adjusted for inflation, would've earned $3.5 billion today and cost only $85 million, beating "Avatar"'s record by a huge margin and proving that money spent doesn't always equate to success. However, the record-breaking "Avatar" earned plenty to make 20th Century Fox eager to spin the initial success into a successful franchise.
Leaving more than a decade for "Avatar" fans to become hungry for more, "Avatar: The Way of Water" is the first of four sequels planned for the franchise. The film didn't spare a dime on state-of-the-art technology, including AI, advanced CGI, a stereoscopic 3D camera system designed specifically for the film, and the production of the film in layers. "Avatar: The Way of Water" is currently the third-highest-grossing film, with $2.3 billion in earnings, making it as successful of a follow-up to "Avatar" as one could hope for.
'Fast X' (2023) — $340 Million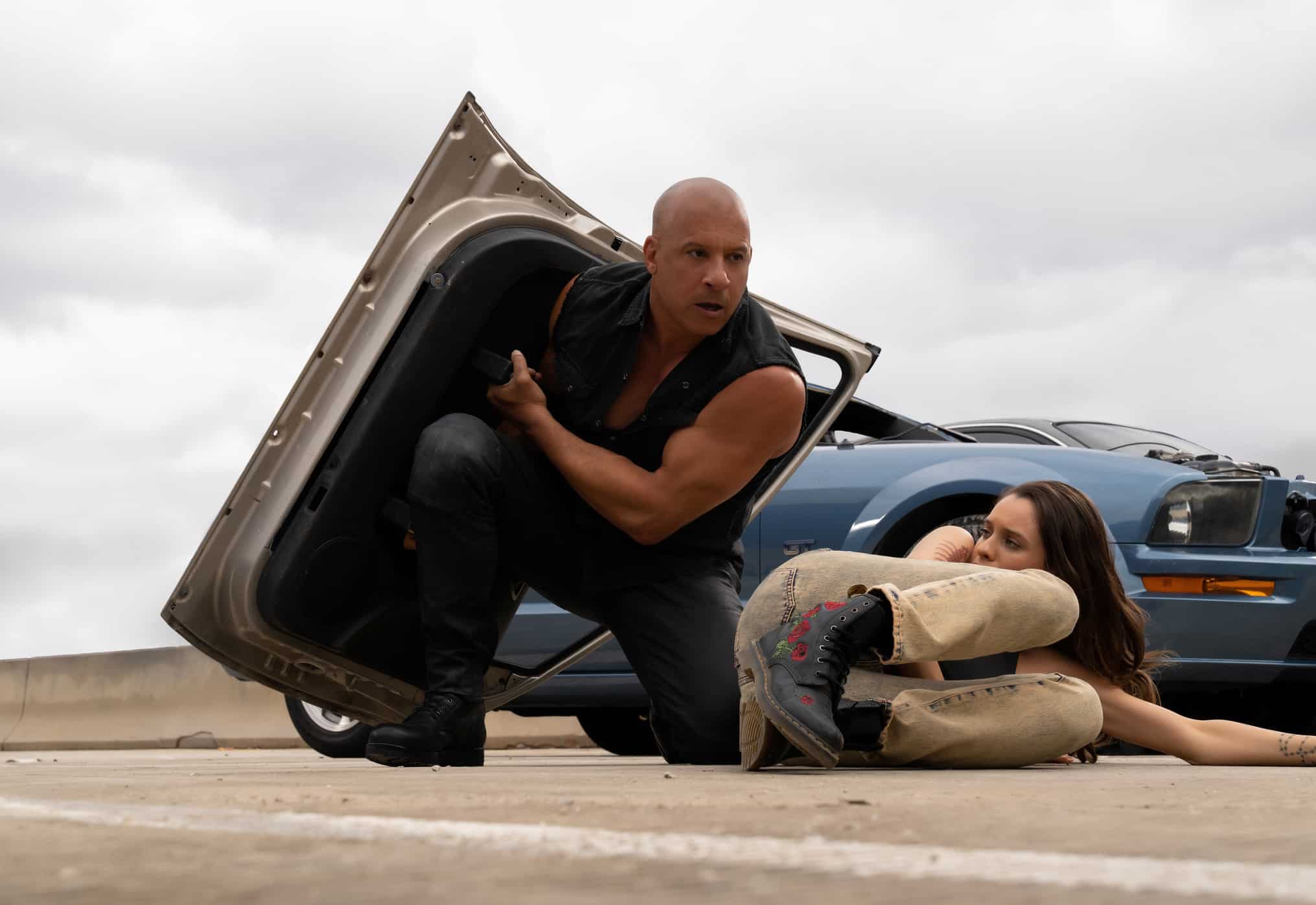 Why should a film franchise need 10 installments, you might ask? Because Fast & Furious is film history's seventh highest-grossing film series, with combined earnings of over $7 billion. At a combined cost of around $1.75 billion, that's a lot of money made over the years. This year's "Fast X" has been the franchise's most expensive film to date, although they've been known for huge budgets in the past. Vin Diesel's $20 million salary has grown to 10 times what he took home for the first film in the franchise, four times villain Jason Momoa's $5 million salary, and eight times female lead Michelle Rodriguez's $2.5 million salary.
"Fast X" grossed $714.6 million worldwide. Although it was the fifth-highest-grossing film of 2023 and clearly still turned a profit, it never crossed the $1 billion mark or came close to "Furious 7"'s profit of $1.5 billion, which may have been something of a disappointment. It's a good enough investment for Universal, however, which has yet another sequel planned for 2025.
'Justice League' (2017) — $300 Million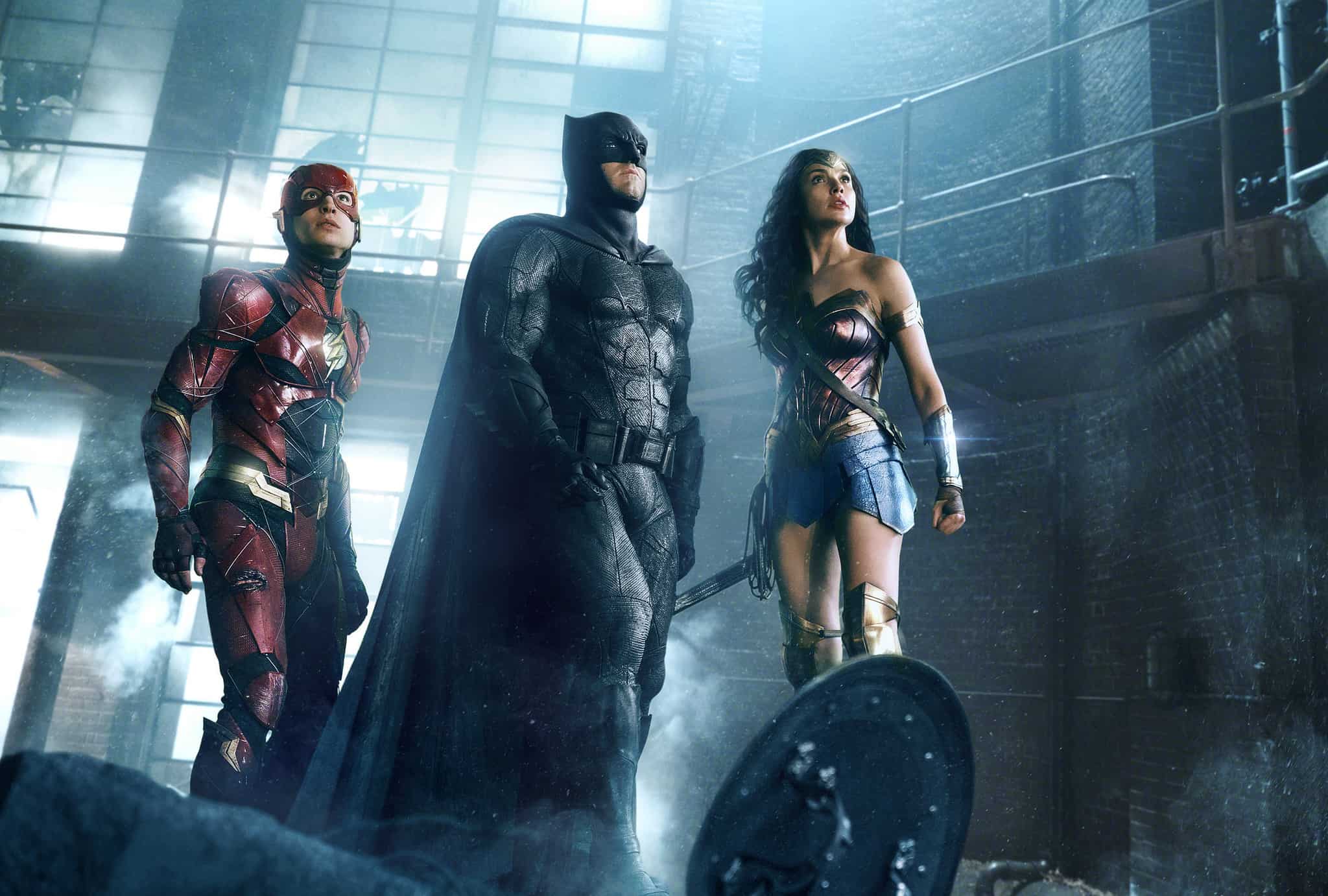 You could give similar reasons for the high costs of "Justice League" as any film on this list: multiple big-name stars, costly filming locations, tech and CGI, and elaborate action sequences. However, unlike other films on the list, "Justice League" suffered some major unexpected costs due to heavy reshoots. Negative reception to director Zack Snyder's "Batman v. Superman: Dawn of Justice" prompted DC to change course, attempting to retain viewers as part of the DC Extended Universe's (DCEU) ongoing battle for popularity against Marvel's MCU.
The move added a hefty $25 million to the production budget, far more than the film's highest salary for Ben Affleck (more than 20 times Gal Gadot's salary). The move also had other effects on the franchise. Fans heard of the mid-production shift, leading them to feel that "Justice League" did not represent Snyder's vision. After years of demand, "Zack Snyder's Justice League" was released in 2021, causing a rift in the fanbase. Despite grossing $657 million, "Justice League" was considered a box office failure and ended up losing money after taking into account marketing costs. DC has since moved away from controversial director Snyder as the creative driving force of the DCU.
'Doctor Strange in the Multiverse of Madness' (2022) — $295 Million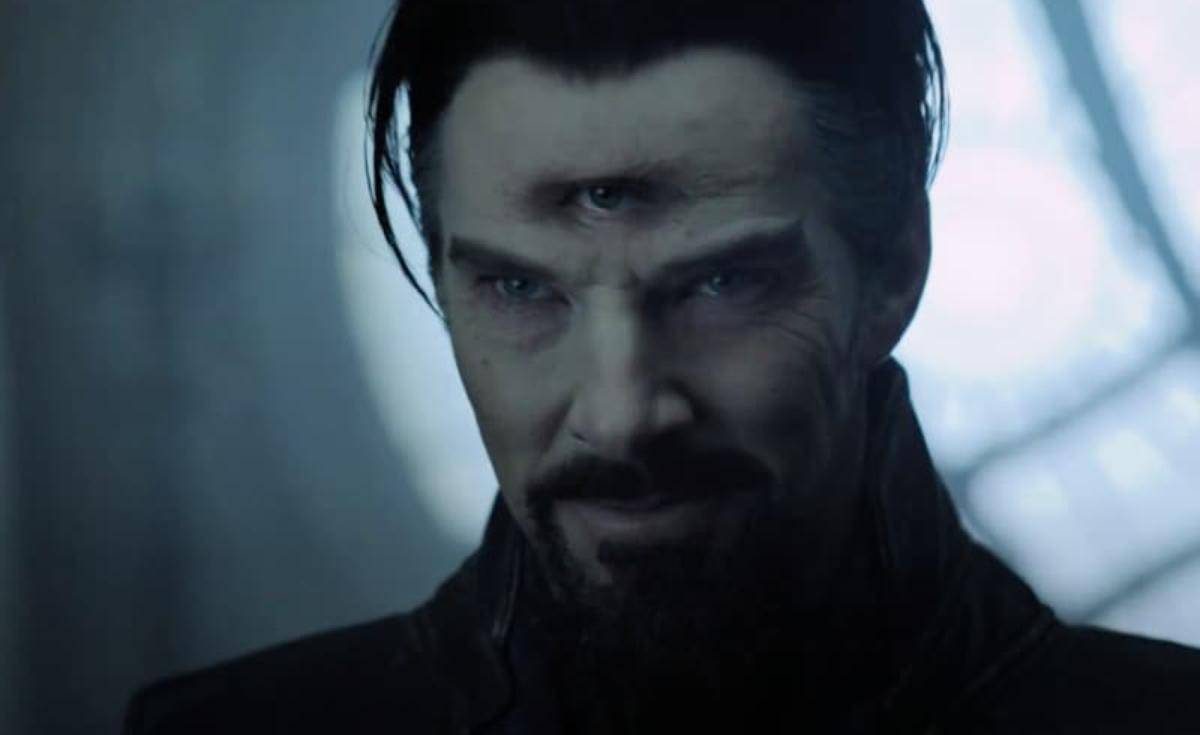 The sequel to the 2016 box office hit "Doctor Strange" is another example of Marvel Studios showing no hesitation to throw money at promising new franchises. Benedict Cumberbatch stars as a dimension-traveling wizard protecting a young girl with magical powers from a ruthless witch. The 2016 installment earned him $5.5 million, with that number jumping to $7.5 million for "Doctor Strange in the Multiverse of Madness."
Despite bad timing and forced delays due to COVID-19 measures, the heavy investment paid off when "Doctor Strange in the Multiverse of Madness" grossed a respectable $955.8 million and became the most successful of the three Marvel films released in 2022. It was enough of a green light for Marvel, which has another installment planned for 2026.
'Indiana Jones and the Dial of Destiny' (2023) — $295 Million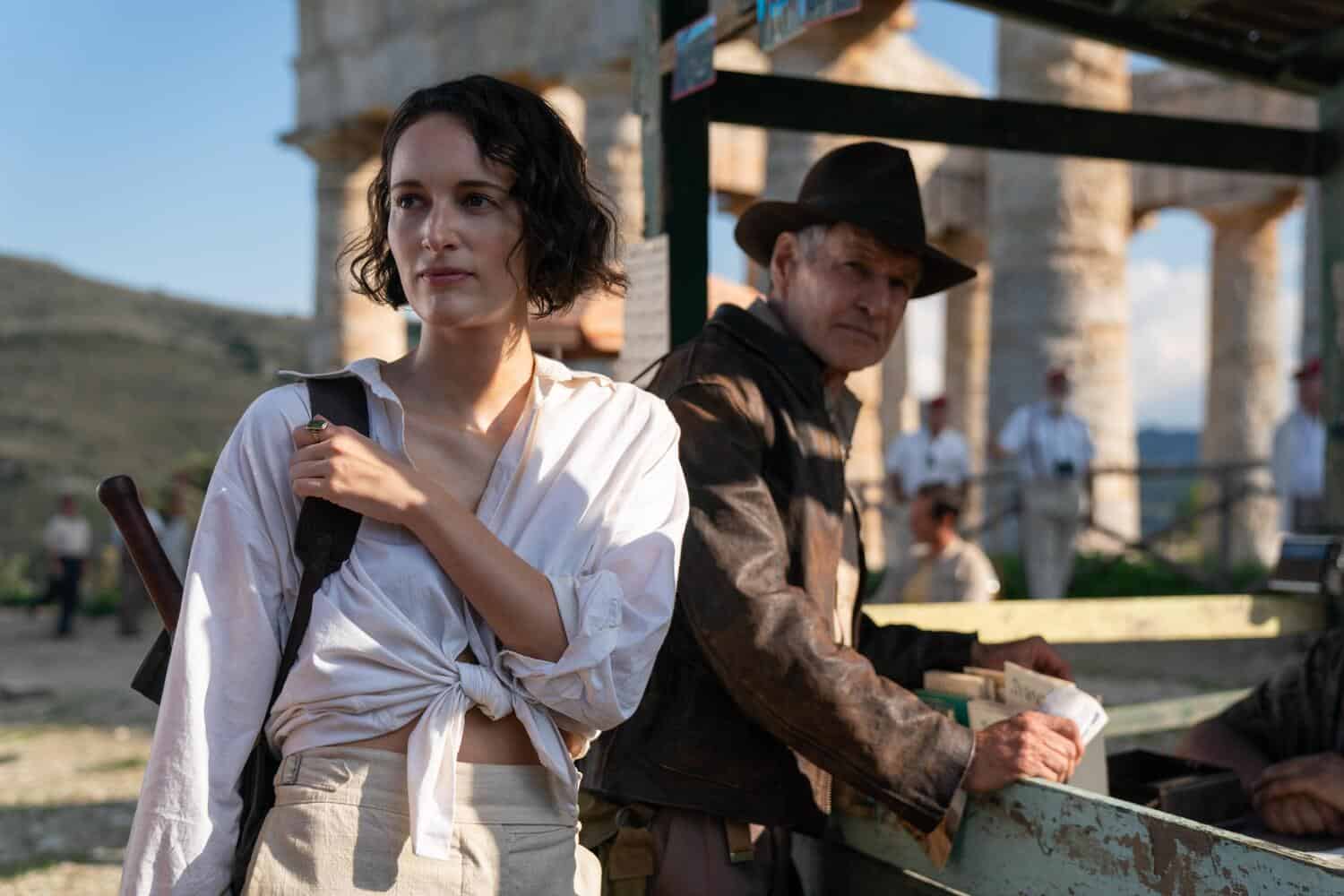 In "Indiana Jones and the Dial of Destiny," every action sequence is digitally created, and much of the environment is made through CGI, including a digitally aged-down Harrison Ford. An average effects budget for a project like this is about $65 million, but de-aging technology, CGI battles, and many green-screen locations guarantee that far more was spent on "The Dial of Destiny." Ford took home $25 million, apparently taking a $40 million pay cut compared to his work on "Indiana Jones and the Kingdom of the Crystal Skull."
Despite heavy investment and the nostalgic appeal of the franchise, "Indiana Jones and the Dial of Destiny" flopped at the box office. The film would've needed to gross over $600 million to break even, but it wildly underperformed, earning only $382 million worldwide. Eight-one-year-old Ford confirmed that the film was his last performance as Jones and the last movie in the series.