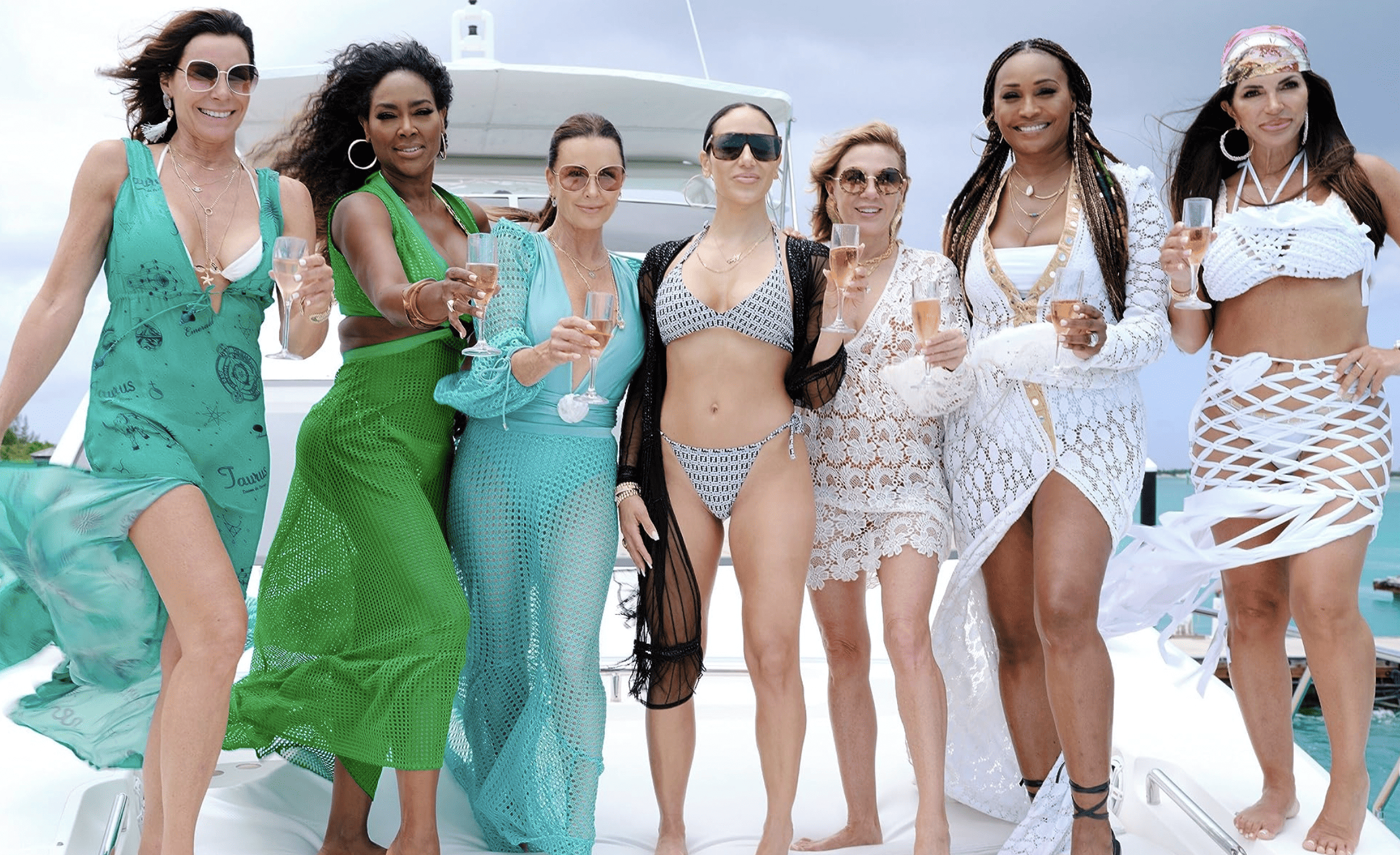 Not all reality television is created equally, and the coexistence of "The Circle" and "RuPaul's Drag Race" proves that. All tea and hot takes aside, fans of "The Real Housewives" will find "Below Deck" puts the wind in their sails as much as Nene Leakes, Bethenny Frankel, Gizelle Bryant, Sonja T. Morgan, Teresa Guidice, Ramona, or LVP. Captain Lee, Captain Sandy ("Below Deck Mediterranean"), and nearly every single crew member will make you feel as if you're watching "The Real Housewives of Miami" or every housewife trip ever.
"Below Deck" and the "Real Housewives" franchises are similar in tone and viewing experience because Bravo broadcasts them both! Of course, Andy Cohen meets with the crew for a couch-based reunion after their season wraps to rehash old dramas and scrub the decks with each other. If you love a hot mess (and also seeing it get cleaned up) and also wonder what would happen if Jenna Lyons were a yacht captain, then stream "Below Deck" on Peacock when you've finished watching "Luann and Sonja: Welcome to Crappy Lake."
If you're a "Housewives" fan, here's why you'll love "Below Deck" and all its franchises.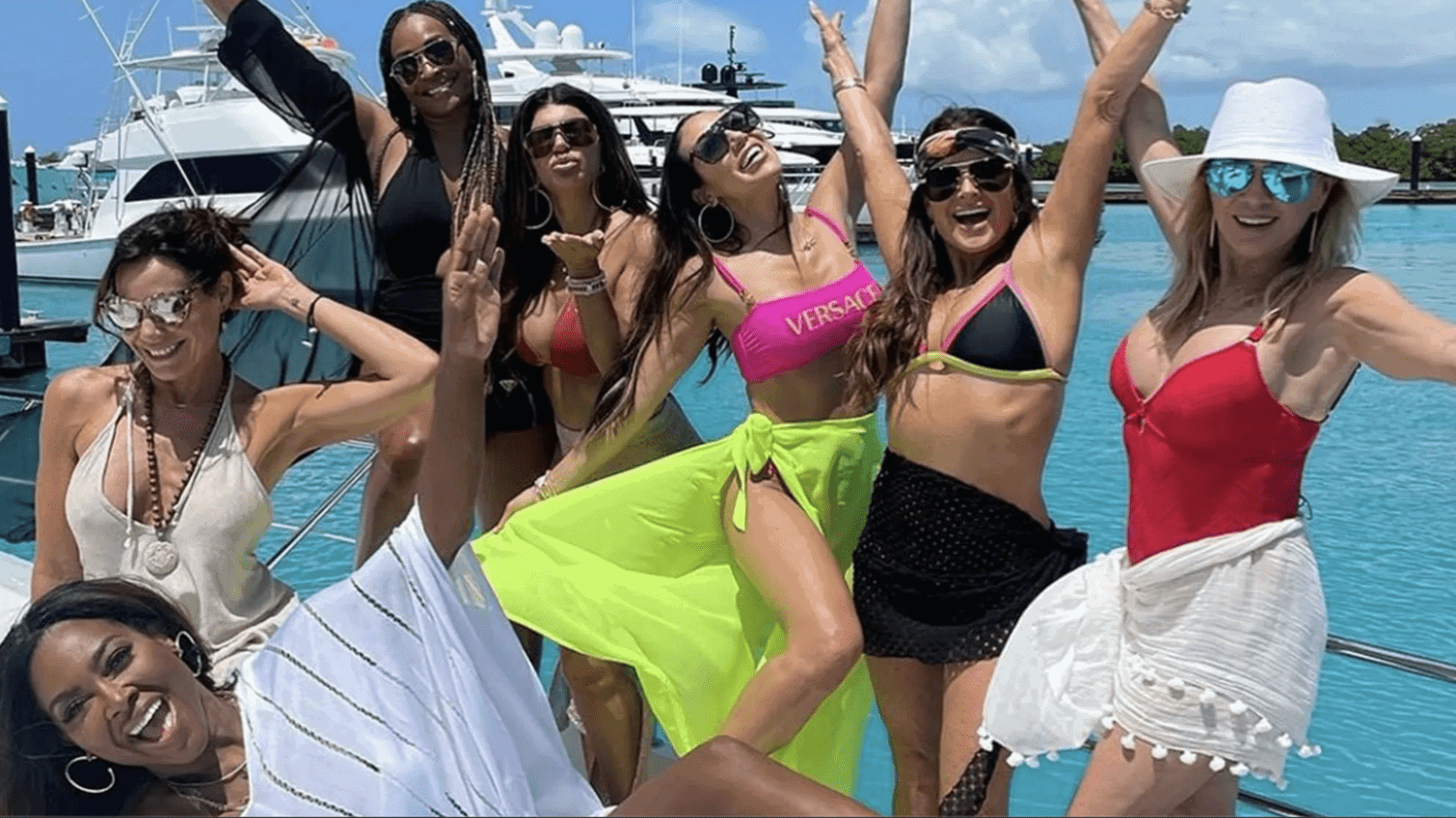 The housewives are notorious for rocking the boat when it comes to mainstream entertainment, of course, but they also have a storied past with boats in general. Remember when Kenya Moore threw Kim Fields' Tupperware snacks overboard on "The Real Housewives of Atlanta" after Kenya chartered a pontoon boat for the afternoon? Remember when Heather Thomson hosted everyone at her Berkshires home ("Is this the house or the garage?") on "The Real Housewives of New York City" and Ramona threw a wine glass at Kirsten from the canoe? Or what about when, in "The Real Housewives of Miami," Adrianna hosted all the ladies on a yacht to shoot her poorly choreographed music video?
Whatever the size of the boat, the climate outside, or the drinks in their cups, it's almost a guarantee that some kind of scuffle will arise from scuttlebutt and scandal for "The Real Housewives."
Chic C'est la Vie, Say Boat, Say Boat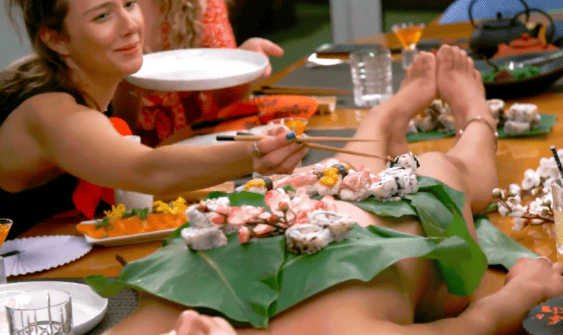 The lyrics to Countess Luann's club/discothèque single, "Chic c'est la vie / C'est bon / C'est bon" ("Life is elegant / It's good / It's good"), capture the essence of what it's like for guests to charter a yacht. Glitz, glamour, tons of Champagne and caviar, and an eccentric flair manifest themselves in every episode of "Below Deck" in a way that the housewives would really appreciate.
Caviar and Champagne are par for the course on a chartered Motor Yacht in the Mediterranean or Caribbean Sea, but many of the clients on "Below Deck" put the Housewives' glass-smashing, name-calling, and wig-pulling to shame. Take, for instance, the charter guest who only wanted to eat pink and green gumballs, the one who demanded seamless Wi-Fi in the middle of the ocean, or the three-time returning client who needed dinner served precisely at 8:30 p.m. — truly the stuff of "Housewives" reality!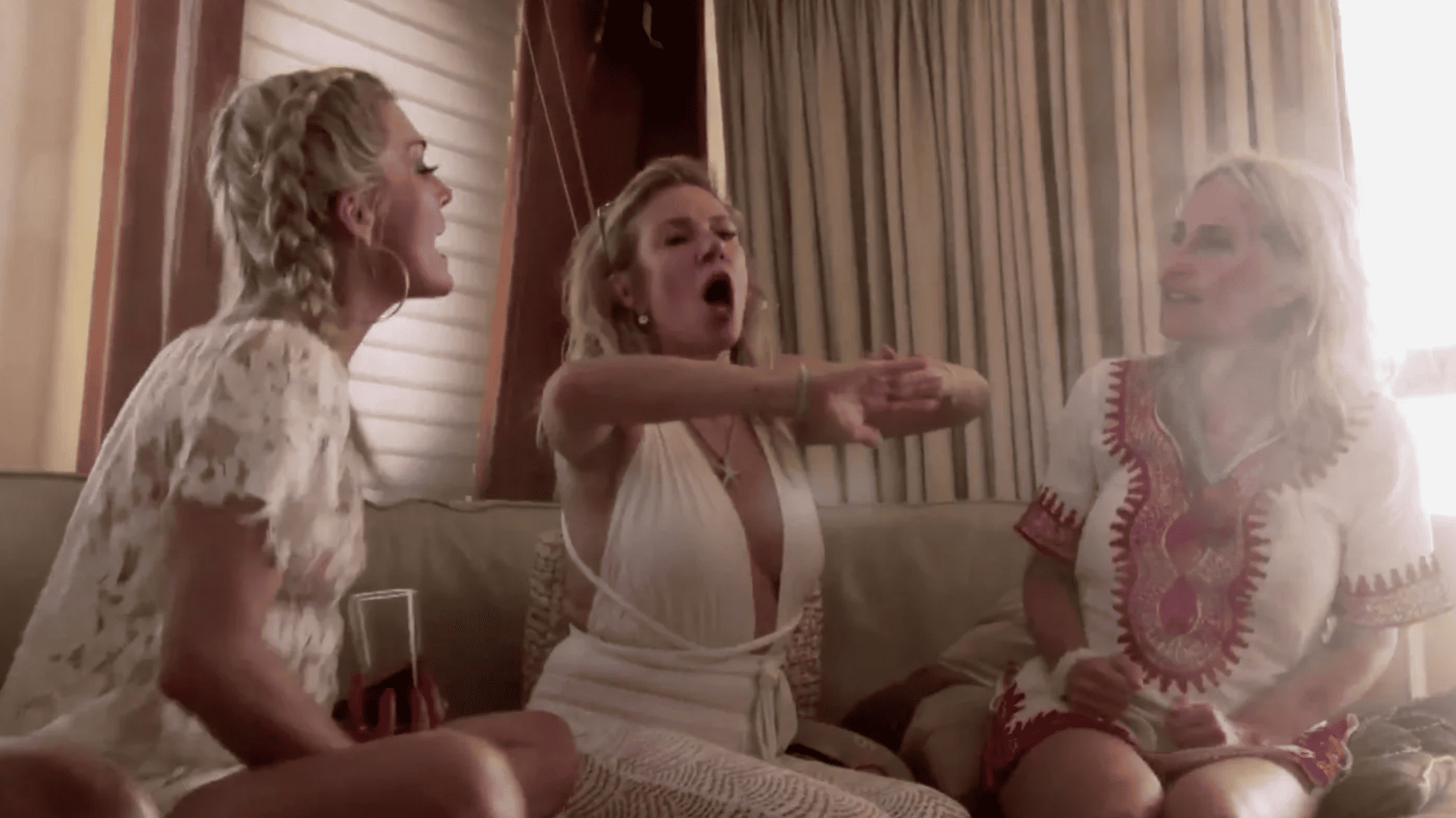 On Season 10, Episode 17 of "The Real Housewives of New York City," the housewives experience an infamous and harrowing journey aboard a yacht off the coast of Bogotá, Colombia. After a night of drinking and fighting, which isn't unusual, literal and figurative rough seas appear on the horizon for everyone involved. Intense waves and a scary storm mirror (almost in a poetic way) the friction and feuding inside the boat. It makes sense that tensions rise with the tide on these yachts, though, because as luxurious and well-provisioned they are, there's not a lot of space anywhere on the boat.
This episode was one of the best of Season 10 and it really made a wave, especially since the crew had to stop filming due to the rough water. As you know, the housewives have a propensity for pickiness and grandeur, which makes a yacht the perfect mode of transportation in theory, but not really in practice. Show me a "Real Housewives" franchise with a conflict-free yacht trip and I'll walk the plank. But would it really be any fun to watch "The Real Housewives" or "Below Deck" without the drama?
Season 3, Episode 11 — 'The Real Housewives of Atlanta'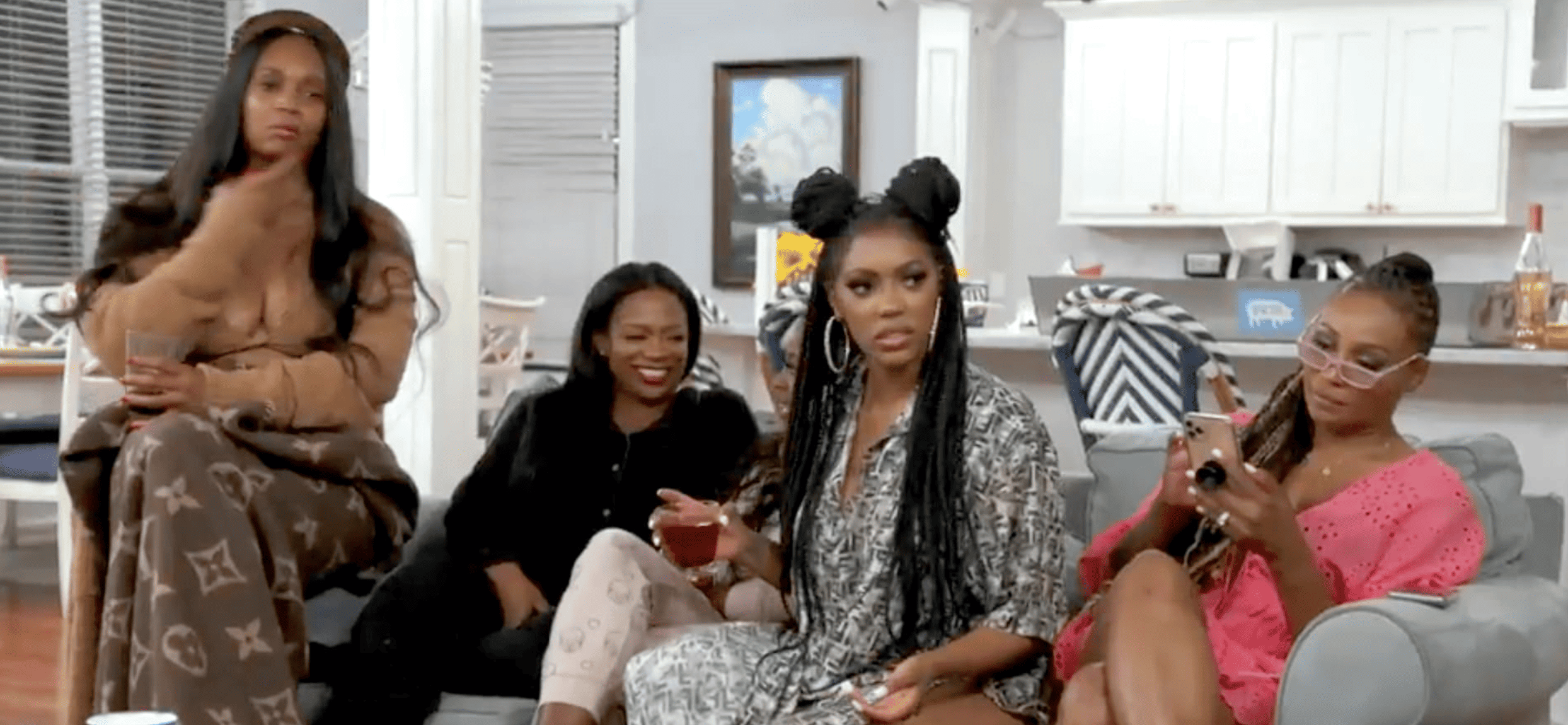 In the third season of "Below Deck," Atlanta-based model, businesswoman, and housewife, Cynthia Bailey, chartered the Motor Yacht Eros with her daughter Noelle, her mom Barbara, and her best friend Claudia Jordan. This birthday trip for Cynthia was all planned out and the crew were willing and able — but the weather wasn't. Due to an inclement setting, Cynthia had to spend her birthday tied to the dock (this is an unfortunate risk for clients who charter yachts), but thankfully when the weather cleared up, there was fun to be had!
One of the more memorable parts of this episode is when Cynthia and Claudia continually called Emile, the crew member from South Africa, "South Africa." It's slightly reminiscent of that scene in "Mean Girls," but at least Emile got a tip out of it. At the end of the day, Cynthia and her friends and family had a great time on their trip and delivered the crossover all Bravo watchers deserved.
Turtle Time and Scary Island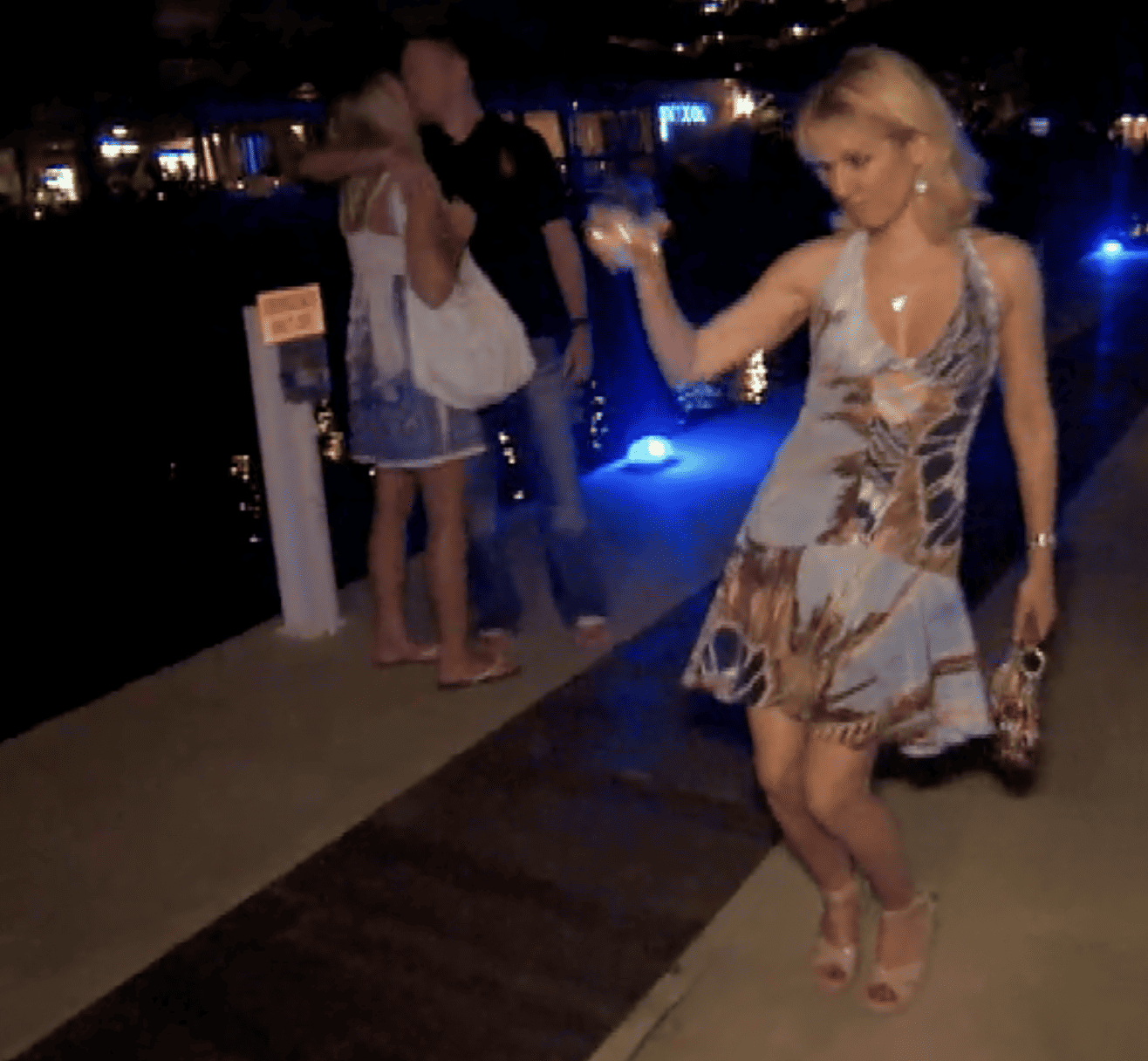 Anyone familiar with "The Real Housewives" franchises has likely seen Ramona Singer holding a bottle of white wine, dancing (stumbling) across the pier, and screaming "TURTLE TIME" at the top of her lungs, which is exactly what you should expect from the messy nights out in "Below Deck."
For those who don't know, turtle time doesn't exist outside of the lexicon of Ramona Singer and the rest of the "RHONY" crew, but it nevertheless strikes at the heart of "Below Deck." The crews play (and drink) as hard as they work, and they usually get the opportunity to imbibe and vibe heavily at the end of every charter as a way to blow off steam, bond as a team — and you can imagine what else. St. Thomas, which is where Ramona debuted turtle time on television, is one of the featured locations in "Below Deck" and provides a place for the crew and the guests to let loose and act like, well, turtles.
Did I Mention Turtle Time?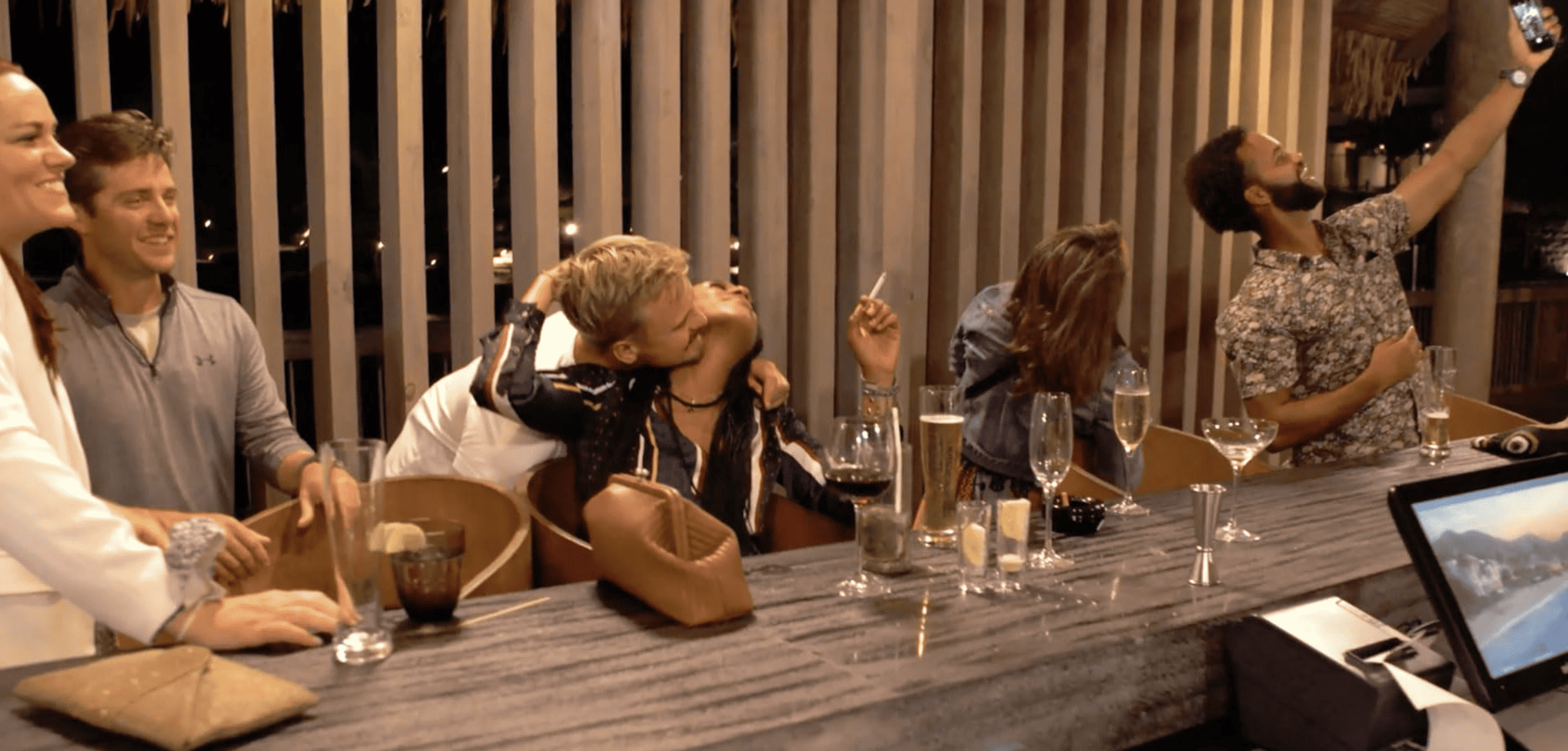 Like Ramona, it seems that most of the folks featured on "Below Deck" love to party. There are the occasional charter guests who abstain from tippling, but they're far and few between. While the crew can drink off the boat and off charter, the guests have a seemingly unlimited supply of alcohol from boarding to disembarkation.
Some of the clients are so particular with their liquor of choice that the crew often have to special-order bottles to be brought in by boat (or more rarely, helicopter) to their locations. Tequila is an especially popular selection for guests, which "Housewives" fans will recognize as an important part of any "Housewives" trip (Remember when Luann fell into a bush? Remember when Dorinda stabbed herself with a steak knife?).
It's not always indicative of a good time when there's too much to drink, but there's also no denying that it makes for really excellent reality television. If you love to see the housewives get a little too messy, then dive in headfirst and enjoy life above and below deck.